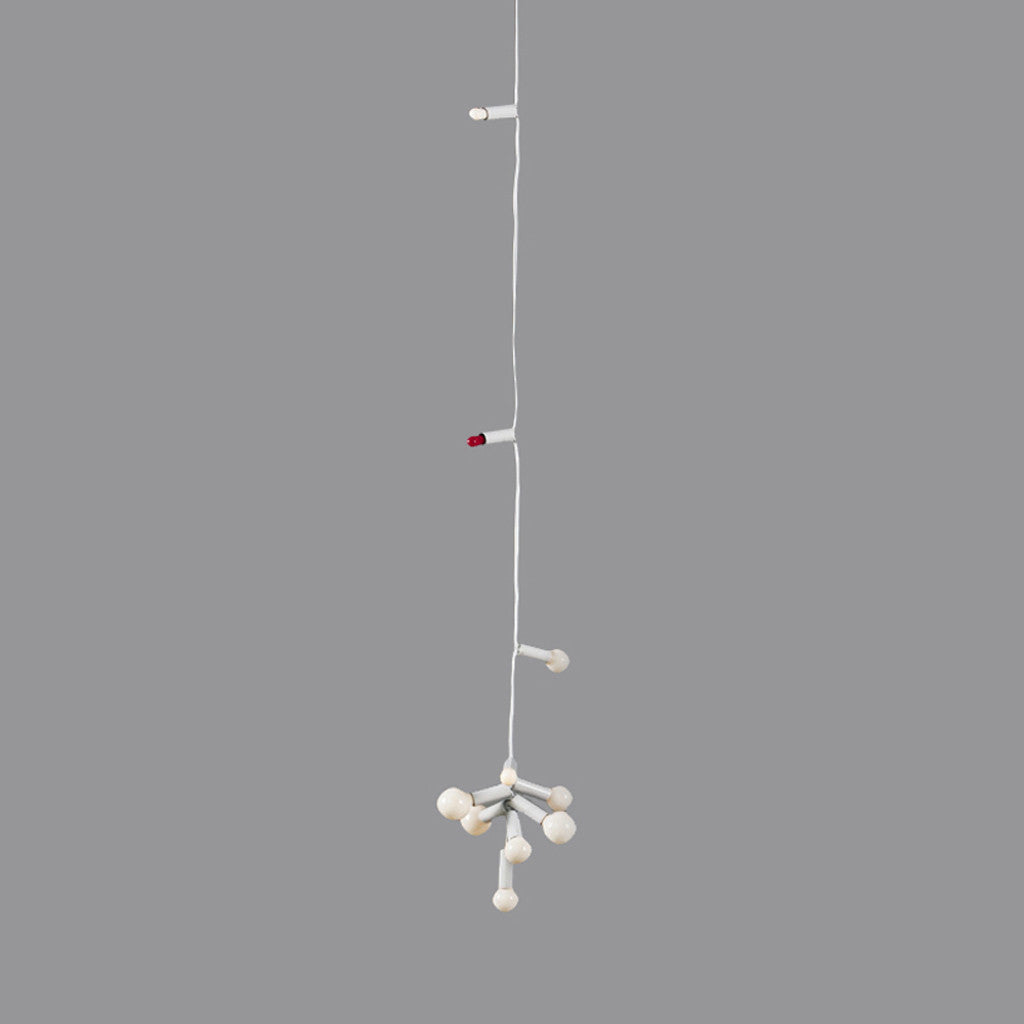 designer
Patrick Townsend
product dimensions
50" bulb to bulb, 12' cord drop can be trimmed to desired length.
specifications
ELECTRIC 110v, 107 watts, wired for US application. Wired with in-line dimmer. BULBS A full set of bulbs is provided for each fixture: (1) S6S white, (1) S6S red (1) G8, (4) G12, (3) G16 We recommend installing on a dimmer.
AVAILABLE TO SHIP
2 weeks
RETURN POLICY
Returns are not accepted for this item.