At this time we ship only to the contiguous 48 United States.
Please check your delivery address carefully. We cannot guarantee that we will be able to change your shipping address once your order has been placed.
We offer Free Shipping on standard delivery for orders of $150 and above.
We offer a $15 Flat Fee to ship standard delivery items on orders below $150.

Large or special delivery items not eligible for Standard Flat Fee Shipping will be noted as such on the product page and will utilize White Glove delivery priced at $250 or $600 depending on size and weight.

Certain items are subject to separate shipping charges, but this is always noted on product pages.

If you are purchasing multiple items that require White Glove delivery, please reach out to Customer Service for a customized shipping quote.

Items ordered together may not arrive in the same box.
Special order items and special delivery items will be charged at the time of purchase.

Please inspect your order upon delivery. If your merchandise arrives damaged, please contact our Customer Service team at returns@afternoonlight.com immediately with photos of the damaged item, the box it was shipped in and any packing materials.
Special Delivery: Oversized or particularly valuable items' shipping is charged at checkout and may require additional shipping time. Once your item is ready for delivery, our freight shipping partner Team Worldwide will contact you (or the recipient) to arrange for a convenient delivery window.

White Glove Delivery: The packaged product will be placed in your room of choice. Unpacking product and debris removal will happen on site. Some exclusions apply. Assembly is not included in White Glove Delivery.

If you have any questions, please contact Customer Service at customercare@afternoonlight.com.

Please note that you are responsible for ensuring that oversized items can safely fit through any door frames, hallways or other obstructions. Dimensions for special delivery items are listed on the product page.
HOW TO MEASURE YOUR HOME FOR FURNITURE DELIVERY
Determine which entrance to your home has the easiest access for delivery. Consider entrances and paths with larger clearances, such as patios, garage doors, and even large windows. If you live in an apartment or condo building, check to see if you have access to a service entrance.

Tip! Be sure to account for any immovable objects along the entry path, for example fire sprinklers, angled or low ceilings, handrails, and more.

Doors & Hallways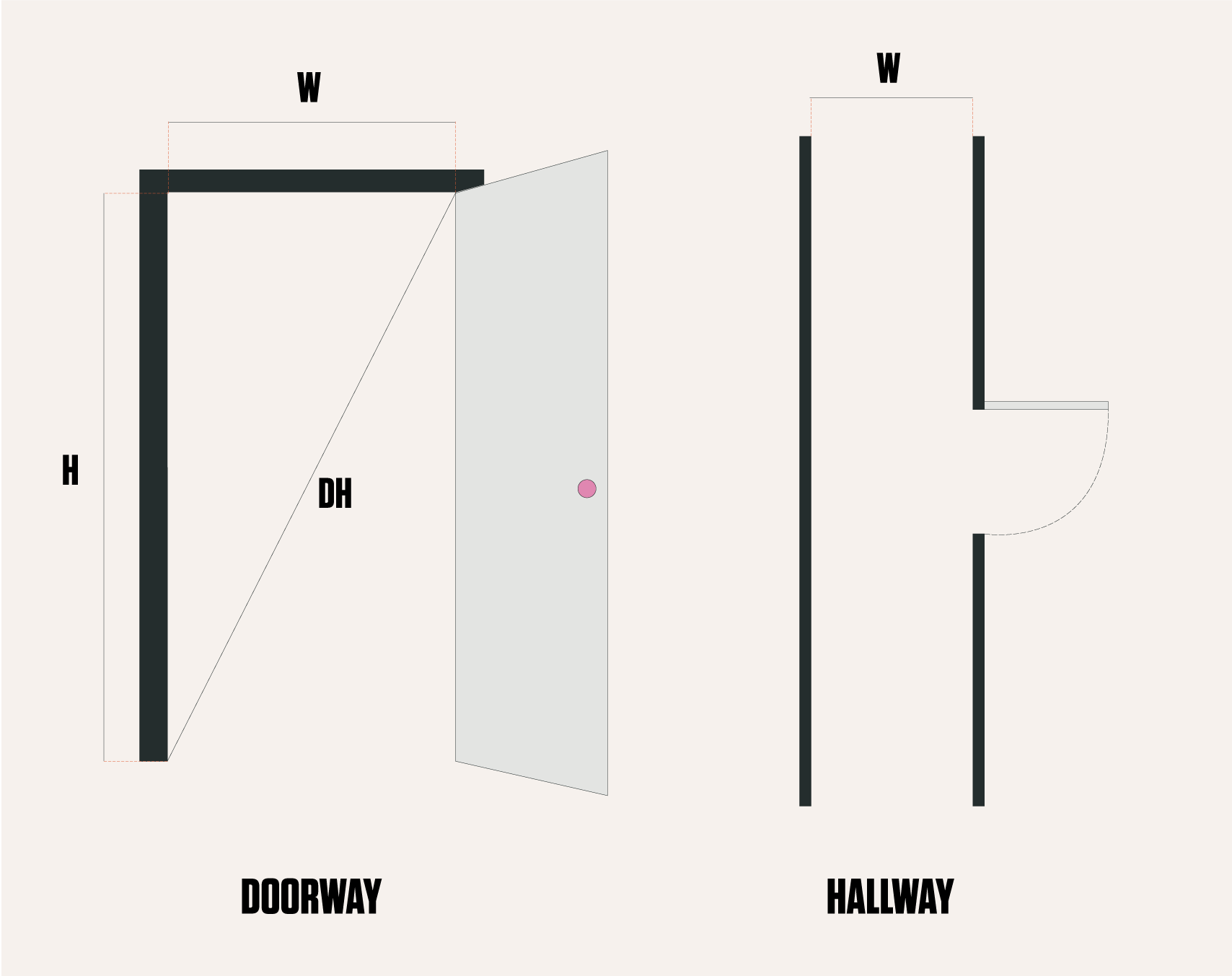 Measure the height and width of all doorways and hallways. Make sure to account for handrails, doorknobs, trim, hinges and baseboards that can't be removed and include those in your measurements. Also measure the entry clearance of all doors (the space between the door and the nearest wall or immovable object). Depending on your home, you may be able to remove and re-attach interior doors if necessary. If you opt to remove interior doors, please do so before your delivery window.
Begin by measuring the width of the stairway, including handrails in the measurements if you will not be removing them. Measure the width and depth of any landings. If the top or bottom of the stairway leads to a wall instead of an open room, measure the distance from the stairs to the wall. Finally, measure the ceiling height in three locations:

From the bottom step to the ceiling.
From landings to the ceiling (if applicable).
From the top step to the ceiling.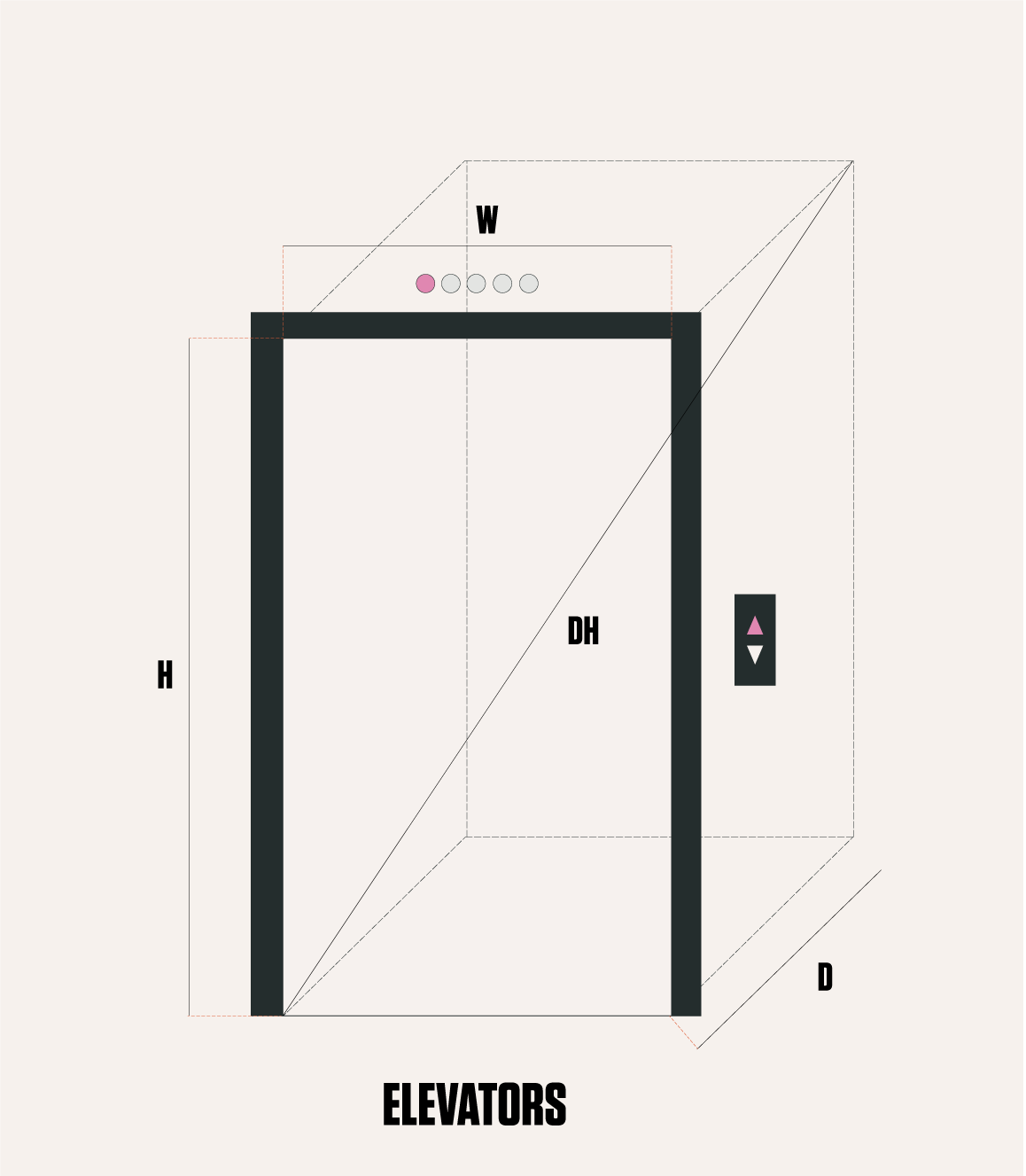 If you will be using an elevator to deliver the furniture, be sure to measure it as well. Measure the height and width of the elevator door opening, as well as the interior height, width, and depth. Also measure from the bottom corner of the elevator door opening, diagonally back to the far ceiling corner. Account for any handrails or lights within the elevator, as they cannot be removed.
We hope you love your purchase but if for any reason you are not satisfied, please follow these steps to determine its eligibility for return and any specific return instructions.
If you have any questions about the returns process or if your order arrives damaged, please contact customer service immediately at returns@afternoonlight.com. You can also send a request via the customer chat feature located on the lower right hand corner of our website.
You can check if an item is eligible for return on the product page, under the Shipping & Returns section. If an item is eligible for return, you must initiate the return request within 7 days of delivery. To request a return and receive an RMA (Return Merchandise Authorization) and shipping label, please contact returns@afternoonlight.com

Made-to-order items are strictly non-refundable and non-cancellable, so please make sure to check product information before placing your order.
Return shipping is $15. Shipping and handling fees are non-refundable unless you received an incorrect item.

Returns must be pristine and unused, and returned in all of their original packaging.

Some items may be subject to a restocking fee, as noted on their product page.

Once you have received your shipping label, please send your items back within 5 days to ensure your refund.

Once the item is safely received back with our partners and inspected, your refund (minus any shipping and handling charges) will be processed within 5 business days. Depending on your bank it may take another week to see the amount returned to your balance.