Working from a former lightbulb factory in Long Island City, Queens (kismet!) Townsend Design offers intricate, wholly unique lighting designs to illuminate a wide range of spaces across many interior styles. Meticulous craftsmanship and uncommonly inspired designs have garnered the brand an impressive roster of awards and a notable clientele.
This is a light fixture that can work in a corner of any room but be warned, it's got big main character energy. And calling it light fixture seems insufficient; it's a sculpture, a major "piece" for your home, a statement maker in the most subtle and cool, offhanded way. With it's one, mysterious red bulb, loose, casual vibes, and devastating good looks, it's the James Dean of lights.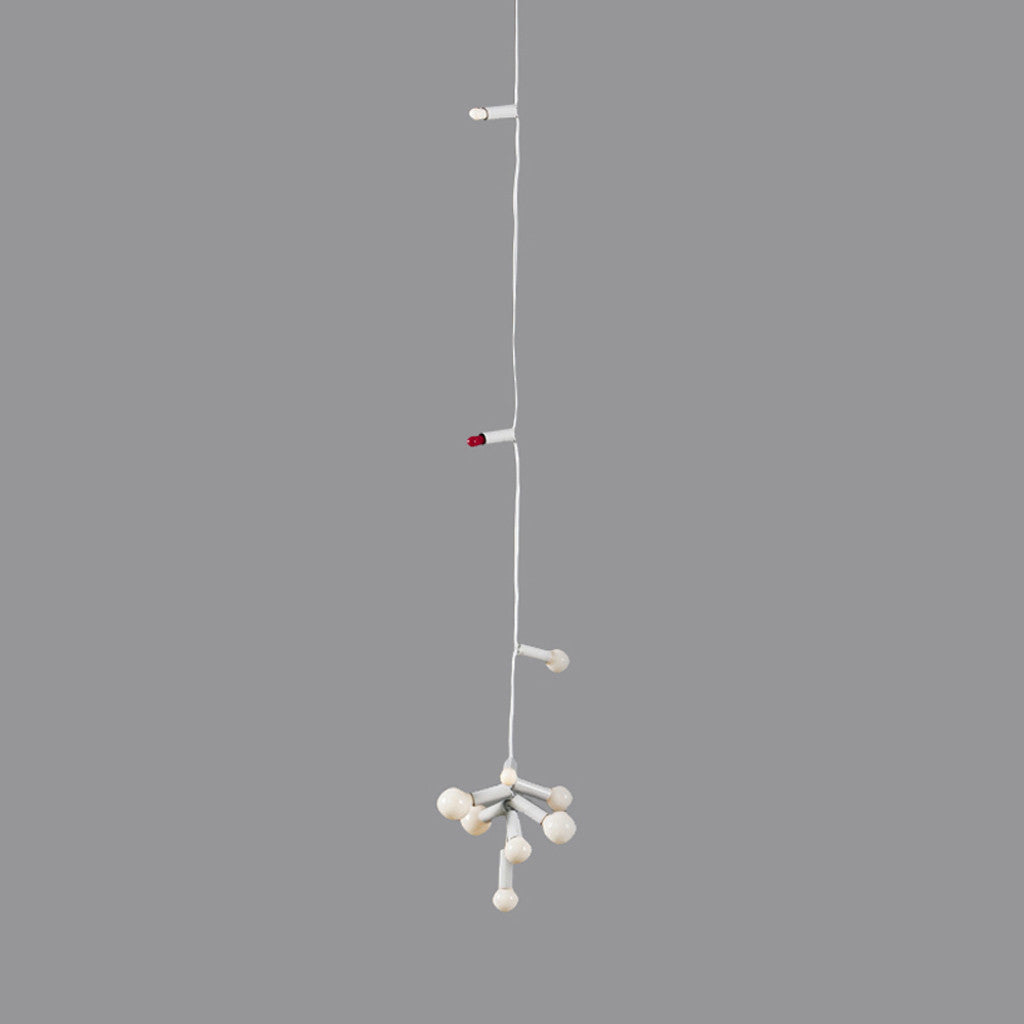 STRING 10
A truly beautiful statement light fixture for any room of the house, the String10 chandelier presents a minimalist strand of 10 globes, five different types and a single red to be exact. It provides a striking and dramatic accent to corners, hallways and more.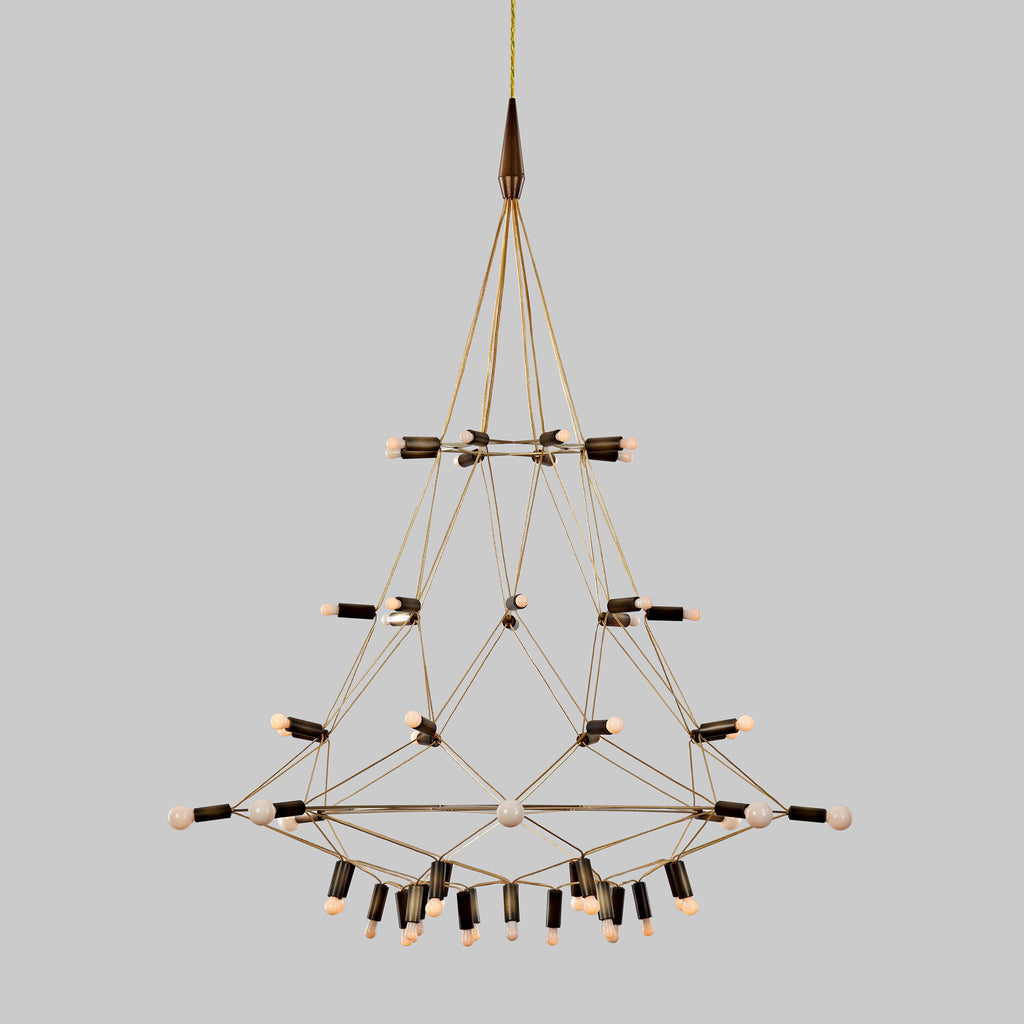 STELLAR56
  Make a grand statement with Patrick Townsend's Stellar56 chandelier. Inspired by cosmic string theory, this fixture is created using tension and compression techniques.