Xenia Taler creates home and lifestyle goods with a signature aesthetic that is at once casual and refined, with a dash of je ne sais quoi, driven by the idea that what's beautiful and chic should always be accessible. Emphasis is placed on developing products that fuse quality and craftsmanship and are either produced locally or sourced from sustainable materials. Case in point, the brand's loveable bamboo tableware that you'll reach for again and again.

Beneath an umbrella on the Italian Riviera, behind shades at the polo match, in a divine picnic dress by Gucci in crisp cotton. Something about this snappy racing green and white striped pattern is giving us all kinds of luxurious feels. Load these easy, breezy plates up with canapés or cookies and sail away.
METRIC SIDE PLATES- SIDE OF $
Off the grid is always a good idea.

LIDO CEREAL BOWLS- SET OF 4
A beautiful speckled vessel for your morning meals or a bowl of late night ice cream.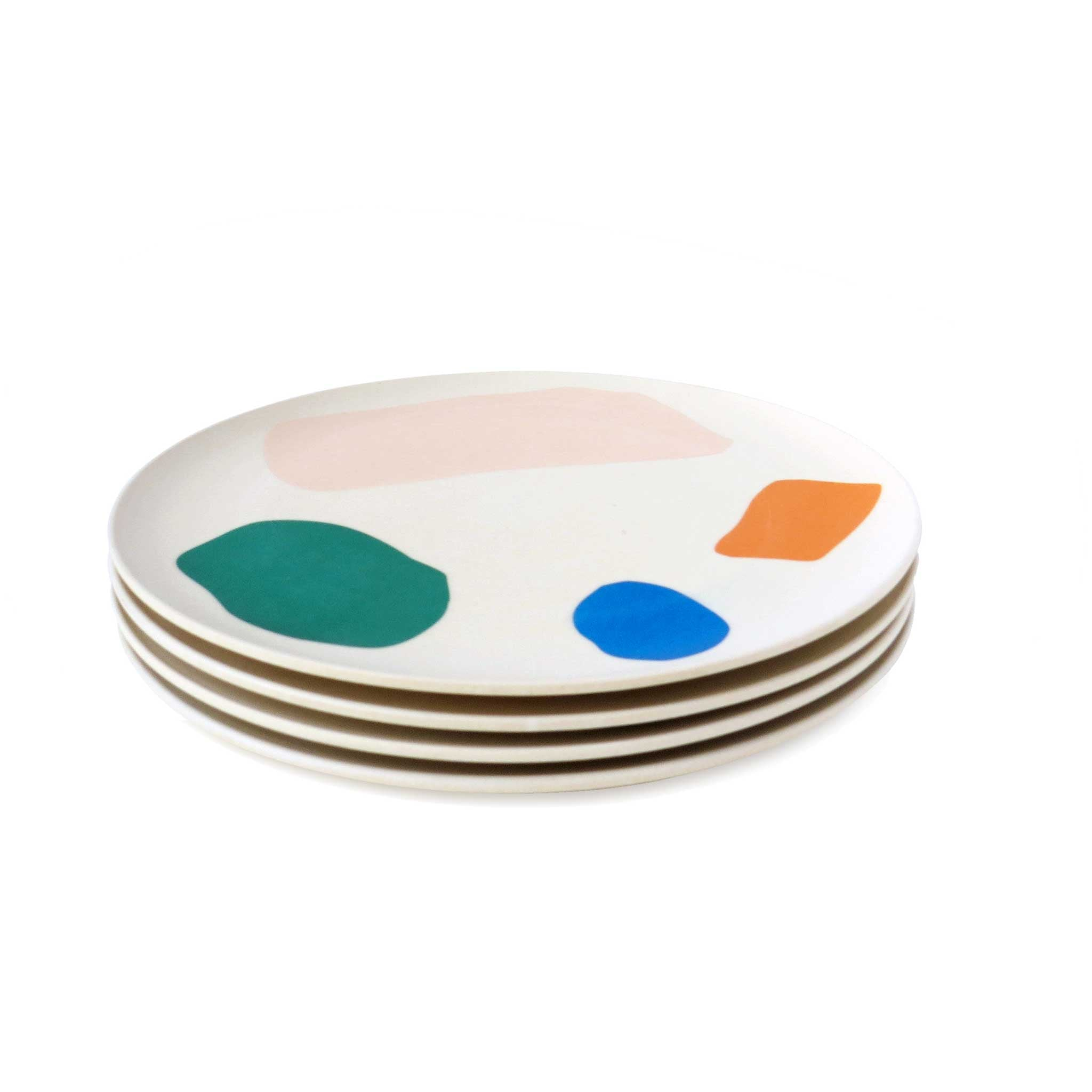 STUDIO SIDE PLATE- SET OF 4
Painterly blobs for your side plate bits and bobs.