It is estimated that about 4-6% of people may have winter depression (seems low, tbh) and another whopping 10-20% may have a mild version of Seasonal Affective Disorder (more like it). We've all been told, and can certainly sense that light plays a big part in shaping how we feel, and we can all commiserate with a general sense of post-daylight savings time, fall back blues, but have you ever thought of throwing lamps into the equation? Could a helpful trick to aid in curing winter doldrums be so close at hand?
Many city people have literally and figuratively run for the hills in response to the pandemic and are experiencing a dark night unfamiliar to their urban senses, coping with it in many ways, from early bedtimes to a near nighttime house arrest. Last year, we experimented with moving lights around in rooms, adding lights and alternating heights, and taking cues from friends who never-turn-off certain lamps. While we can't help you with being snowed in and/or totally isolated this season, we found that tinkering with various light sources does indeed help to…lighten the mood.
Some tricks:
1. Place lights at various heights in the room; place some low, like uplights, place some high on shelving, in addition to the normal table lamps and floor lamps you might already have. Vary the heights and time these lamps come on. In a smallish 15x 20 room, there may be as many as five or six light sources. Don't hold back.
You've seen the wavy pink mirror in your feed – the Ultrafragola ("ultimate strawberry"), glowing from the inside with LED lights, vaguely labia-like, and almost always the frame of a selfie with a few thousand likes. Lena Dunham has one of the mirrors. So do Frank Ocean, Bella Hadid, and Sophia Amoruso. A selfie in the $10,000 mirror has become as "Instagram" as latte art.

The Ultrafragola was designed in 1970, before Instagram was even a twinkle in Kevin Systrom's eye. It was the creation of Ettore Sotsass, the Italian architect who went on to establish the Memphis Group -- the design and architecture collective that inspired a movement away from what was traditionally considered "in good taste" and toward dramatic color, shape, and patterns like stripes and squiggles. Memphis design, which now characterizes the 80's and early 90's (think Saved By The Bell) was groundbreaking, polarizing, and undeniably cool in its beginning.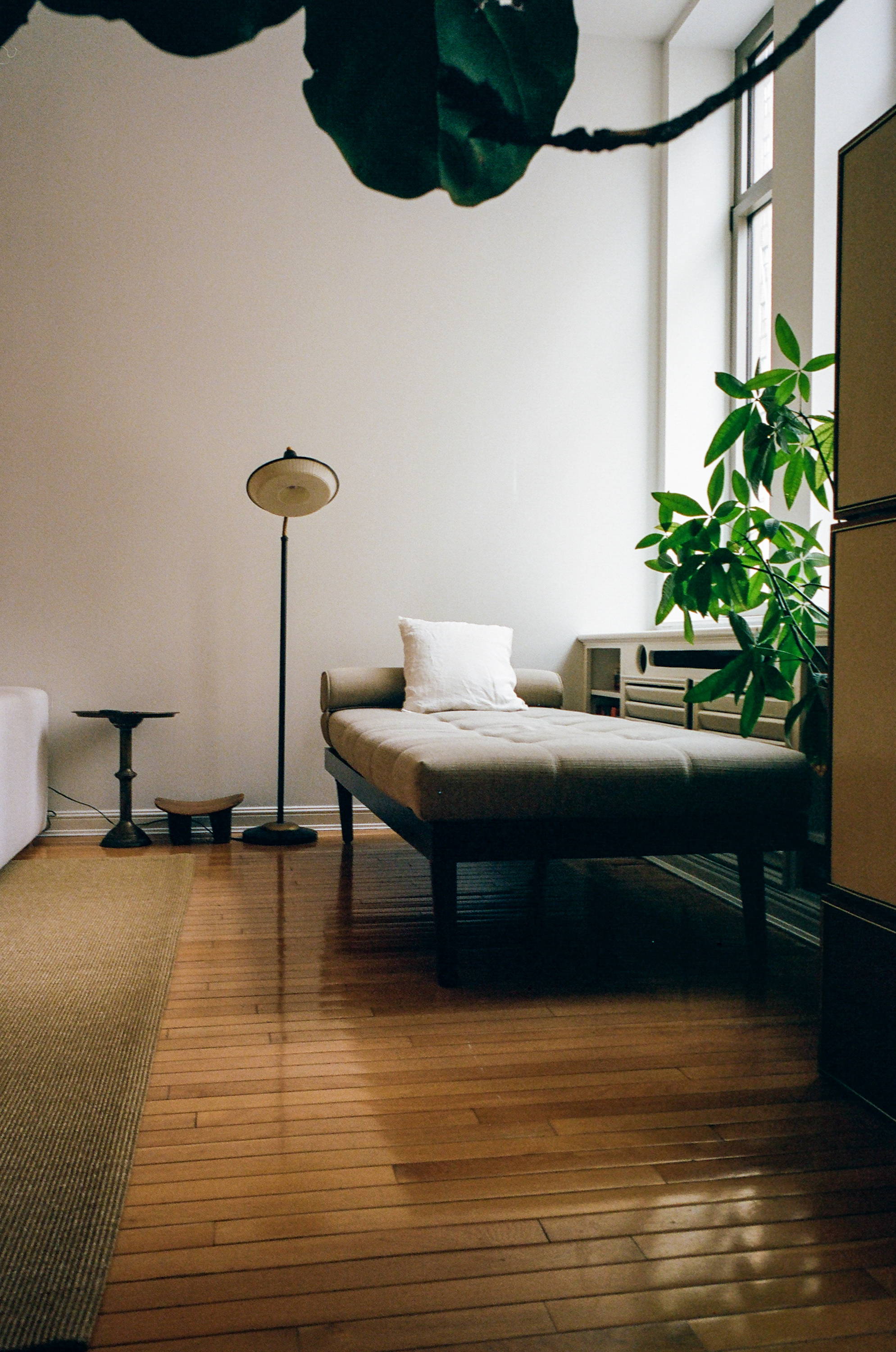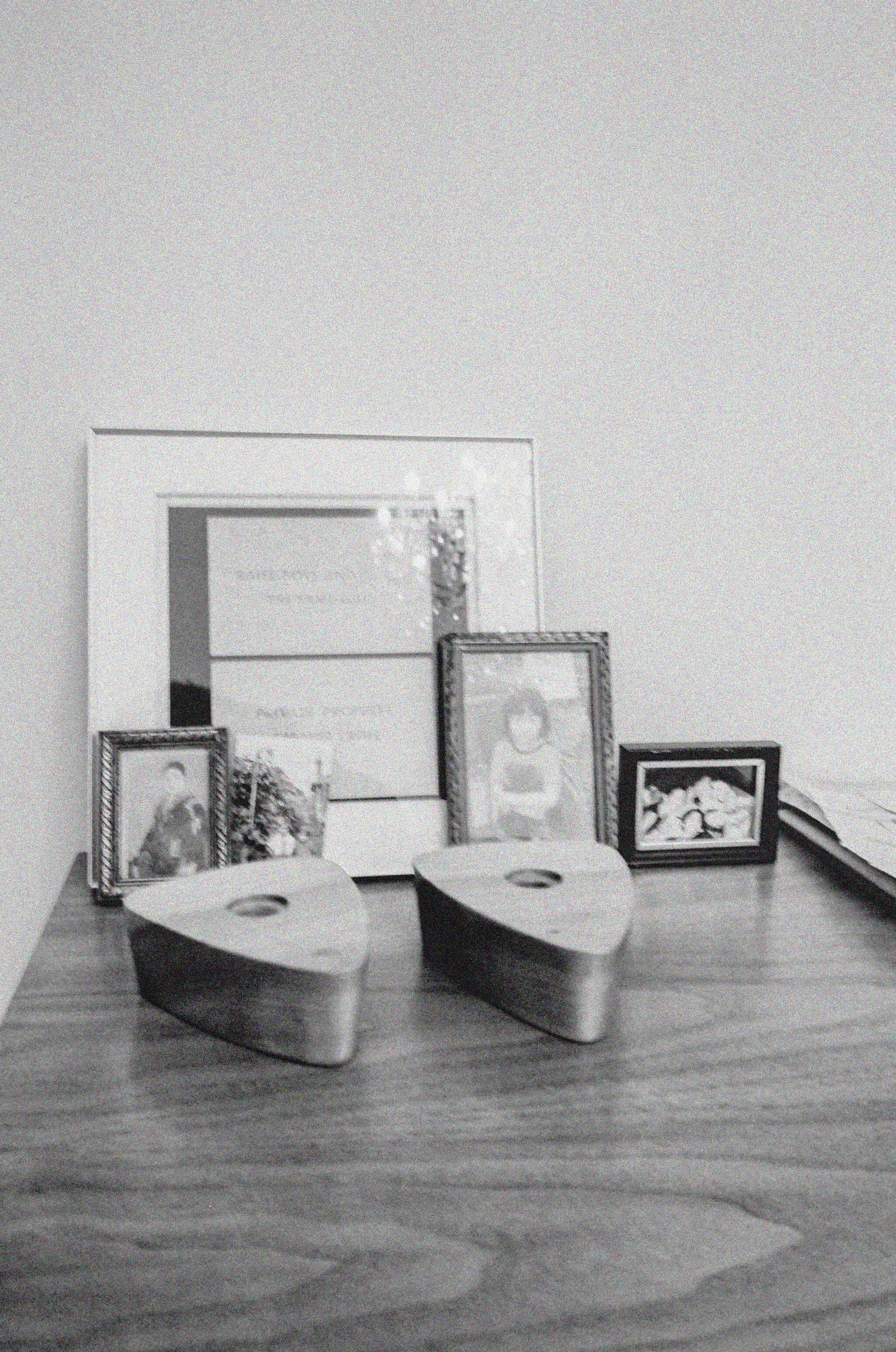 Marset LaFlaca Floor Lamp  
2. Use automation. Smart plugs can help by automatically varying light at certain times of the day. Much like sunlight comes in a window, light coming from another room adds a sense of energy; the automation and randomness makes it seem more nature-driven. If you truly want to switch it up, get a random timer.
3. Explore different temperatures of bulbs and use different watts. Try a low, warm light late in the evening. A cool and high wattage light early in the eve. Maybe even a mix of a cool bulb and a warm bulb mid-evening or a few days a week, the idea is to create a bit of randomness and unpredictability. Natural light changes during the day and week from warm to cool, so aim to mimic that. Play around to find what might work for you, there really isn't a wrong answer. If you want to get wild, add some color bulbs to your scene. We like the app-controlled, wifi-enabled smart blubs by LIFX or the HUE system by Phillips.
The Sotsass mirror is also cool. It's feminine, weird, and six-feet tall. It glows. It is simultaneously everywhere and hard to get your hands on. It's both vintage and futuristic. But why the mirror's popularity now, a good five decades after its conception? And why, specifically, its Instagram popularity?

The pace of "moments" in home decor is picking up (matching step with its restless cousins, Fashion and Beauty), and Instagram coupled with the stay-at-home mandates of the global COVID-19 pandemic have played a big role in its new cadence. On Instagram, we present our private lives – however we furnish them – as the backdrop for our own personal brands. We're influenced by a constant stream of images, like a tiny hall of mirrors in the palm of our hands, wherein even the most mundane details of our lives become aesthetic data points.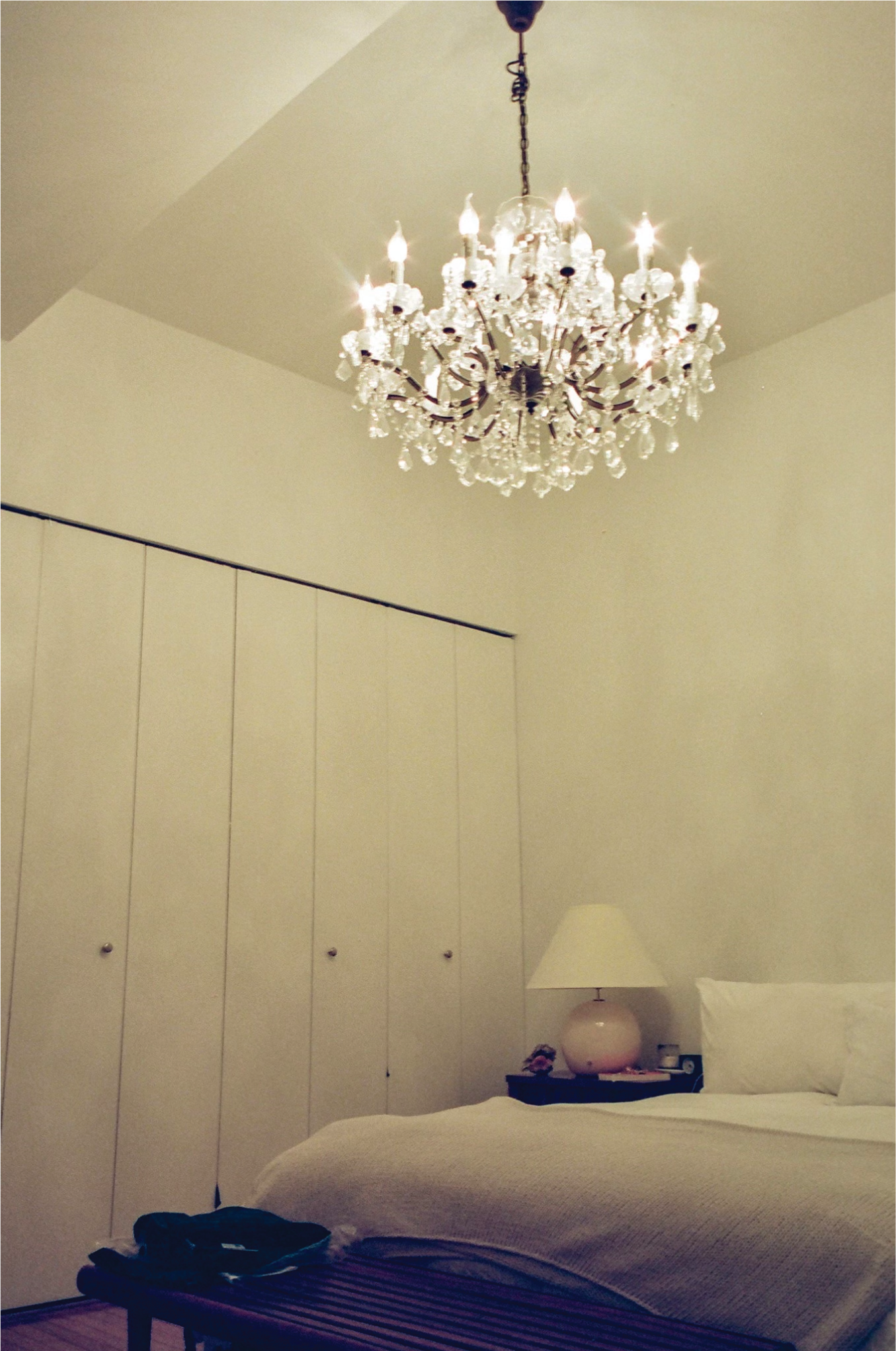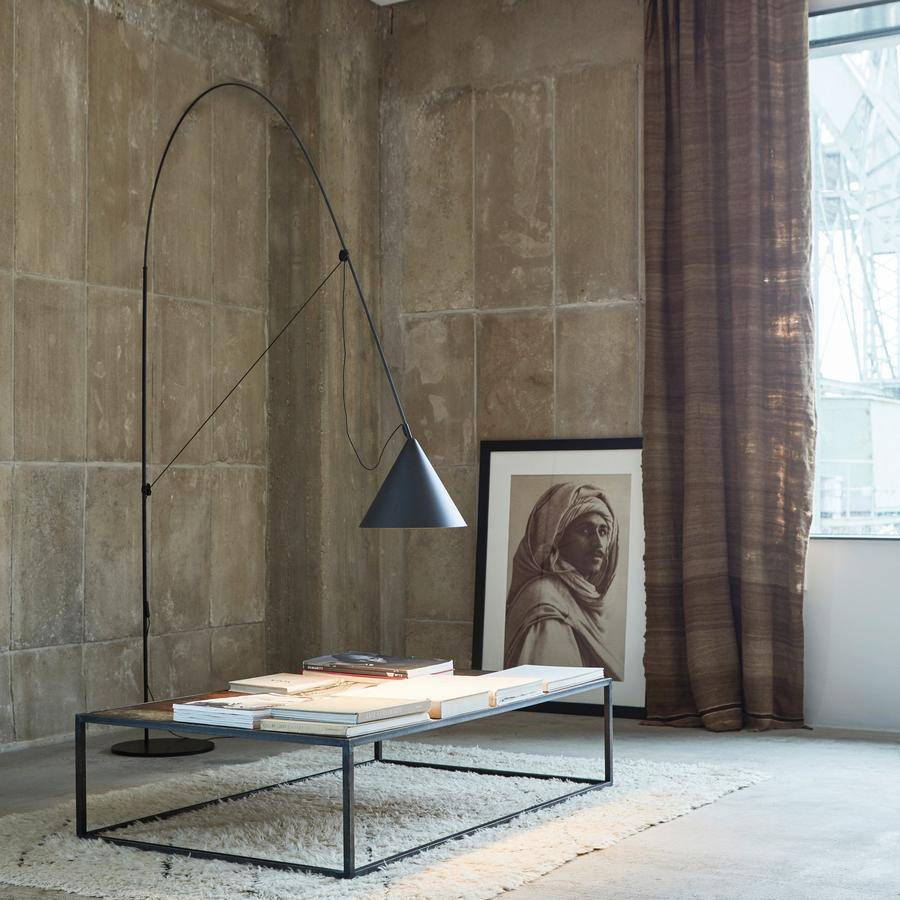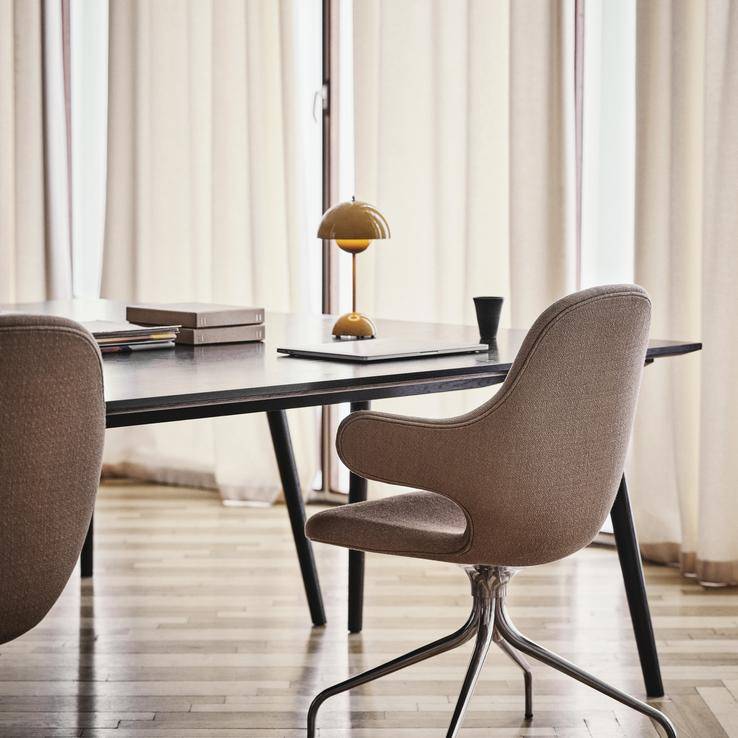 &Tradition Flower Pot VP9 Portable
&Tradition Flower Pot VP9 Portable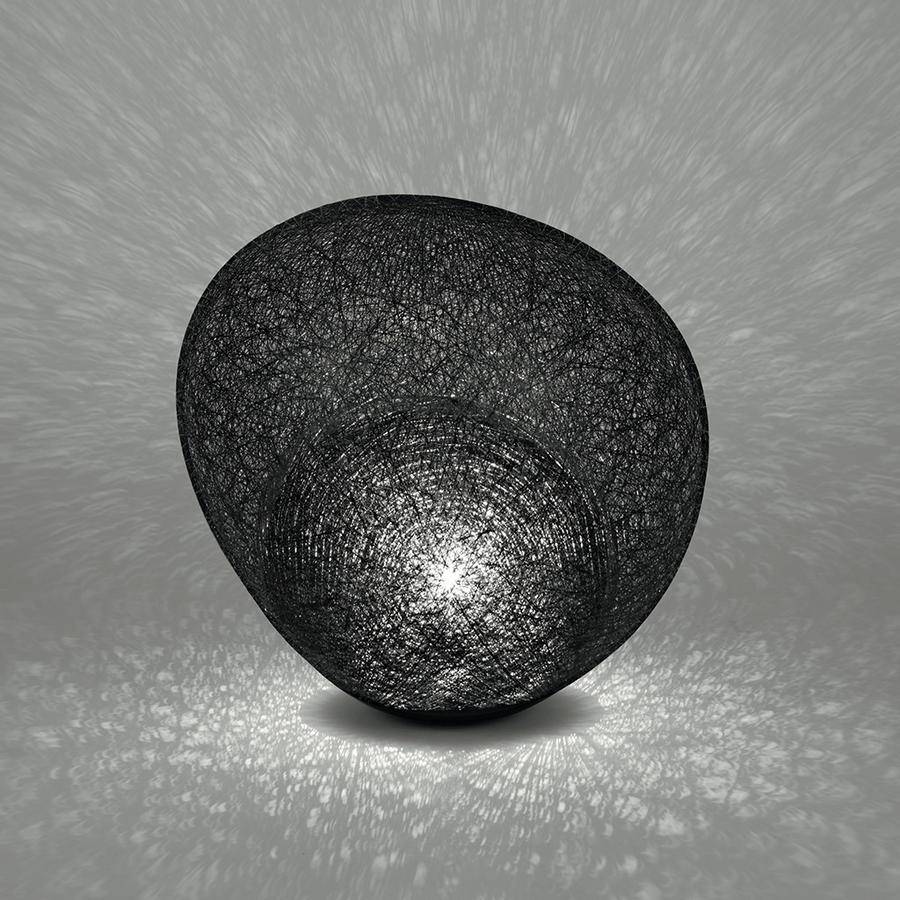 Mayuhana Yugami Floor Lamp
Mayuhana Yugami Floor Lamp
4. Lastly, move your lamps around. One favorite trick is chrome-tipped LED bulbs in simple cheap plug-in lamp sockets, this keeps it easy (and safe to touch) to put a lamp low or move it around quickly. Find a small table lamp or floor lamp that is effortless to haul here and there, or take advantage of portable lamps like the Flower Pot VP9 Portable, and other well designed luminaries that offer stylish solutions to mood lighting on a whim.
5. Whatever you do, please, don't use the overhead light—ever.
Words by Chad Phillips
Images courtesy of Midgard, Marset, Yugami, FinnishDesignShop
These days, the way we decorate our homes is how we present ourselves, perhaps even more than fashion and a logical next step beyond the accumulation of rare sneakers and It bags. When it comes to personal identity, especially in this age of constant visibility, it is alluring to strike a note between "strange and off-kilter," and "established and out-of-reach." In other words, to be authentic but never vulnerable. To be interesting but never controversial. To be cool but never first. To have your cake and eat it, too.
Just as postmodern design pushed playfully against the minimalism of modernism, we seek to bring the flavor of human messiness to our two-dimensional online worlds, but not so much messiness that we are actually perceived in any real way. Enter: a beautiful, strange, tongue-in-cheek, $10,000 mirror with a storied design history that somehow makes perfect sense, with a perfect aesthetic right now. A way to say, "this is my home" and "this is me," with one perfectly framed selfie. A way to see ourselves, show ourselves, and protect ourselves, in one fell swoop. And maybe, that's what home decor is all about.
Words by Mary Click
Image courtesy of "Mobili grigi", Ettore Sottsass, Jr., 1970