Upstate founder Kalen Kaminski calls her line of dipped, dyed, swirled, and whirled glass and homeware, "both a meditation on and celebration of the numinous nature of color." Early on the scene, let's say a dye-hard influencer (Upstate was there before the dye trend went full-blown), she knows her stuff. Craft and cosmic expansion collide in Upstate's handmade goods.
Drift off and be carried away on a silk cloud that calls to mind Monet's garden in Giverny. Dreamland, replete with blurred visions of explosive blossoms and soft water, awaits. We all know the skin and haircare benefits of silk pillowcases by now, so what are you waiting for?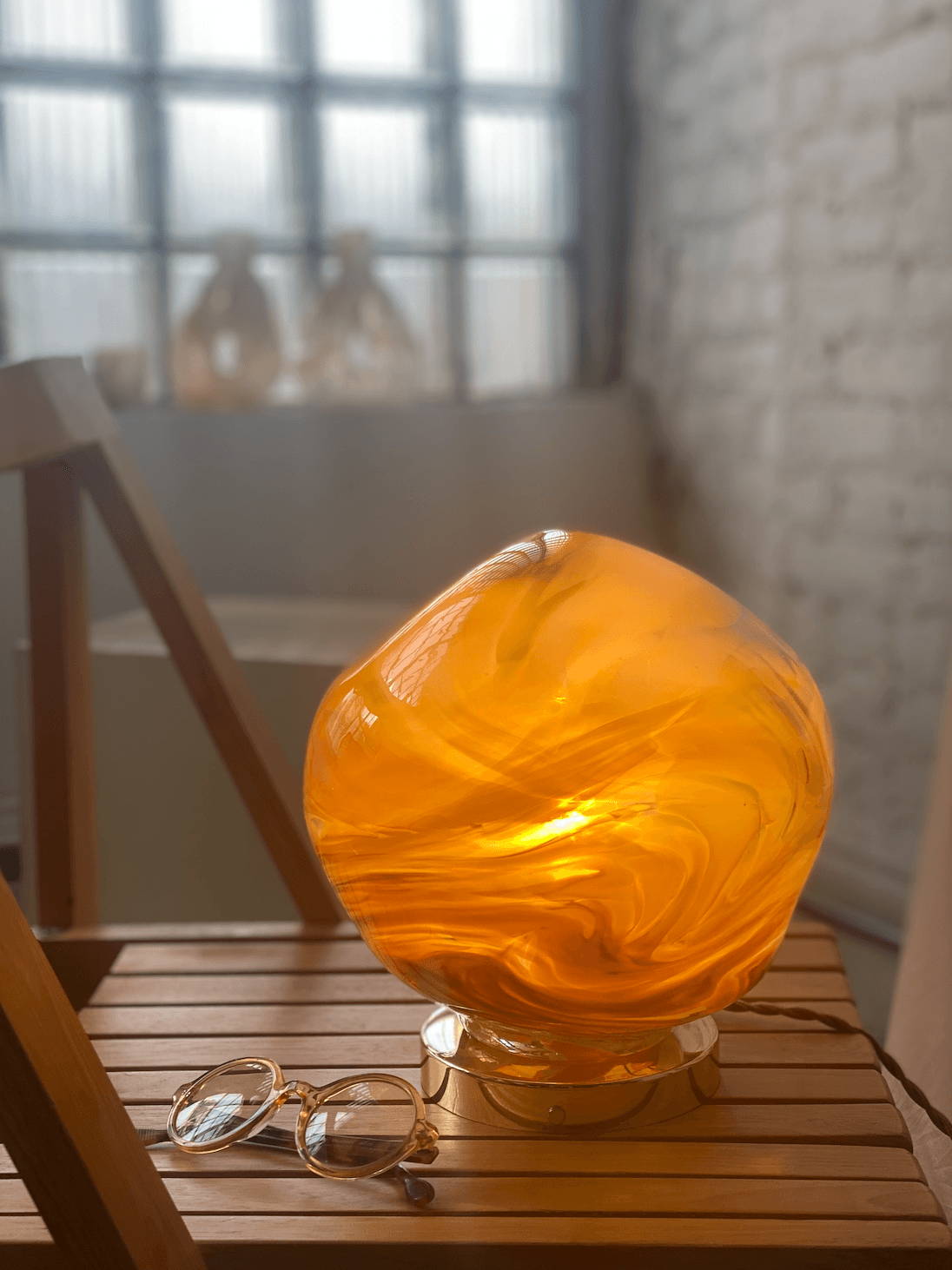 FRANKIE GLOBE LIGHT
Let there be light!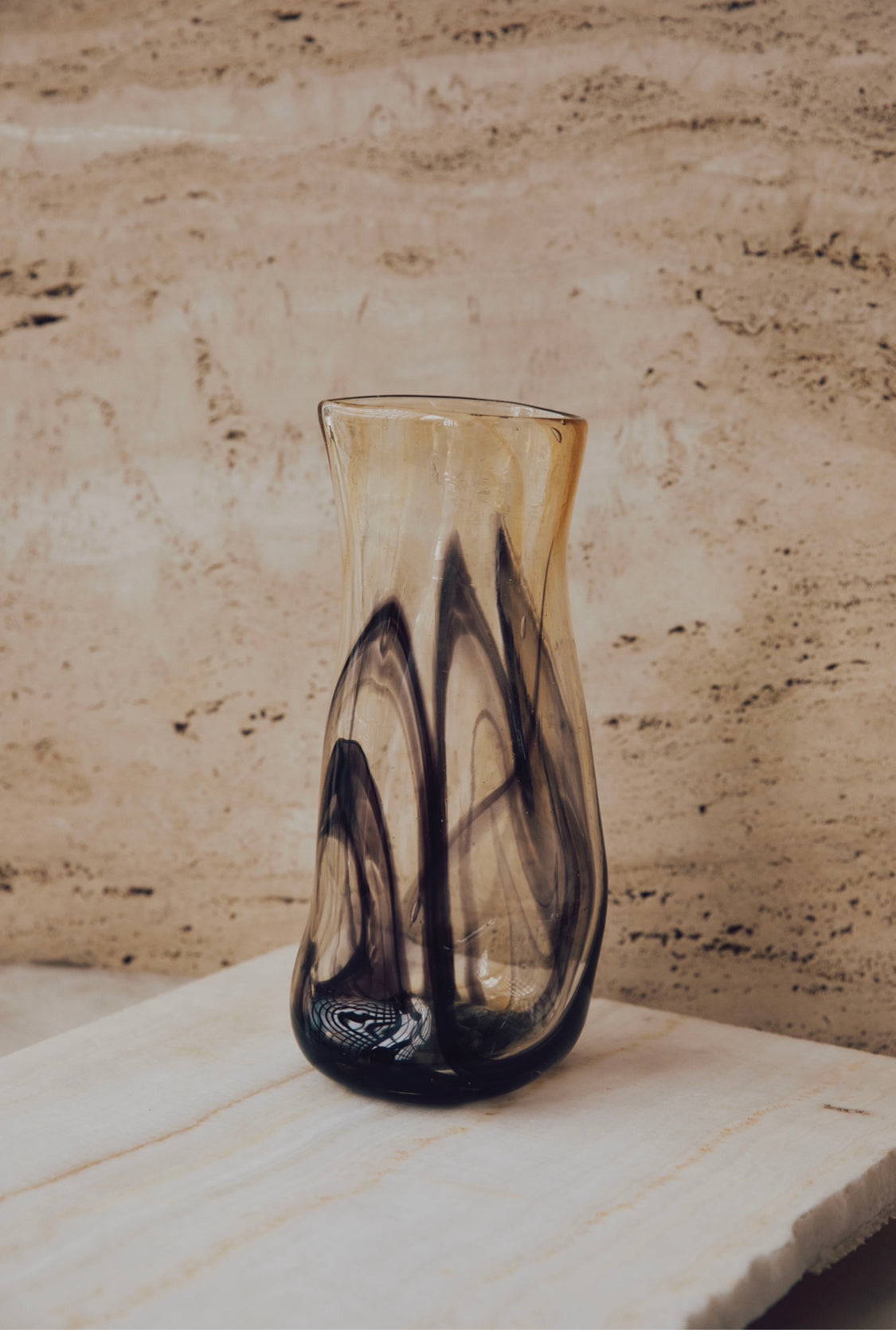 CARAFE IN FUMÉ
Warm swirls of varying browns adorn this organically handblown glass pitcher, which can also be used as a vase.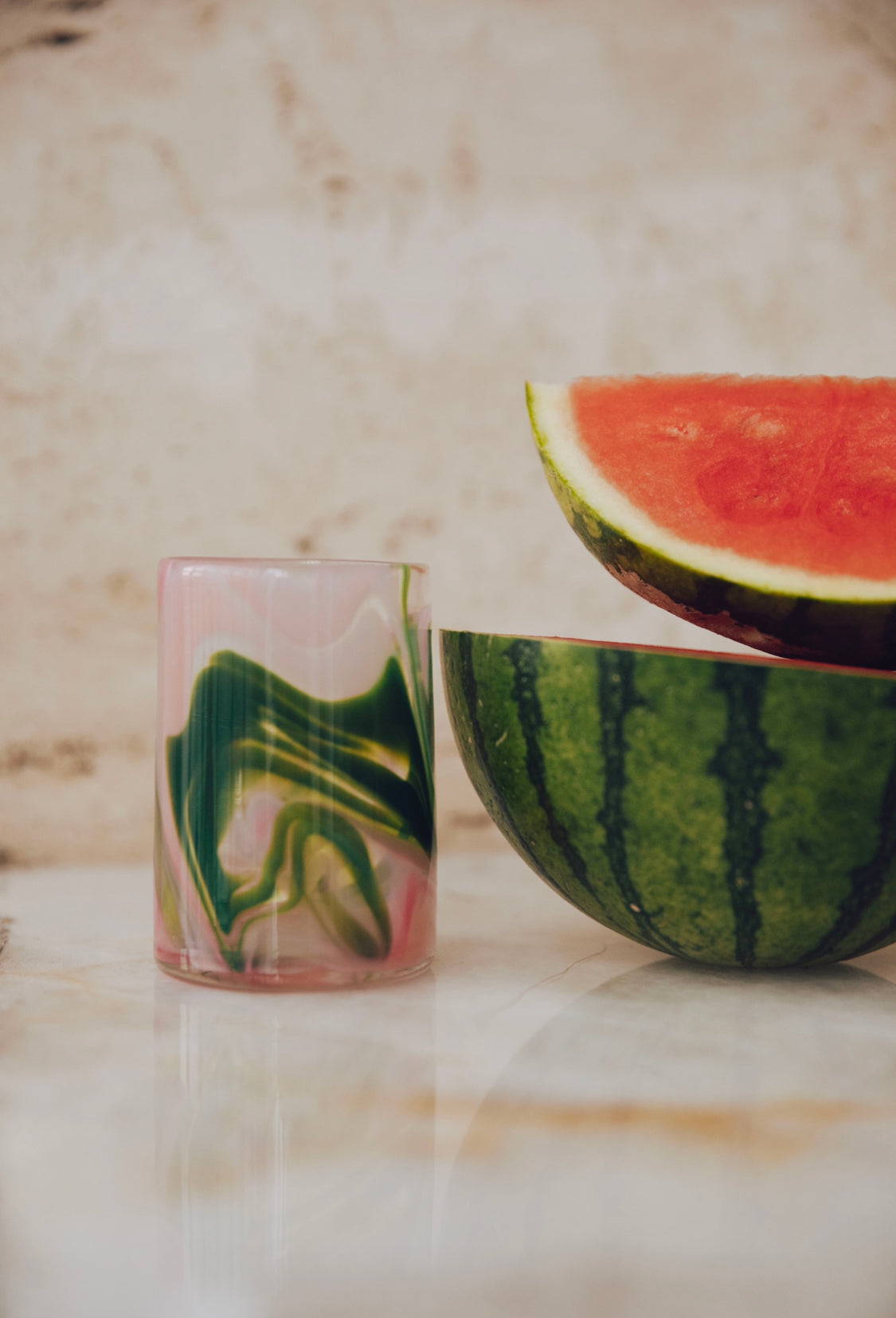 HAND DYED WATERMELON GLASS
Refreshing.