The designers at The Foggy Dog believe your furry friends deserve the best possible products - and we agree! These pet products include squeak toys, durable beds, and walk sets, all made from recycled materials. Colorful, comfortable, and made to last, each item is hand-crafted and thoughtfully designed down to the smallest detail.
Indigo mudcloth is always a savvy design move. Perfectly neutral with just the right vibes, now you can share your eye for good taste with your pooch. You wouldn't want to sit or sleep on a nest of poly velour in a novelty print would you? Your fur baby doesn't want to either. (Ok maybe they don't care, but we do).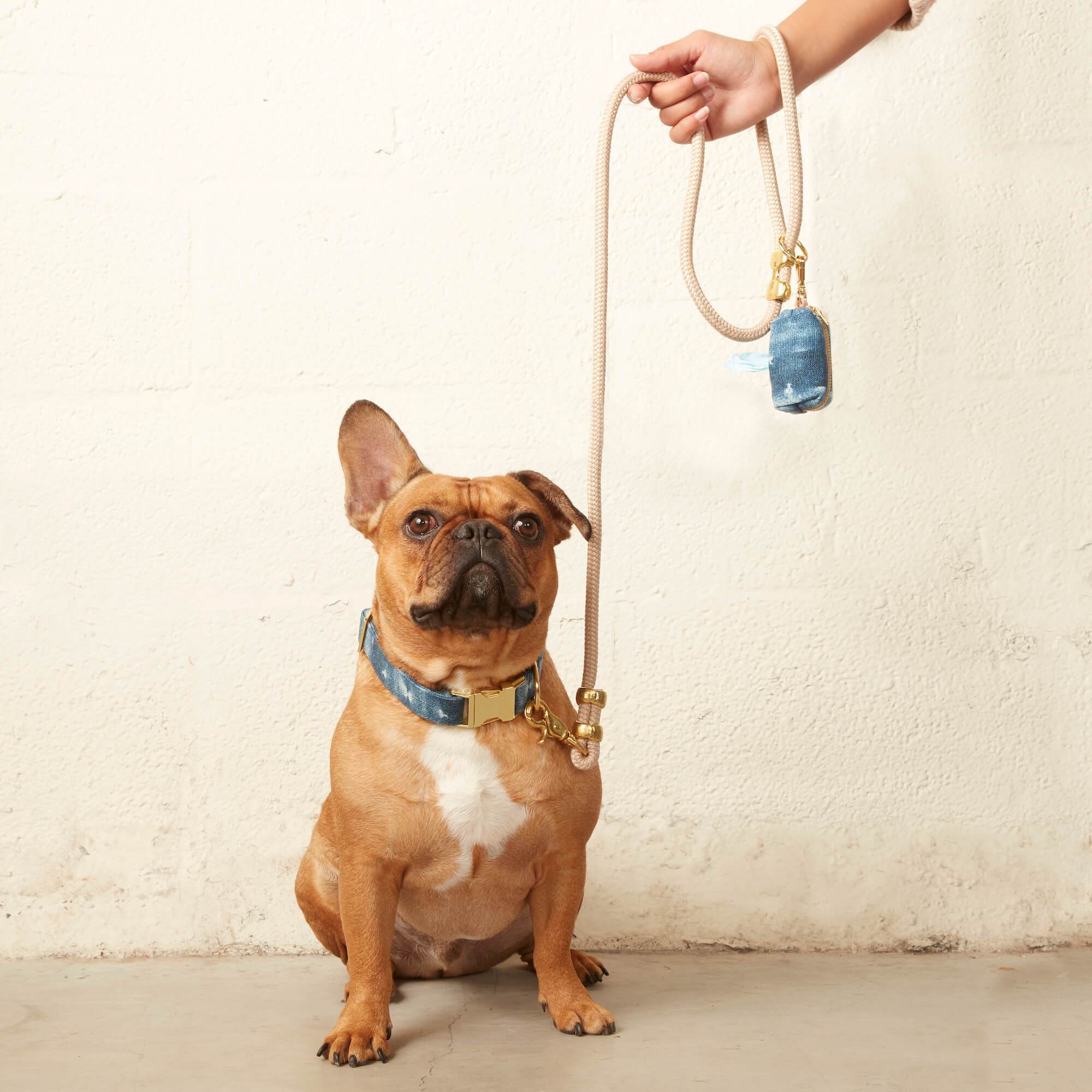 INDIGO MUD CLOTH WALK SET
A perfect Walk Set which includes : Indigo Mud Cloth Collar Flax Marine Rope Leash Indigo Mud Cloth Waste Bag Holder Collar.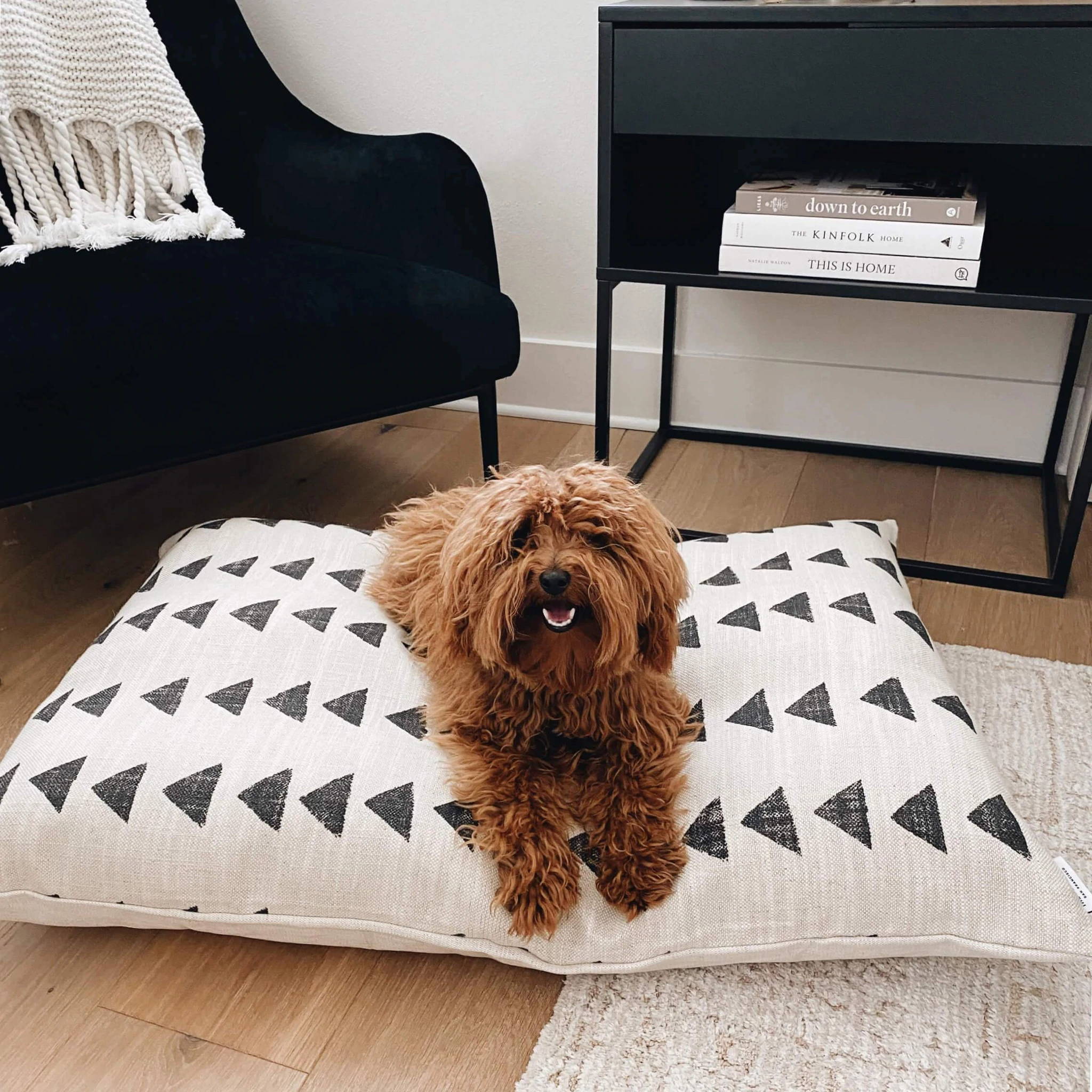 AMANI SAND DOG BED
Durable cotton cover is upholstery-grade, machine washable, and made to withstand even the toughest diggers.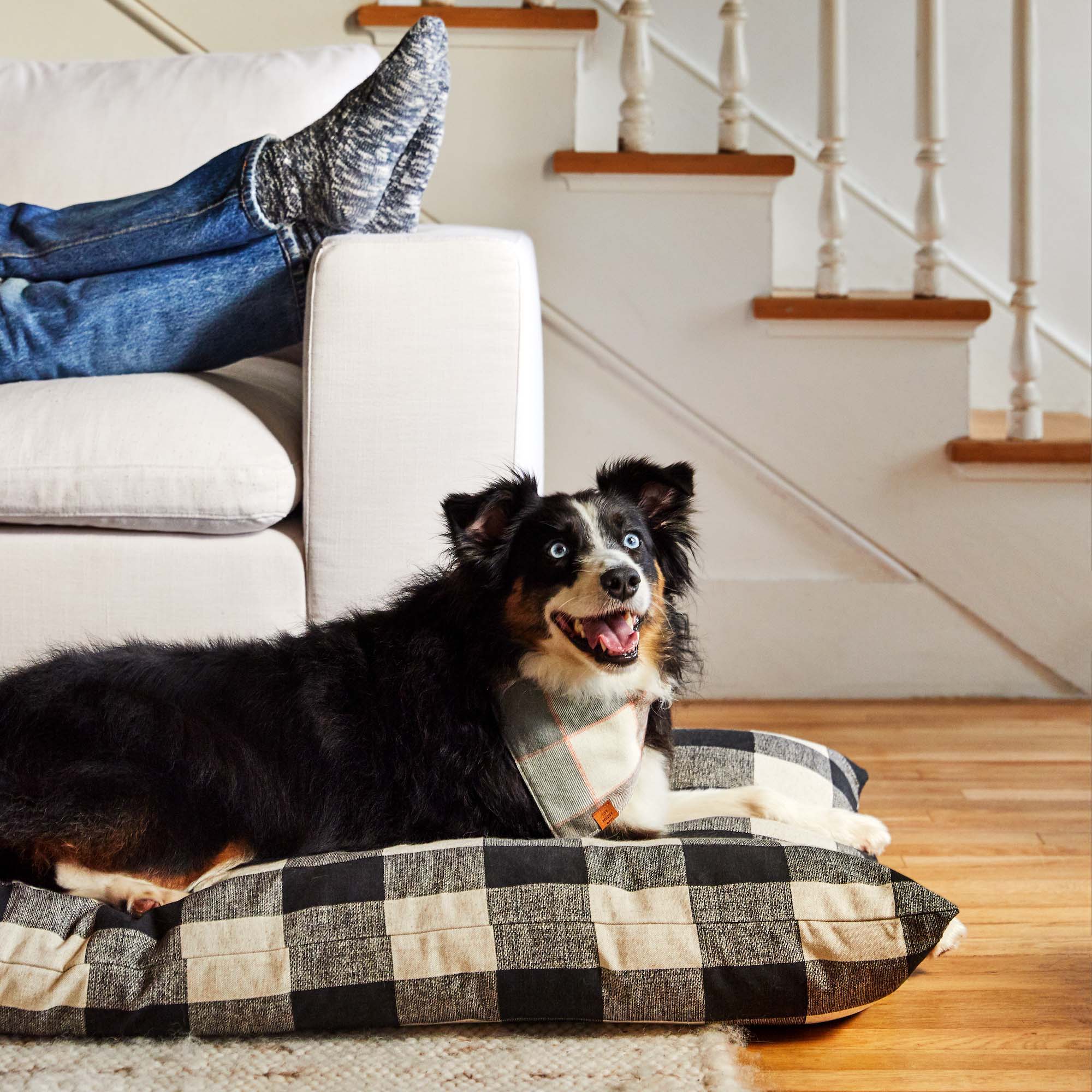 BUFFALO CHECK PLAID DOG BED
Classic plaid pattern in alternating squares of black and tan give the bed a chic appearance.