East, please meet West. Stellar Works seeks to combine traditional Asian craftsmanship and aesthetics with European design movements in a perfect harmony. With creative direction overseen by architects Lyndon Neri and Rossana Hu, Stellar Works' furniture is both an extension of existing tradition and the expression of a new one, infusing heritage with freshness and grounding innovation with craftsmanship.

Do you need a luxurious little leather two-seater for your new office or for a quiet reading room? Do you want to offer your guests some sleek, lets-make-a-deal, MCM Don Draper vibes but also make them feel as chill and transcendent as a falling cherry blossom crossing into the sacred space of a Shinto shrine beneath the stately pillars of a tall torii (gate)? Well, then this is the two-seater for you.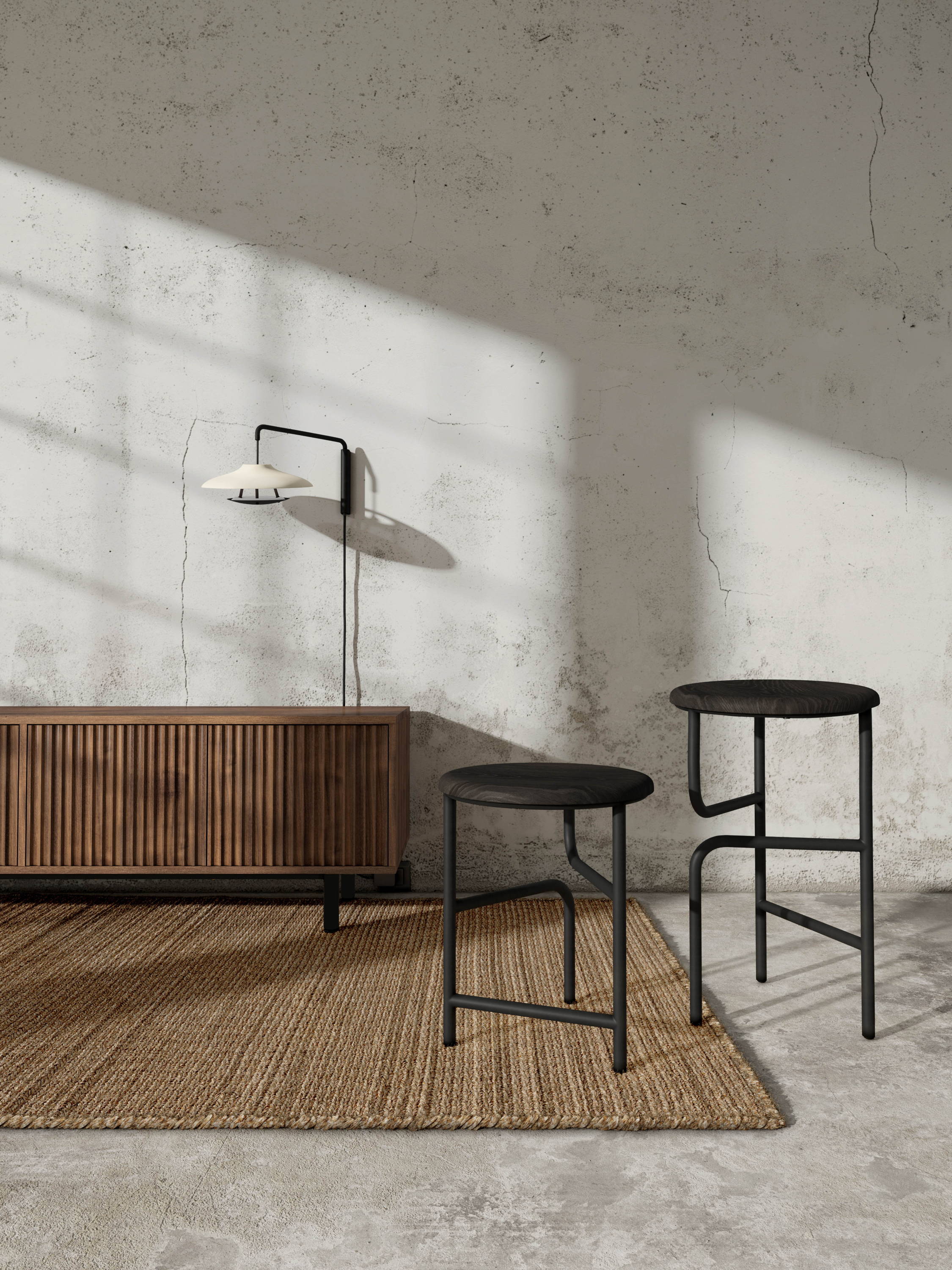 BLEND STOOL W
Featuring a solid wood seat and steel black powder coat matte frame.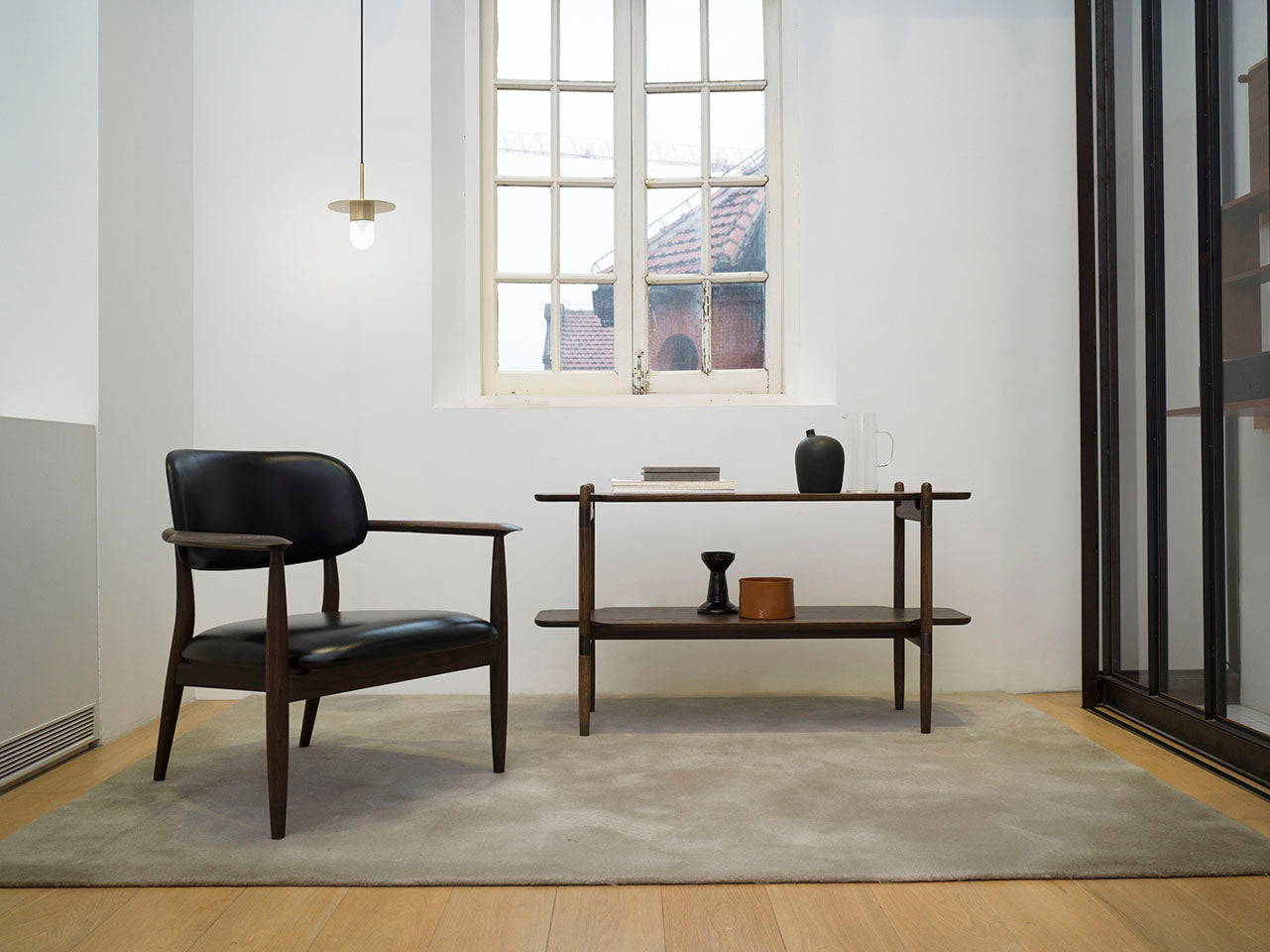 SLOW LOUNGE CHAIR
Crafted from quality walnut and
ash and seating features thick
leather to maximize comfort.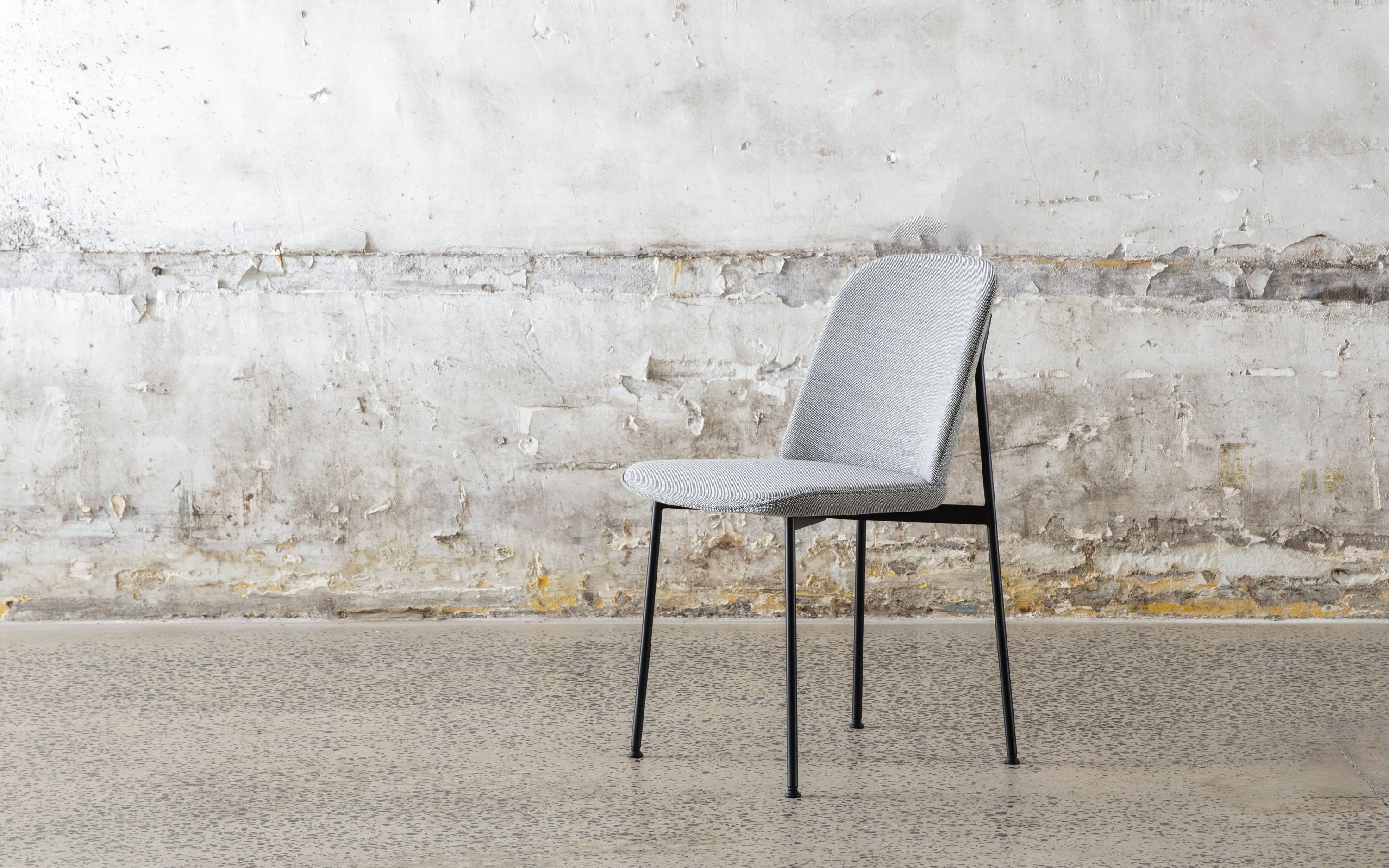 CRAWFORD DINING CHAIR
The Crawford Collection promotes the fusion of cultures through design, celebrating Asian sensibilities whilst reinterpreting them for an international audience.