Imagine yourself cruising through the aisles of a bustling Mercado in Coyoacán, just like Frida probably did, picking up spices and fruits, stopping for a tajin-drenched slice of mango or two, waving hello to the little old woman who does painstaking hand embroidery at your favorite stall. You'll need to purchase a woven plastic bag in which to place all of your goodies, and the pattern will be the same as the plaid on this useful ottoman made exclusively of fabric scraps. A charming, bold, and faraway-place-recalling mix of line and color makes a statement in any living space.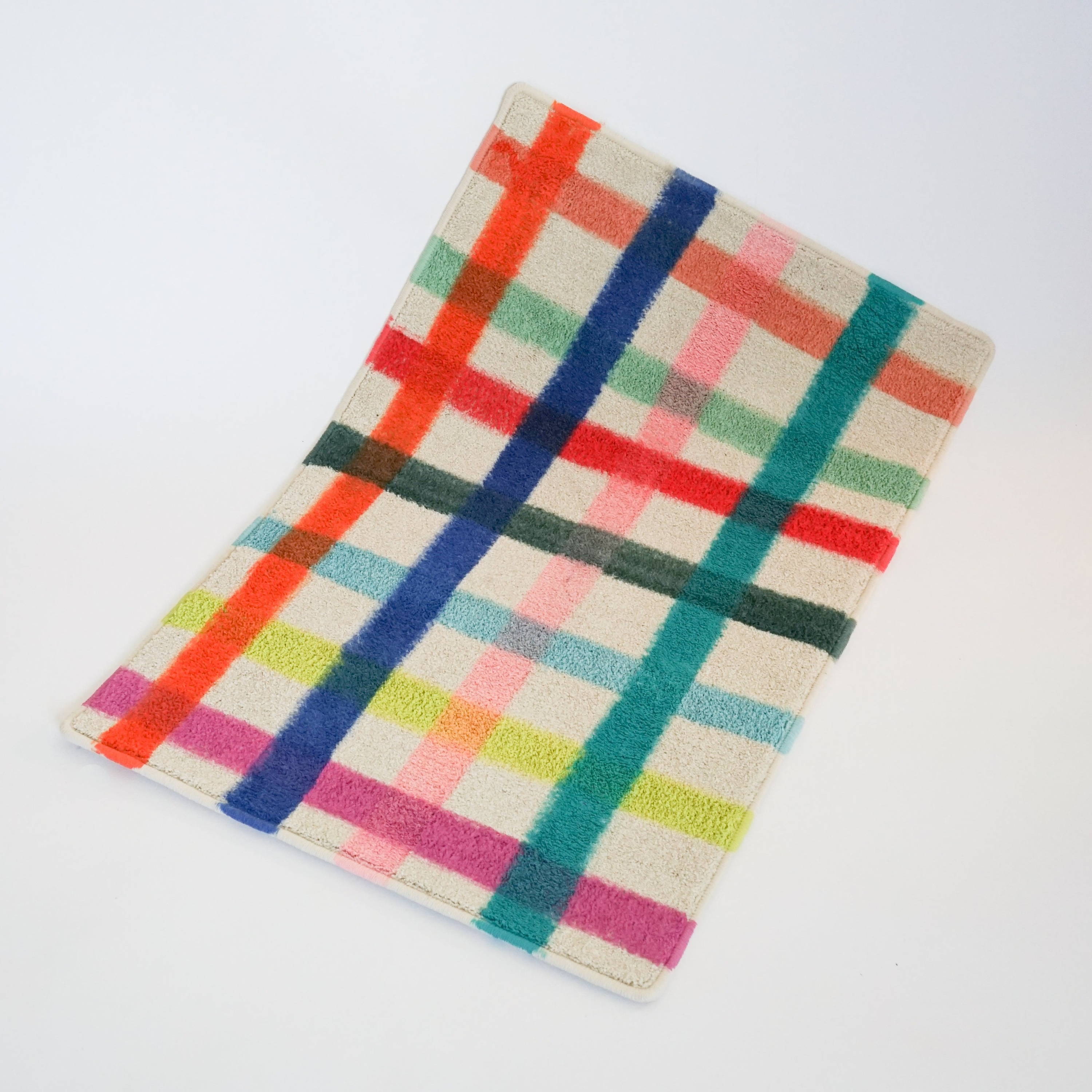 MAT- FRUIT CAKE
  A sweet treat to adorn your floors.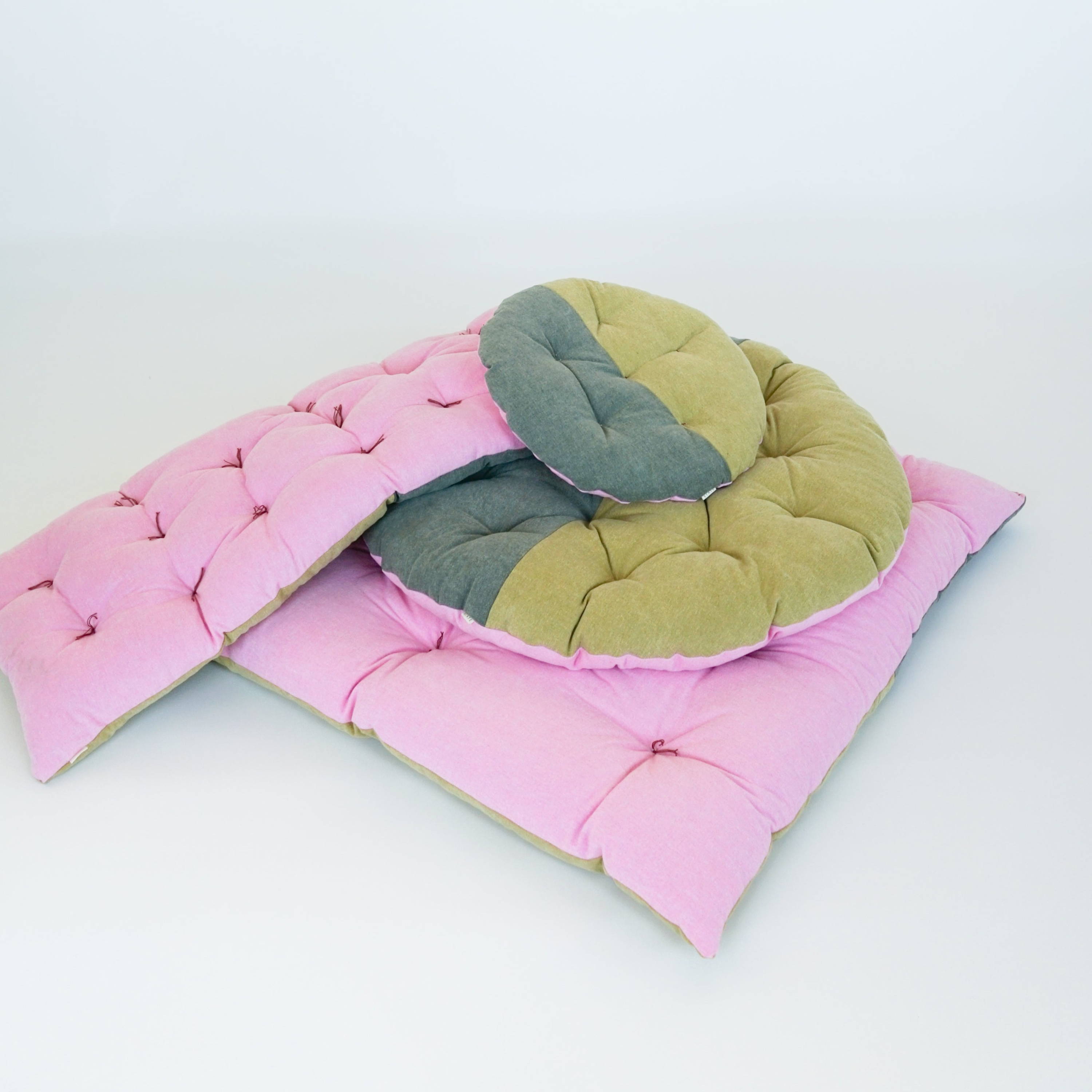 CLOUD CUSHION, SARATOGA
Dream slumber parties.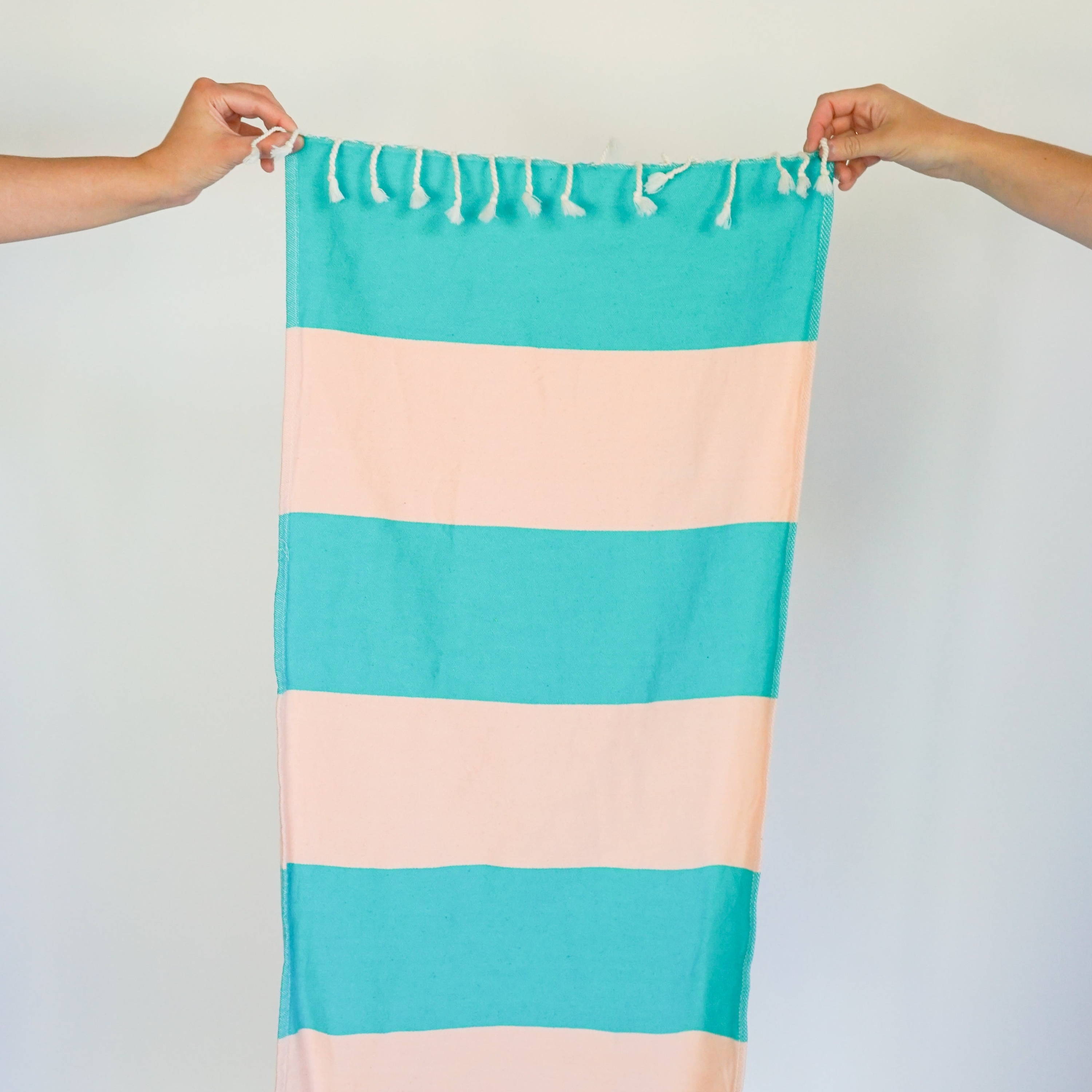 WIDE TURKISH STRIPED TOWEL- MALIBU DINER
Bathing rituals made better.