Weird science! A playful take on the traditional decanter, this beaker-esque stunner is perfectly suited to water or wine, but any liquid will do. Maybe a witches brew?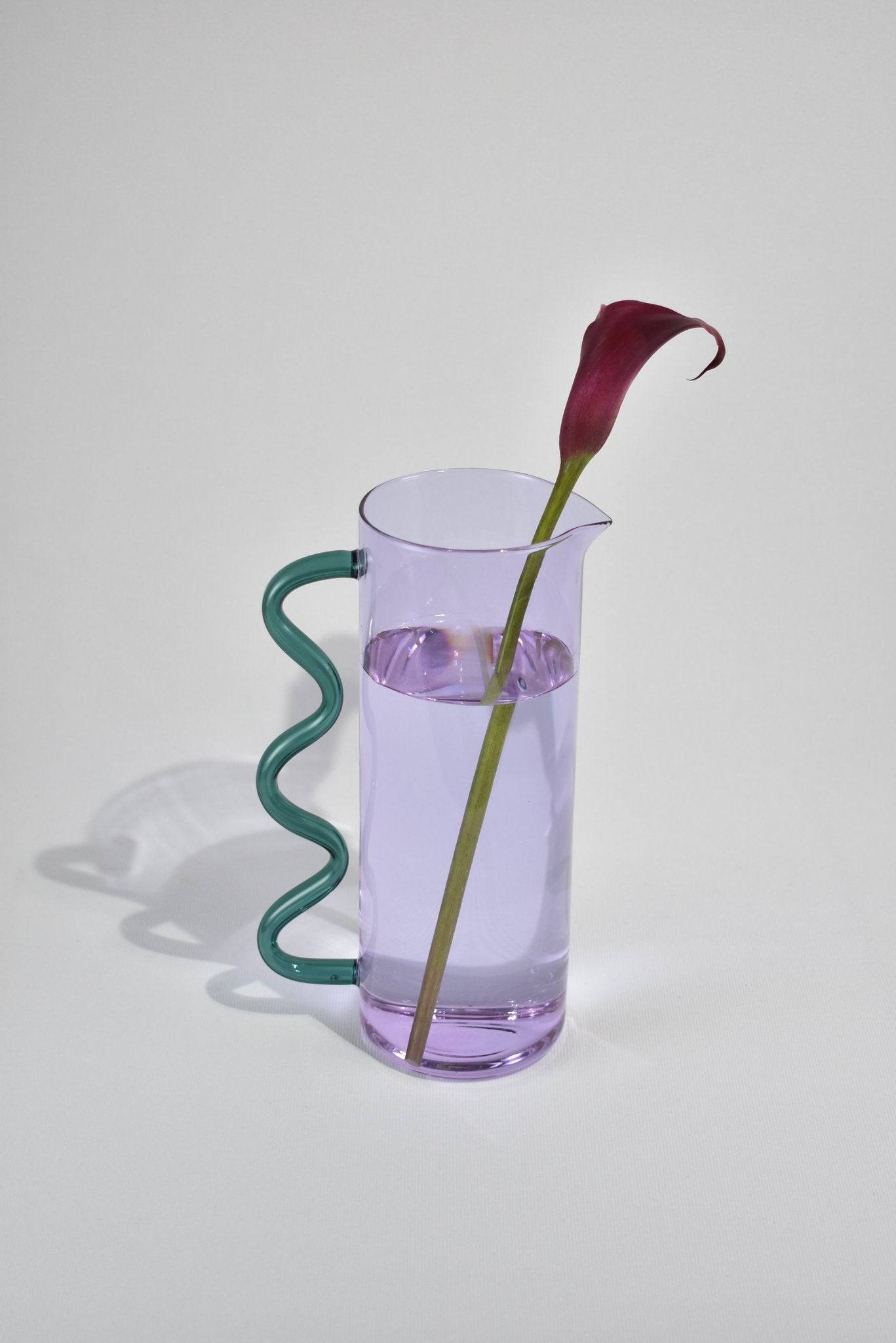 WAVE PITCHER
The Wave Pitcher is a quirky delight with its wild and willy nilly contrast colored handle.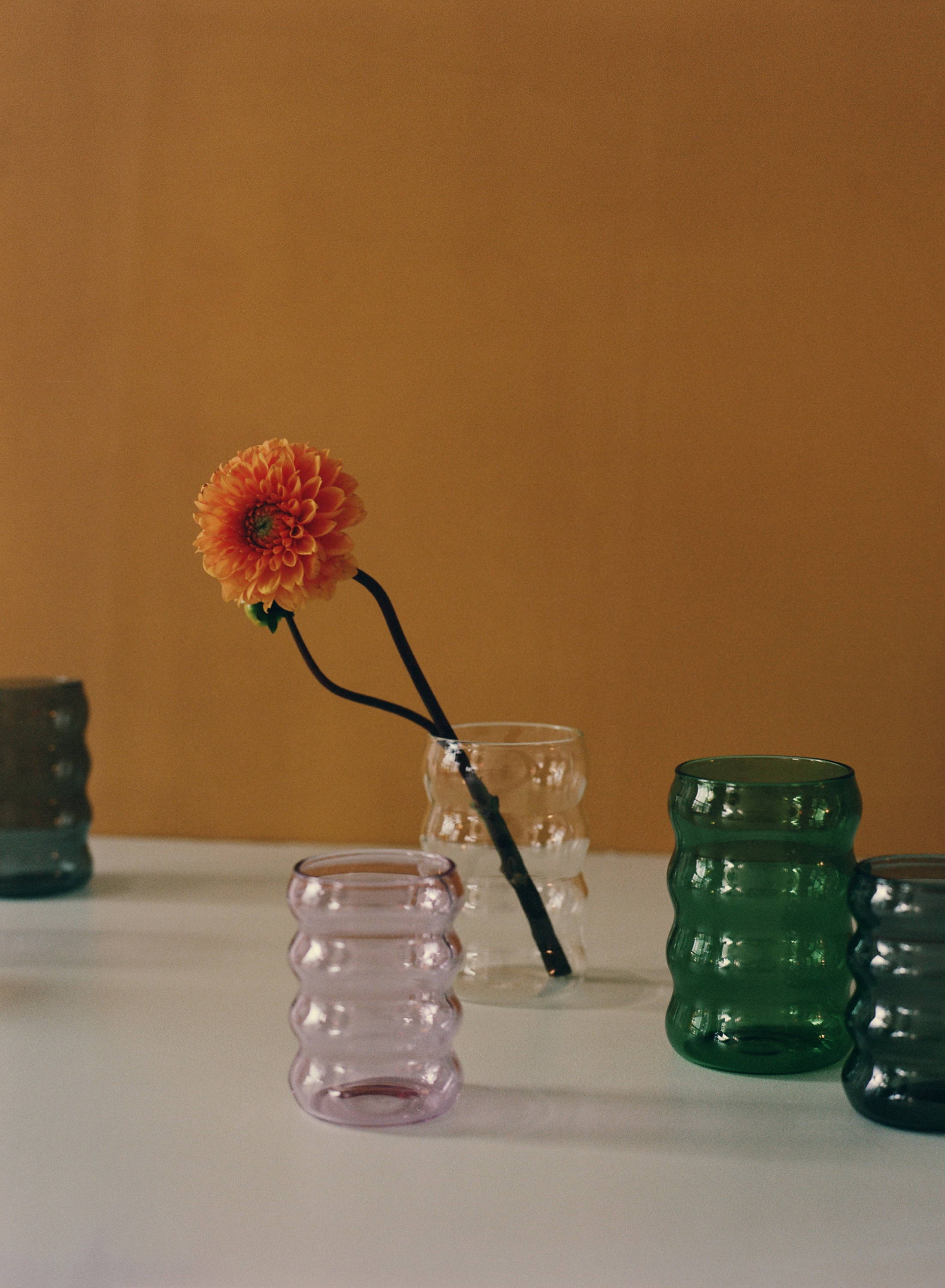 RIPPLE CUP- SMALL
The cup that launched a thousand ships, she's a beauty.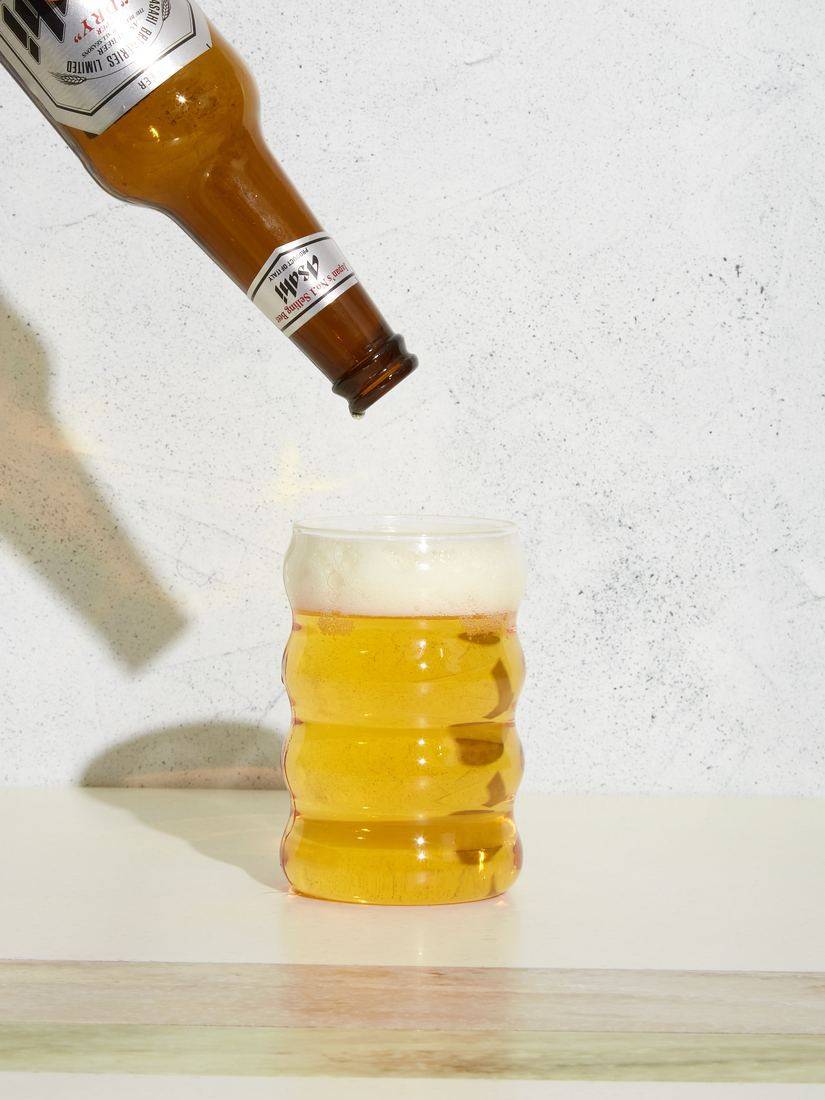 RIPPLE CUP JUMBO
A wavy borosilicate glass drinking cup perfect for your water, a beer, vodka-soda-with-a-splash-of-grapefruit, iced coffee or Vitamix creation...