Slowdown Studio is a marketplace and design collective that holds the value of collaboration at its core. Their mission to highlight both emerging and established creators is showcased by a stunning selection of original items for the home, sourced from a wide range of international artists. Notable offerings include their woven blankets, each crafted in partnership with a distinct artist, that feature one-of-a-kind illustrations, paintings and graphic designs in textile form.
These are the flowers only found in the exotic flora and fauna of the mind's deep recesses -- bubbly, tiger-striped, big and blue. Let your imagination run wild while laying comfortably beneath this beauty, designed by Helsinki-based illustrator Eija Vehviläinen.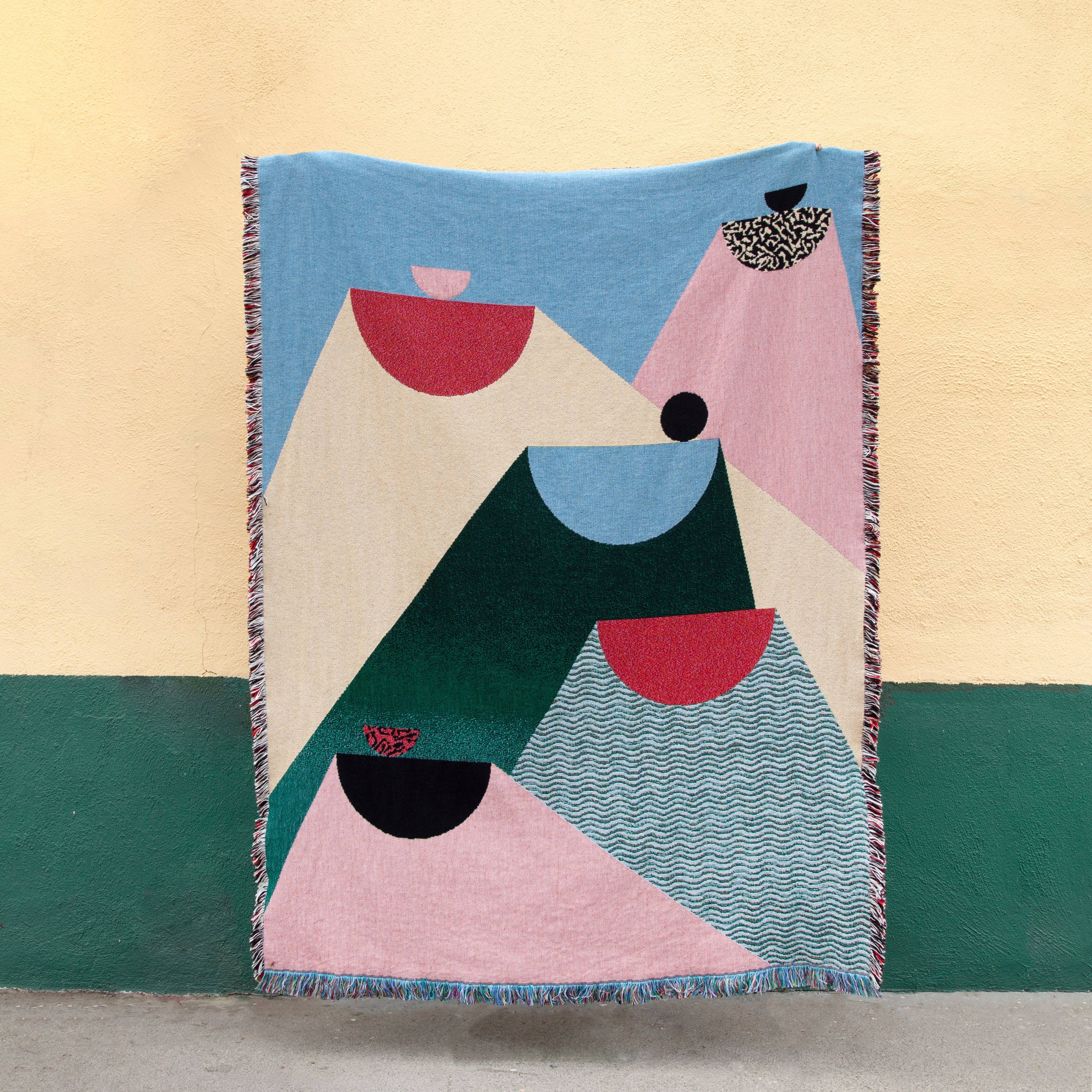 LAVETTE THROW
A delight of form and color.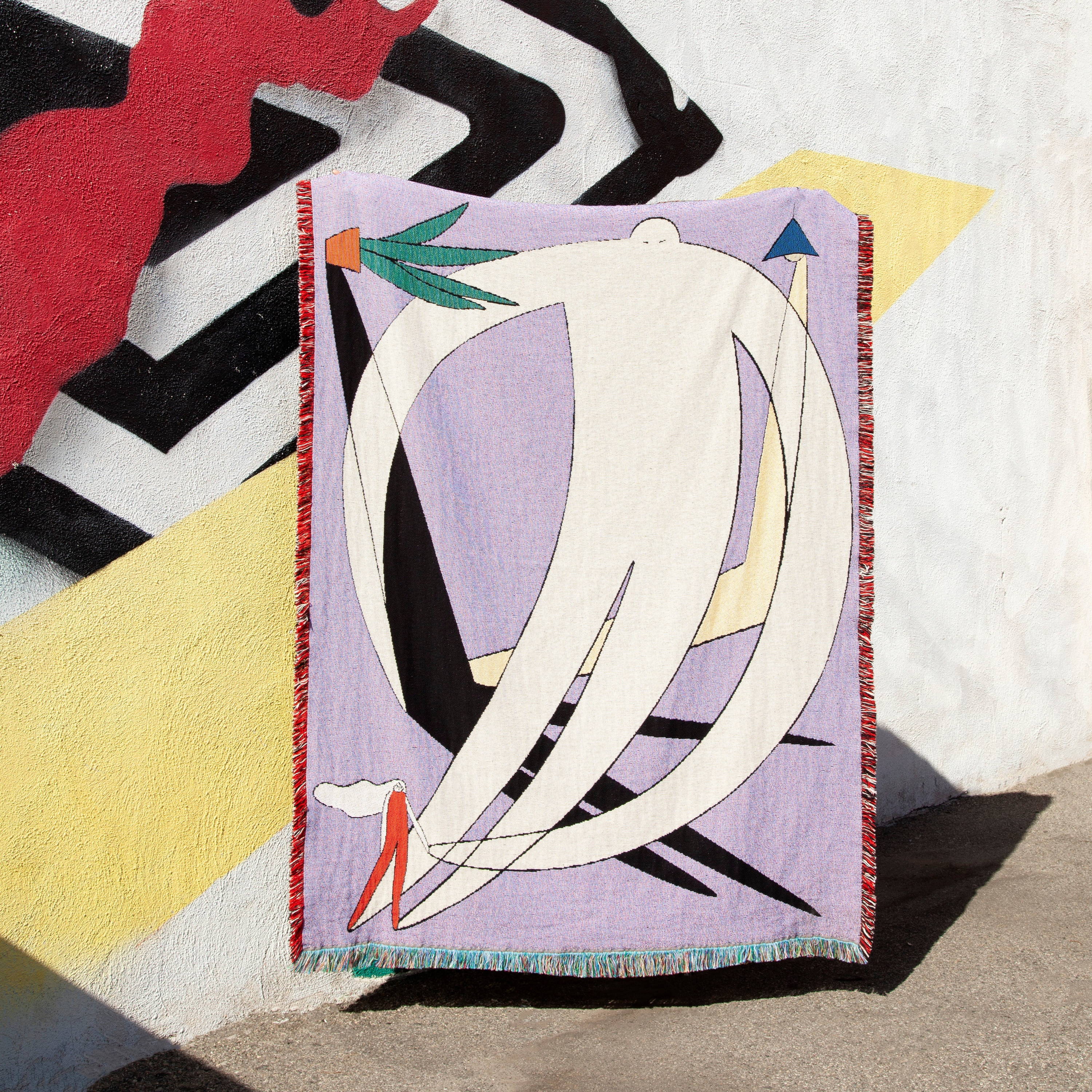 GABRIEL THROW
This woven throw is the perfect weight to live on the couch, hang on the wall or be spread beneath a picnic.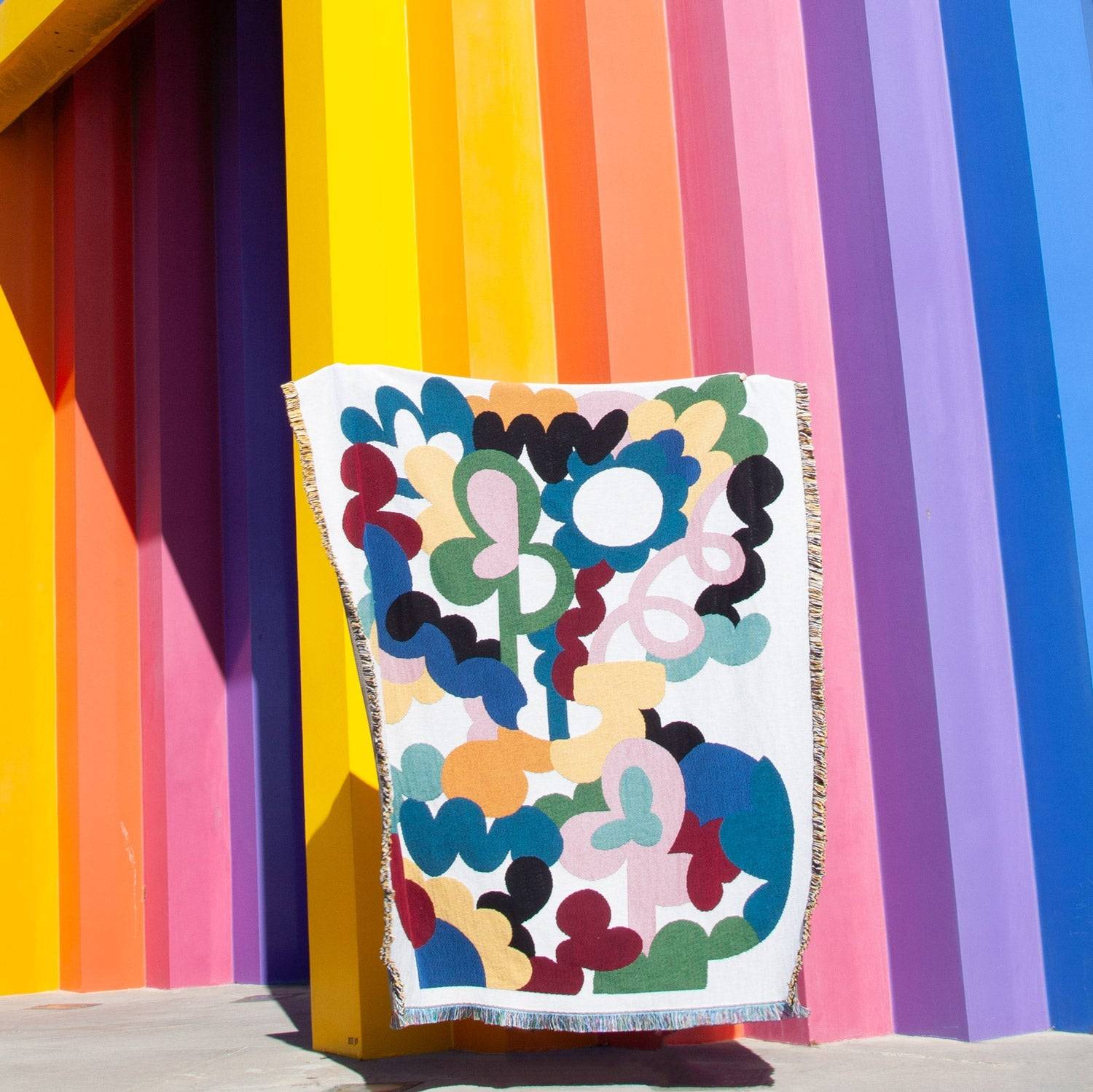 ALESSI THROW
Gorgeous bursts of abstract squiggles, curve and colors