Merging Swedish functionality with Italian design by way of Los Angeles, Sempli offers elegant contemporary glassware sure to delight and surprise guests. The glasses are hand-produced by skilled glassblowers and made from the purest lead-free crystal. Magically tilted on their angular sides or containing peaks and valleys for the perfect sipping experience, the Sempli range is simply divine.
Inspired by the Alps, where the air is so fresh and so clean! Decant a whole bottle of your best cab into this handsome holder and let it breathe, for an optimal bouquet of course. Watch your wine slide down the glass mountain inside, and prepare to be thrilled.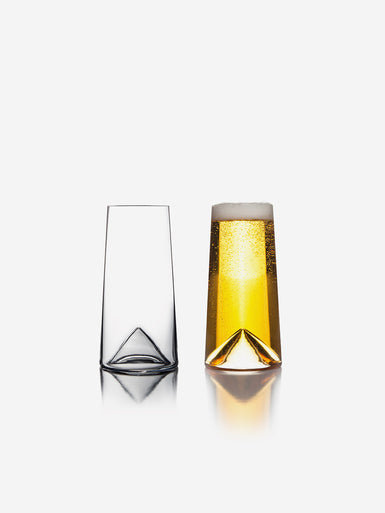 MONTI PINT
Elevated drinks.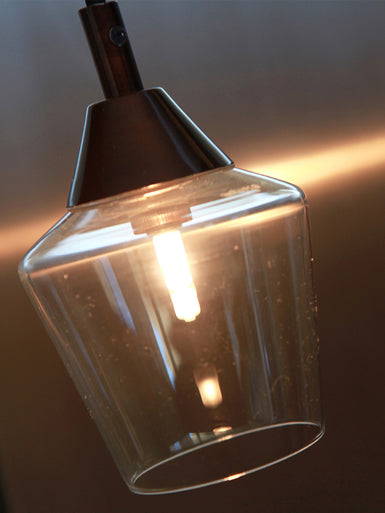 LUX-LARGE CLEAR
Simple design for minimalist interiors.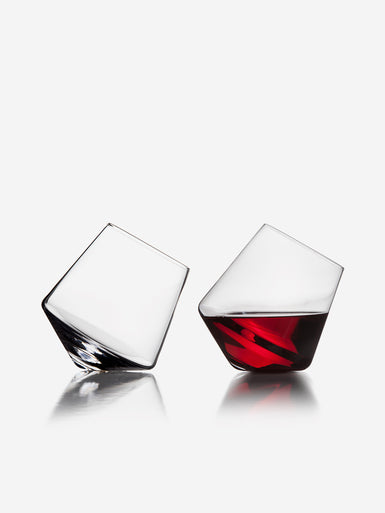 CUPA-VINO
Sexy and sophisticated.