SANDOVAL was founded in 2008 by Michael Carbaugh who was smacked with sense memory upon smelling West Indian bay leaf oil that immediately conjured his grandfather Gilberto Sandoval De la Rosa. Remembrances, imprints, our desires, and the future lie in scent, and SANDOVAL delivers aromatic journeys by way of natural, chemical-free, eco-conscious luxury products that look as good as they work. Interior sprays, candles, and incense are all carefully created to propel users into both the deep recesses of spiritual memory and elevated consciousness.
There are a few reasons you should have a bottle of this all-purpose aromatic spritz at home. One, the bottle is really good looking -- matte, chunky, glass. Two, you know the feeling when you take clean sheets out of your linen closet and they don't smell as good as you'd like them to because they've been sitting there for a while, or maybe you've spent all night on the couch with garlicky food and need to erase that smell plus the bad vibes of the terrible Netflix series you watched. Things need clearing - energies and musty spaces. And lastly, with this high holy blend of ancient woods, fresh fir and precious amber, a gentle inhale and a moment of turning inward might just help you connect with Spirit, and that's what it's all about folks.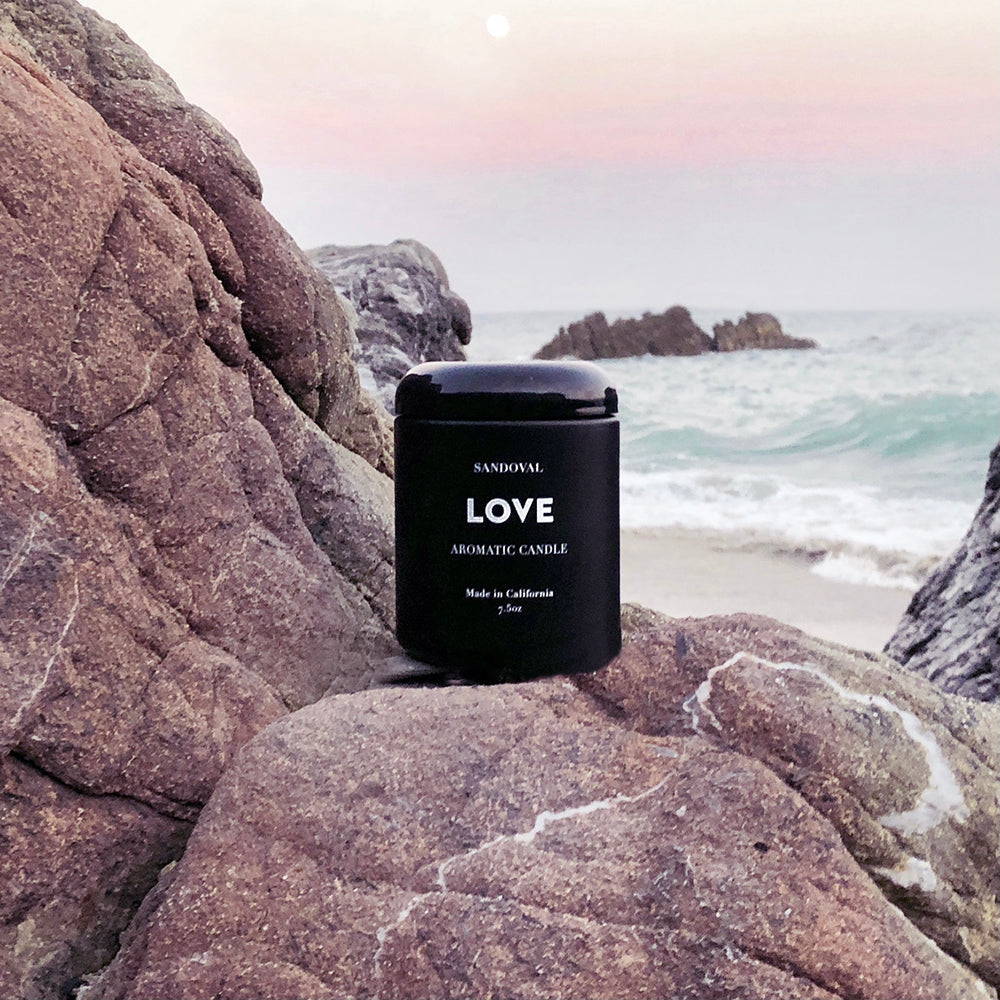 LOVE AROMATIC CANDLE
A balanced bend of sensual and soft scents, the top notes of verdant vetiver and blooming ylang ylang are grounded by earthy notes of patchouli and powdery bois de rose.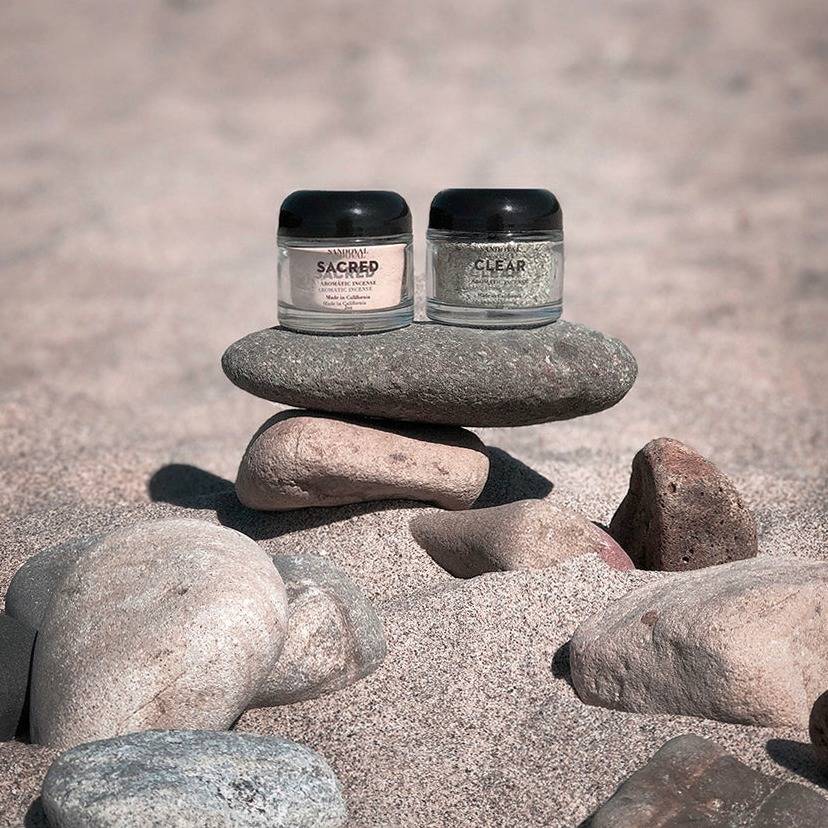 TRANSCEND SACRED+CLEAR AROMATIC CANDLE
Each jar of incense powder contains an Amethyst crystal that has been cleansed in moonlight to rid the home of negative energy and invite clarity.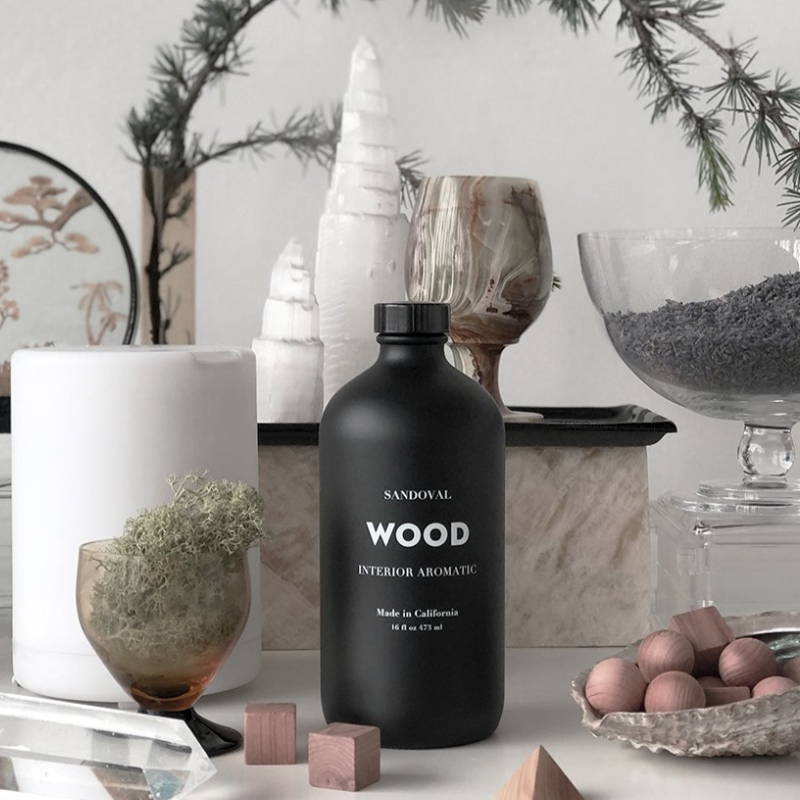 WOOD INTERIOR AROMATIC MIST
Inspired by the varied scents of twisting branches, abundant canopies and ancient trees, the fragrance includes notes of cedarwood and sweet fir needles punctuated by verdant vetiver and sharp marjoram.