Salam Hello is an ethical Moroccan-based rug company that works directly with women artisans to design and create exquisite one-of-a-kind rugs while maintaining fair compensation to artisans and price transparency. Every piece is created with the intention of bringing the tradition and peace of Morocco into the home via the ancient art of handwoven textiles that, since 600 BC, has been passed from generation to generation. A story in every knot.

Not only is this one-of-a-kind rug chic, spotty, cool and fuzzy, and perfect for almost any living or bedroom, we know that it was handwoven by Malika, Nadia, Hanan, and Zahra in Ait Yadine, a village near the foothills of the Middle Atlas Mountains. A traditional Beni Ourain style modernized here with abstract dots throughout the weave instead of the traditional diamonds, the ladies spent a month on this rug alone. Made from 100% live wool, they brushed, carded, and spun the wool themselves. Like a pelt of a fantasy leopard infused with a burst of collective laughter and love, the vibes of this stunner are infectious.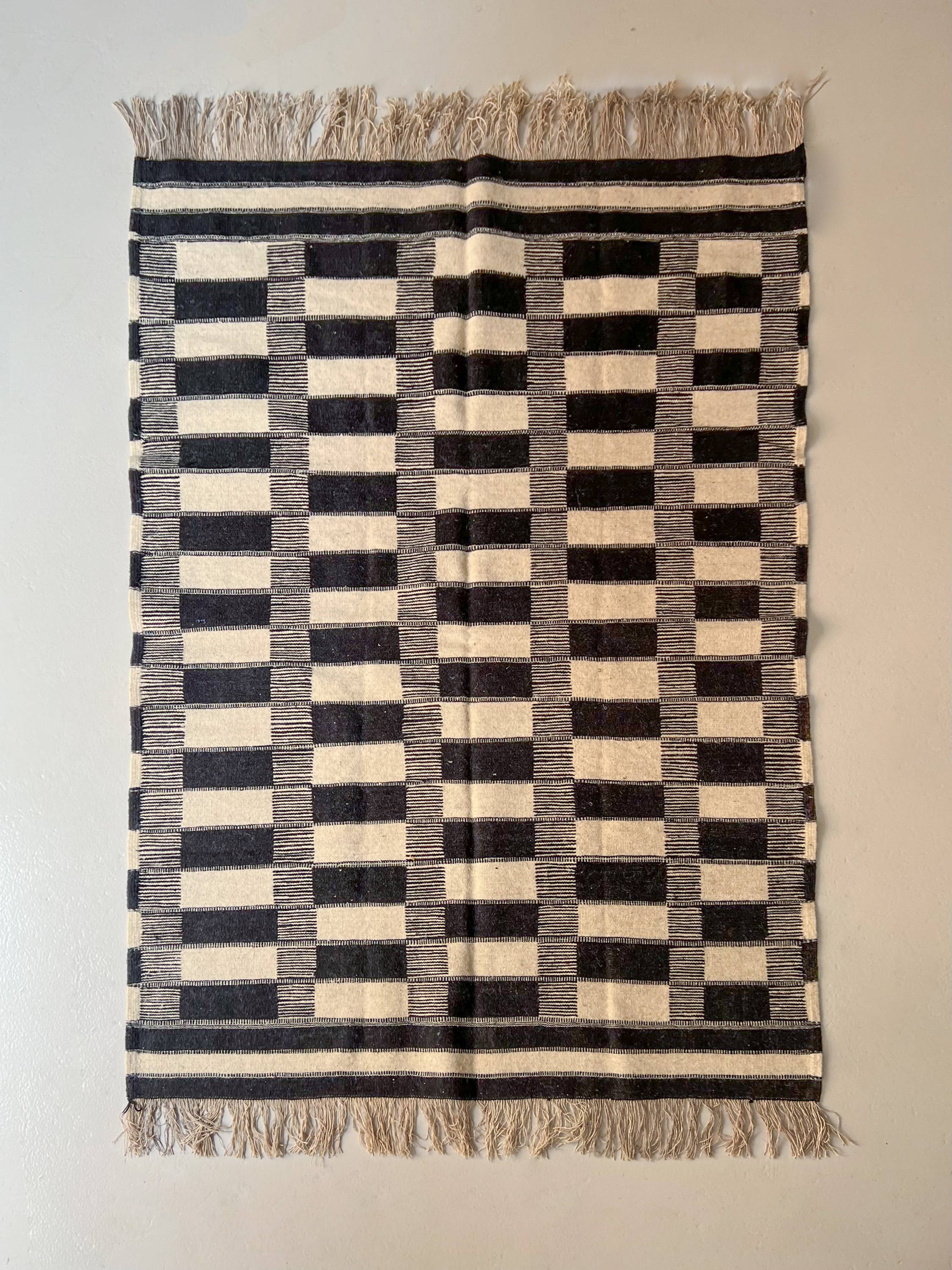 LE VIEUX VILLAGE'S BOXED FLATWEAVE
Combining elements of modern design with traditional craft techniques that have spanned generations, this boxed flat-weave rug is a true showstopper.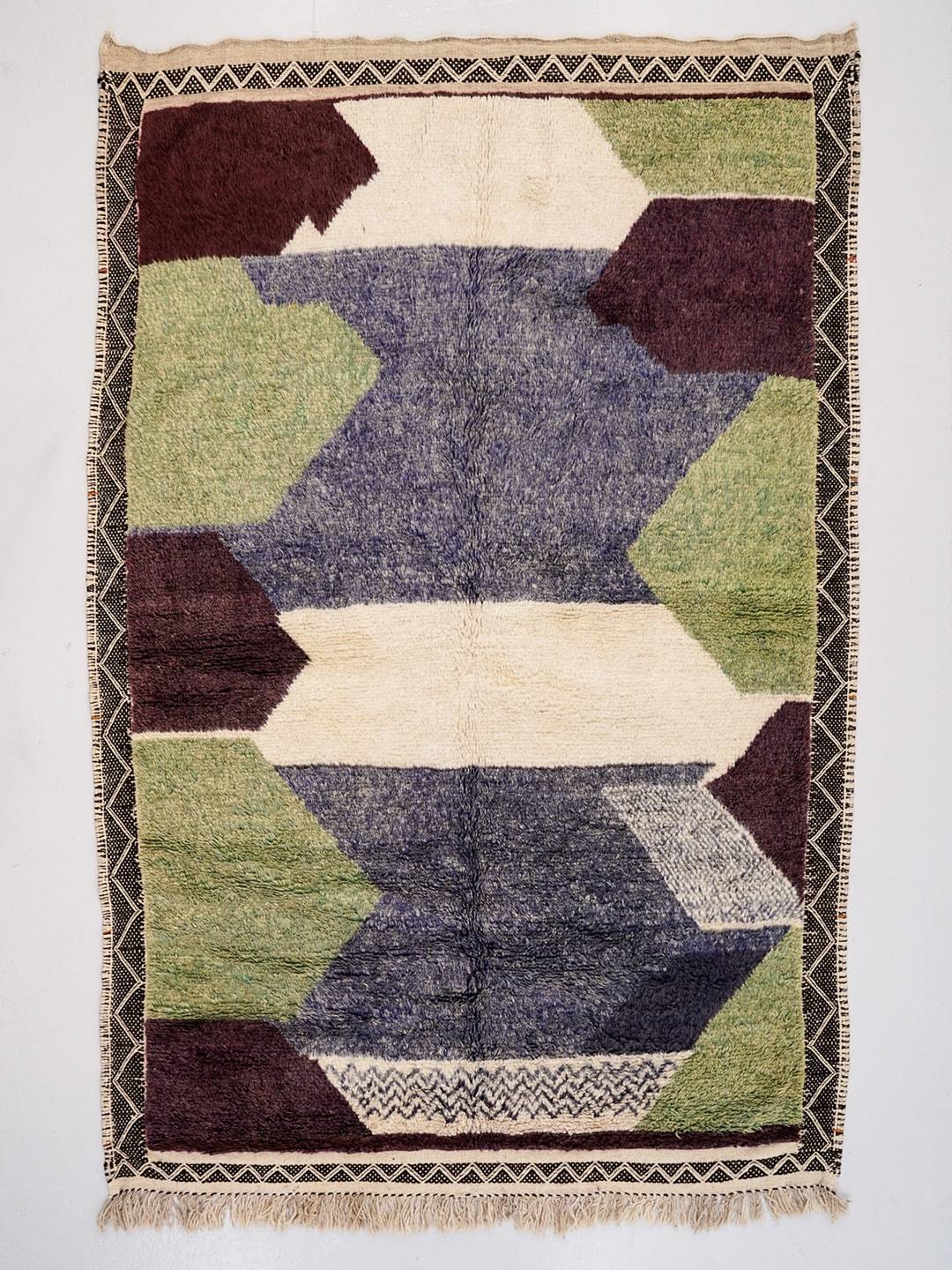 LE VIEUX VILLAGE'S MODERN MIXED TECHNIQUE With delicious jewel-like tones and patterned edges, this mixed Zanafi x Hand-Knot rug represents generations of artistic tradition merged with a modern abstract design.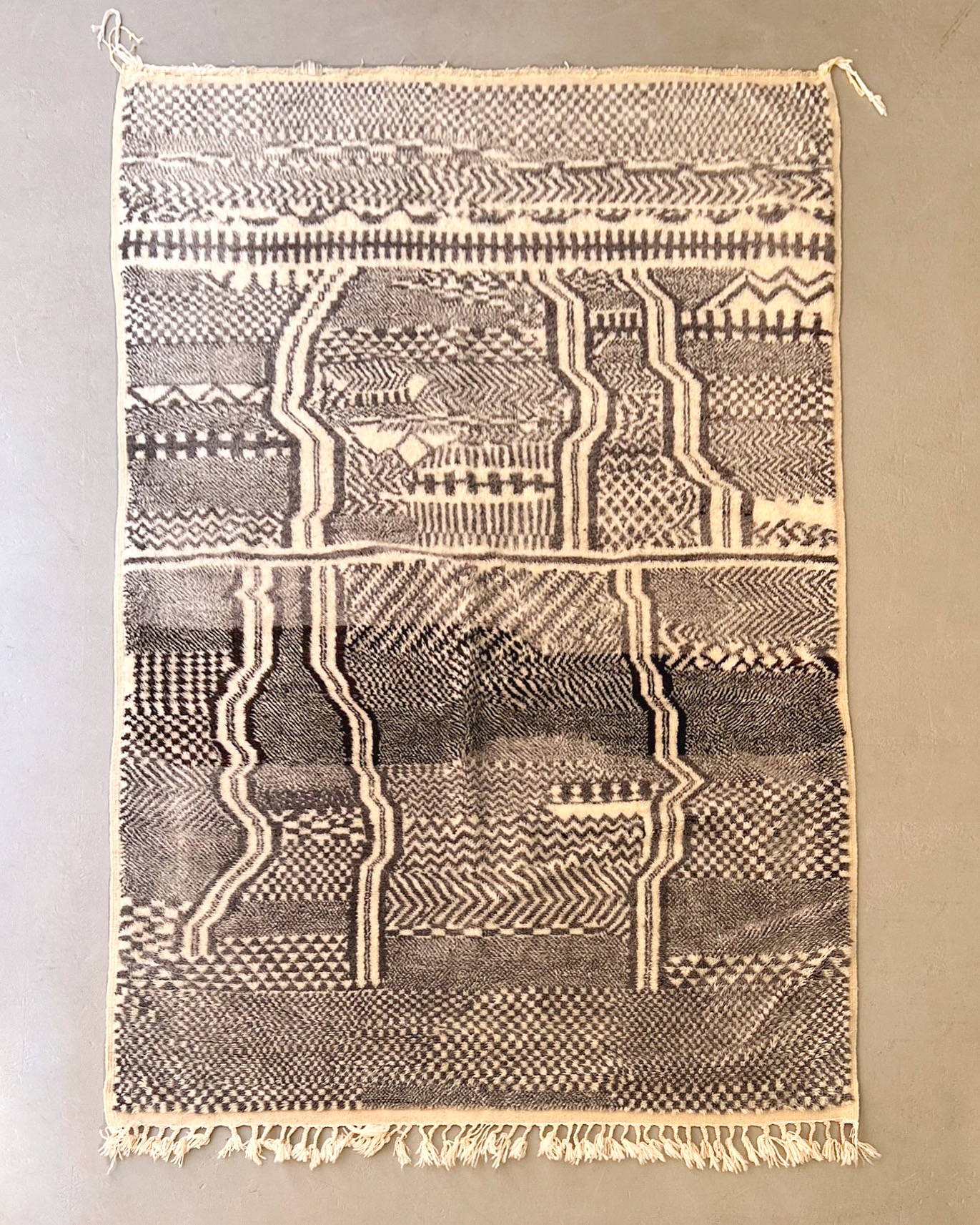 MINA'S MONOCHROME VINTAGE HAND-KNOT
Inspired by the landscape of the designer's village, this vintage Hand-Knot rug is a statement piece that combines craftsmanship with storytelling.