We stan a mother-daughter duo always, especially the one behind Royal Jelly Harlem - Teta and Maya Gorgoni. Inspired by many trips to West and South Africa, they started their line of fashion and home decor in 2011 as an homage to the diversity of the African continent and its culture, traditions, and art. Royal Jelly Harlem's products maximize the boldness of rich images and prints and are all made in New York City, often by African-born dressmakers and tailors.
Sacred spirals, splats of sunshine, cool aqua, and precious, earthy turquoise across a pinkish clay-hued background. All the colors and shapes collide on the print of this apron that's as bonkers-in-a-good-way as the aunties arguing on Thanksgiving over what time the bird will come out of the oven to free up space for the casseroles. For shiny, happy people only!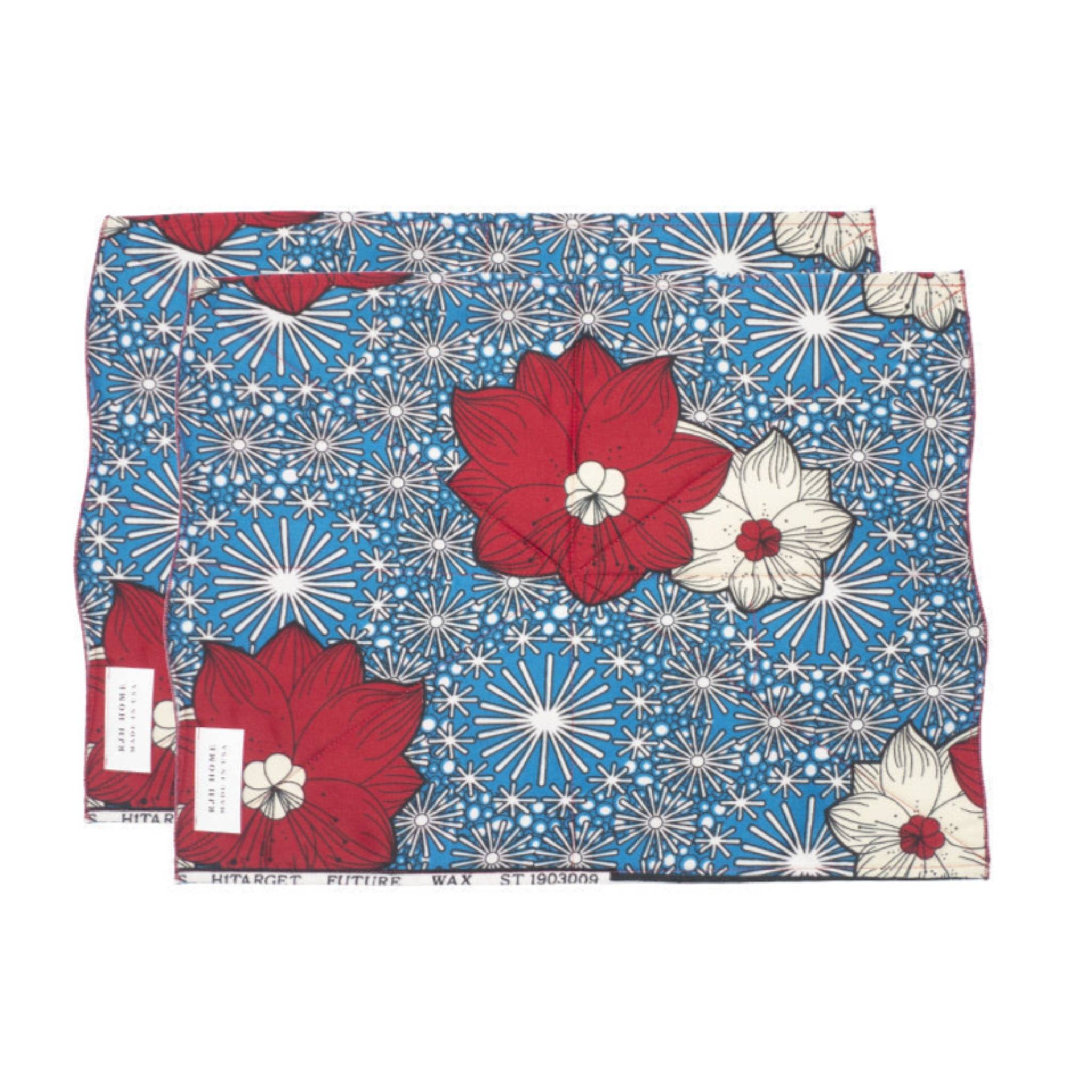 PLACEMAT IN STARBURST -SET OF 2
These quilted placemats make plush and eye-catching additions to your table settings. Made from padded material in blooming Starburst print, the placemats feature RJH Home logo tag in lower left corner.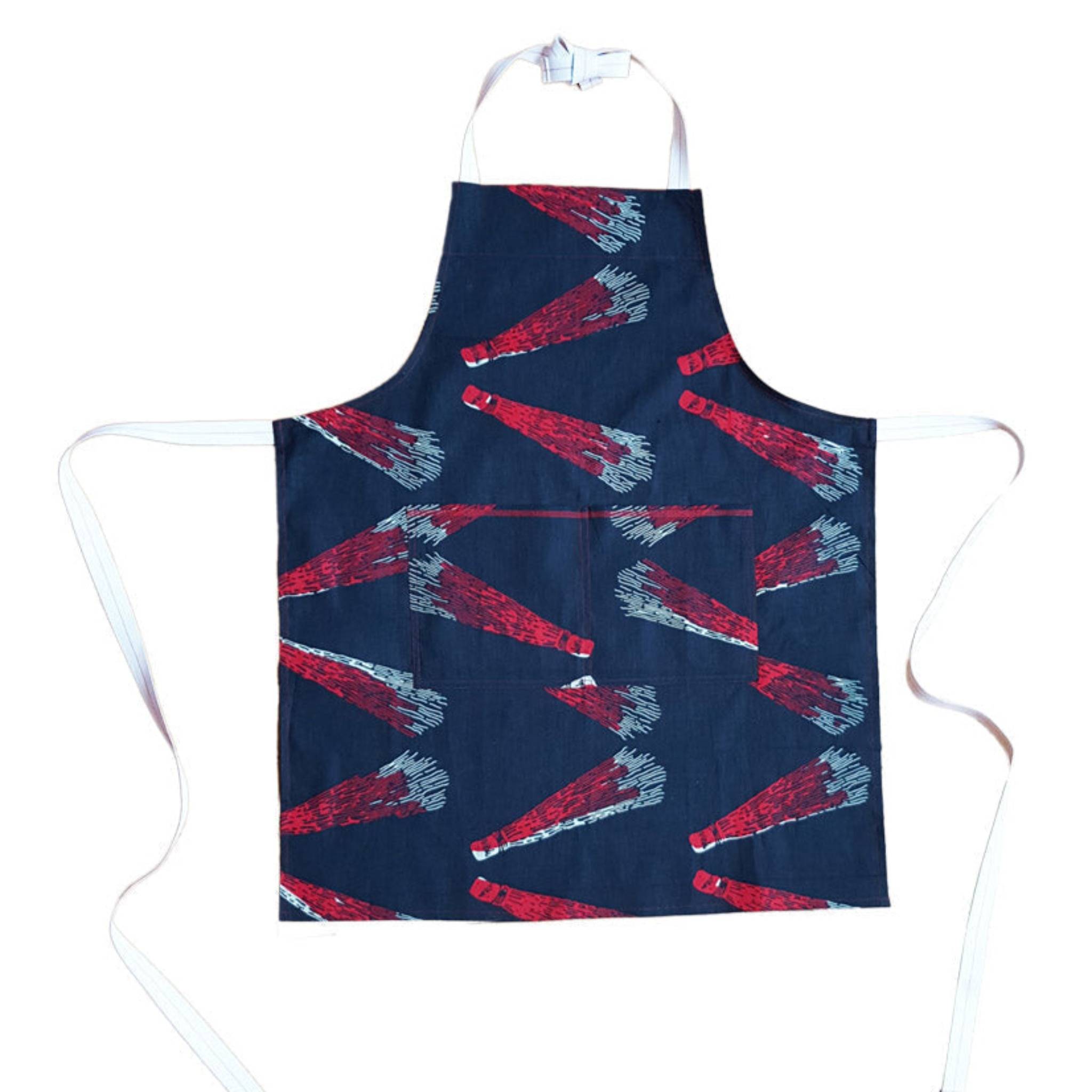 JOHNNY APRON IN B ROOMSTICKS
Chef it in style with this fashionable unisex apron that features a fiery broomstick pattern. The apron features a classic silhouette with a front pocket, contrasting red stitching and cream neck and waist straps.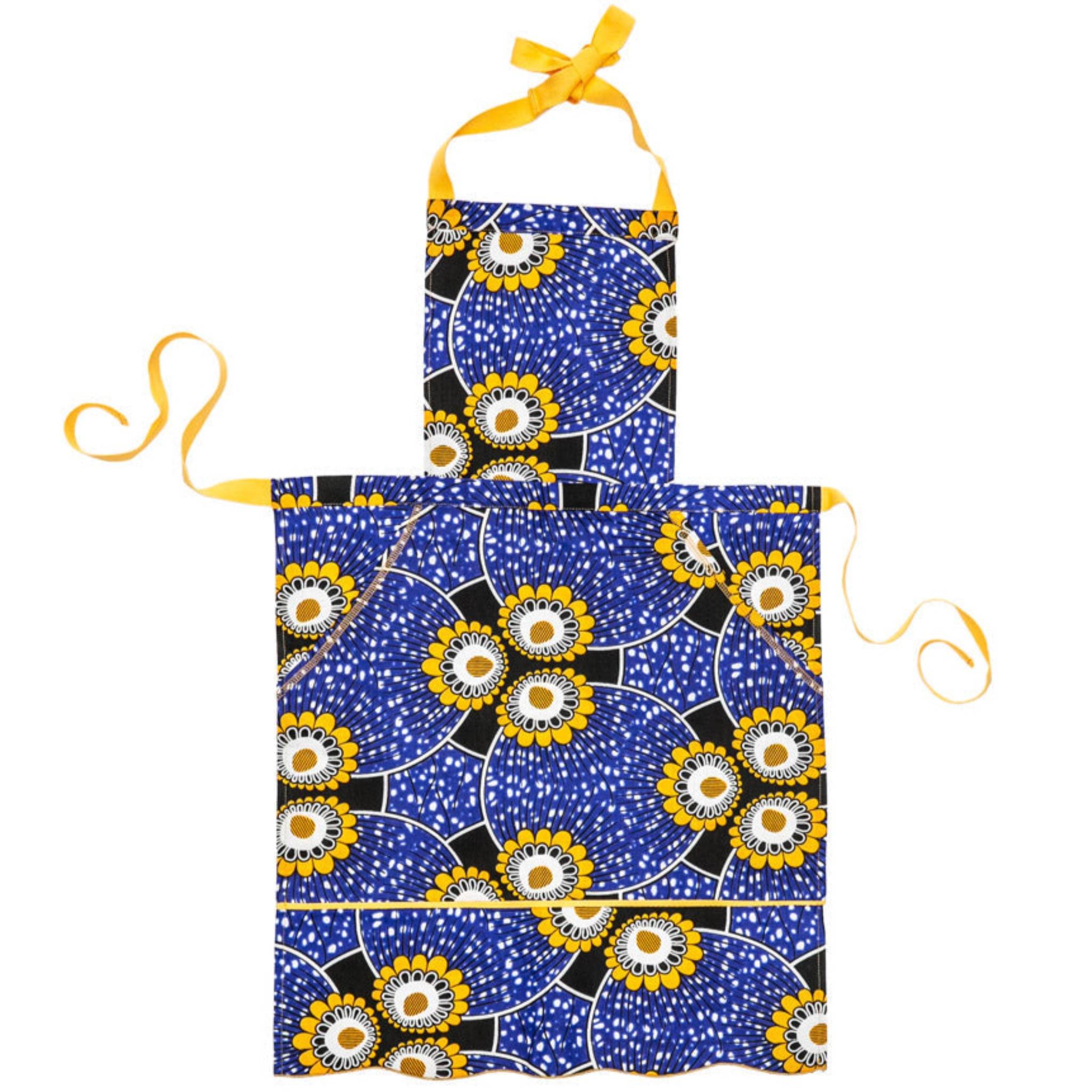 POM POM APRON IN BLUE SUNFLOWERS
Adorned in a brightly detailed floral pattern, the Pom Pom Apron in Blue Sunflowers makes cheerful kitchen attire. This fashionable unisex apron features a classic, vintage silhouette with a front pocket, contrasting yellow stitching and yellow neck and waist straps.