Stacking stones is a meditative process that requires careful precision and mindfulness that just makes sense as a break in a beach walk or for an afternoon of wiling away the time with a fun project. And we're not new to this, a cairn is a man-made pile (or stack) of stones raised for a purpose, usually as a marker or as a burial mound, and the word was first coined by Scots who used them to mark trails across grass-covered, hilly landscapes. In the Andes Mountains and Mongolia, rock cairns were used to mark routes to safety, food, and to villages, this practice goes back more than four thousand years. Today it's just something fun to do at any age, part of a long history of man interacting with nature in an intuitive way. This lamp brings the essence of balance and building indoors, to illuminate all of your meditative moments.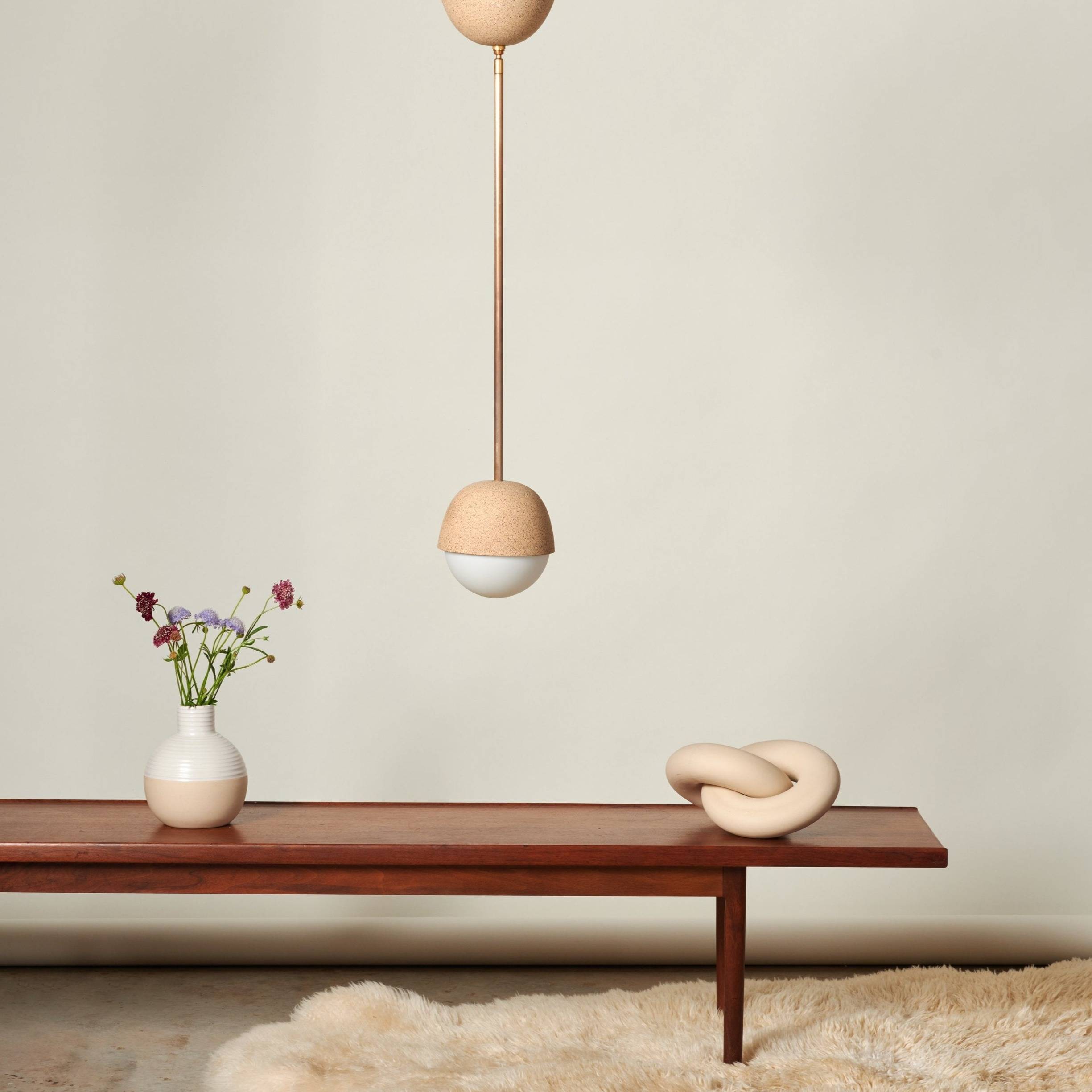 RESONANT PENDANT
Simple and sublime like a witnessing a lunar eclipse. This mix of materials and perfectly imperfect geometry will make your space sing.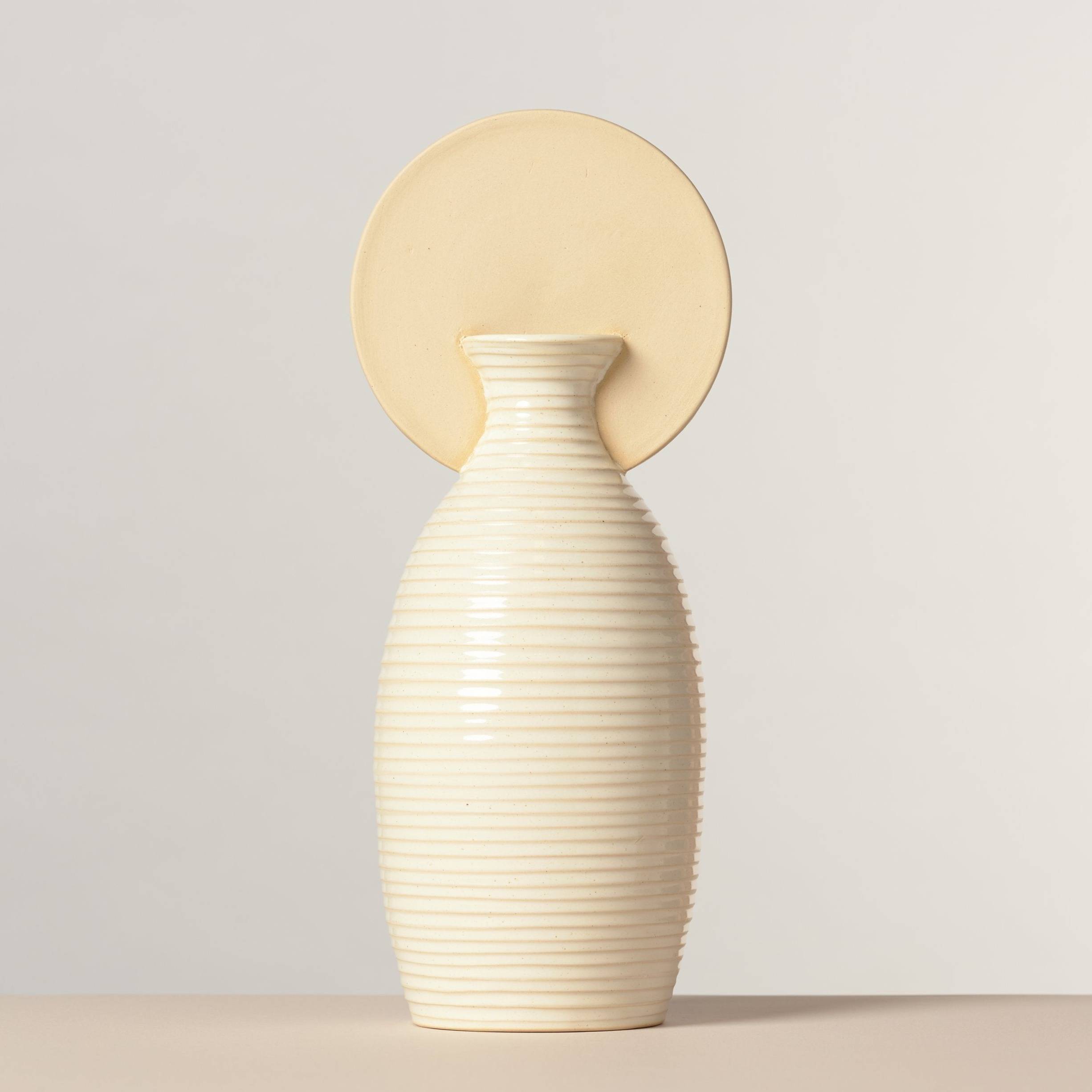 APOSTLE VESSEL
Smooth, ribbed and sensuous, this vase features a unique disc to highlight blooms, and looks just as good empty. 
THE WAVE LAMP
Like a welcoming, illuminated open hand, this lamp stands alone as a truly unique and adaptable functional yet decorative object for sophisticated spaces.