New luxury through minimalist principles is the proposition from Populus Projects, the design studio founded by Brian Lin, a Taiwanese-American who grew up in Texas but now lives in Vancouver. Inspired by Brutalist forms and simplified lines, and the mixing of both vintage and modern, his designs emphasize the use of elevated, natural materials that ooze understated sophistication and age beautifully.
There's nothing like energetically cleansing your space and satisfying the spirits by burning your favorite joss sticks. Whether they're the artisanal, natural resin ones you carried home from Japan or the Nag Champa you picked up in Jackson Heights, all varieties of incense will find themselves happily burning inside this handmade brass censer. With a simplified, machine-age shape and stacked compartments, you can store your sticks at the bottom and burn up to three in the main section without worrying about loose ash or embers. A useful, beautiful keepsake, this piece only gets better with age as the brass takes on a handsome patina. Om.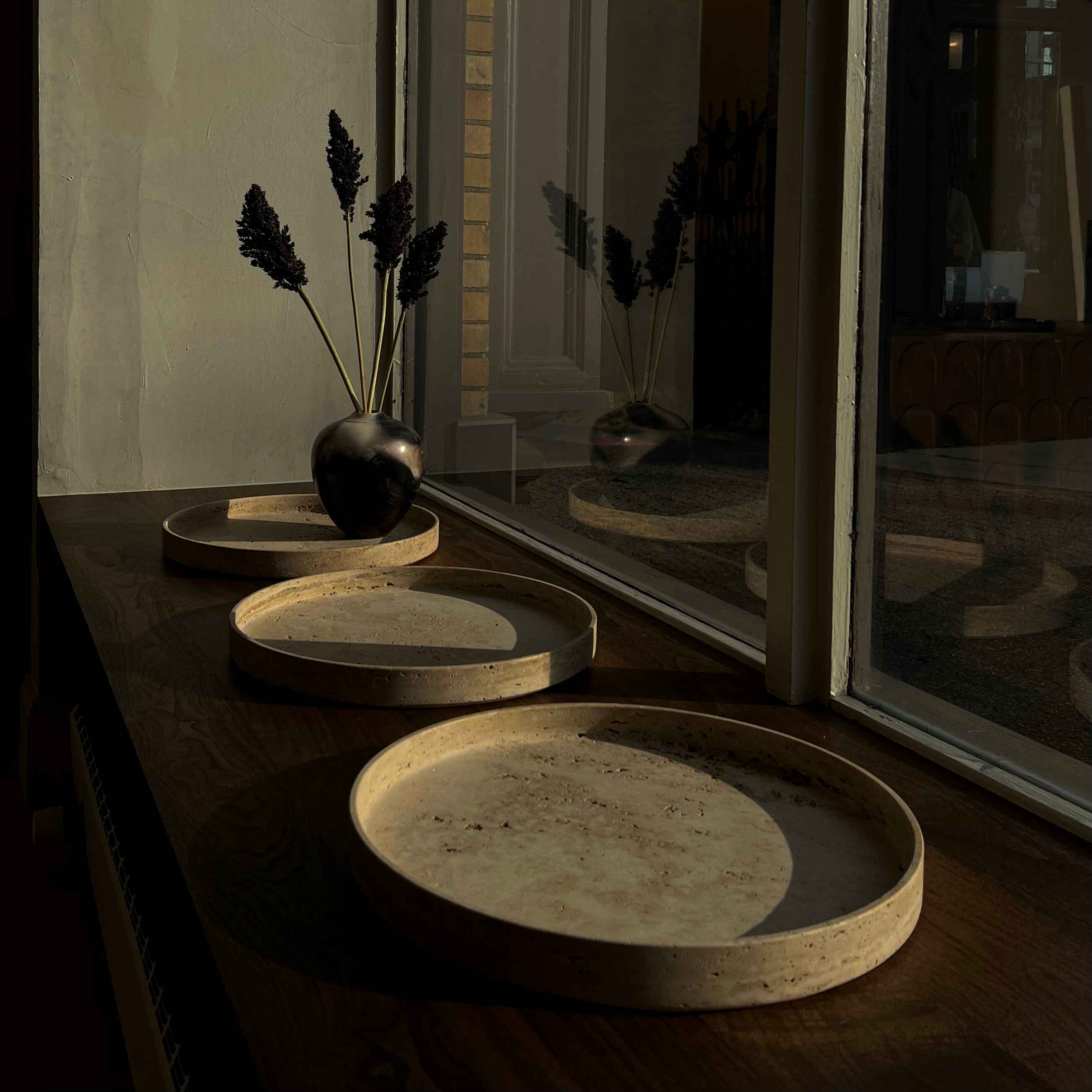 002 ROUND TRAY
Here's what you'll never not need - a gorgeous tray.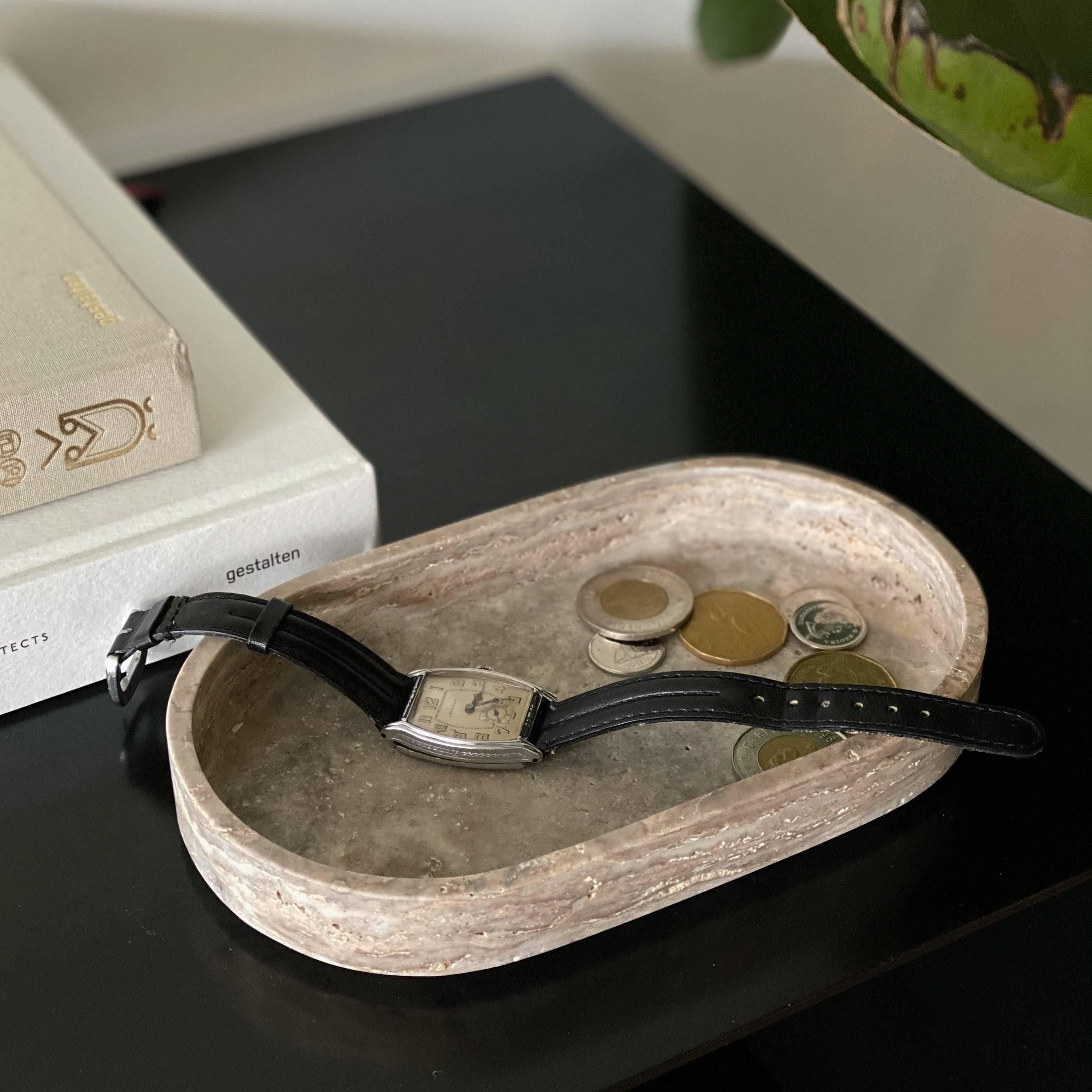 003 ELLIPSE TRAY
So imitated, it's almost crazy but not hard to see why.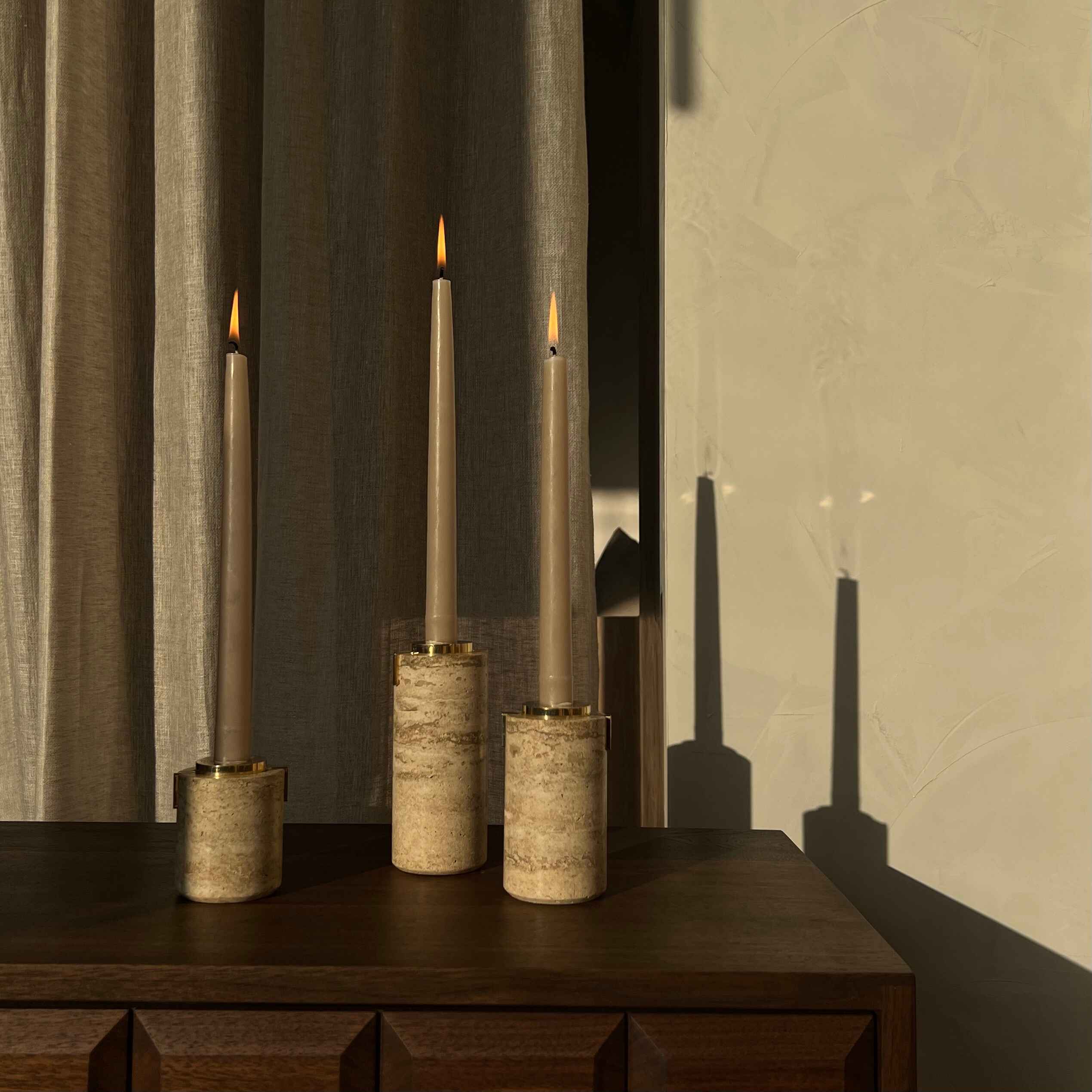 004 PILLAR HOLDER
The minimalist form of the 003 Ellipse Tray showcases the elevated materiality of the stone with details just as elegant; the bottom is trimmed with a faceted edge and finished with an inlaid, branded brass coin for a little extra oomph.