Turn to Pieces for fresh perspective, daring choices in color and shape that always work, and designs built to make any space feel thoroughly modern. Brooklyn-based founders Chris, Jenny and Taisha bring years of experience from glamorous, furniture-adjacent industries to their work on Pieces and it shows across the entire rage of their thematic, ballsy, and on point collections. These are the conversation starters, these are the Pieces.
Channel Bob Ross when getting into your interior design zone and add some hapy little lines to any hallway or bedside that might need them. This plush runner is like a gestural, wavy stroke of fresh air with a little blue sky and a gentle little cloud. It's a whole lot beautiful and a wee bit wonky - because life's like that.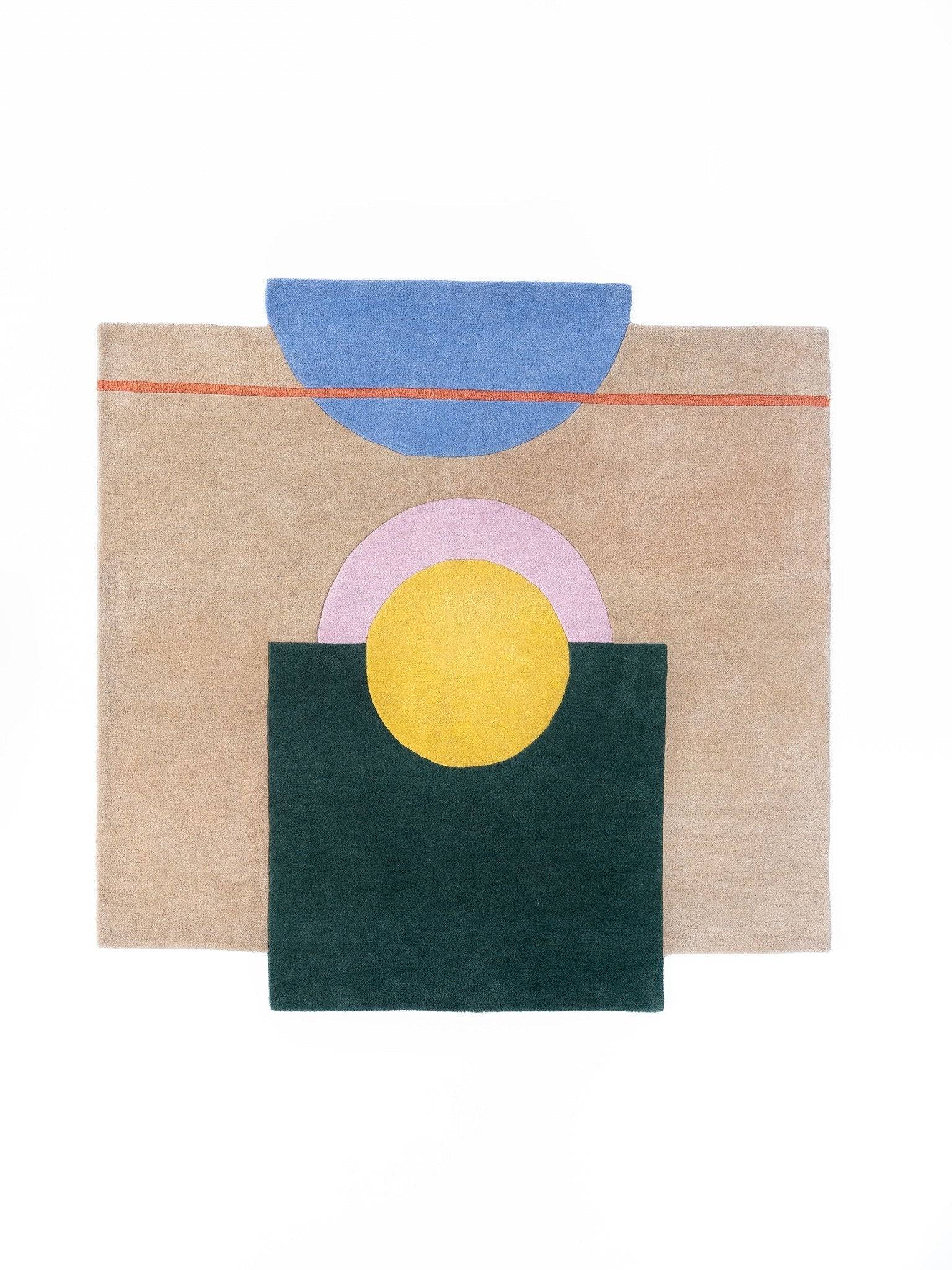 HALF COURT RUG
Inspired by tennis courts.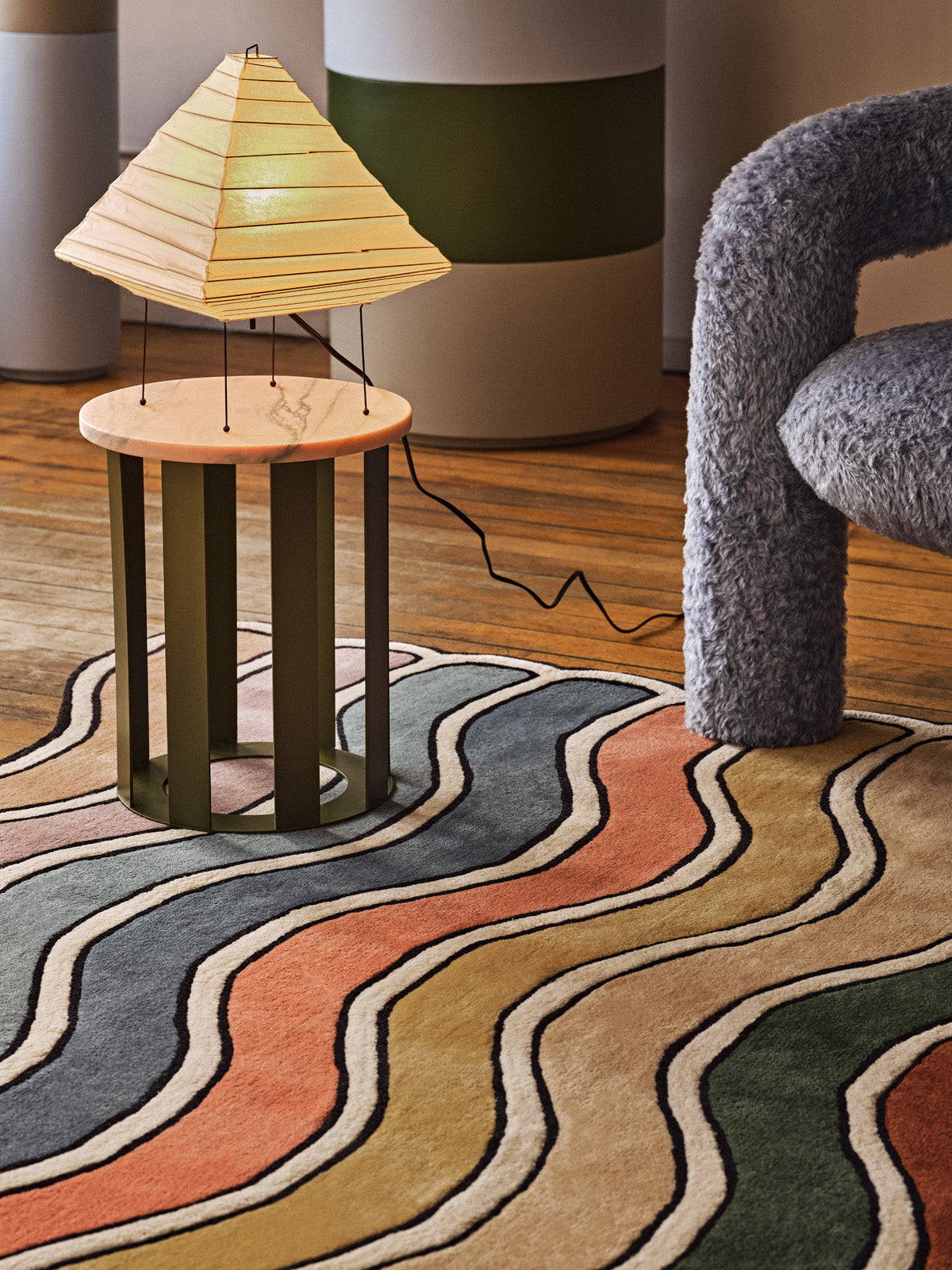 WAVY RUG
Colorful statement.