Full disclosure, we were menswear execs before we started working at home, so please pardon us for knowing a little too much about what makes this apron so cool. Just trust us when we tell you it's not DENIM without the selvedge, and it's on prominent display here - phew. Nothing complements raw, indigo denim as flawlessly as this apron's natural cotton twill ties...except maybe an insane, rare knife that's been sharpened by a guy with a beard downtown, the perfect white tee (by Merz B. Schwanen like Carmy's from The Bear), and some limited edition Red Wing boots. Fire up the grill; you look amazing, sweetie.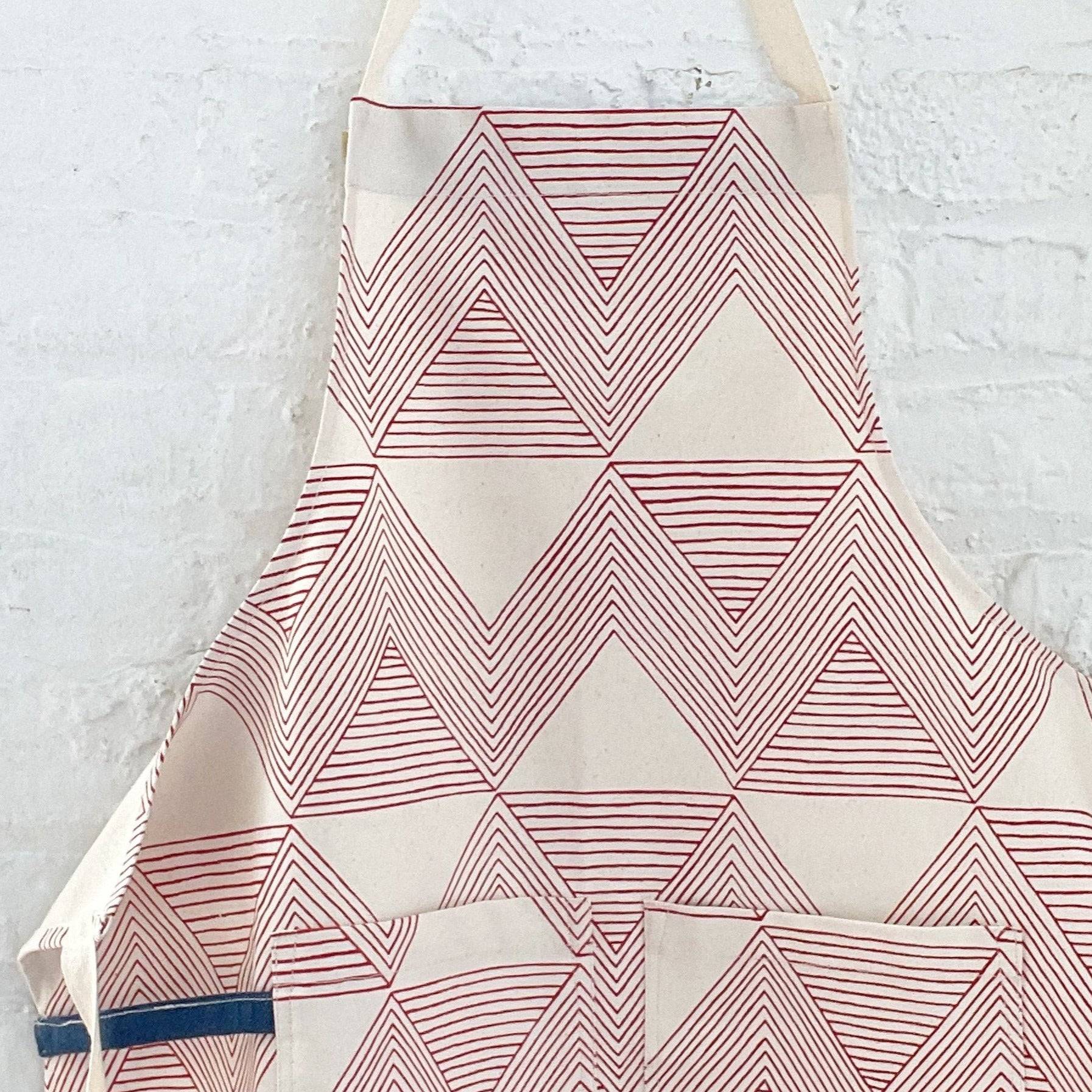 APRON FULL ZIG ZAG PRINT
A beautiful, screen-printed, full length apron that's easily adjustable with natural cotton twill tape neckties. .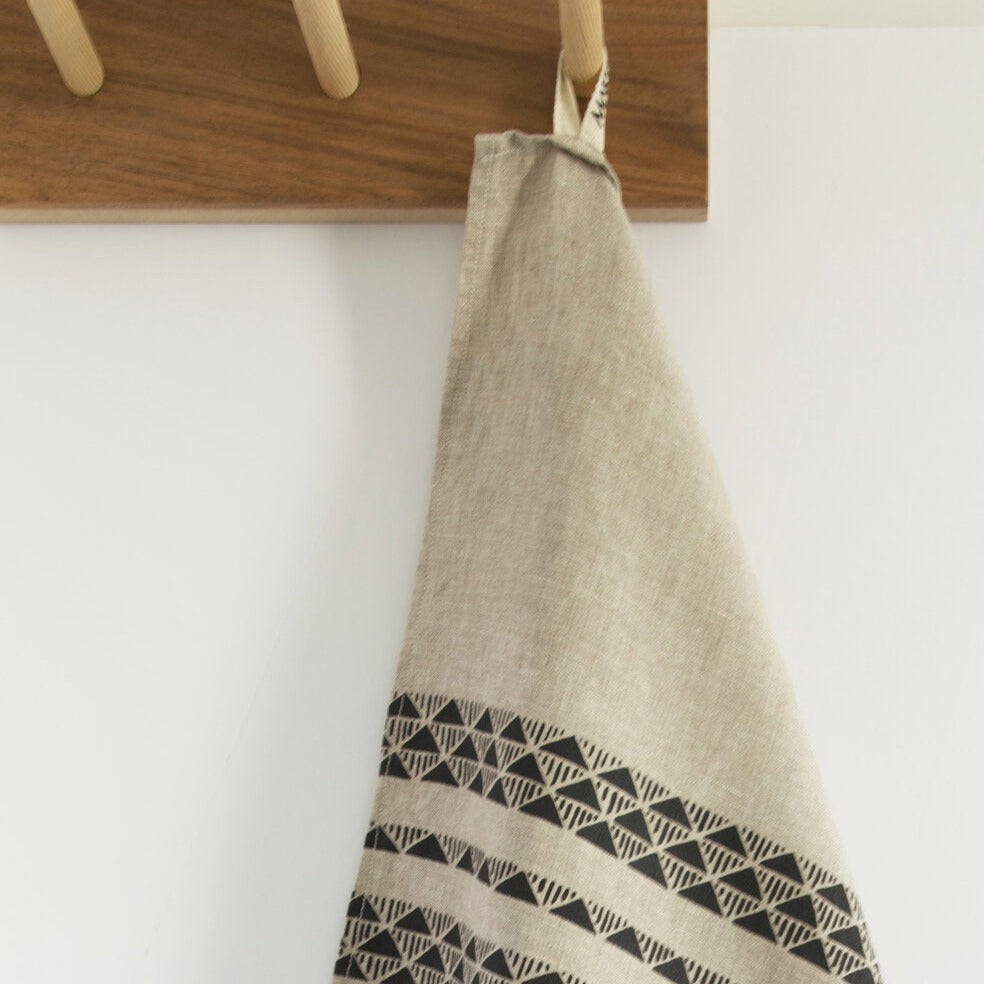 TEA TOWEL ON LINEN
You can never have too many tea towels.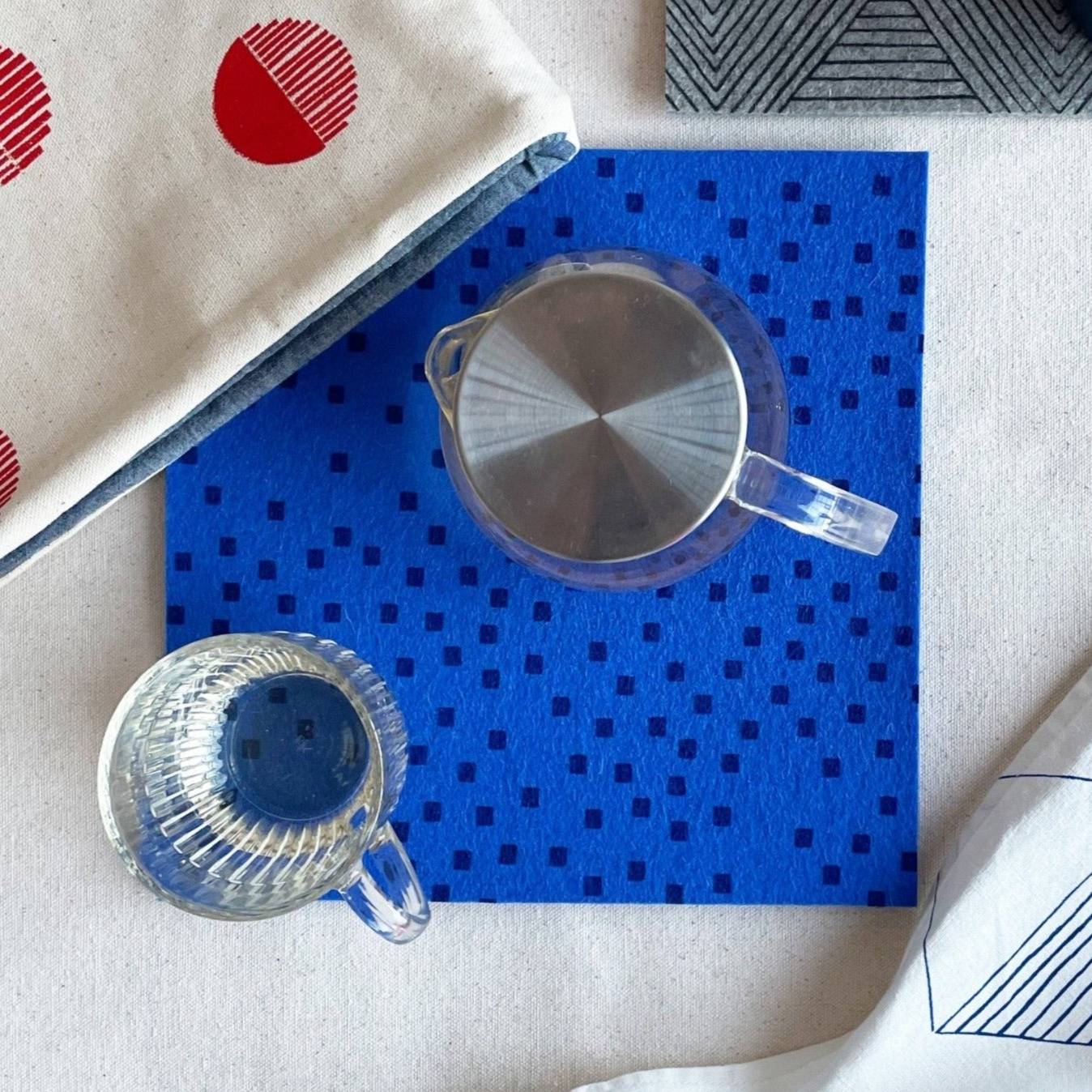 BLAU SNIPPETS TRIVET
Save your surfaces with this printed trivet made of natural pressed wool felt which is hygroscopic, hydrophobic, heat resistant, durable and robust.