Yes, it's pronounced like the French object, and yes it's "wellness décor" a term coined by the founder of this ingenious little muscle helper, Shane Reilly, who began her career in luxury interior design in New York and San Francisco. Looks like a sculpture, functions as a bookend or very elegant doorstop but is really a weight, there to give you mindful moments of exercise wherever, whenever - without the eyesore of little barbells lying around your place. Speaking of sculpture, check out those arms of yours!
Is that you Noguchi? Moore? Brancusi? Any number of contemporary abstract ceramic artists of the day? Nope, that's your very attractive, multi-tasking, decorative reminder to pump some iron today, or gently get the blood flowing in between hardcore work sessions in your home office. Let's get physical.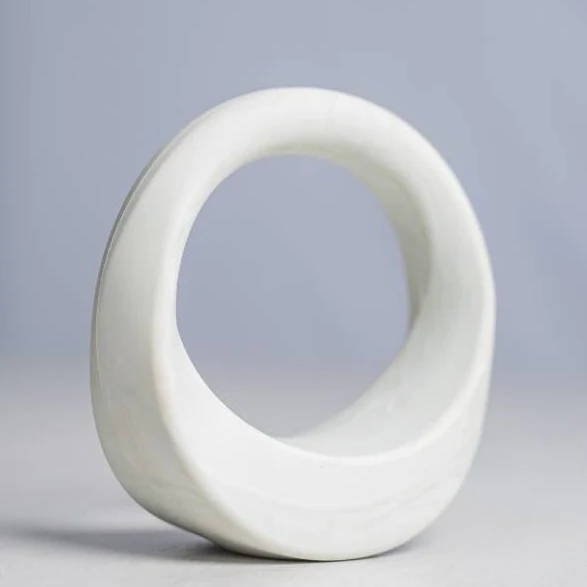 SWIRL 4 LB WEIGHT
No offense to the hardcore gym rats, but sometimes a gentle home workout just hits.