Nontron products are handmade in the tiny village of Nontron in Southwestern France. The Nontron knives are among the oldest French knives (1500?!) known for their exceptional quality and craftsmanship, superior performance, and original design.
If you're a member of the Church of Bread and Butter, honor your god with this baby and spread it to your heart's content. From a company flexing serious history (since 1500!), you'll want a few of these perfect knives in the drawer for all of your holydays.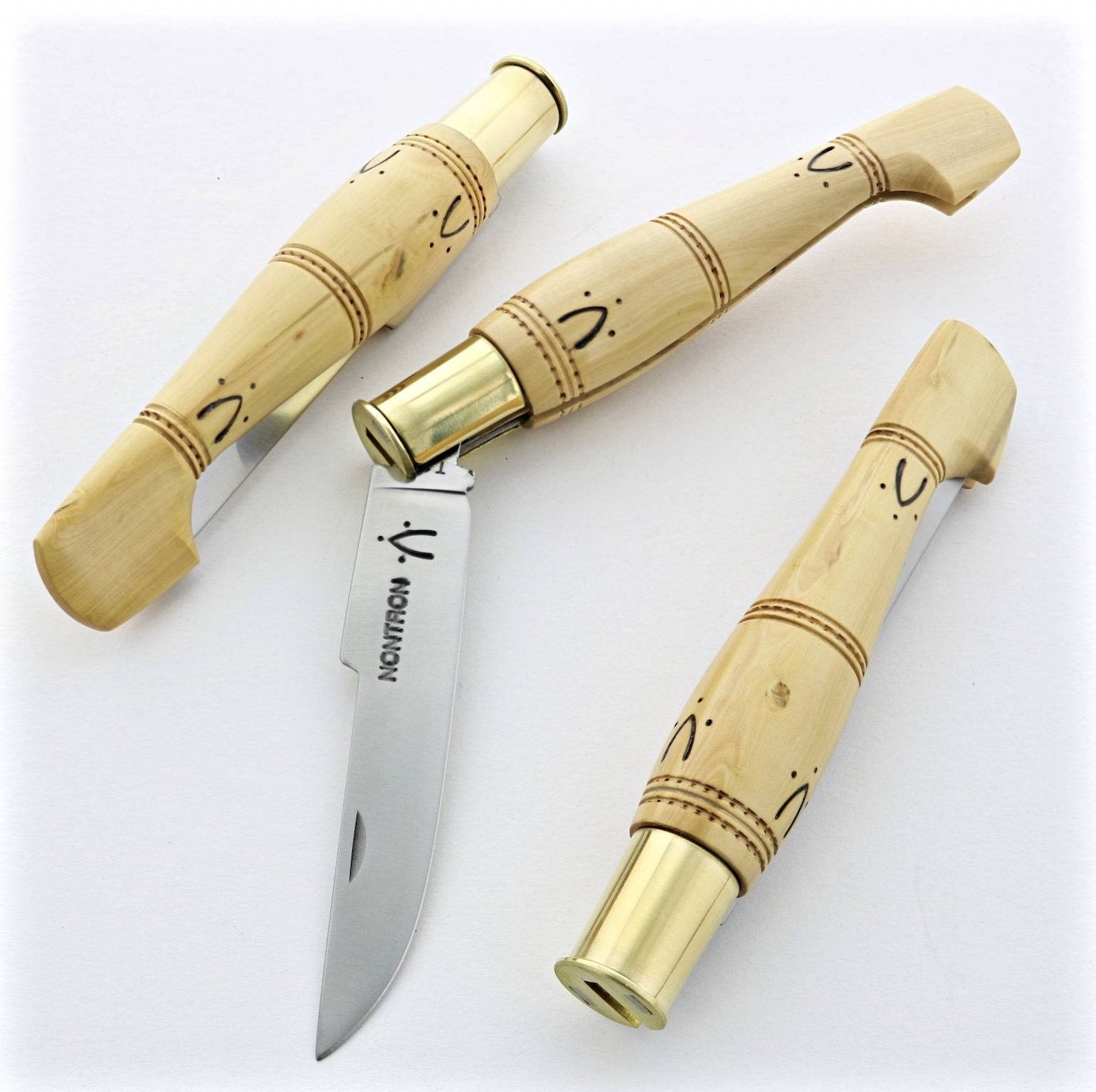 NONTON POCKET KNIFE NO 25
Most experts agree that the Nontron knife is the oldest French folding knife dating back to the 13th century.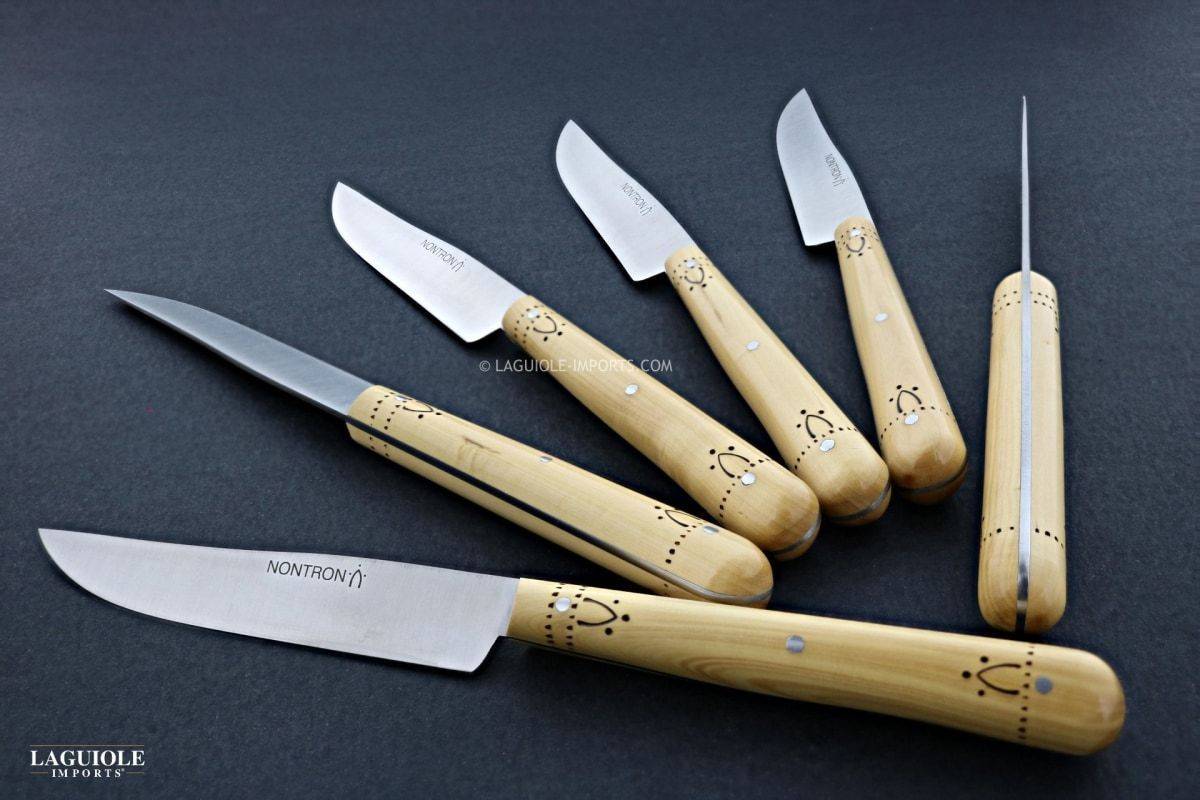 NONTRON STEAK KNIVES WOOD BURNED BOXWOOD HANDLE - SET OF 6
All components of this knife, including its storage box, are 100% Made in France.
NUTCRACKER BOXWOOD HANDLE
Let's get cracking!