From a glass studio (hot shop!) and offices housed in a 100-year-old foundry building in Beacon, New York, boutique designer lighting company Niche lovingly turns out handmade shades in an array of jaw-dropping colors and sophisticated shapes. Add sparkle, artisanal craftsmanship, and elegant shine to your home with jewel-like pendants and more.
Hyper-modern yet somehow sort of antiquey, we're enthralled by the blue, teal, turquoise, lagoon-like color of this glass pendant lamp. Coastal views are primo, but if you can't stare out at the sea this jewel of a lamp makes a mighty fine substitution.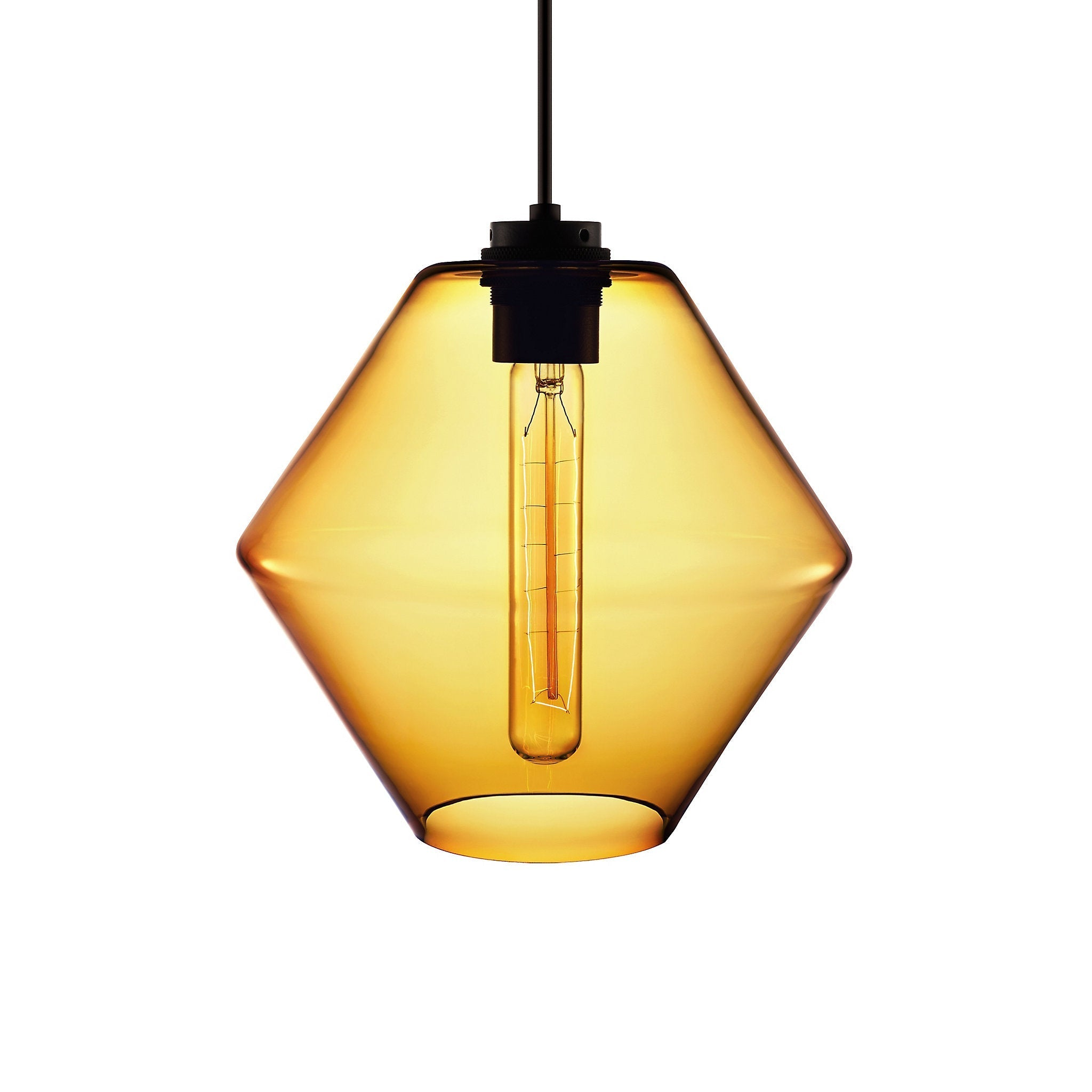 TROVE GLASS
The hexagonal shape and honey-saturated hue of this Amber glass pendant light is sure to impress any guest, and bring warmth and energy to any interior.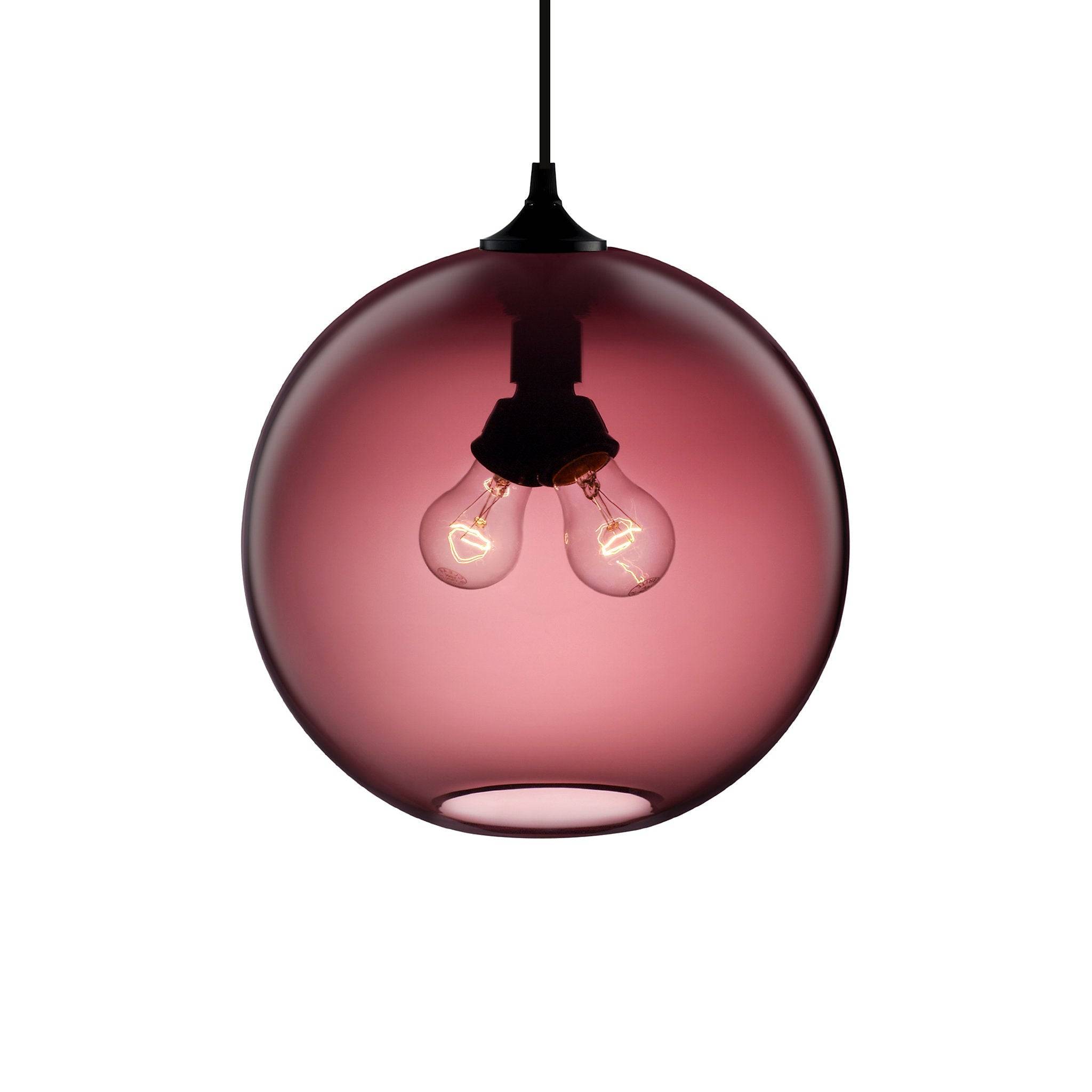 BINARY GLASS-PLUM
Luxurious and warm, the plum color creates an inviting atmosphere for guests to enjoy.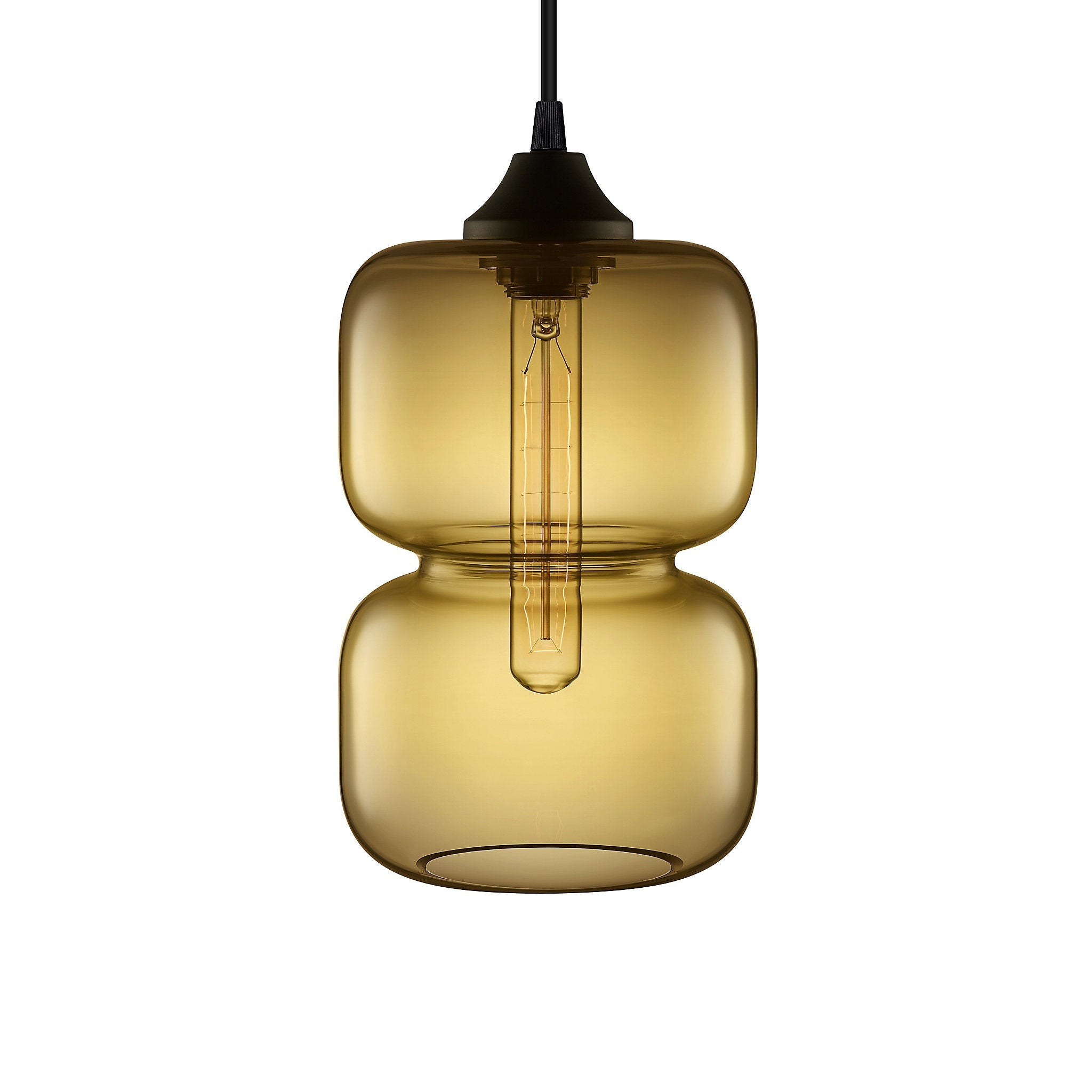 PINCH GLASS- SMOKE
With a lovely, pinched center, this Smoke colored glass pendant fixture casts an earthy and subdued light. The brown undertones and green hues create a notably versatile glass color.