A product we can roll with. A century of textile experience and restless innovation led MY DRAP to fuse the luxurious sophistication of pure natural cotton products with the convenience of the 100% eco-friendly single use concept. These placemats and napkins look like the fanciest stuff, but they're disposable (and biodegradable) should they get soiled, and reusable/ washable up to six times. Fun to use and a game changer for a polished table.
TBH we wouldn't be super mad if we were over at a dude's house, and he whipped out a few paper towels or even some napkins hoarded from a food delivery that he unearthed from a drawer for an impromptu drinks and snacks sesh in the living room. Guys aren't known to be the most detail-oriented when it comes to entertaining. Usually. But let's be clear - the dude that whips out a roll of these black beauties rips one off to throw under your glass on the coffee table casually...this dude is hot stuff, he is style, he is thinking ahead, he is on point like a needle. He's MARRIAGE MATERIAL. Because the mark of a man we love? Is that his mama taught him well.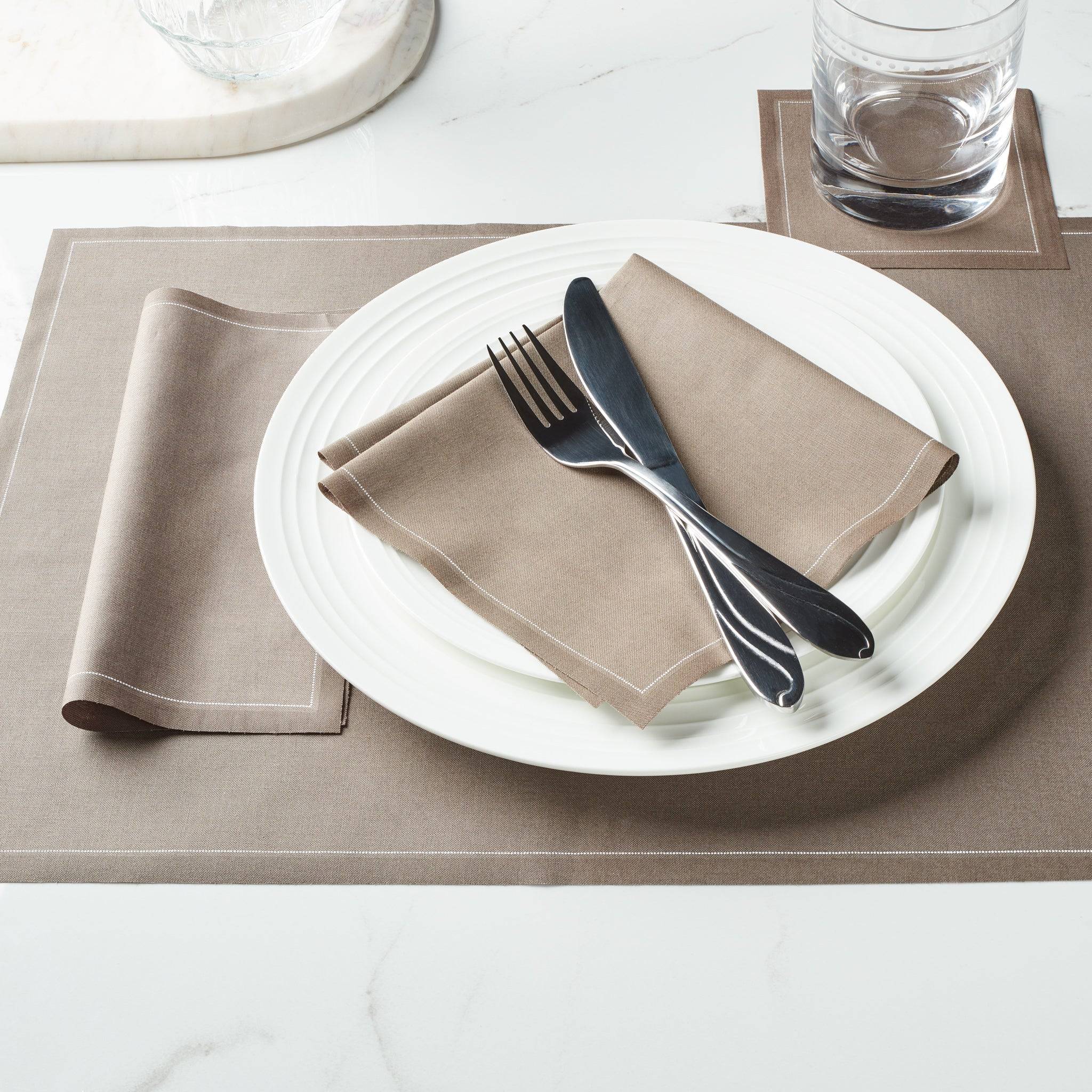 TAUPE COTTON COCKTAIL NAPKINS- 50 UNITS
A refined selection for your next cocktail hour, these cotton napkins in warm taupe color feature a white trim and conveniently tear off the roll.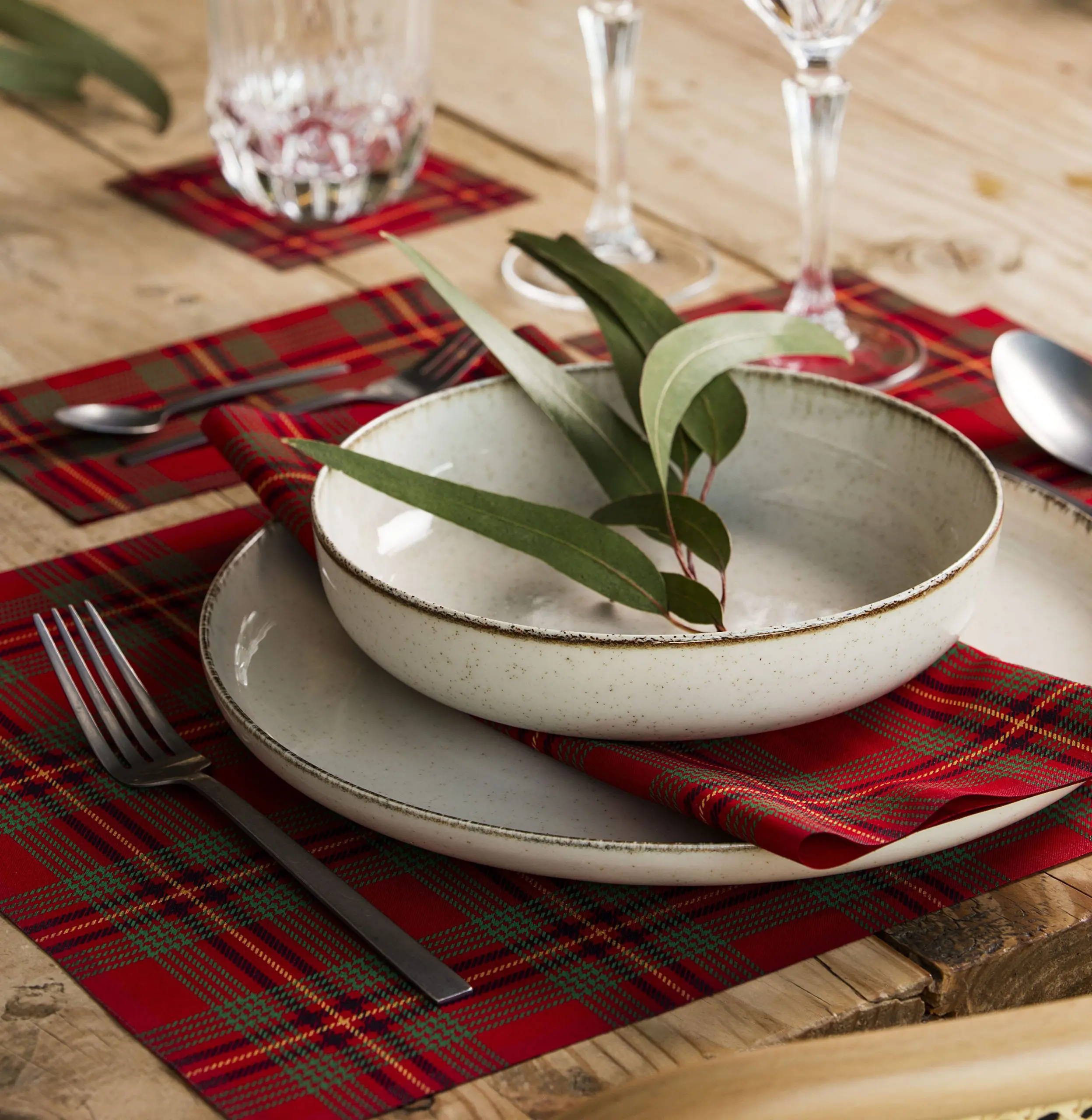 RED TARTAN 2022 COTTON LUNCHEON NAPKINS- 12 UNITS
Bring a touch of drama and traditional flair to your table settings hour with these warm, cotton tartan napkins.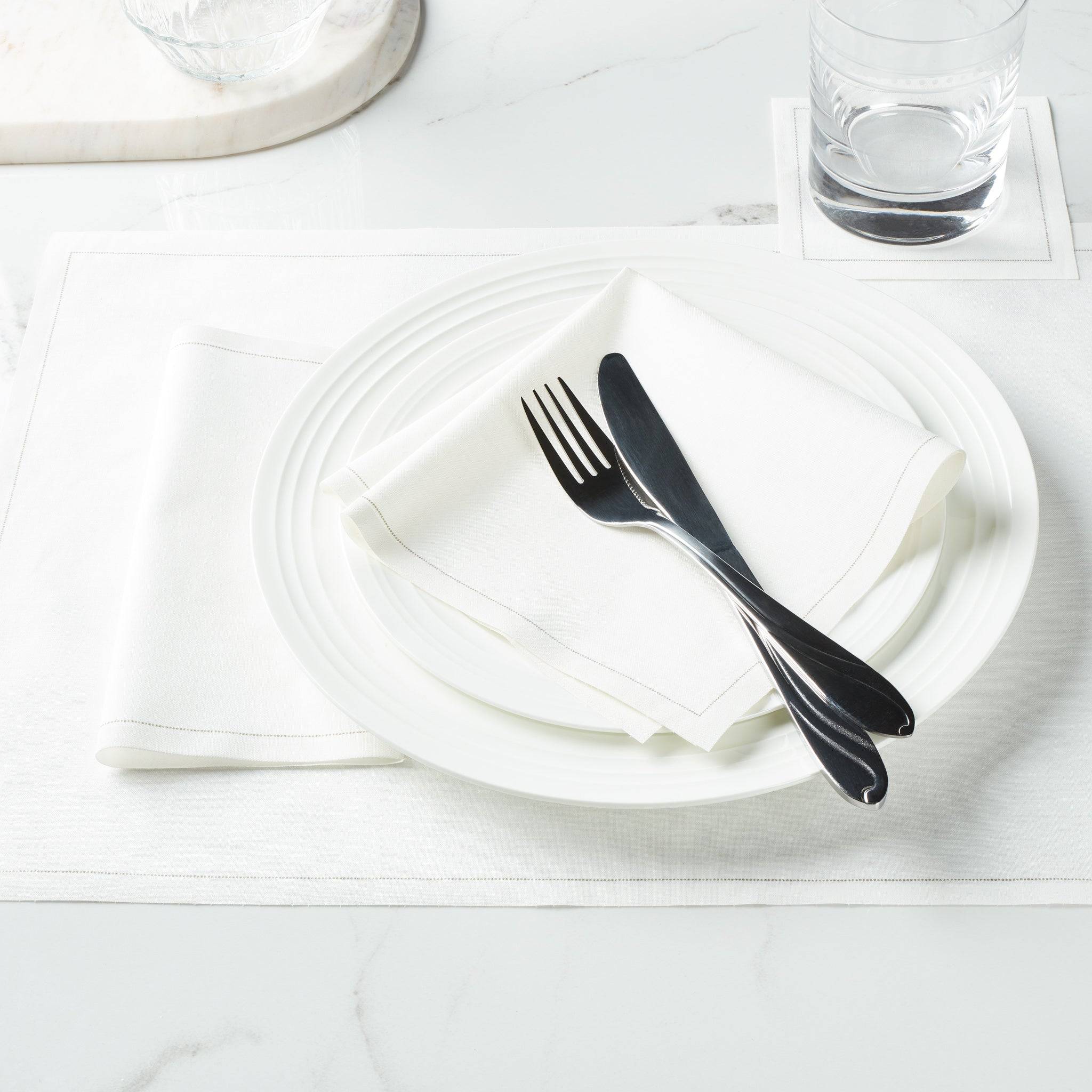 CREAM COTTON PLACEMATS-12 UNITS
My Drap's thoughtful design offers a stitch-free cloth that prevents crumbs from being trapped in seams and that easily absorbs messy liquids or food residue.