Home gardeners rejoice...in choice! Blaine Tiongson's Momma Pots brings planters galore. Top-notch quality, accessible pricing, unique designs, extraordinary colors, a focus on eco-friendly products and packaging, and her magical exclusive partnership with a family-owned, woman-led Chinese manufacturer means terracotta for days, colors that pop, and so many happy homes for all of your plant babies. Let's grow!
Plants have such personalities, don't they? A certain ten-year-old cactus on the radiator that has shown and grown to an aggressively phallic height of 32" comes to mind. A simple cylinder like this suits him perfectly, but he's a picky boy who wants just the right color. Sir, we're sticking your shaft in Bubblegum, lest your masculinity get too toxic.
8.25" CYLCINDER POT WITH WATER SAUCER
Chic planting.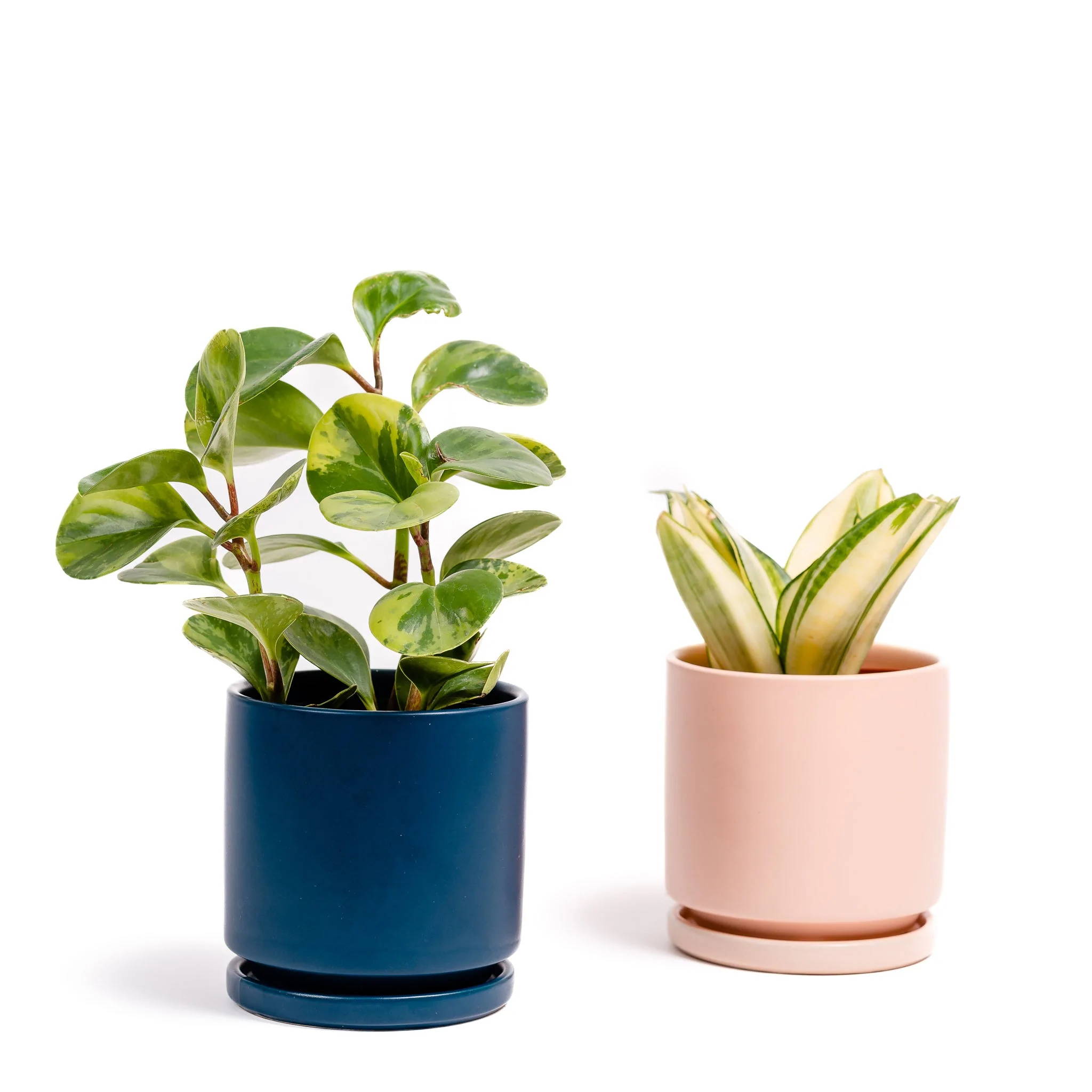 6.25" CYLINDER POT WITH WATER SAUCER
Available in a variety of colors.  
4.5" CYLINDER POT WITH WATER SAUCER
Made from quality porcelain.