What or whoever encouraged Moha execs to write the brand name as MoHA!, we love it. We are enthusiastically here for the right kitchen gadgets and this Swiss company delivers. Who doesn't need a helping hand? Since 1985 MoHA! has been enhancing the art of food prep with products that are thoughtfully made, do their many jobs well, and look great doing them.
Super annoying: the stuff that doesn't quite fit in drawers, or contributes to messy drawers by being weird-shaped with a propensity to catch onto other things like serving spoons that are just trying to mind their business. Enter the foldable potato masher -- not just for mashed potatoes (though you should be making those as often as possible) but also for pulverizing ground meats as they cook. A thankless, exhausting, muscle-hurting task if there ever was one. Use this instead of your spatula and make easy work of it, then fold her flat for neat storage. Thank heavens for good gadgets.
RICE SPOON WITH SILICON EDGES
The best utensil for the best carb.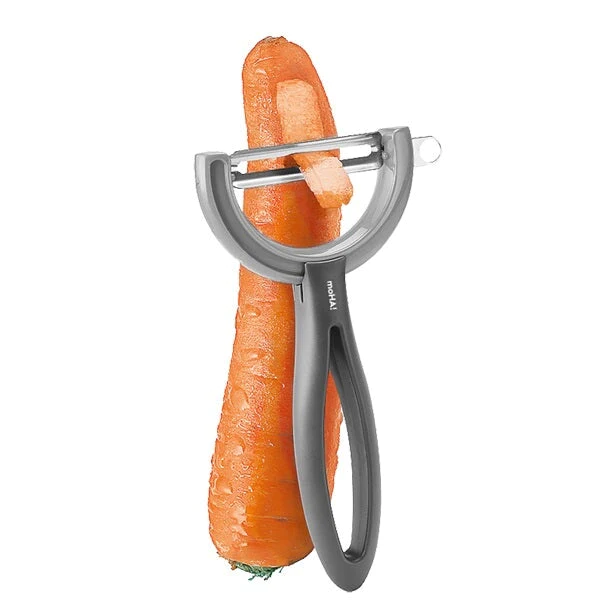 ROTATING VEGETABLE PEELER
Easy peasy peeling.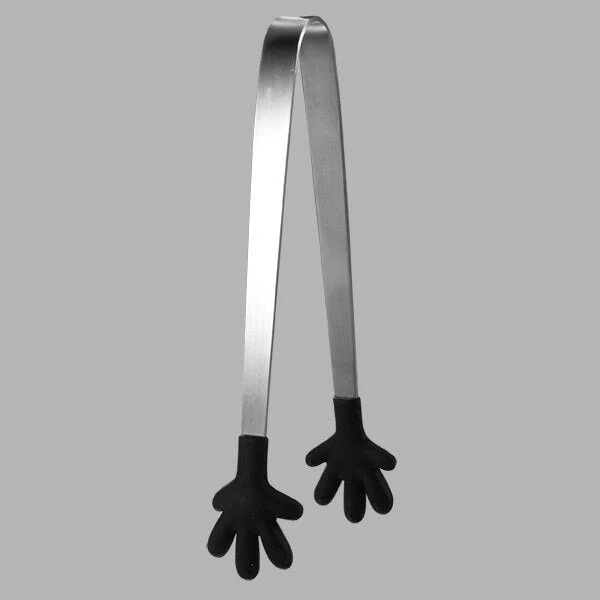 MANI MULTIFUNCTIONAL TONGS
A helping hand.