Presented by a team of creatives from Guadalajara Mexico, Mexa is a design brand specializing in exquisite handmade furniture. Guided by an ethos of joy, their products are created to offer utmost quality and a contemporary take on traditional Mexican design. What started with a single, simple yet intricately woven chair has expanded into a range of indoor and outdoor items that provide a perfect blend of casual and artful.

Take a look at the clean lines of this standout chair, available in a range of colors, and the best part? Looped, chunky, forever-cool paracord making up the back and seat for a little give and lots of support. Black on black keeps things sleek, just like your spandex outfit for rock climbing. You know the one.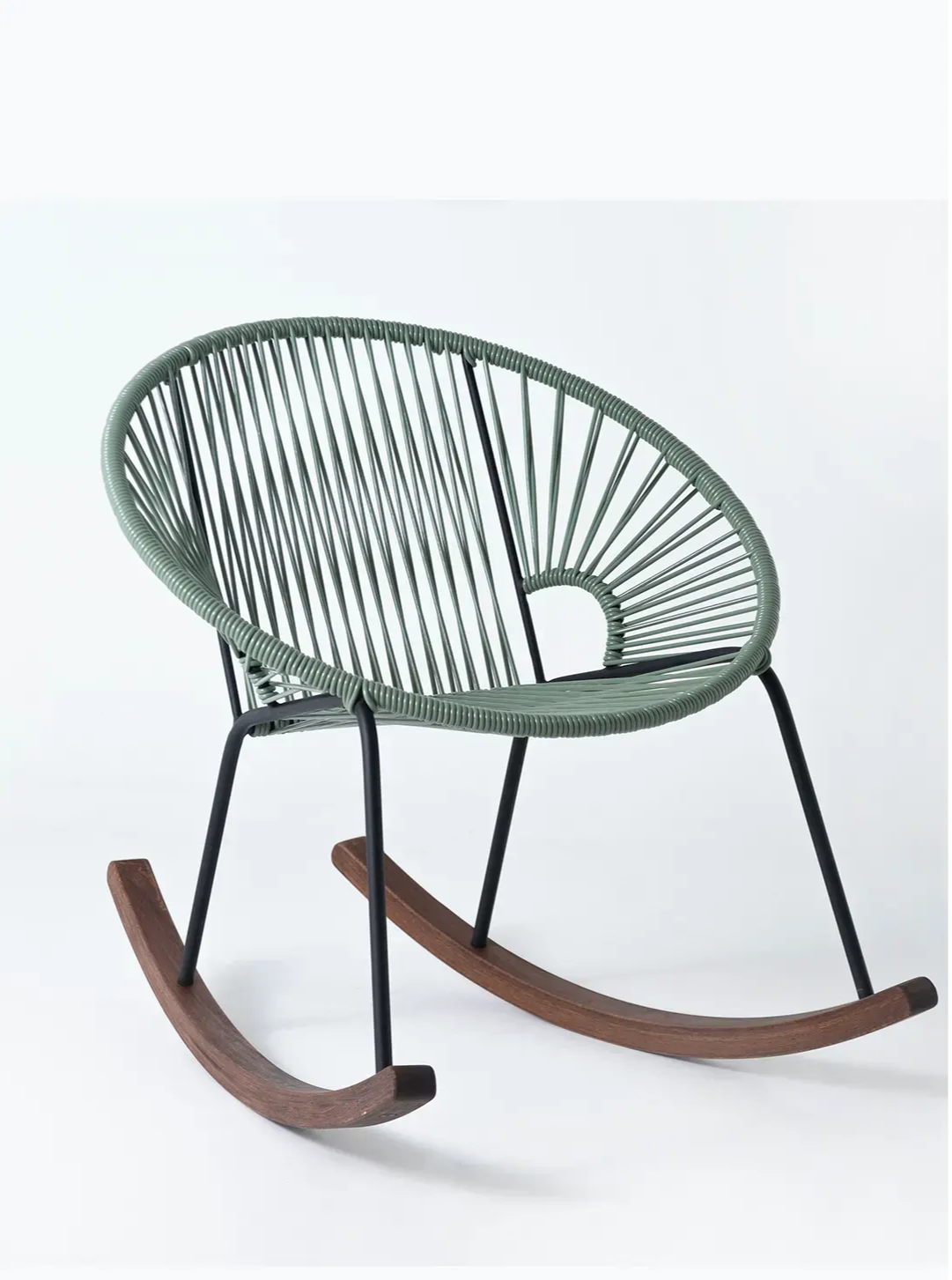 IXTAPA ROCKING CHAIR
Each one of the pieces of this collection is carefully constructed to last, with special regard for dimensions and materials that fit todays way of living, while preserving the casual and vital feel of the originals, making them just right for modern life.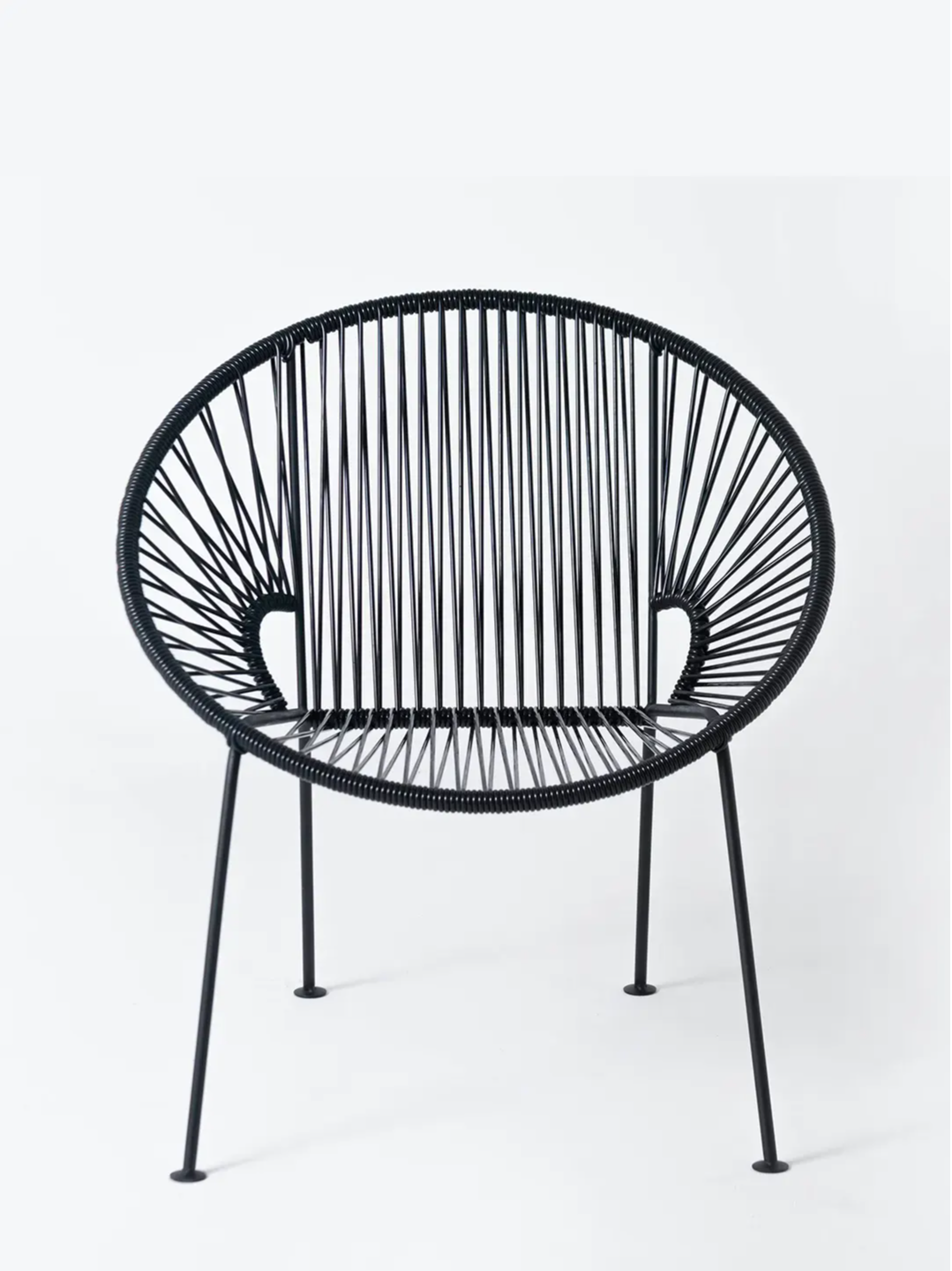 IXTAPA LOUNGE CHAIR
Take a seat.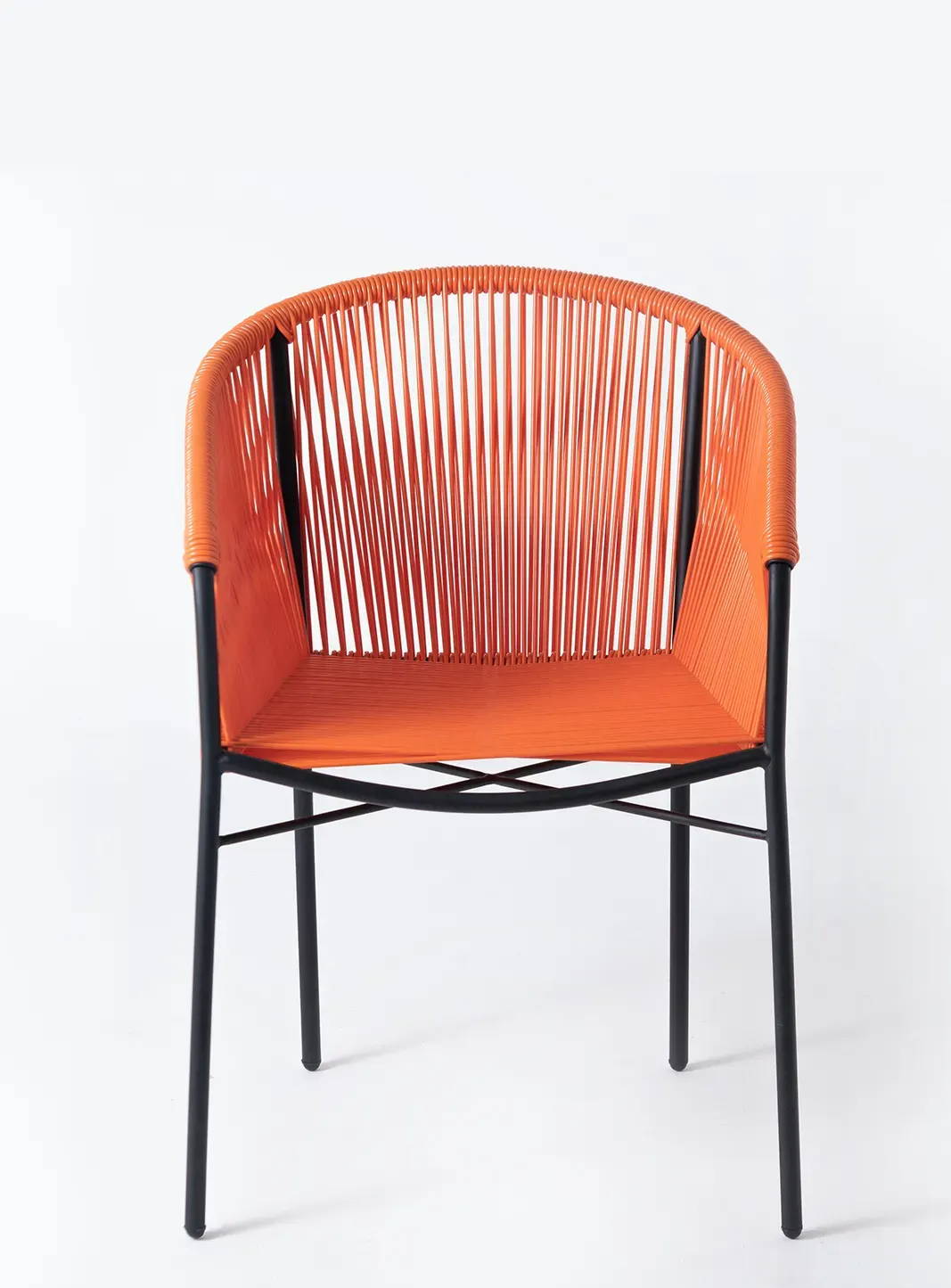 ANAIS DINING CHAIR
Available in various colors.