Mepra was created in 1947, but the story of the brand's Prandelli family starts many years earlier. In 1901, brothers Bortolo, Francesco, and Giovanbattista created their first business Prandelli, in the Lumezzane Valley by the banks of River Gobbia, using the water's kinetic energy to operate machinery. While it made bullets for the Italian Army for WWI, the company remains family owned and is still firing shots with fine flatware and cookware, utilized by many of the world's finest dining establishments and everyday people with exceedingly good taste. Bang bang!

You know when you're trying to get baby to eat, and you make choo choo train sounds? You're gonna need to go with the low, guttural growl of a sleek Italian sports car when you're using this set. Call it the Ferrari of flatware; it's a collaboration between Mepra and legendary design house Pininfarina (responsible for alllll the cars of your dreams - the Daytona and, the Testarossa, the Alpha Romeo Spider to name just a few). For lovers of Italian beauty and luxury. Pure lines and clean, essential geometries create the perfect balance of function and style.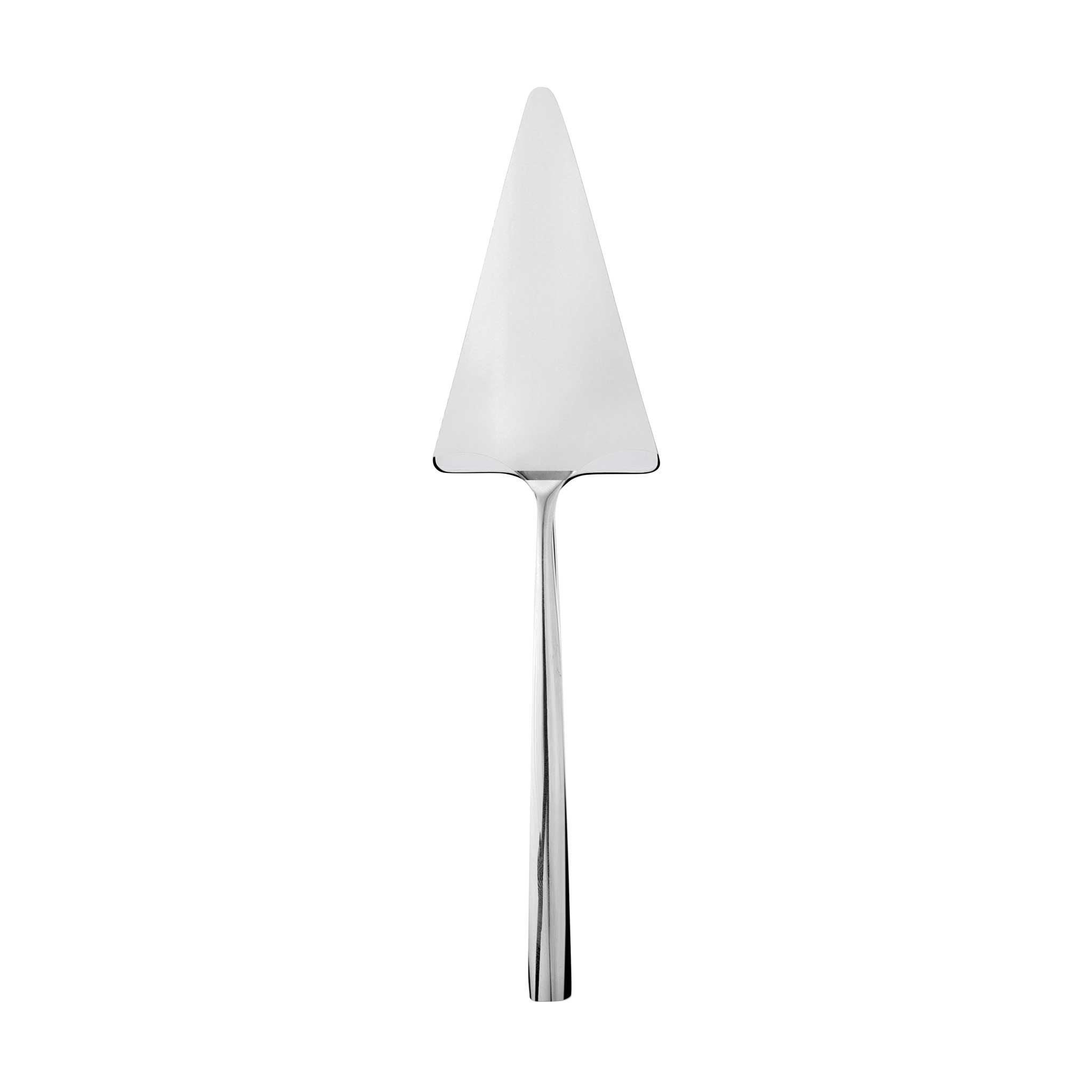 ATENA CAKE SERVER
Made of the highest quality 18/10 stainless steel and 4 mm thick, this durable, ergonomic accessory is ready to serve.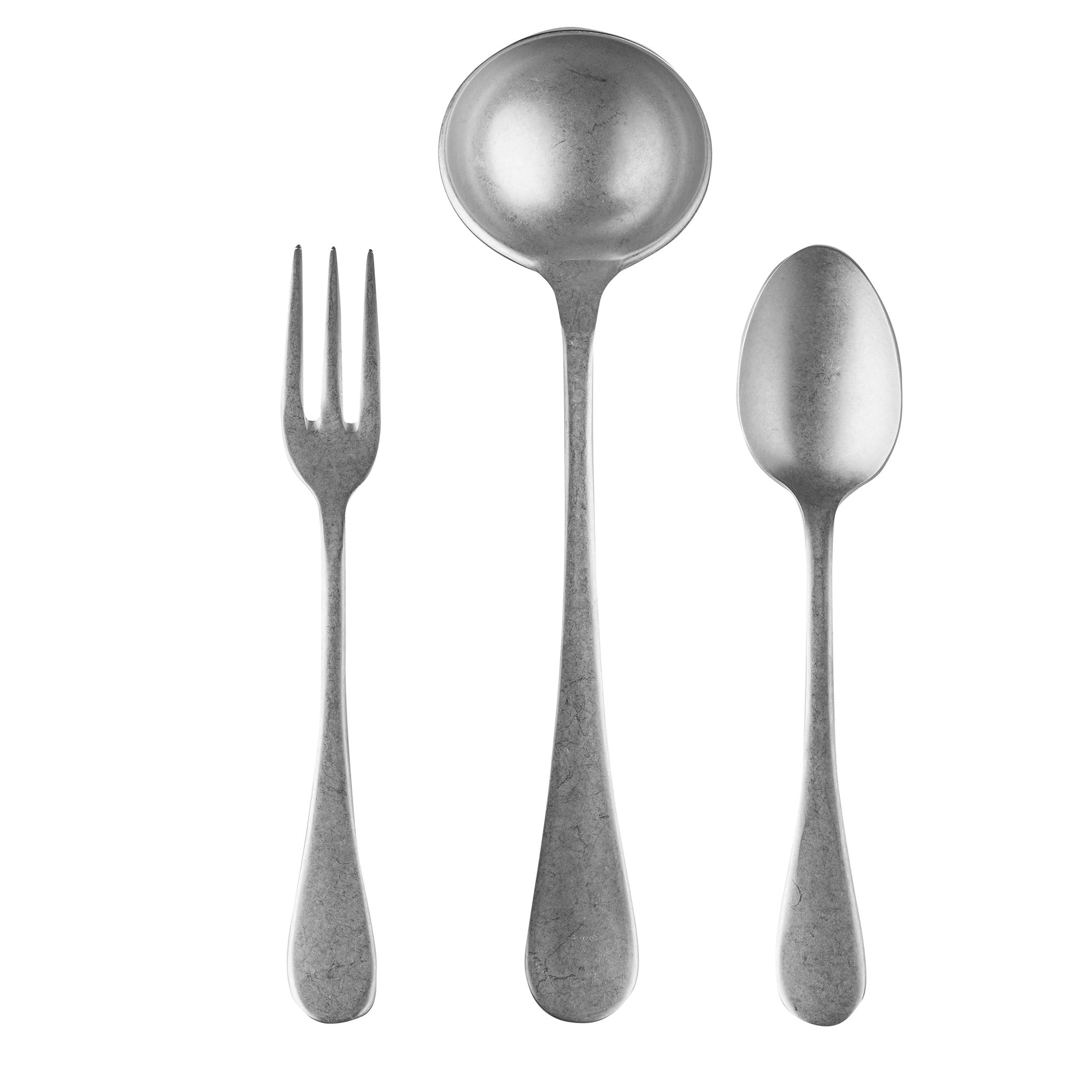 VINTAGE SERVING- 3 PIECE SET
Classic with a healthy dollop of modern.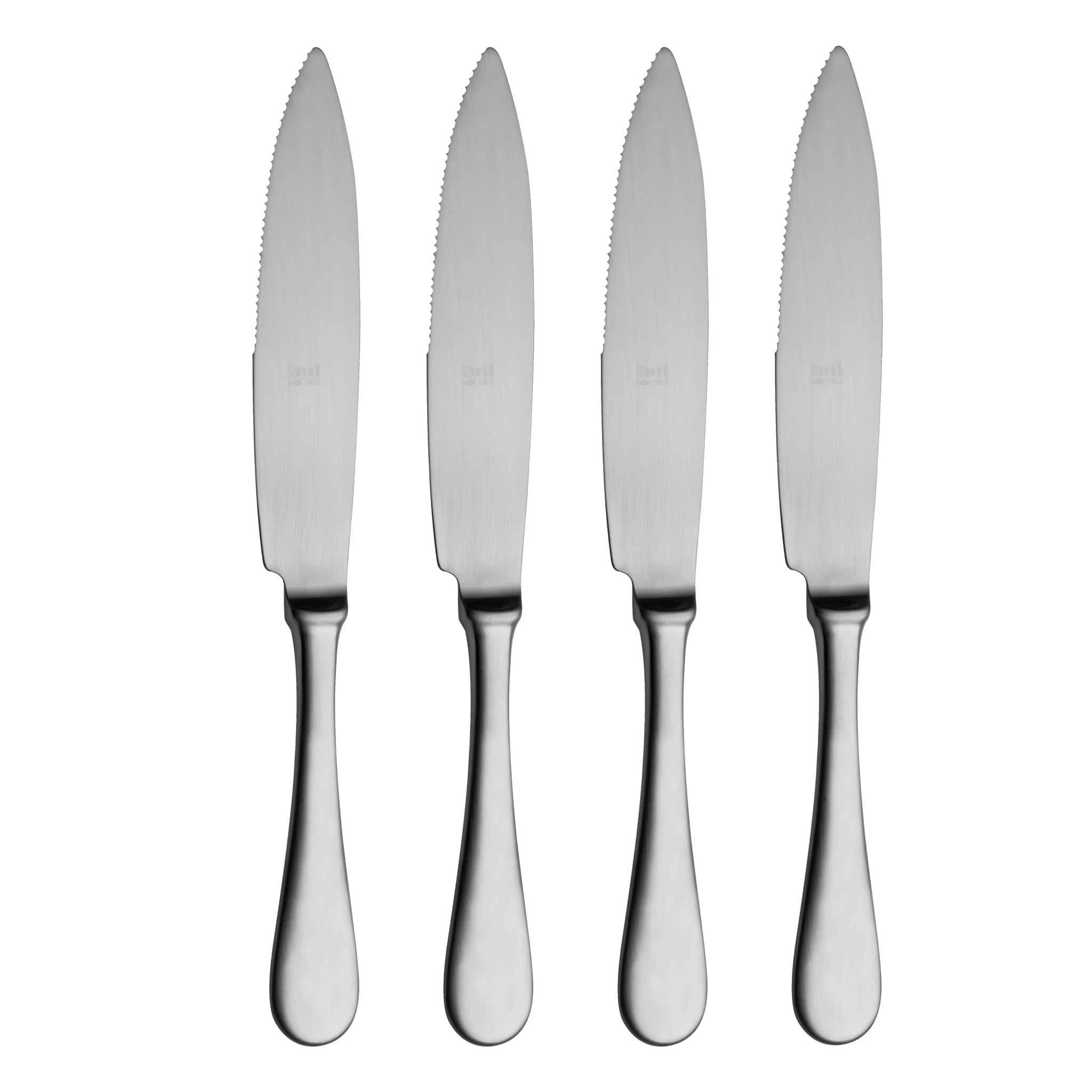 AMERICAN STEAK KNIVES-SET OF 4
100% stainless steel is ready to slice effortlessly through your favorite cut, with no wooden or plastic handle to break down over time.