What started with custom municipal skate park build outs morphed into one of our favorite brands, Loll Designs. Based in Duluth, MN, it turns out incredibly durable, all-weather, outdoor furniture and accessories made with HDPE (high density polyethylene), made partially from recycled plastics like milk jug containers and shampoo bottles, here in the USA. Taking their role in the circular economy seriously, Loll has prioritized sustainability while never sacrificing exceptional good looks.
We love a modern homage to an underappreciated stunner. Forget the Adirondack chair you think you know, please meet a remix of the OG - The Westport, originally concieved in 1903 in upstate New York. IYKYK. Simpler, cooler, streamlined. Here in recycled plastic, complete with hidden, embedded bottle opener for your tipsy, lake-gazing pleasure.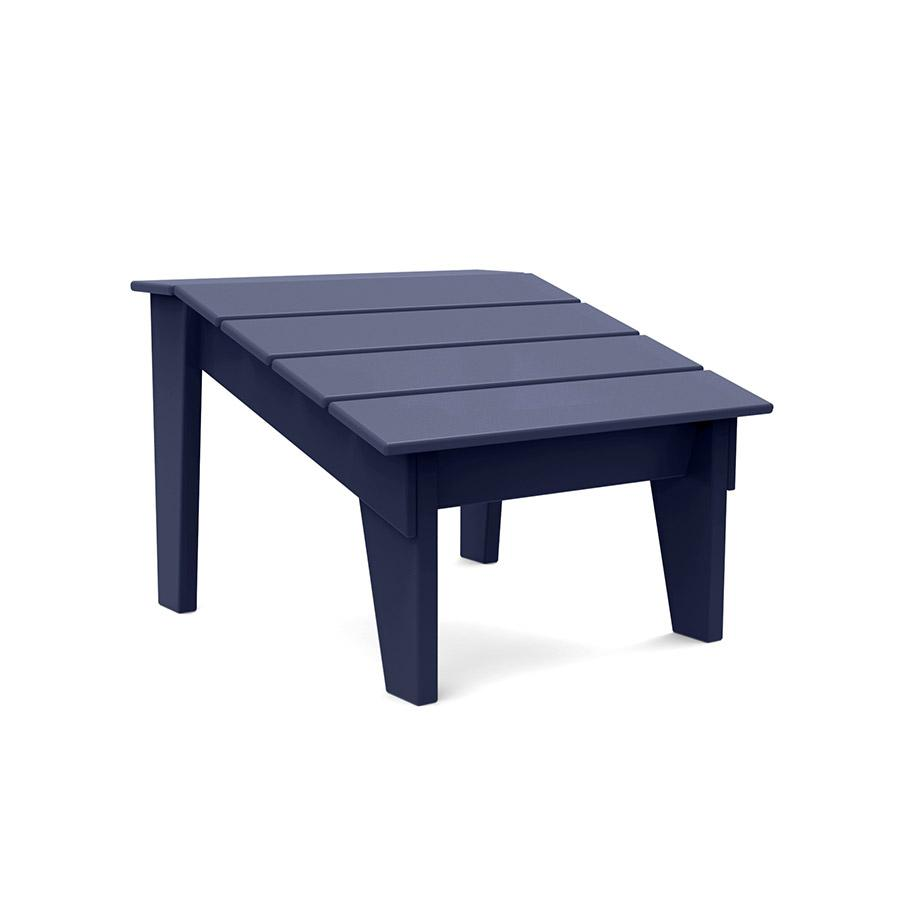 DECK CHAIR OTTOMAN
Raises both your feet and your level of comfort to new heights.

SATELLITE COCKTAIL TABLE
Perfect for outdoor entertaining.
ALFRESCO BENCH-58"
This modern picnic bench seats up to four,