Since 1984, the Japanese brand Lemnos has been perfecting the art, mechanics, and aesthetic of the clock. The brand would like to "enrich the space that you are in, sometimes like a graceful flower or sometimes like a shiny gem," which is pretty much the best sales pitch we've ever heard, and makes perfect sense when taking in their impressive, stunning range of options for timekeeping at home. Working with a roster of award-winning designers, Lemnos offers clocks for every room that you'll want to check again and again.

Ah, the enchanting cuckoo clock. Maybe your aunt had a souvenir from Germany, chalet-style number with pinecone pendulum weights in her great room, or maybe you grew up with the As Seen On TV Singing Bird Clock (don't knock it) in your den. Being with a clock that whistles, bleats, chimes, or chirps on the hour is like the lazy man's meditation or awareness practice on autopilot. Live with one and see: heeeere's birdie, interrupting your regularly scheduled programming - lying awake in thought, washing the dishes, waiting, cleaning, scrolling - kicking you right into the present to say, "hi, it's time."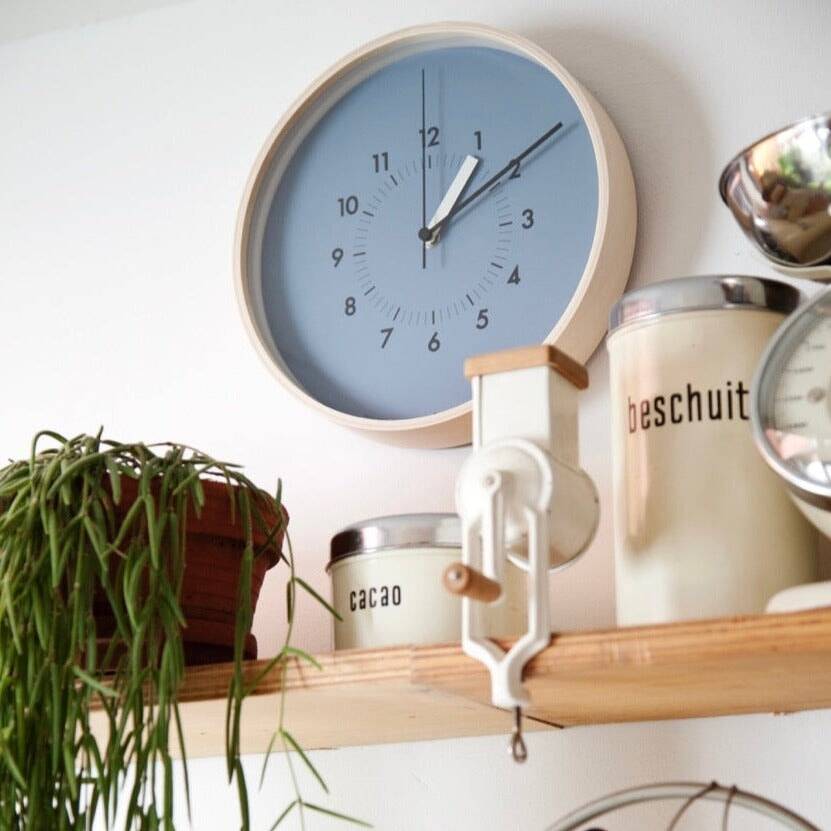 SOSO CLOCK
SOSO features a clean design, bringing the numbers on the clock face closer to the center, leaving a bold margin around the outside.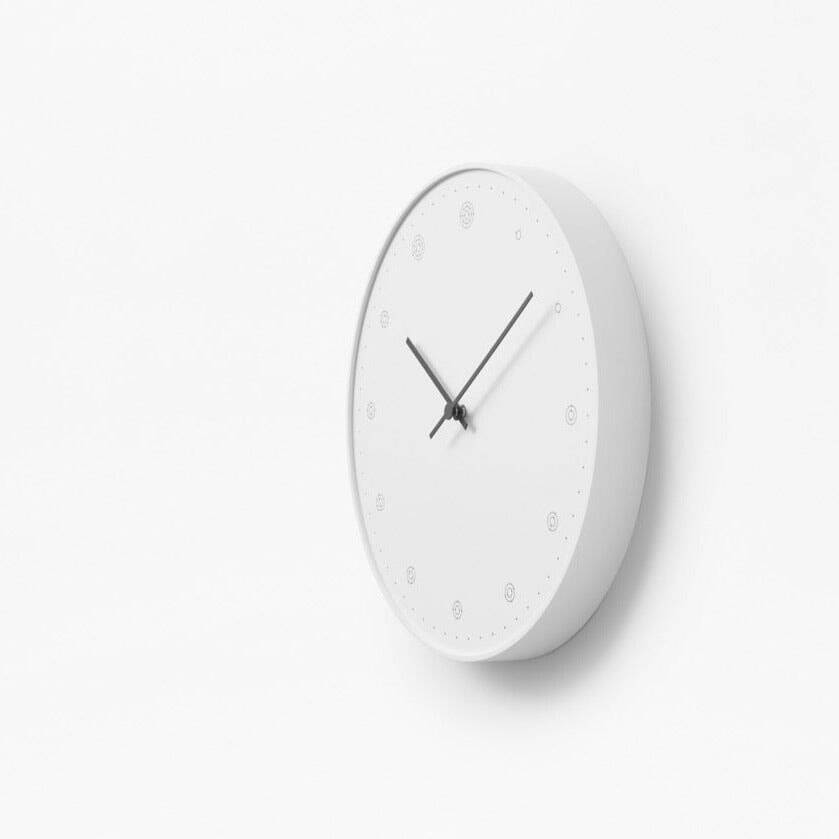 MOLECULE CLOCK
Inspired by the electron configuration of an atom, the number of electrons is used to convey the time.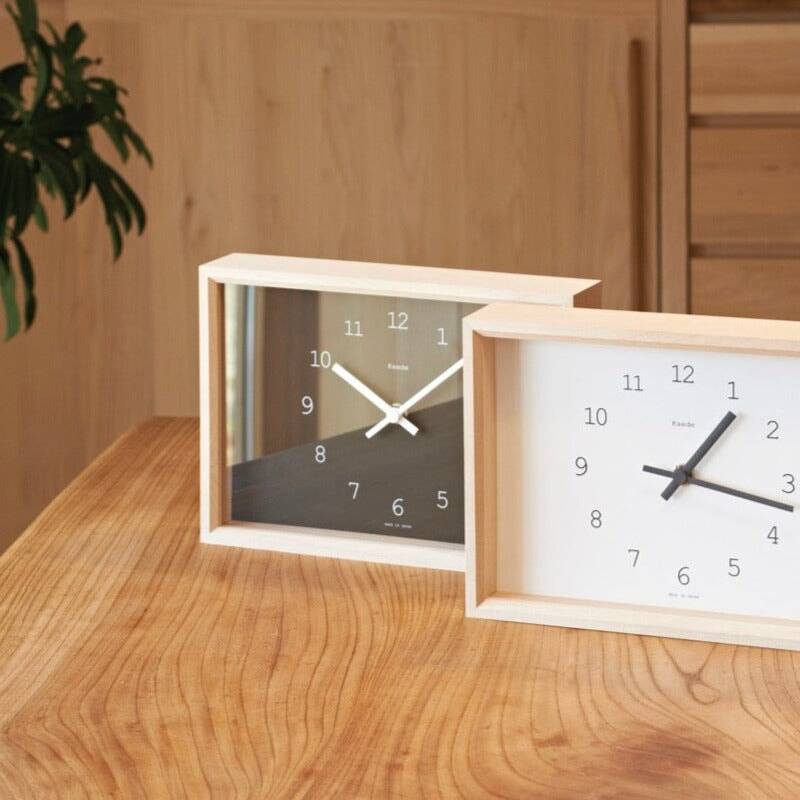 KAEDE CLOCK
Surprising and unique, Kaede looks lovely on the table, mantel or shelf. Designed with with the twelve numbers arranged in a circle within the rectangular clock frame, the form does a beautiful job of showing off the space of the clock face.