Leah Singh works directly with artisans across India to create textiles that mix traditional Indian craft techniques with unexpected color combinations and modern, geometric forms. Her eclectic upbringing—from a rearing in India to an Industrial Design education in New York—results in an aesthetic that is clean, joyful, and entirely unique.
Yin and Yang, moon vibes, glass half empty or half full, circle magic -- this pillow is giving us everything and managing to do it in the most grown up and sophisticated way. Choose one or two, it's perfectly neutral and also quite a statement. See? Everything.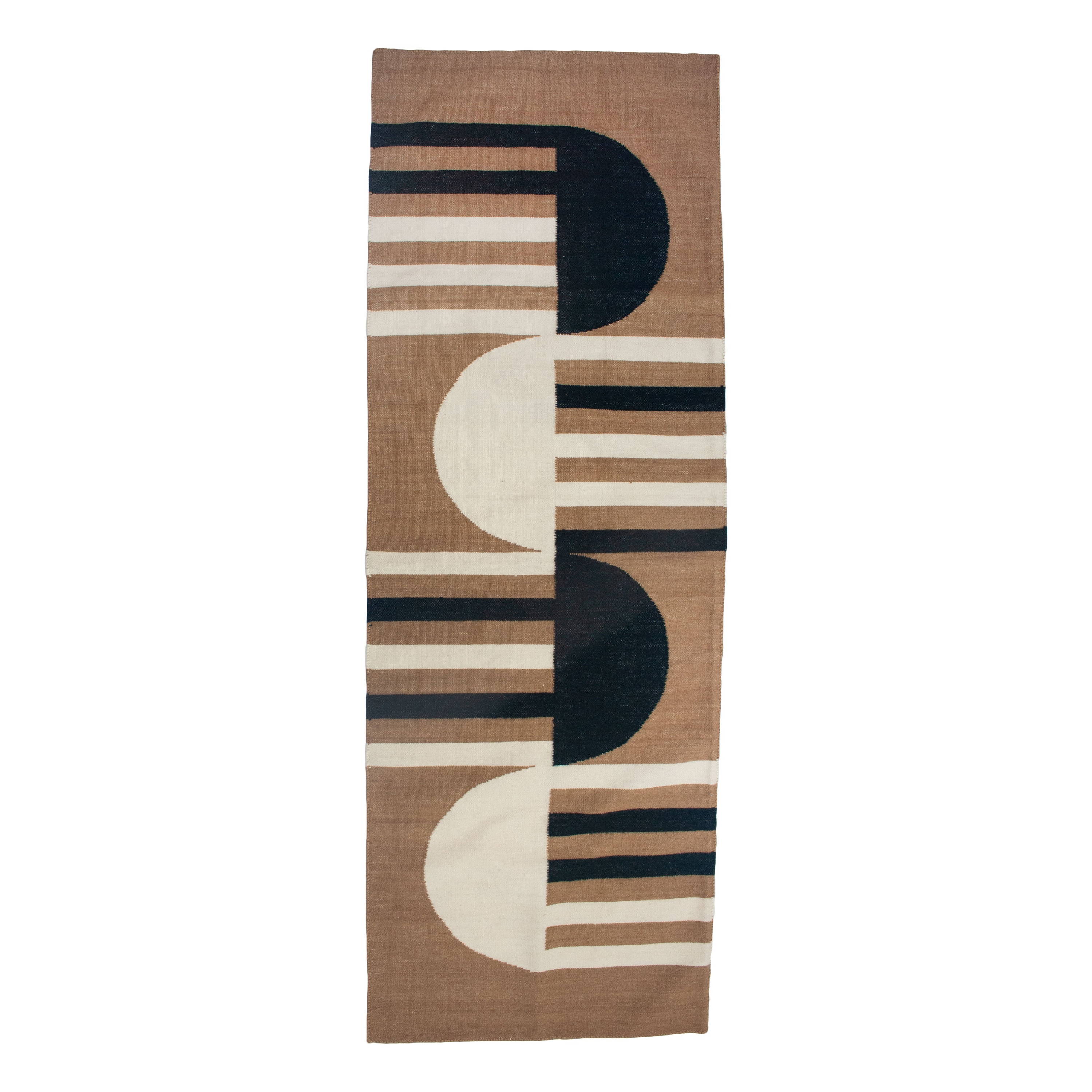 LUNA MOD RUG
This geometric area rug has been ethically hand woven.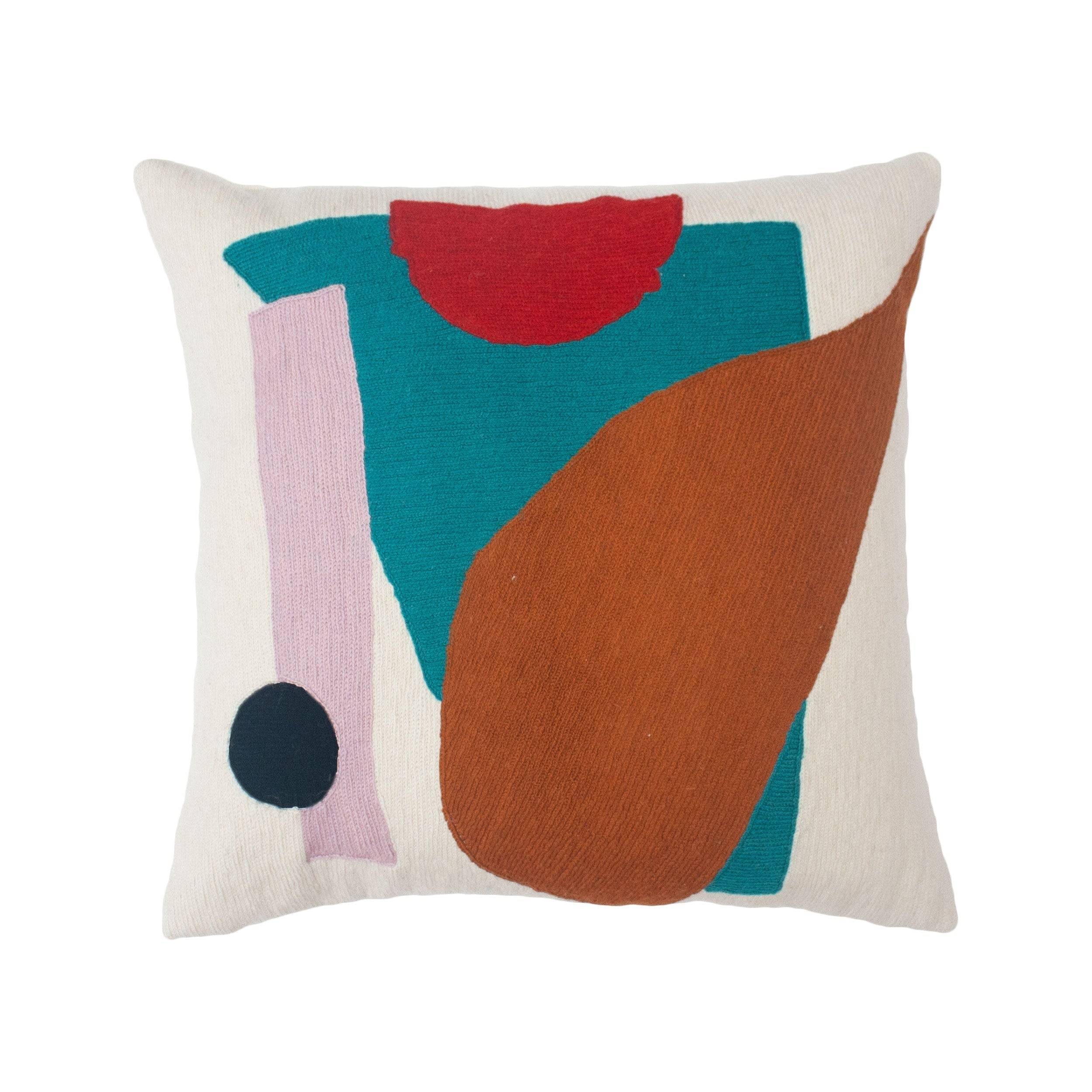 BLAH BLAH SHAPE PILLOW
Artisans in Kashmir, India, use a traditional embroidery technique which is native to this region.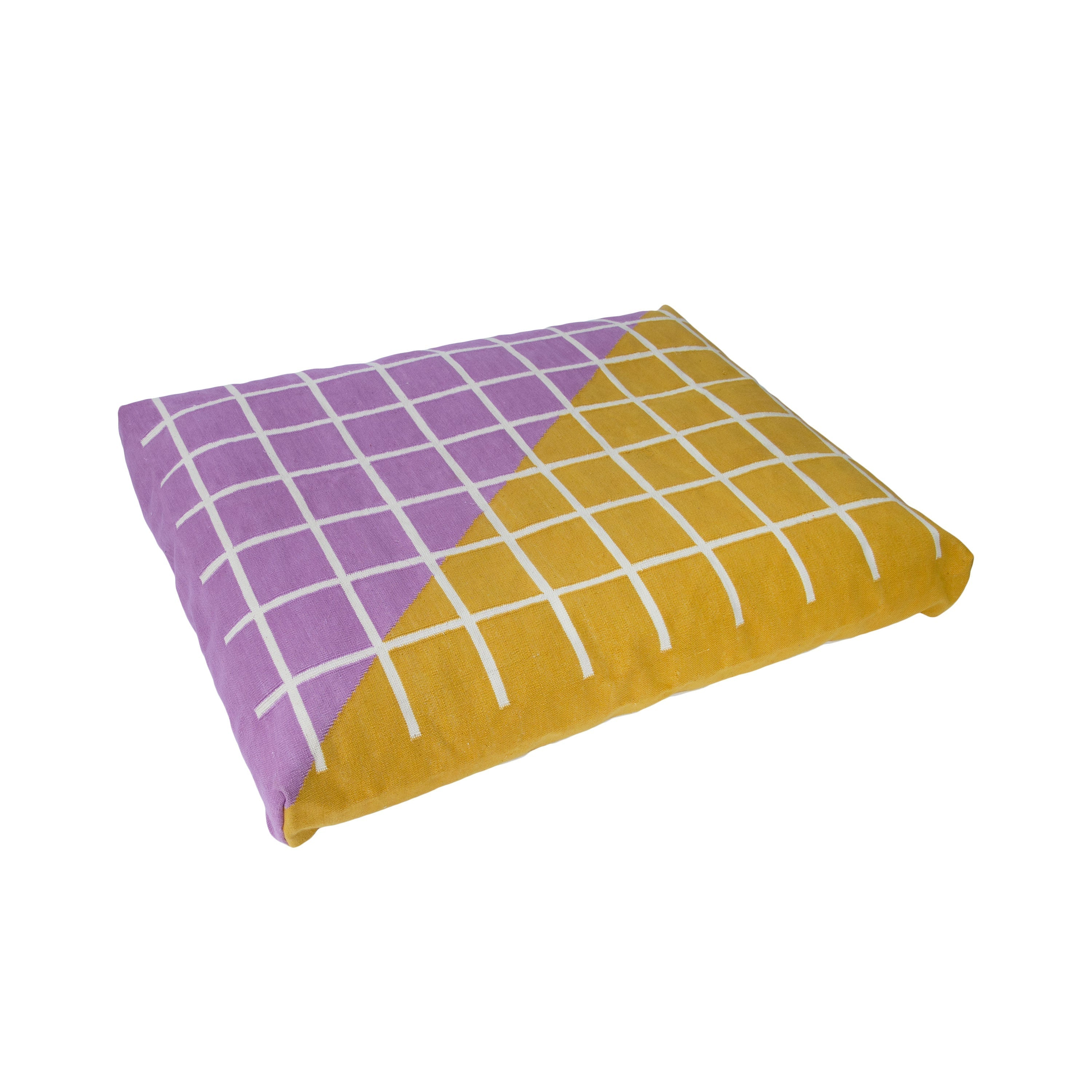 GRID DOG BED
Ethically hand woven by artisans in Rajasthan, India.