Every home deserves a warm heart and a hypnotic, big fire energy-gathering spot. Le Feu's simple design and construction allow anyone to install the magic in their own home in just a few minutes. The reimagined fireplaces that have taken Europe by storm are here, for everyone. Eco-friendly and useful for heating spaces, can be used both indoors and outdoors, burns bioethanol (that you can buy anywhere for easy replenishment) and is a straight-up show stopper. Gather 'round.
You're the main character in a space-age 60s movie that features a sunken living room, some very expensive stuff, a Persian cat, champagne, and intrigue. Now hurry, you can make it happen in just ten minutes after unboxing this eye-like, eggy, spaceship of a roaring, hypnotizing beauty. Dancing flames, cozy warmth, and alllllll the aesthetics. Bond, is that you?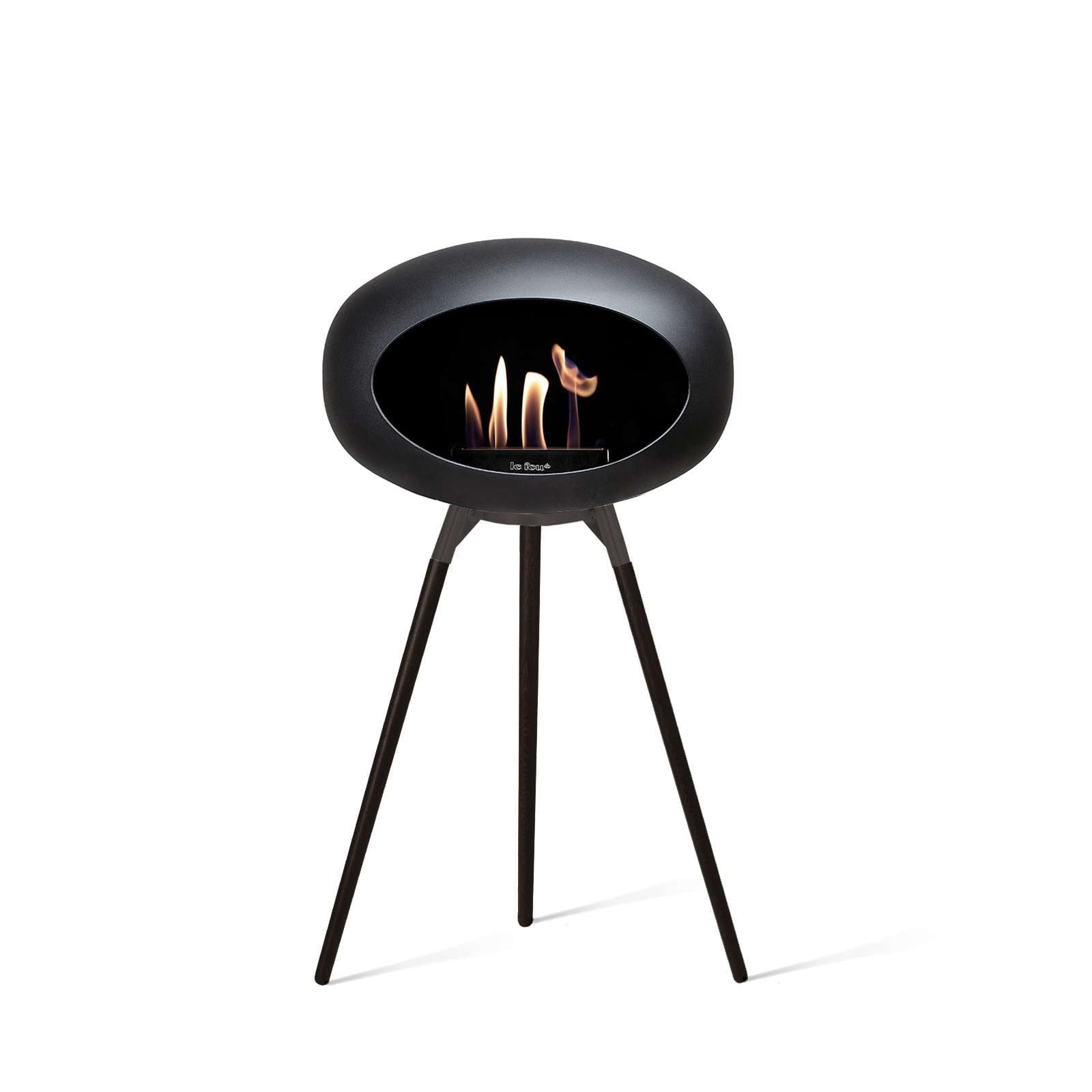 BIOETHANOL FIREPLACE DOME, BLACK 42"H
Burn baby, burn.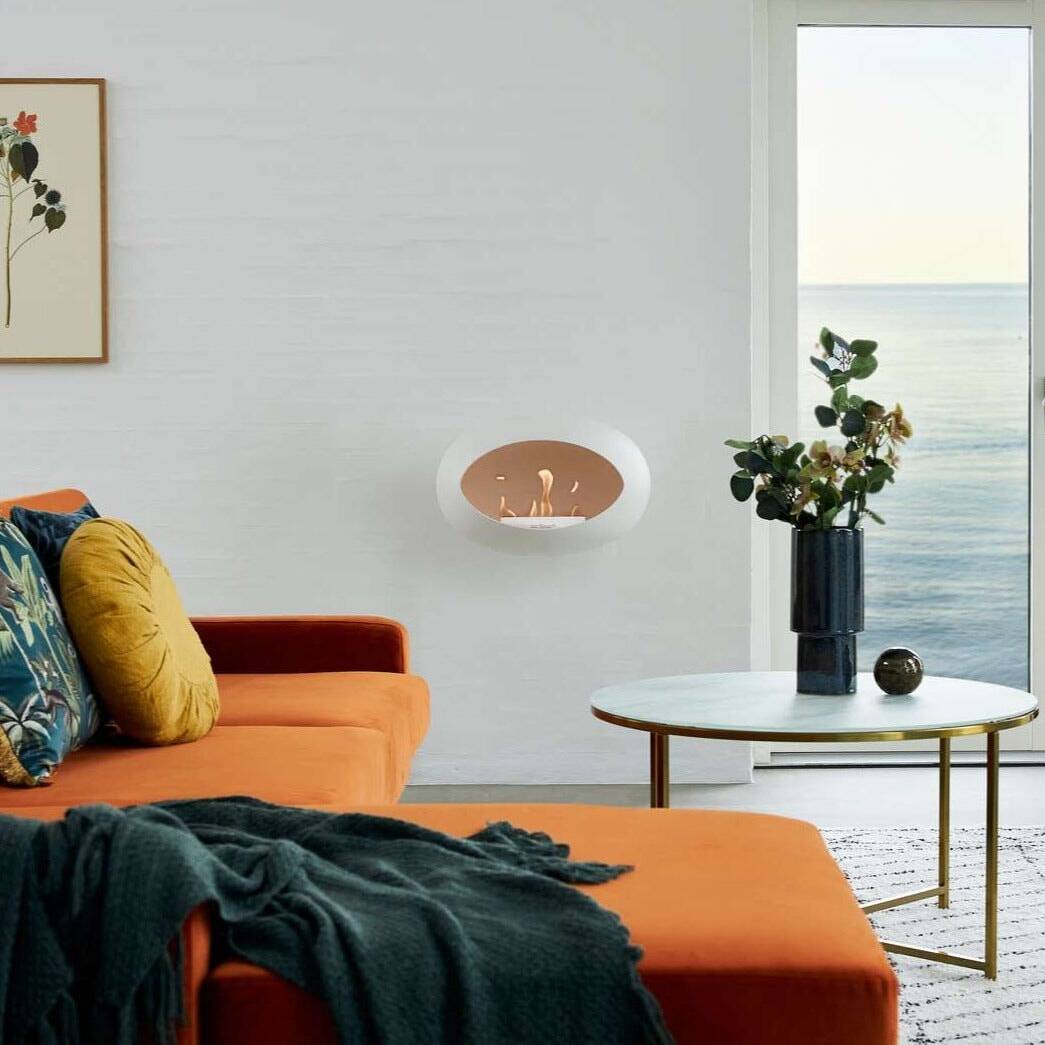 BIOETHANOL WALL FIREPLACE, WHITE
That's hot.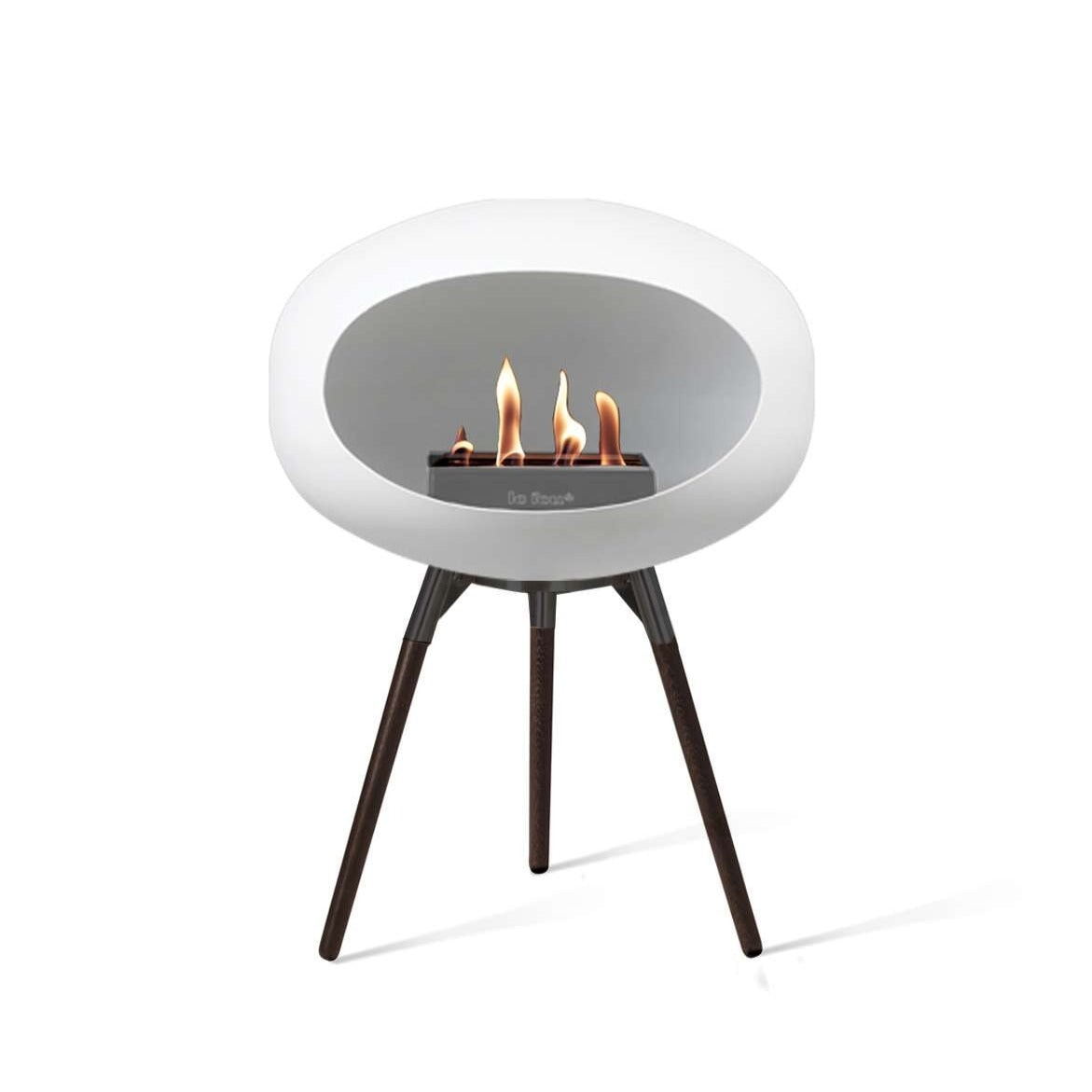 BIOETHANOL FIREPLACE DOME, WHITE 31"H
A chic addition to any home.