With each gorgeous bed hand-finished by a talented team of makers in Brooklyn, Lay Lo delivers stylish solutions for the best sleep of your dog's charmed life. Each bed features an orthopedic accident-proof insert and washable covers made of a unique dig-proof weave. They feel as good as they look, and they look gooood.
You've curated every last detail of your home, from the cleaning supplies in your under-sink cabinet to the smallest touches on your bedside table. So, we get it; the basic dog bed from the pet store isn't gonna cut it. You need the unique and on-trend terrazzo print. You need the leather-wrapped handle detail. You need well-made in the USA, highly functional, and exceptional good looks. You need cool. While your dog might be ok with sleeping on your feet or a pile of old towels, we think they'd understand your needs. They don't call them man's best friend for nothing. Good boy.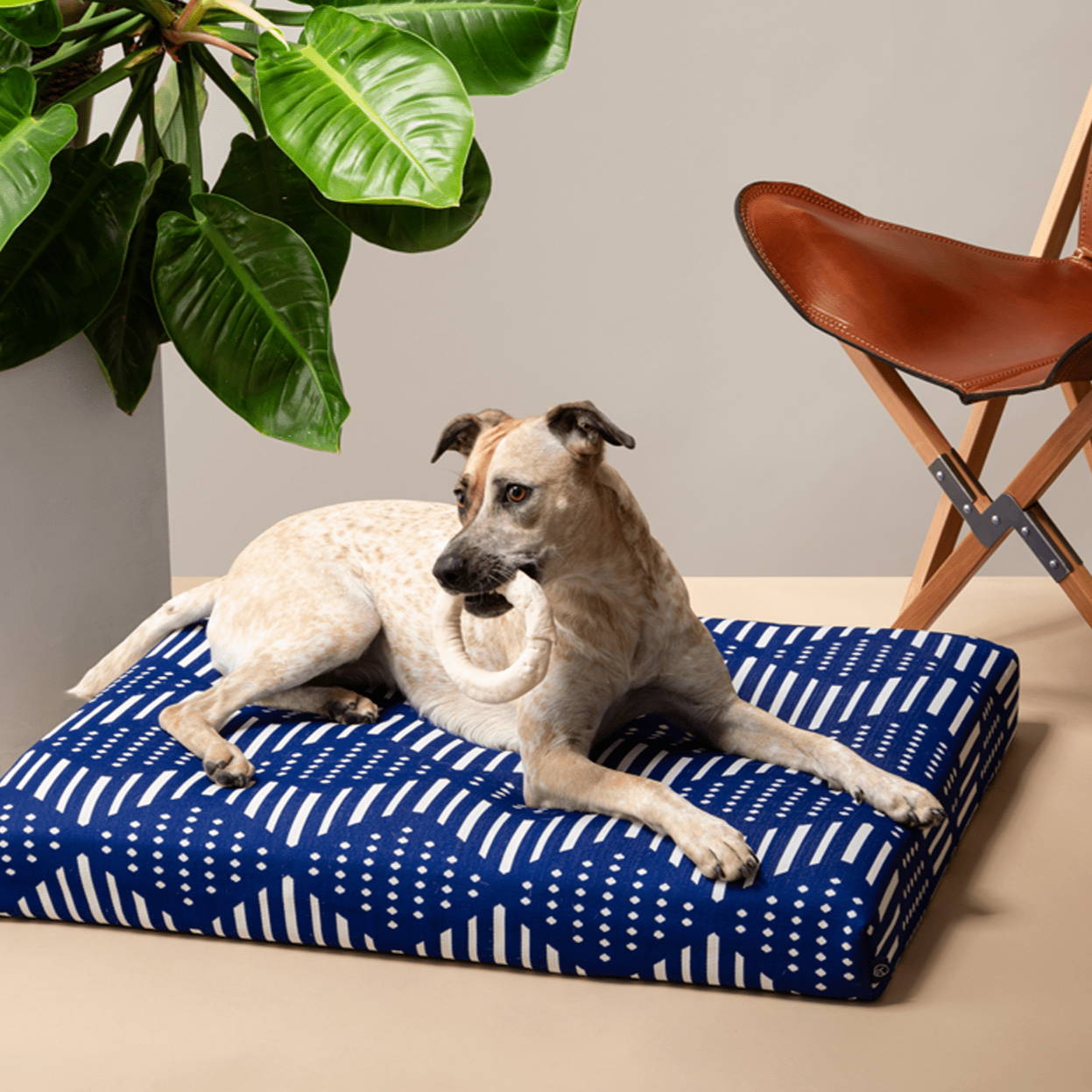 BOGOLAN BOHO DOG BED
Inspired by the sights, sounds, and colors of Northern Africa, these dog beds blend well with any decor and make a unique statement.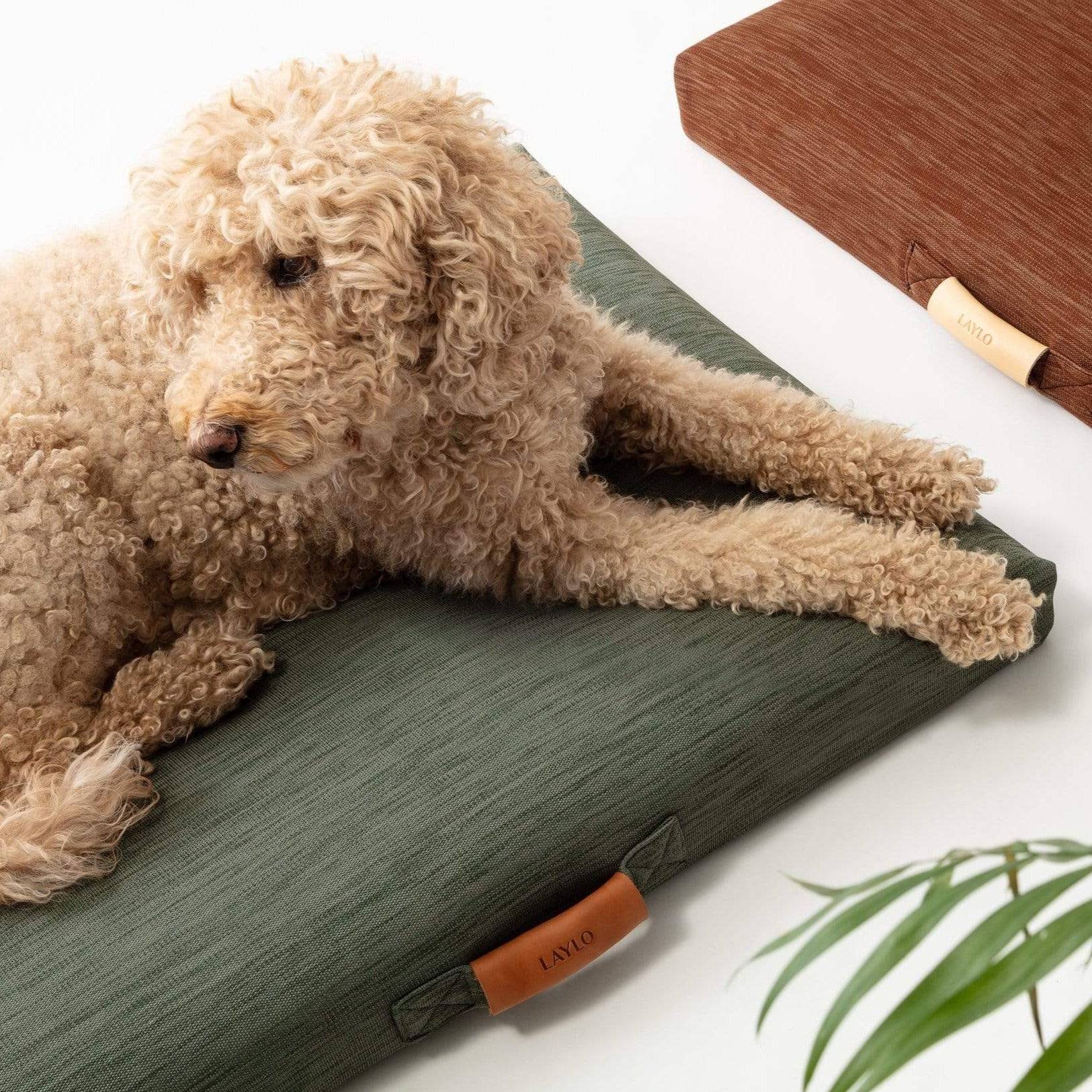 MODERN DOG BED
LAY LO's stylish dog beds blend in with any decor while giving your pets the orthopedic comfort they need for a good night's rest.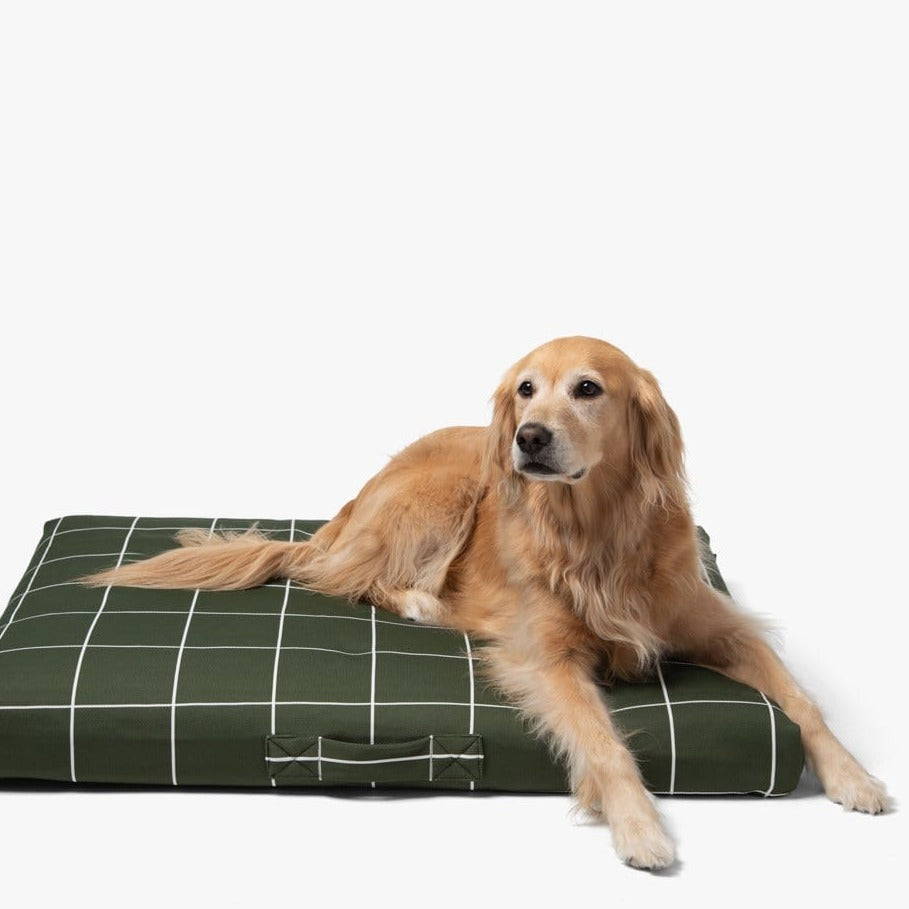 GRID DOG BED
This grid dog bed can bring visual interest and structure to just about any room in your house.