Slow, loveable, graphic, and fun. Just a few words that sum up Kroki, the lifestyle products arm of artist Andreas Samuelsson whose distinctive design language has been seen across his notable illustration work for A-list clients (like Adidas, Aesop, Apartamento, and Apple to name a few). Centered on strong emotions and soft poetry with sharp turns that take us by surprise, Samuelsson's straightforward and shape-shifting art reflects a lighthearted yet sophisticated way to live through our surroundings and interiors.
Call it the bloating of American consumption, appetites, houses...beds, but finding nice twin-sized bedding has become a struggle. Like, oh really, American kids are going strictly Full size right out of the crib now? Brats. Keep it tasteful, Euro, and delightfully spare with this knockout, graphic duvet that's giving a little Marimekko and a little Picasso. One for the top twin and one for the trundle. Perfect.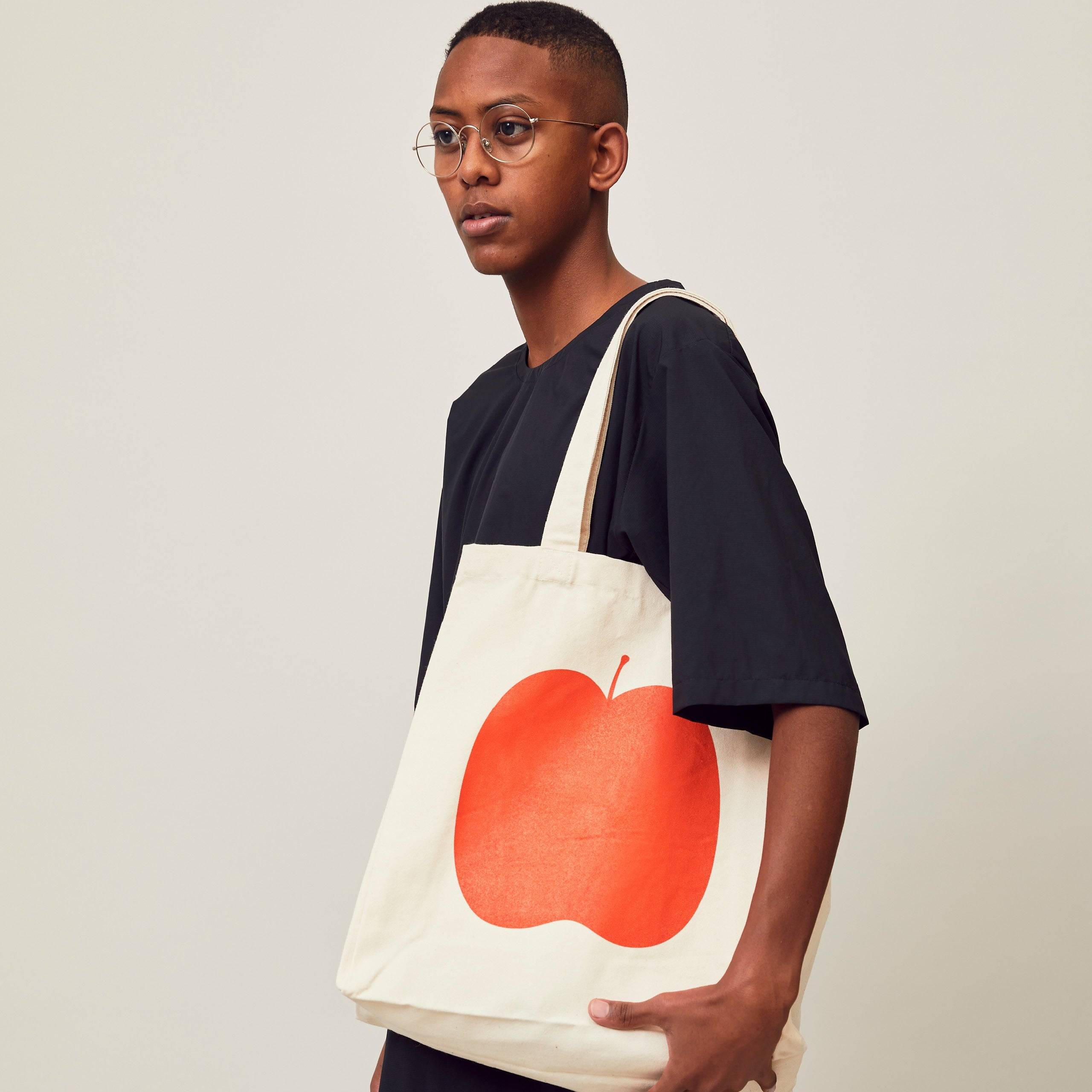 APPLE TOTE BAG
How you like them apples?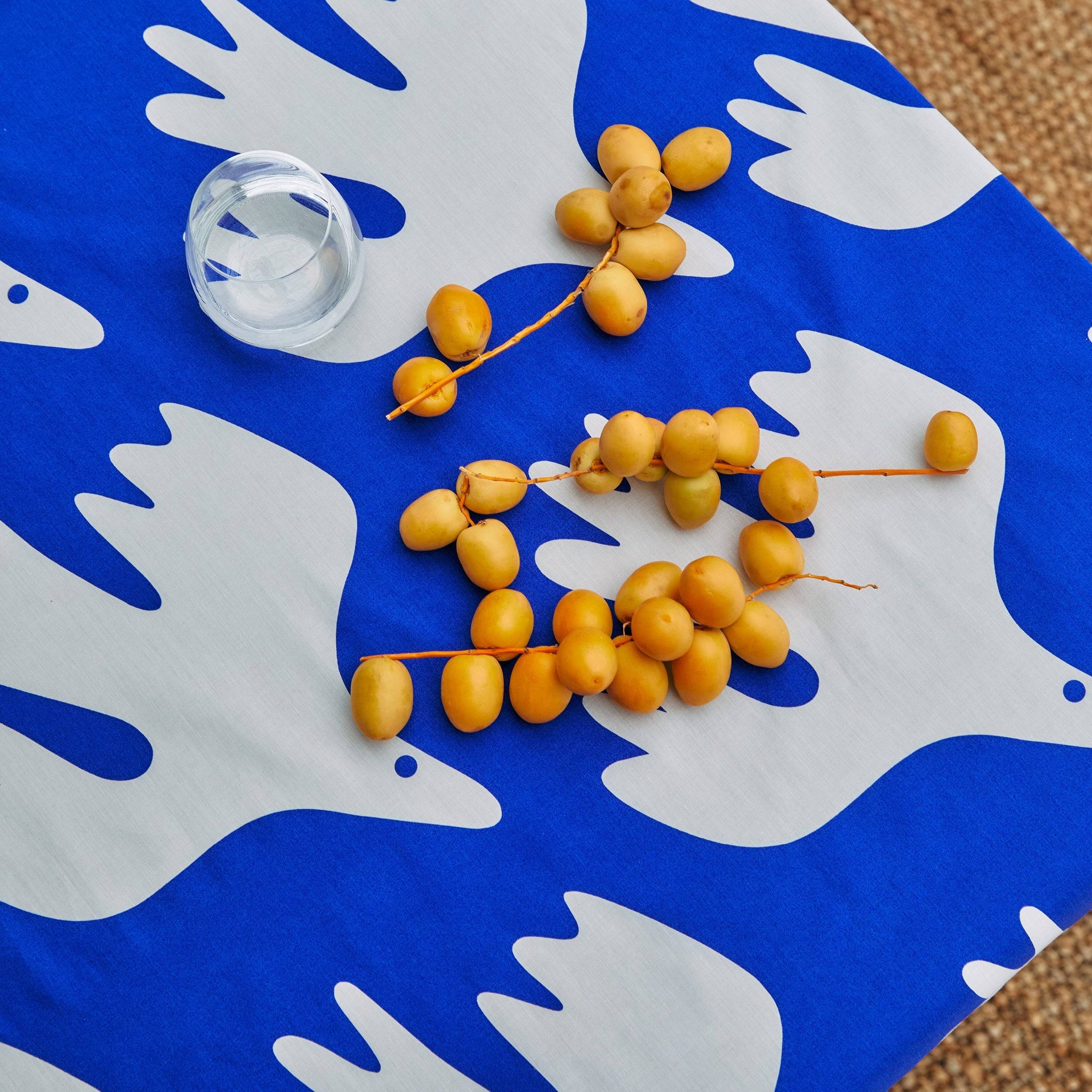 BLUEBIRD TABLECLOTH
Flights of fancy.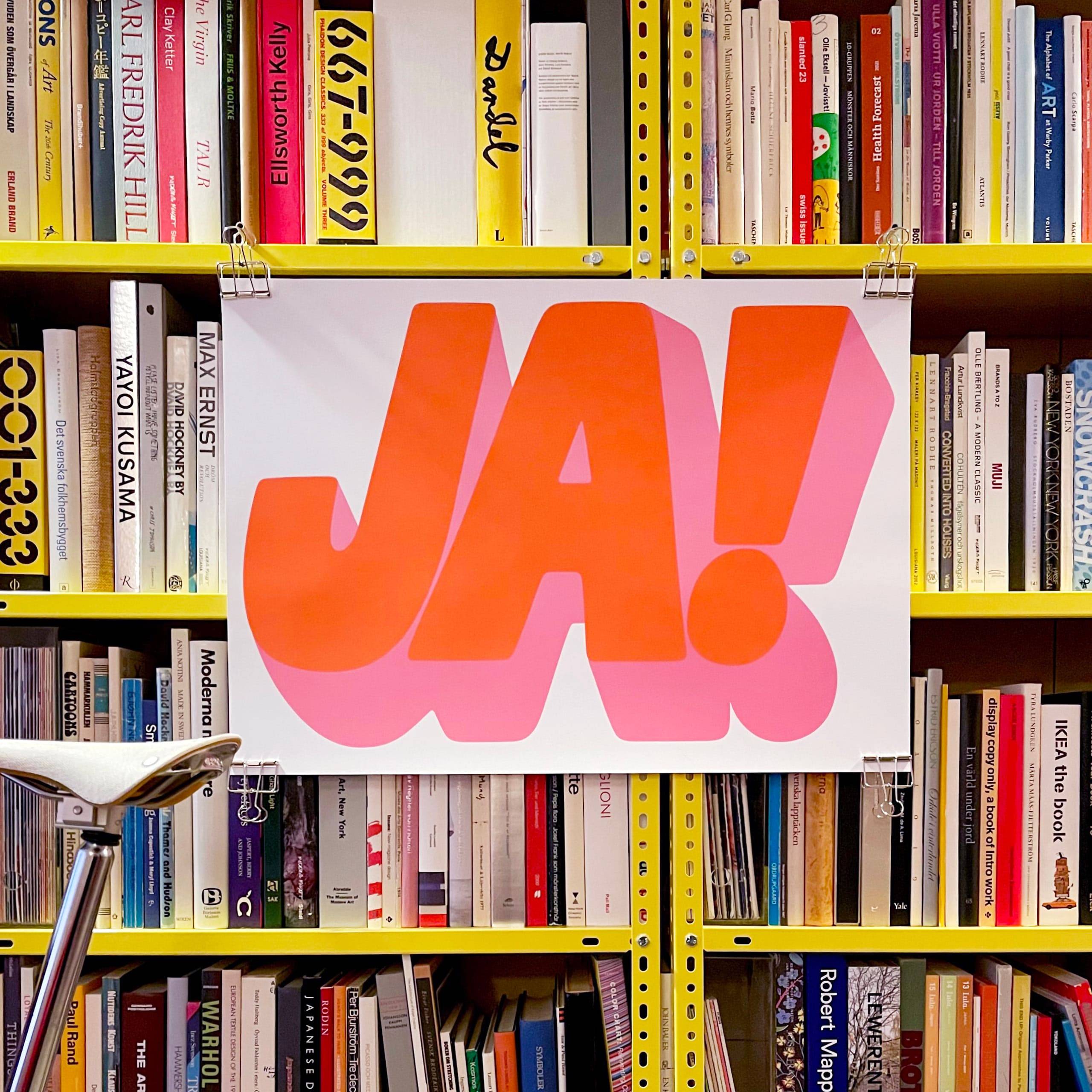 JA! POSTER
It's Swedish for Yes!