Kay Bojesen (1886-1958) was the Danish designer who apprenticed for Georg Jensen back in the day and was known for his craftsmanlike approach to creating functional objects like his iconic cutlery and more than 2000 other products. "Don't be timid," Bojesen said of the creative process. "There's got to be a bit of circus in it." The reworked releases of his charming animal series are all made from multiple varieties of discarded wood, completely sculpted and assembled by hand, just the way Bojesen intended and would approve of.

You're a product designer with a perfect Brooklyn apartment, hung with painstakingly procured art prints, and a carefully collected range of vintage and new classic modern furniture, and you've got a baby on the way? Heads up: there's only one appropriately iconic, kid-friendly item to place up on a shelf in the nursery. Or perhaps you're just a lonely maker like Geppetto, living in a no-pets building yearning for a wooden baby to love. Go ahead, monkey around with it!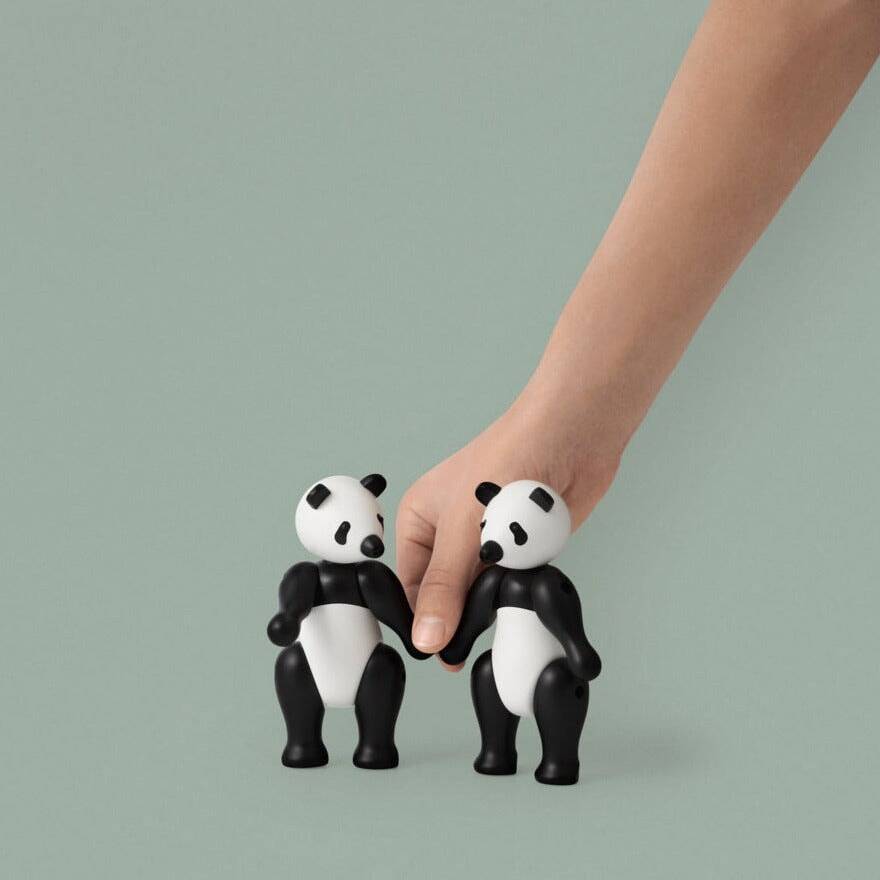 PANDABEAR
A perfect pal in black and white.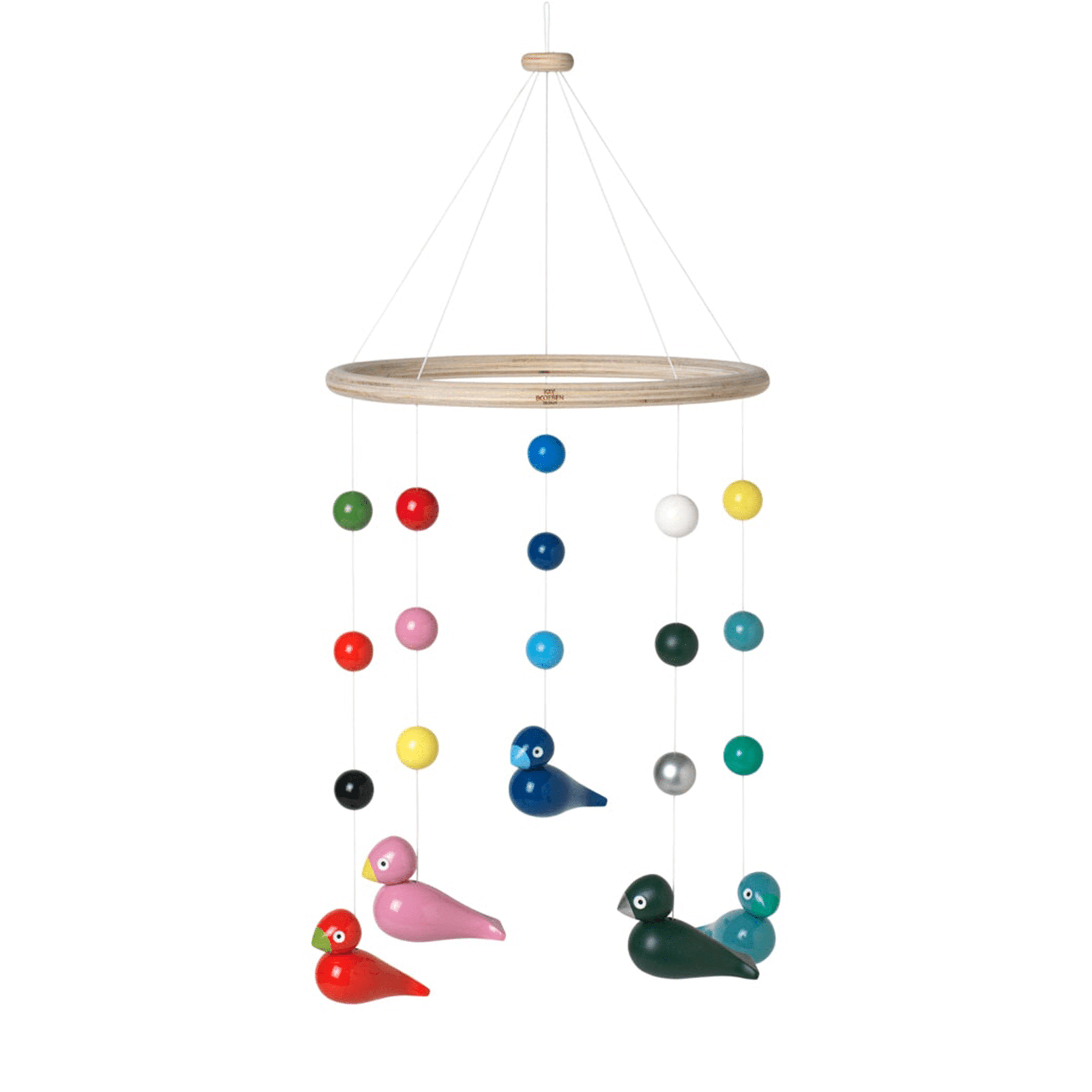 MOBILE
This series of colorful wooden spheres and songbirds suspended in midair is sure to charm children and babies alike.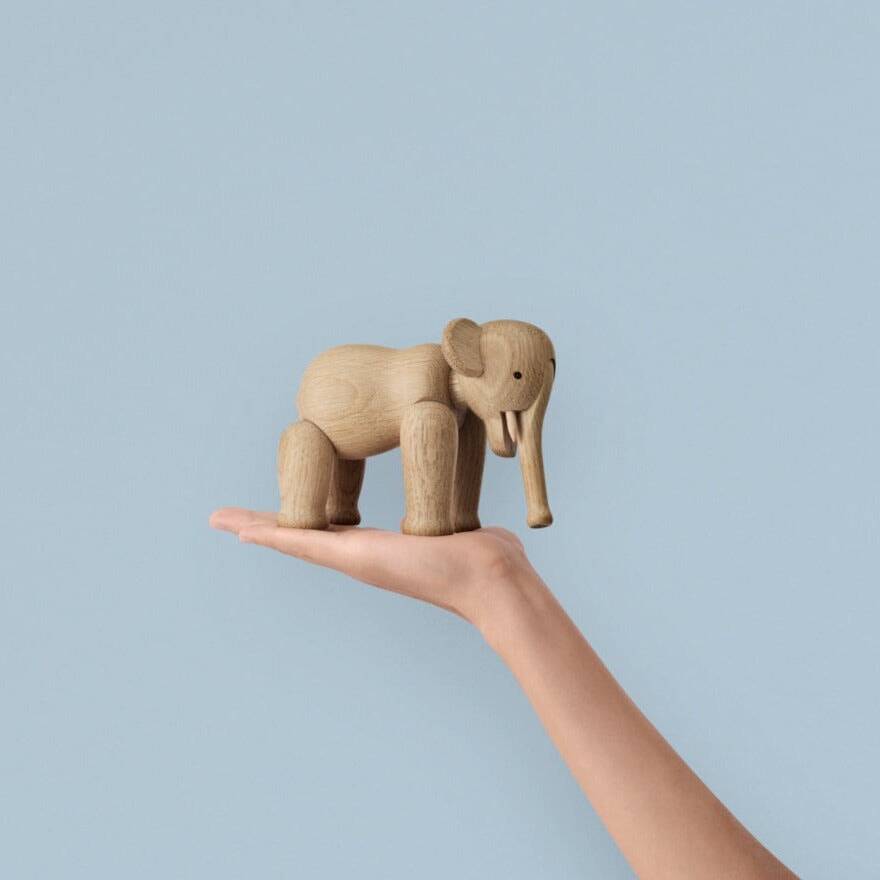 ELEPHANT
Small in size but grand in stature, Kay Bojesen's mini oak Elephant is a lovely companion for animal lovers of all ages.