Karen Gayle Tinney is an artist and designer whose work consists of pieces that combine ceramic and fiber, drawing inspiration from the interplay of the materials. Within her work, the two materials never live alone, relying on each other for structure and completeness. The fiber components are incorporated where the ceramics leave off; completing the shape or acting as the physical connection between incomplete parts. Each piece is meticulously crafted by the artist in her studio; some pieces taking months to fully complete.

If you don't have a bunch of stunning black Friesian horses out back (like Martha), catch some thoroughbred vibes with this watertight stunner, a perfect home base for your longstemmed flowers and blooming branches. A mighty, mixed media vase to make all your other vases jealous.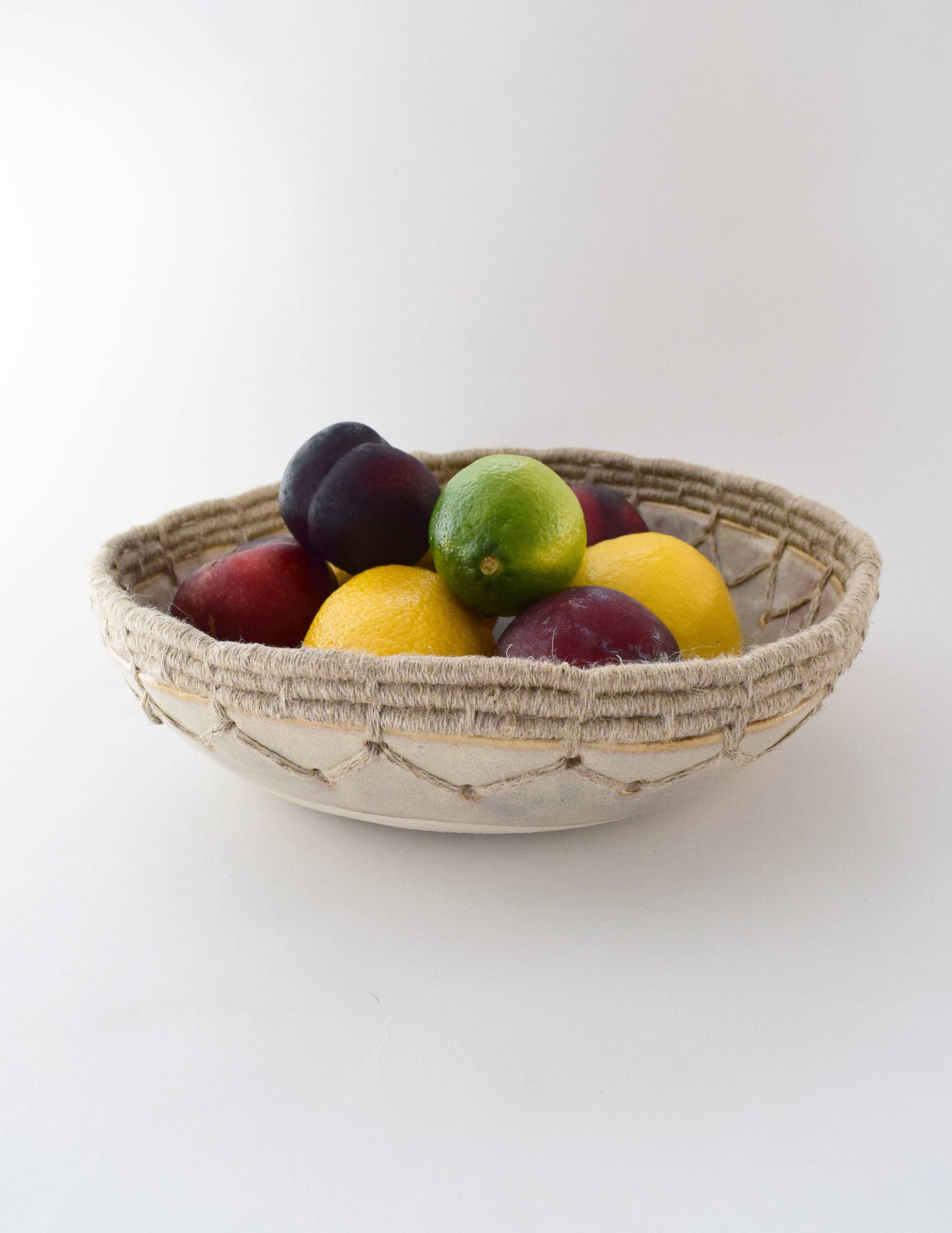 DECORATIVE BOWL #642
Informed by Karen's one off pieces, this bowl is a perfect accent or fruit holder in a exquisite gray speckle glaze.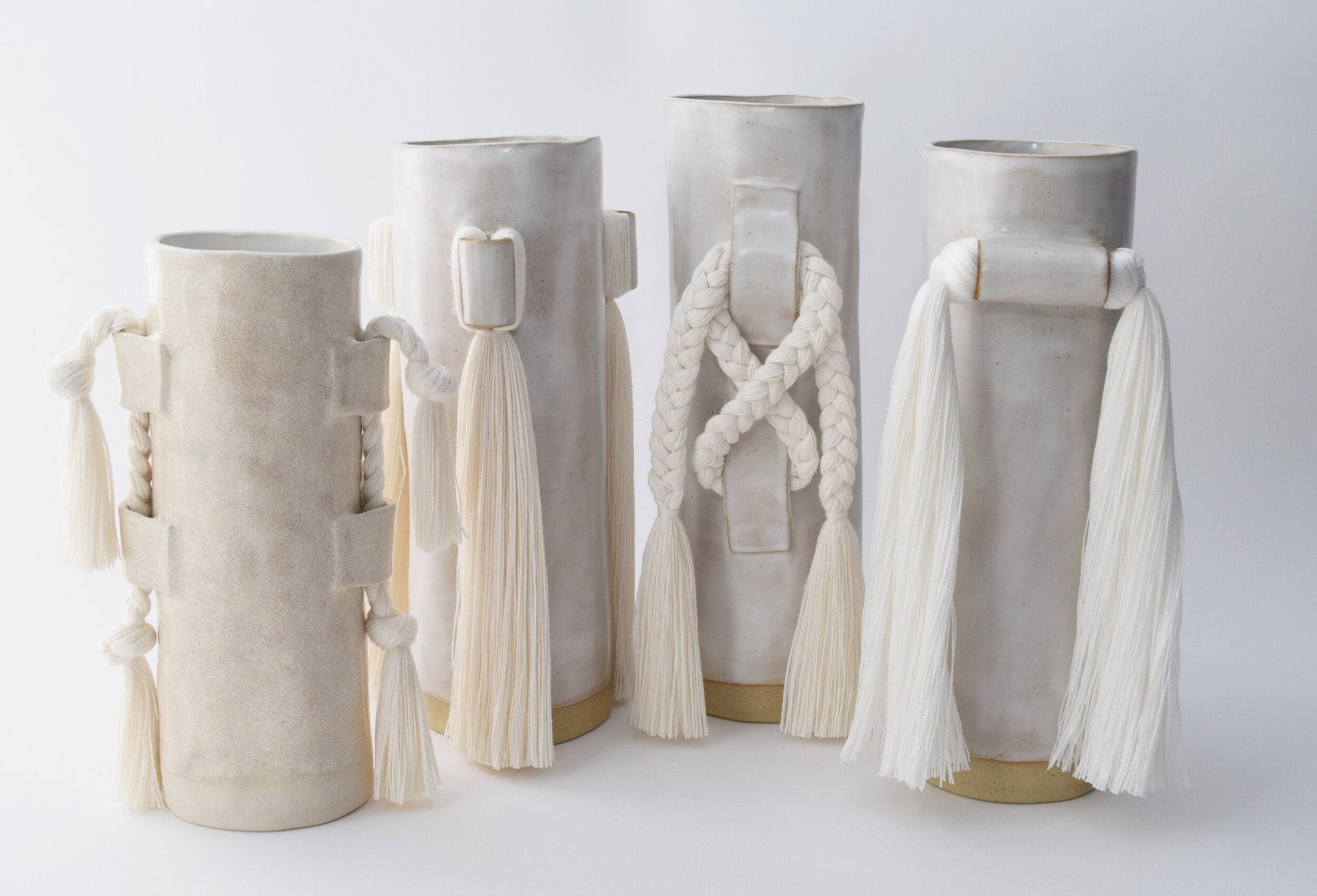 VASE #531
A satin white glaze over stoneware contrasts with the fringe on the front of this vase for a unique look.
VASE #607
Fringed on 3 sides, this large vase easily holds a big pile of flowers.