Not your average desk. An iconic one actually, that has been featured in three Bond movies, whose vintage versions fetch boatloads at auction, and best of all....was designed by a woman. International, sleek, and highly executive in vibe, it is the work of the gangstress Bodil Kjaer who after globetrotting her way through the capitals of design since the 1950s, is now 91 years old and residing in Denmark in a converted 13th Century monastery that she calls home. 'I am not a furniture designer; I am a designer of environments. I am concerned about solving problems of the kind that can be defined. I am concerned about delight and beauty rather than opulence and vulgarity,' she told Wallpaper last year. Her desk makes this plain; beautiful, delightful, and perfectly pared down to an essential form of everlasting elegance.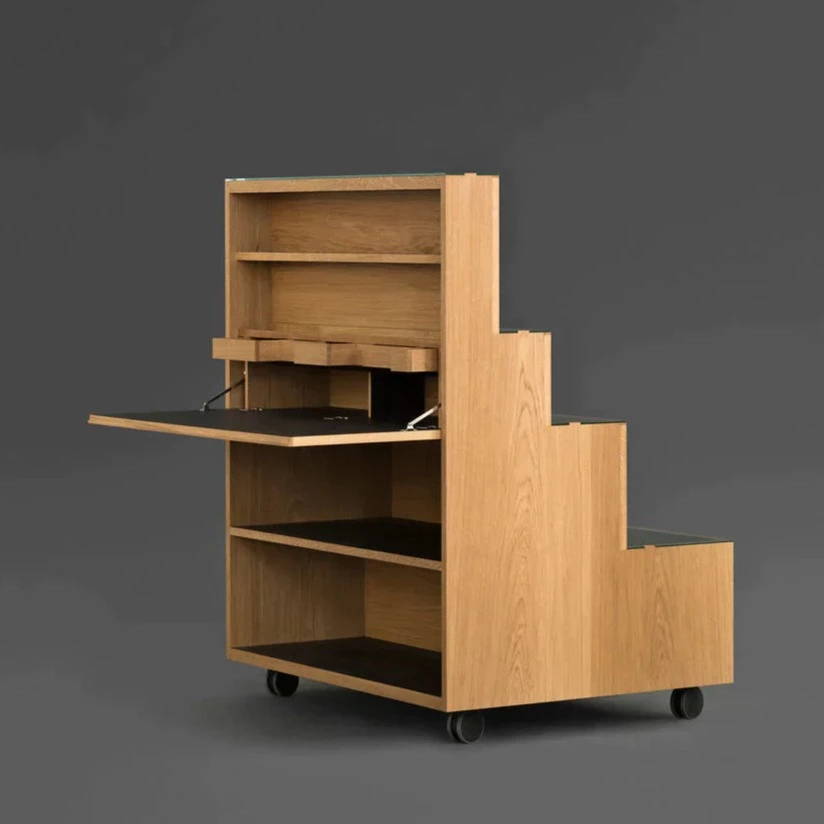 RAMPA
  A bookshelf, storage unit and workstation all in one, Rampa is a multifunctional masterpiece.
TRIANGLE
When he set out to create TriAngle, Aldo Bakker treated the process like a puzzle - piecing together 12 triangular elements until they fit.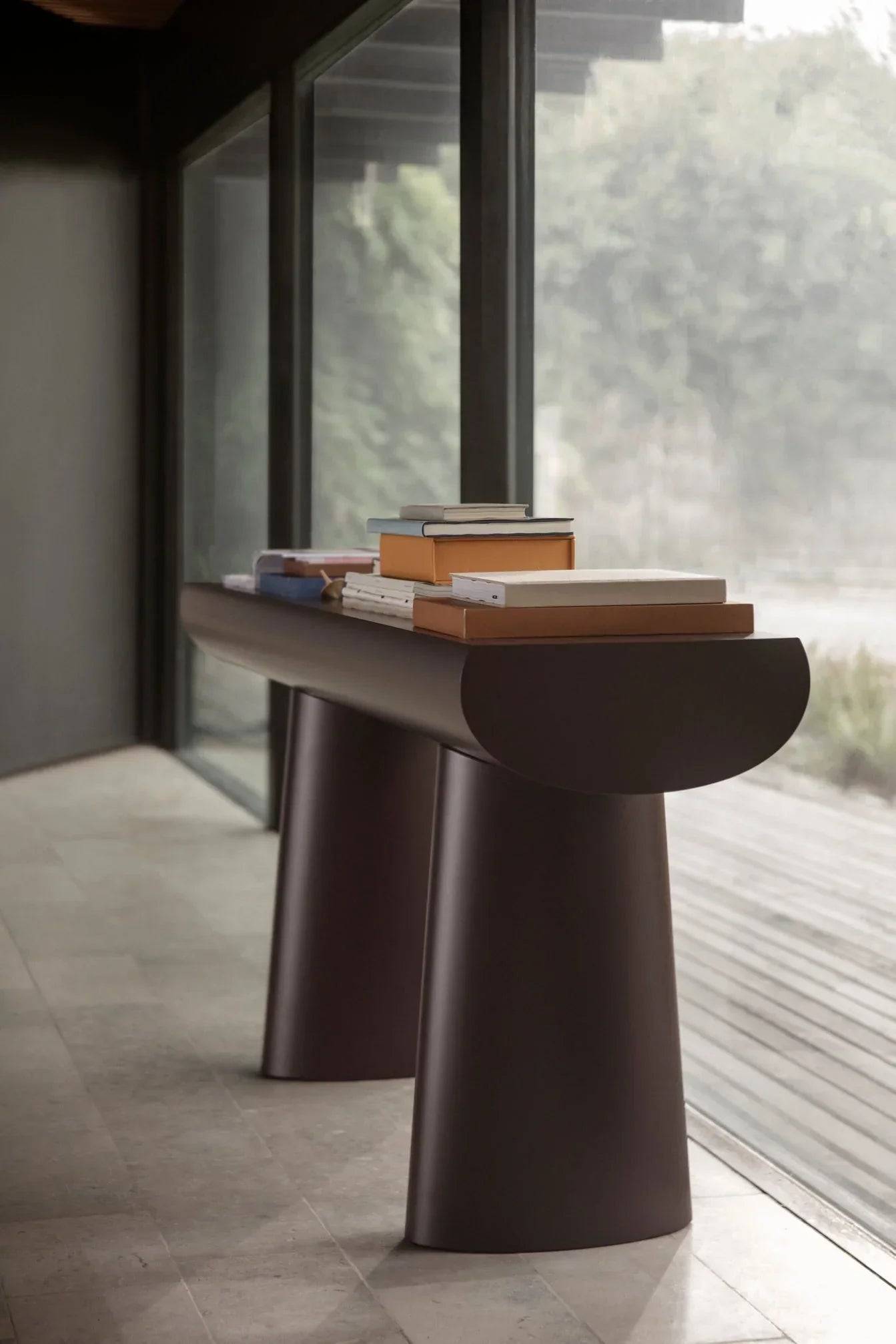 CONSOLE TABLE
Designed by Aldo Bakker, the console depicts the most basic table concept: two columns and a surface.