Julia Elsas is a Brooklyn-based visual artist whose work encompasses printmaking, ceramics, sculpture, installation, and performance. Factoid: she makes some of the wildest instruments we've seen - yes, musical instruments. But for those who can't catch a beat or bang out a tune, we're proud to offer instead, Julia's line of functional and playful, useful and eye-catching ceramic goods for the home. Each piece is truly one-of-a-kind; we're hooked.
What in heaven's name are YOU? You're acidic, you're a one-note rainbow with horns, you're alien. Ah, wait, you're an amazing wall hook! Maybe the coolest one we've seen. Practical, handmade, one-of-a-kind with two winking little contrasting powder-coated screws...you're ready to recieve all my coats, leashes, masks, hats, sweaters, and love!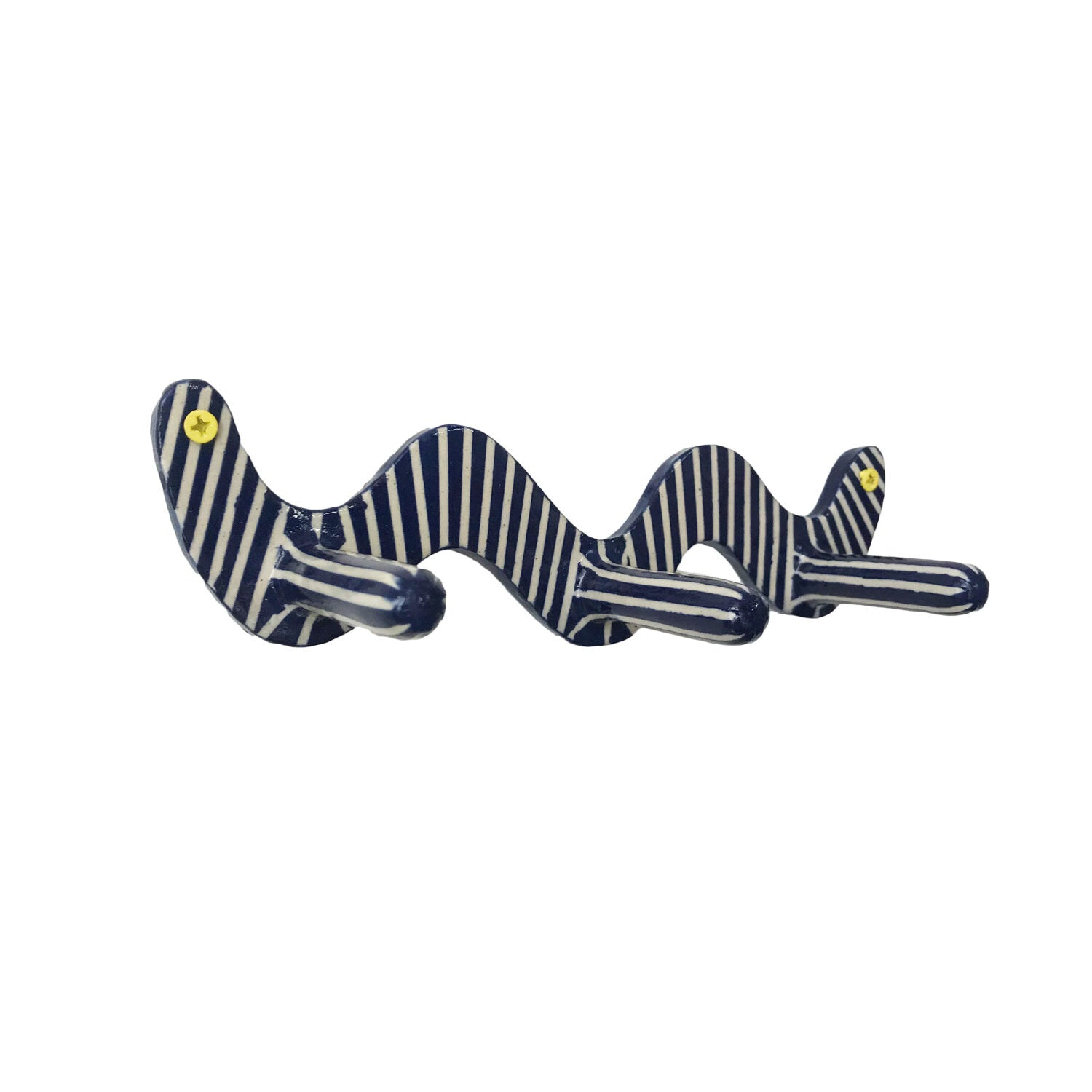 LIMITED EDITION BLUE STRIPE WIGGLE
With a playful shape and eclectic vertical lines, the Blue Stripe Spine hook makes a statement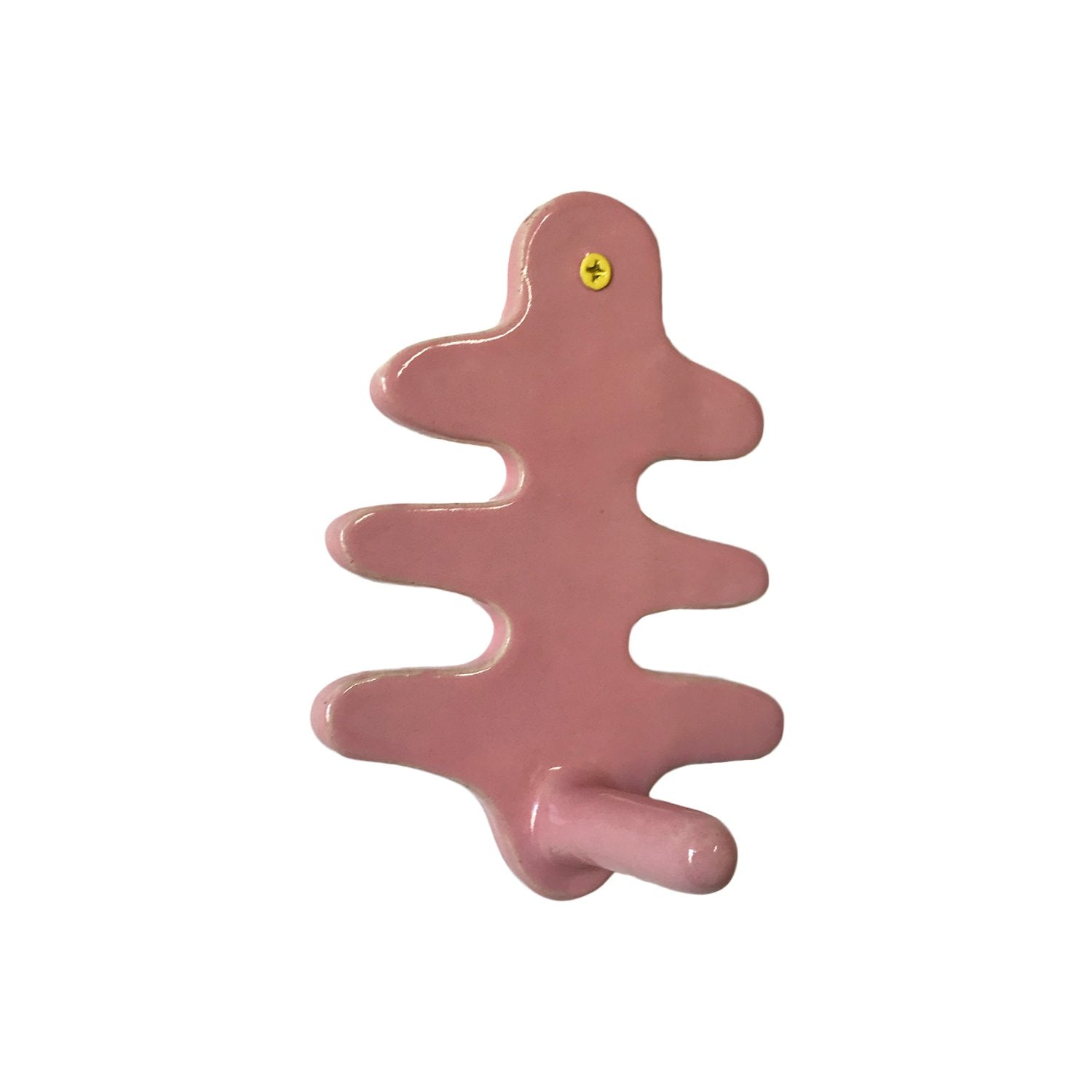 PINK SPINE
Add some flair to your wall.
SPECKLE MOON
The moon shape makes for a dramatic and funky statement piece to liven up your storage.