No bs, the most effective shower water filtration system on the market removes contaminants, chlorine, and heavy metals from your municipal water and drenches you in the purity (with the pressure) you deserve. Gorgeous, thoughtful design - from the elegant finish, Fibonacci spray dots, luxe swivel ball joint, and easy install, down to sustainable, waste-free packaging - Joile is the like a souped-up Berkey for your whole body.
You go all out on eating clean, installed the water filter beside the sink, threw out all your old makeup, and replaced it with the boutique natural (and very expensive) brands. You use the (very expensive) best shampoo, conditioner, soap, serums, and lotions. You body brush, scrub, shave, deep condition, gua sha, dermaplane, fascia blast, and file with the steadfast determination and consistency of an Olympic champion. Now here's one thing you're NOT gonna do: shower in nasty, any-ol', municipal-ass, basic unfiltered water. You've come too far for that, baby.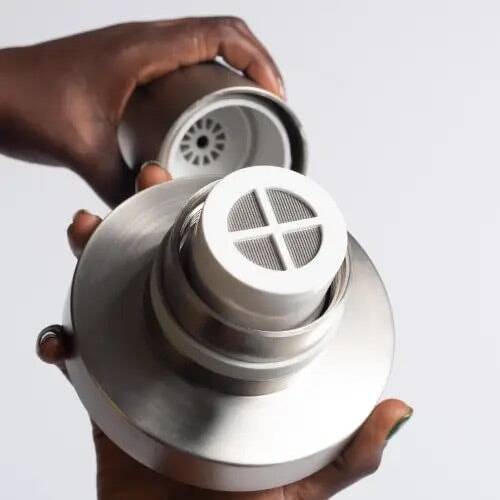 REPLACEMENT SHOWERHEAD FILTER
This is the good stuff — built to remove more chlorine & heavy metals than any other filter on the market.