Cooking and entertaining just got a little more fun. Familiar items for kitchen and dining are easy to incorporate into your repertoire. And like your cooking skills, these utensils and elegant serving pieces will only get better with time and use.
Turn your "Girl Dinner" into a "Boss Ass Bitch Feast" with this acacia wood board that's fit for a queen. For a good dinner, we need a surface, and we need a little white enameled handle because cute. Here's the spread: Chicken salad from the bagel place, Petit Basque cheese wedge, everything bagel seasoned bite-size crackers, Carr's rosemary, Firehouse sea salt, Fishwife x Fly By Jing, jarred artichoke hearts, bread and butter pickles, mini cukes, radishes, grapes, bbq kettle chips, and Cadbury mini eggs leftover from Easter.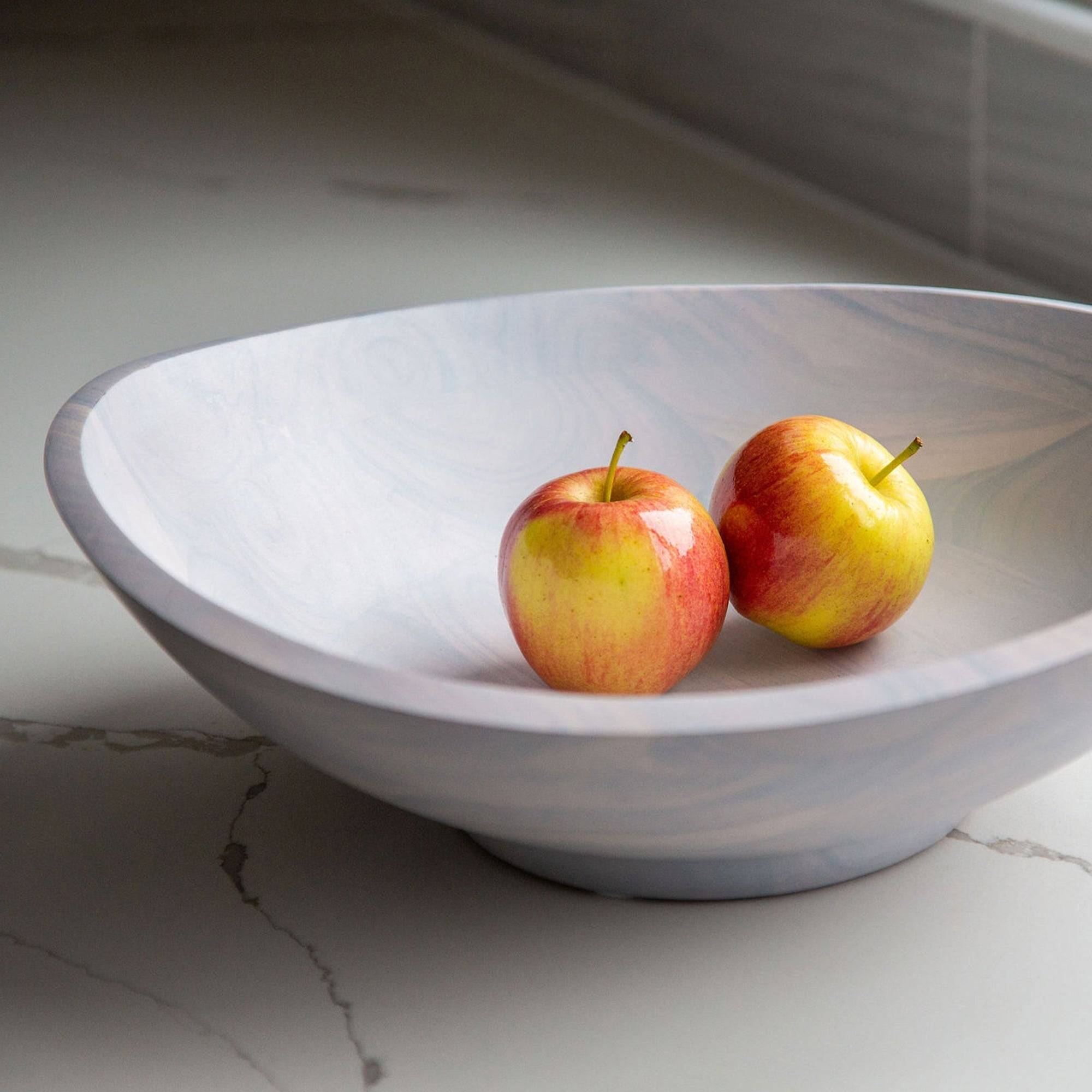 ACACIA WOOD OVAL SERVING BOWL, 15"
This one's a beauty.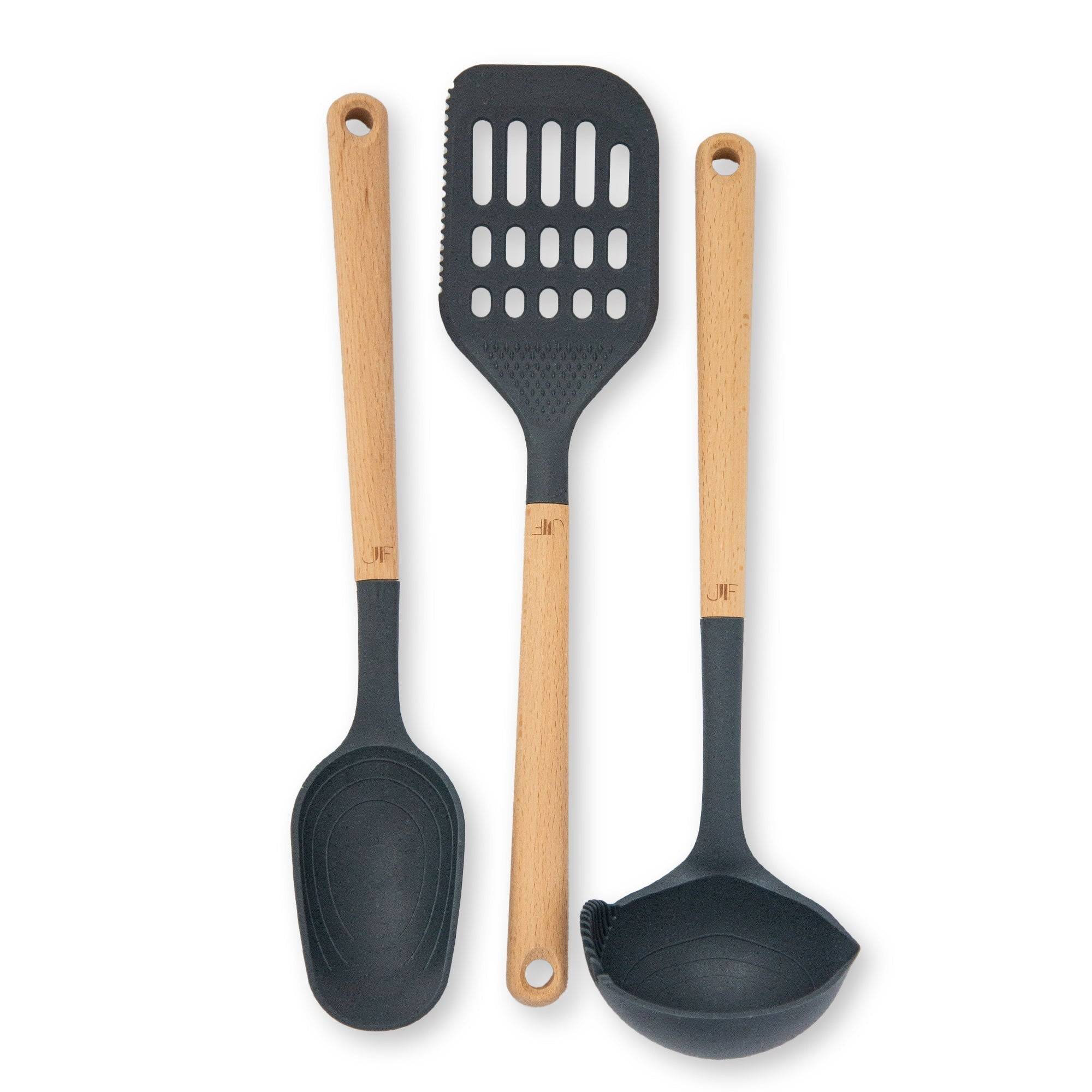 BEECHWOOD AND NYLON3 PIECE KITCHEN UTENSIL SET
The essentials, packaged in one super helpful set.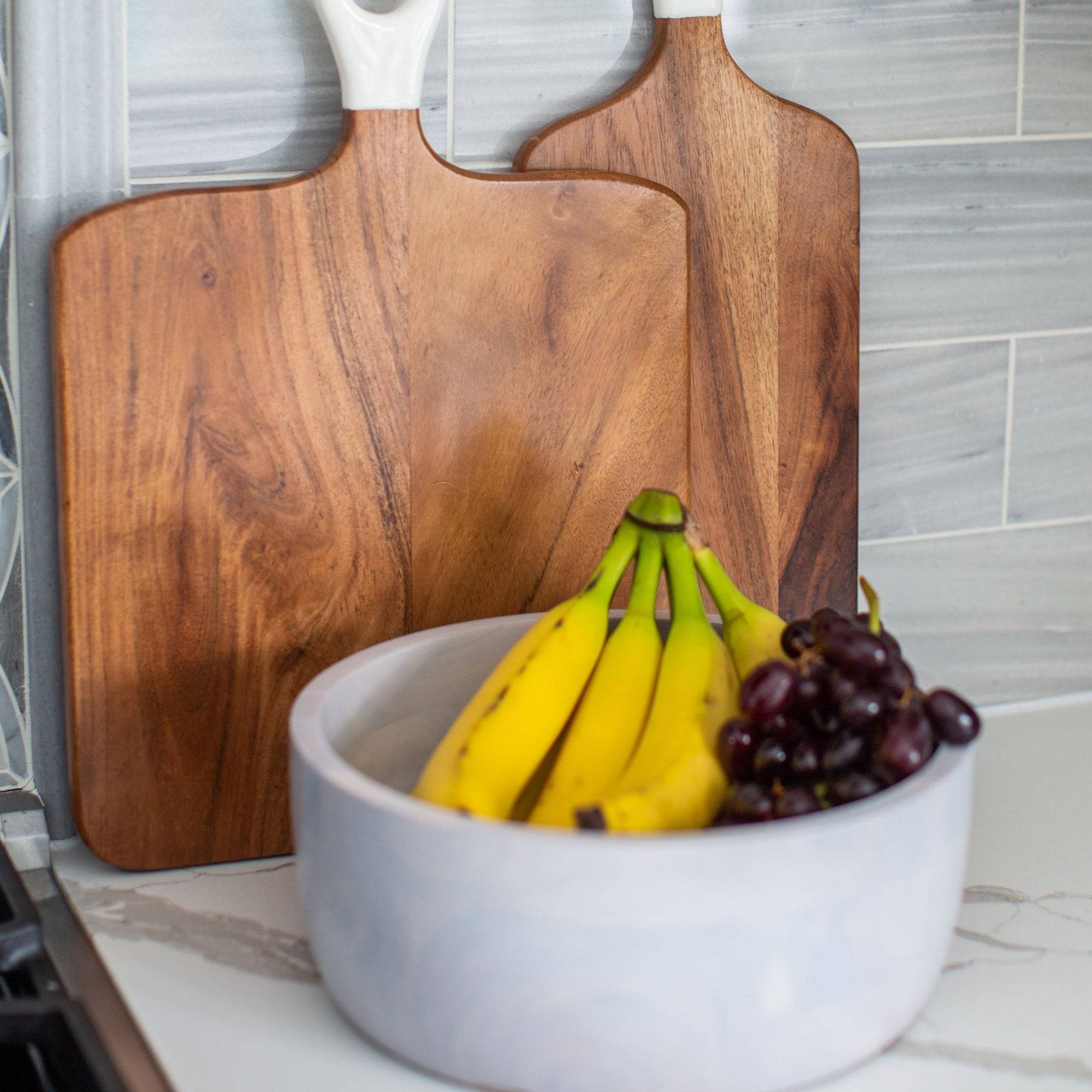 ACACIA WOOD SERVING BOWL, 11"
Even essential dishes can (and should!) be beautiful.