In his own practice, Jay Kaplan often transforms everyday objects and popular imagery in order to re-contextualize and amplify the ideas found inherently within them. By altering material, scale, and context his work draws viewers in and inspires contemplation, paralleling the object's enhanced or altered visual representation to reveal deeper impactful (and often funny) meaning. His projects in across art and design are humorous and irreverent with appealing aesthetics, simple detail, and a very calibrated craftsmanship.
You know what, everything DOES go with French Fries, especially salt. So pour it on, Daddy. Add irresistable flair to your wall with this oversized "button." Very limited, instant cool.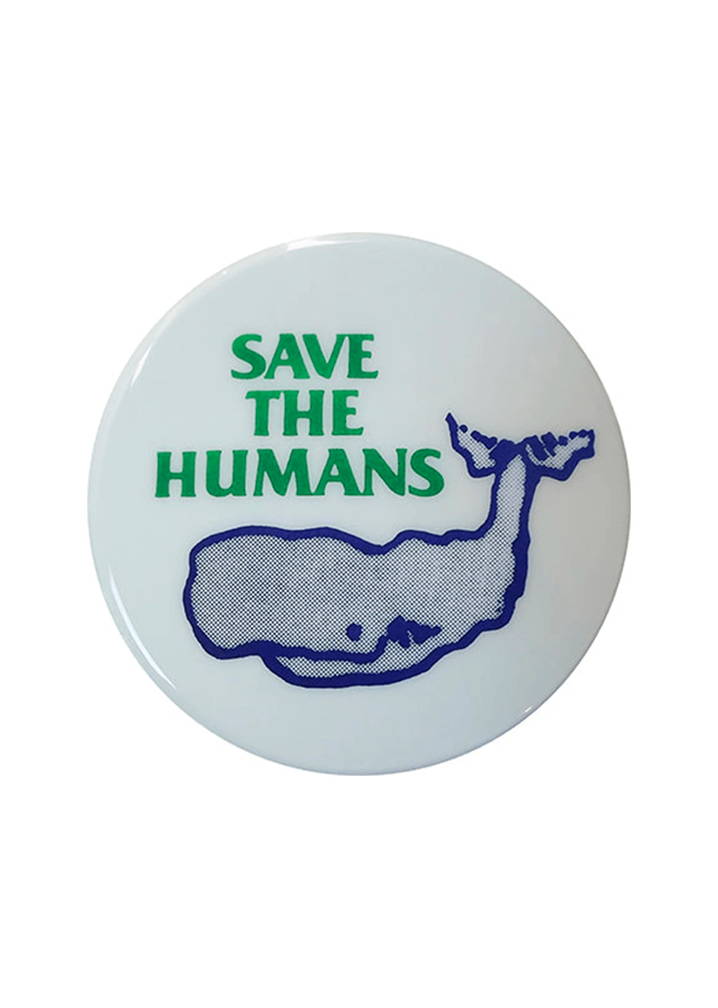 SAVE THE HUMANS
Add flair to your wall with this oversized styling button.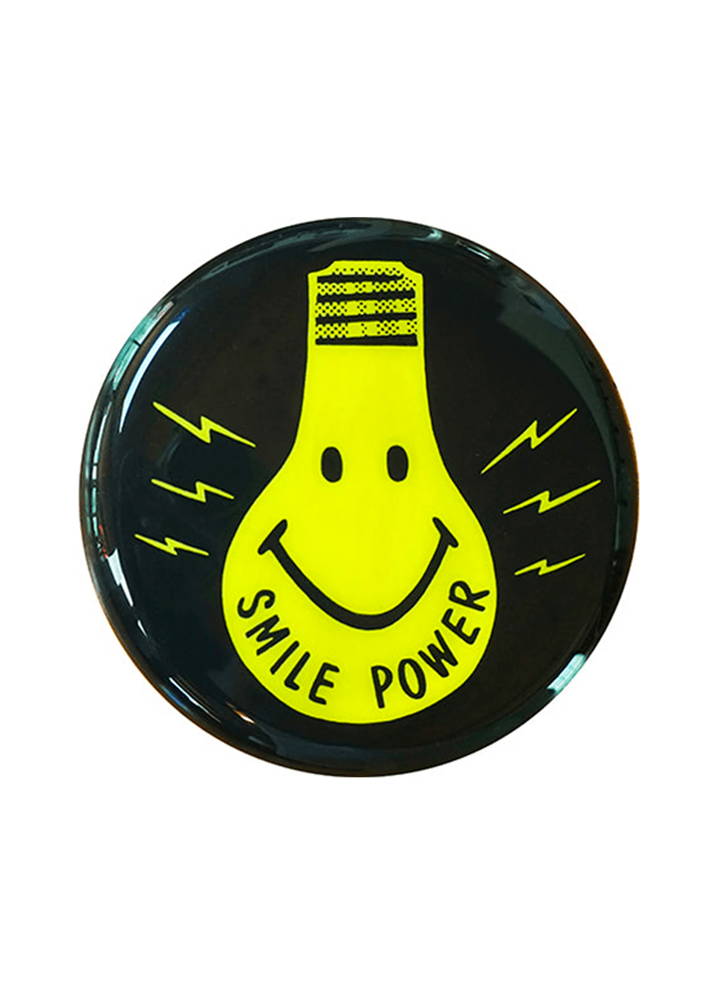 SMILE POWER
Each design is limited to 9 pieces, only 3 are made in each size.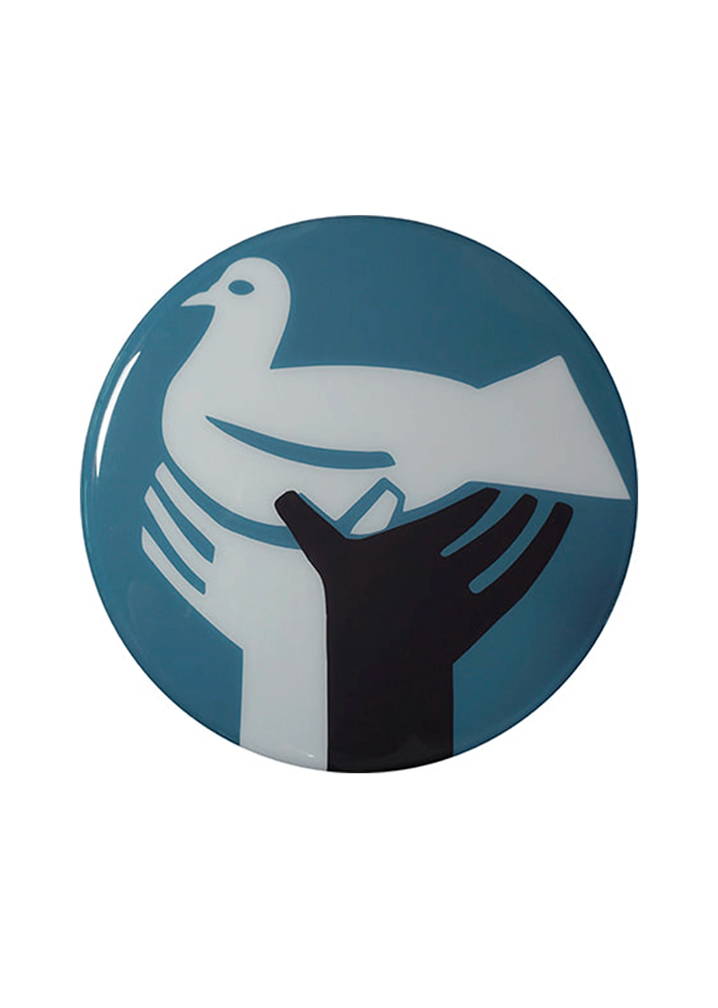 PEACE DOVE BLACK AND WHITE HANDS
Size varies due to the nature of the work, even on the same design.