Honoring the beauty of Peru's indigenous materials and traditional techniques, Intiearth crafts collections via artisan partnerships and fair trade workshops bring the deepest, most special, and most sacred handmade Peruvian delights to our homes. Founder Jenni Li was born in Peru and raised in the US and found inspiration in her native country after returning for family visits with her children. Centuries-old craft techniques are available across new and vintage textile pieces to love.
A tisket, a tasket, there's always going to be something to put in this basket. Just think of the possibilities: remotes or magazines, cords and controllers or towels, dog toys or hair scrunchies, loofahs or napkins, bags of rice or potatoes, delicates or slippers, stuffed animals or umbrellas. Hmmm, what else? There's always going to be something...
CREMA MOON PILLOW COVER
Luna lovers rejoice! This fluffy, puffy pillow is ultra-plush, super cute and made from cruelty-free alpaca.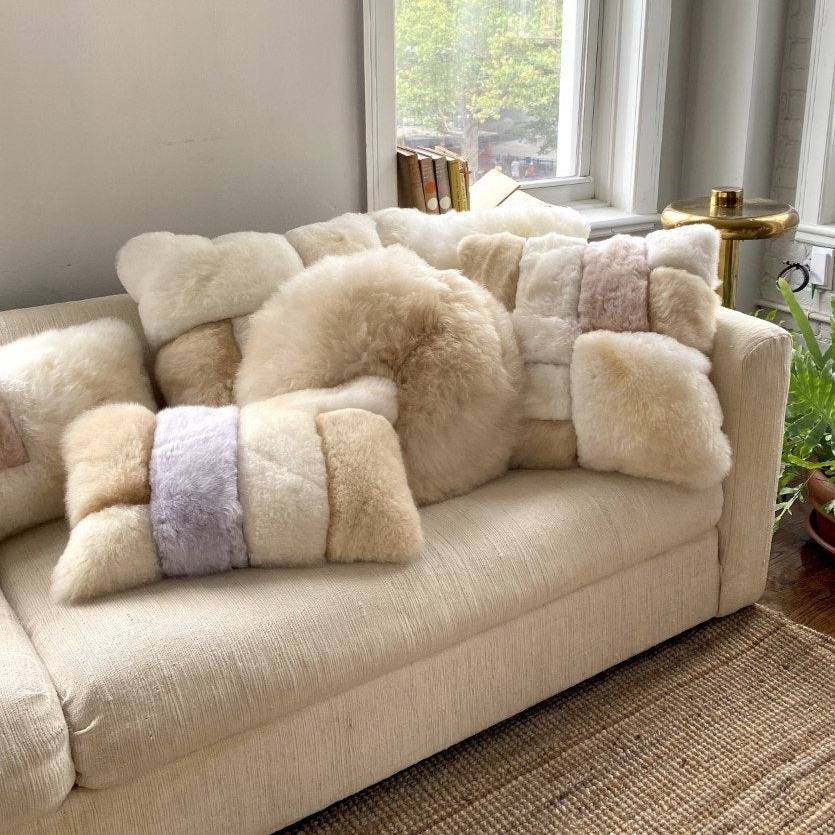 LAVENDER BLOCK LUMBAR PILLOW COVER
This quilted, multi-toned pillow cover with lavender color block takes inspiration from the Peruvian ruins at Sacsayhuaman in Cusco. Made from cruelty-free alpaca, the cover's unique textural design recalls evening light cast over the stone cubes of the ruins.
NATURAL IKAT THROW
This intricately designed throw blanket is as cozy as it is lovely. Crafted from "milk cloth" a traditional textile from the mountains of Northern Peru that mothers use to carry babies, the cover is additional hand-dyed and woven and loose ends are knotted into a lace-like pattern.