For those who gravitate towards the ethereal, or want their homes to evoke divine feminine energy, Huldra of Norway is a delectable choice. These homeware pieces are crafted in the image of the titular Huldra, a seductive forest spirit of Norse Mythology who pretty much ate dudes for breakfast. Fringe-forward lamps and pillows recall the nymph's luscious locks and lithe movements. Fairy vibes incoming.
Octopussy, fringed friend, crocheted beret with silky dreads, we're not sure exactly what you'll want to call it, but we know you'll want it. Put Joni on your couch in Blue, here is a shell for you, inside you'll hear a sigh, a foggy lullaby, there is your song from me.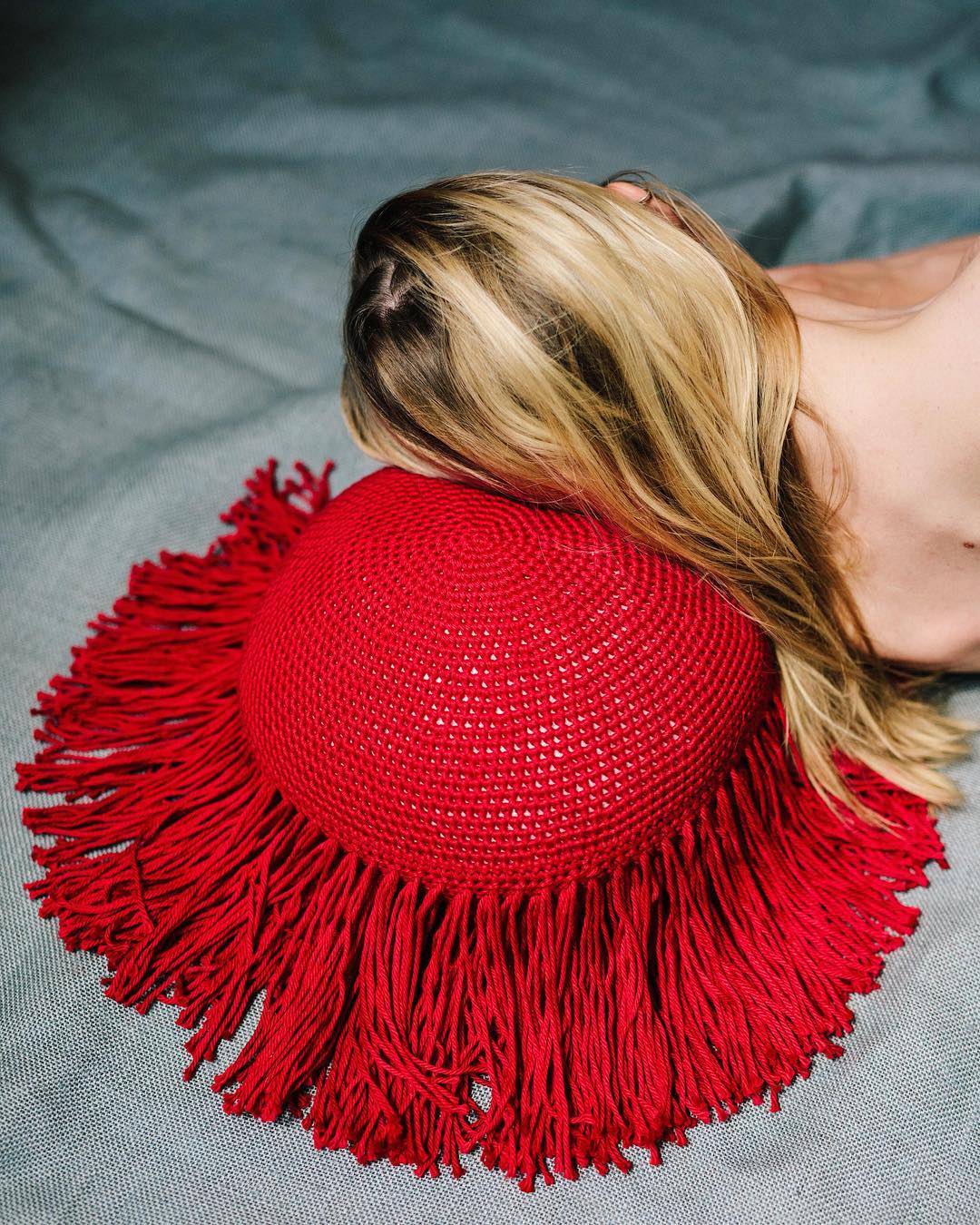 JONI RED
Seductive, red, and fringeful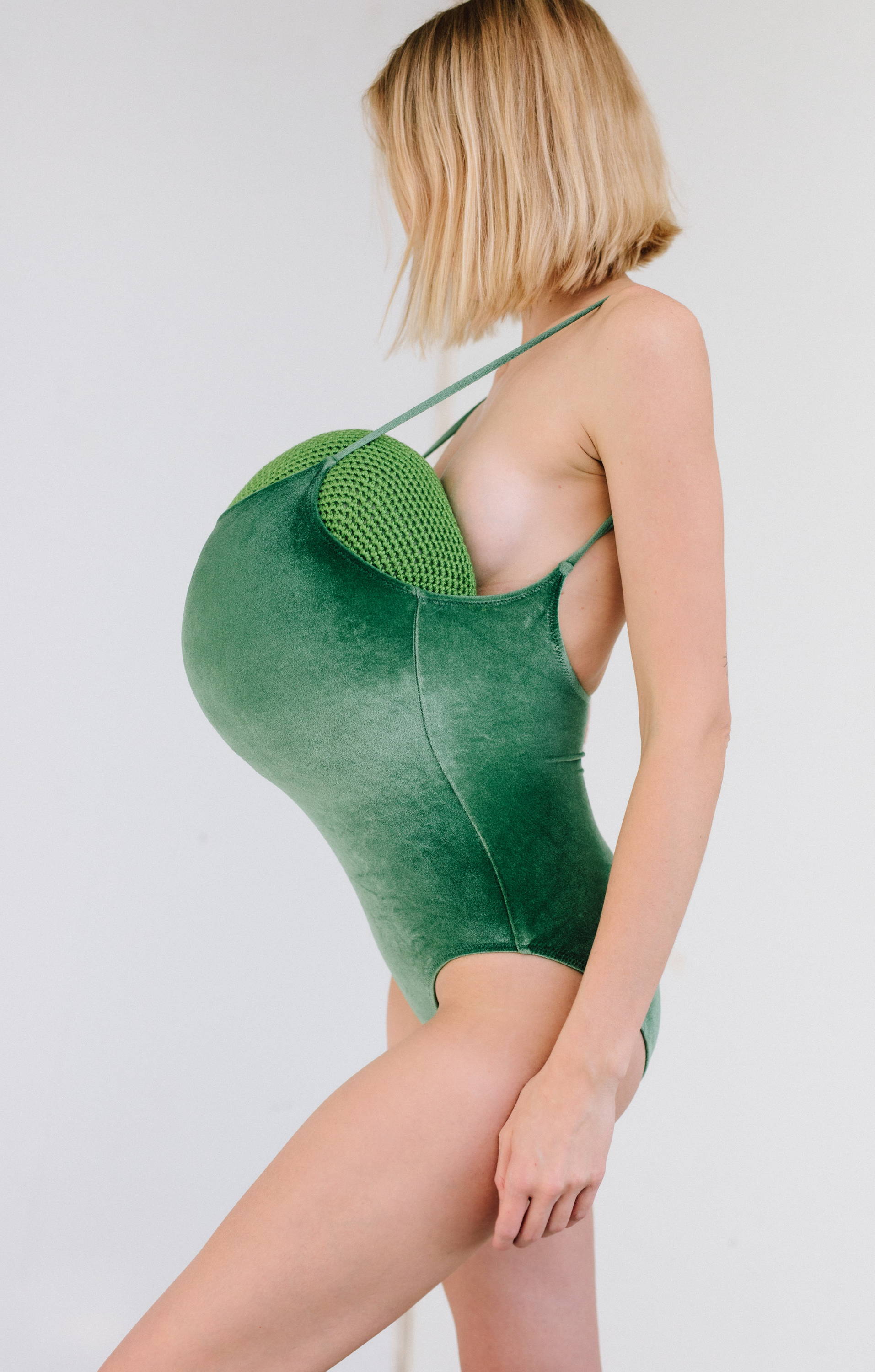 THE AFTERNOON LIGHT QUETIONNAIRE:
Get to know Hildie Gifstad, the founder of Huldra of Norway.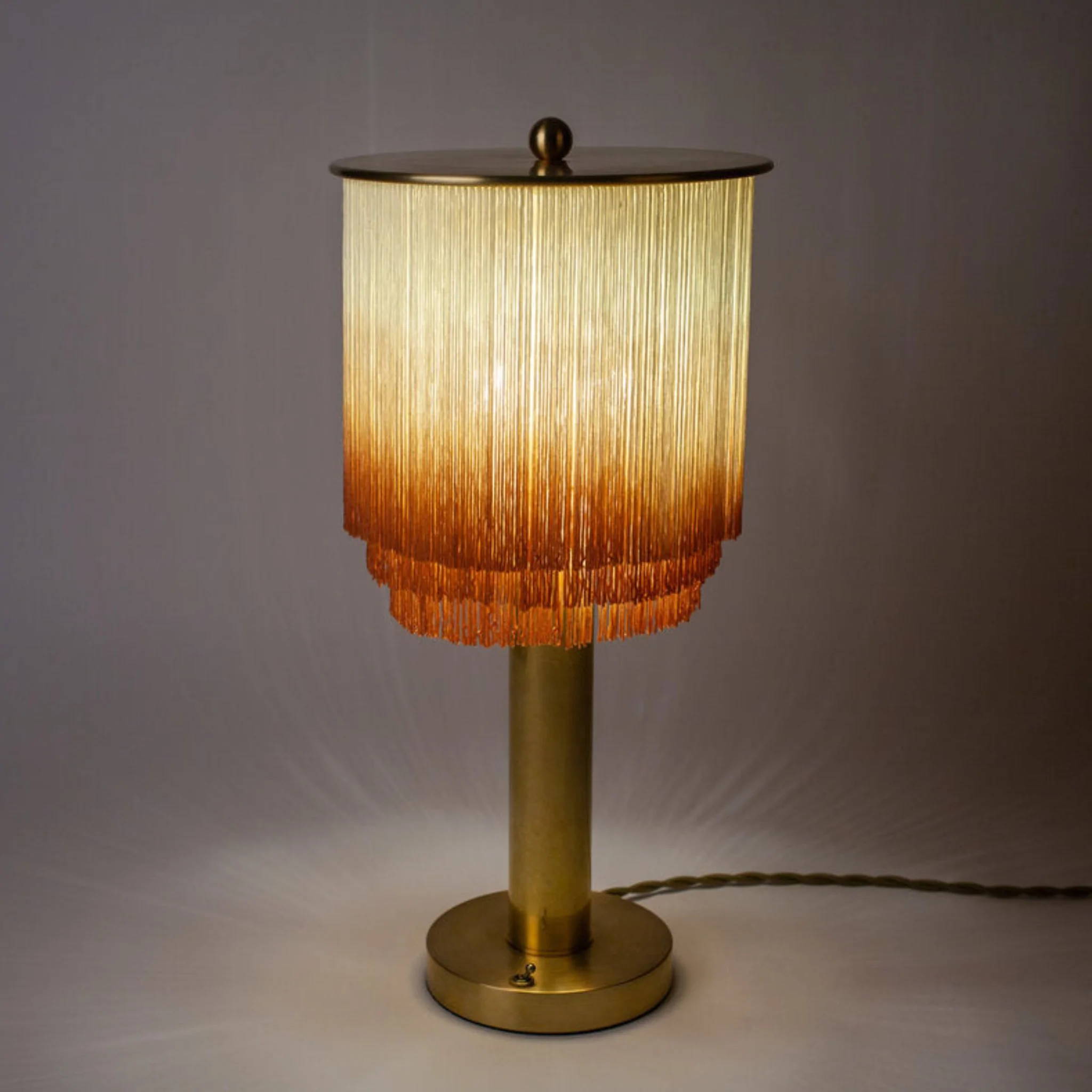 MODERN FRINGE TABLE LAMP CREAM/DUSTY ROSE
Inches of elegant hand-dyed fringe flow from the top of this gorgeous brass table lamp.