Hawkins New York creates homewares that highlight the intersections of function and form. With a focus on simple, elegant essentials, their warm-toned kitchenware, subtle gold utensils, light woods and woven materials will add touches of brightness and warmth to any room in your home. P.S. Best waffle towels and bathmats in the game, hands down.
A waffle is not a waffle is not a waffle - that goes for breakfast and for towels. You wouldn't compare a beautifully composed Belgian with a sad little Eggo, and you won't mention any competitors or knock-offs when you're talking about a Hawkins Waffle Towel either. In a perfect weight, in a suite of amazing colors, with a soft hand and superior absorbency, this is the Mercedes Benz of waffle towels - the one that might make you turn your back on terry forever...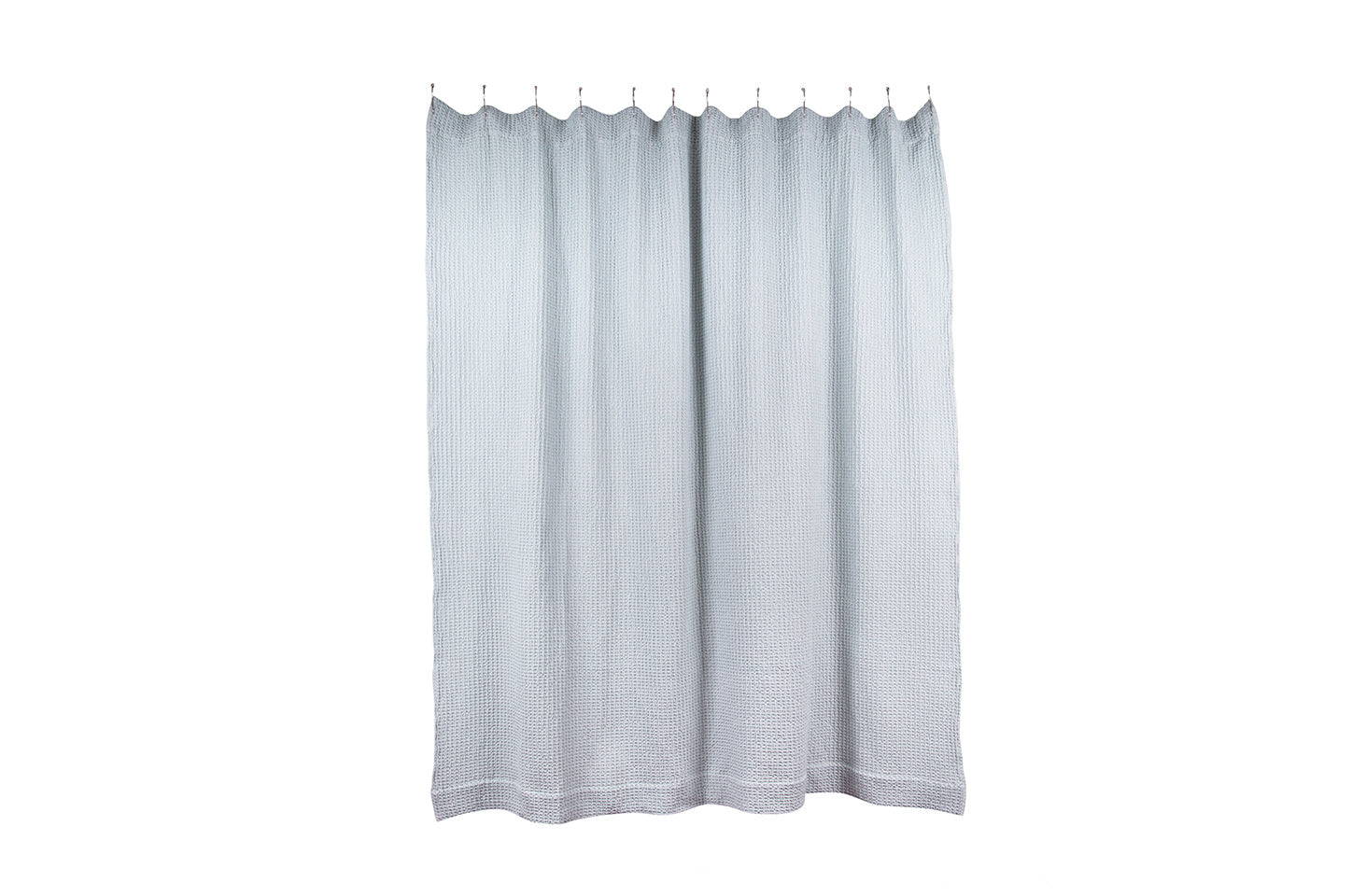 WAFFLE SHOWER CURTAIN
Quick drying and available in various colors.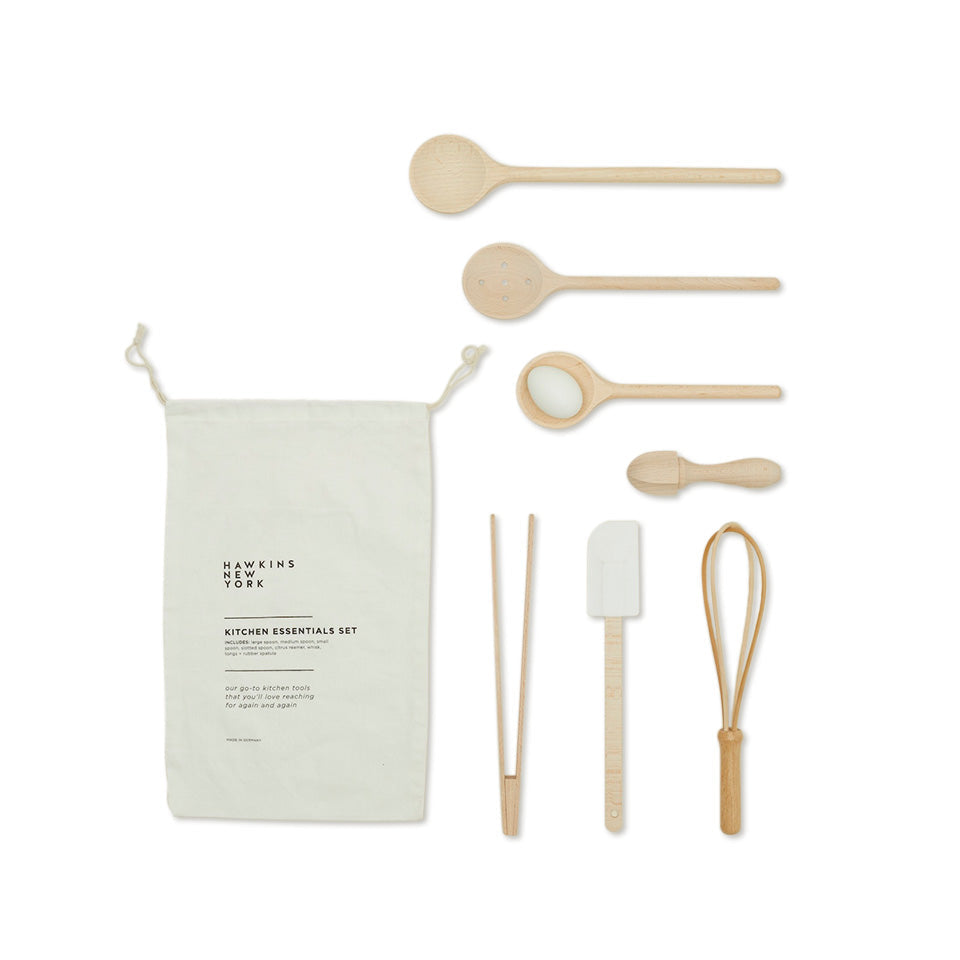 ESSENTIAL CLEANING SET
Sleek and handy.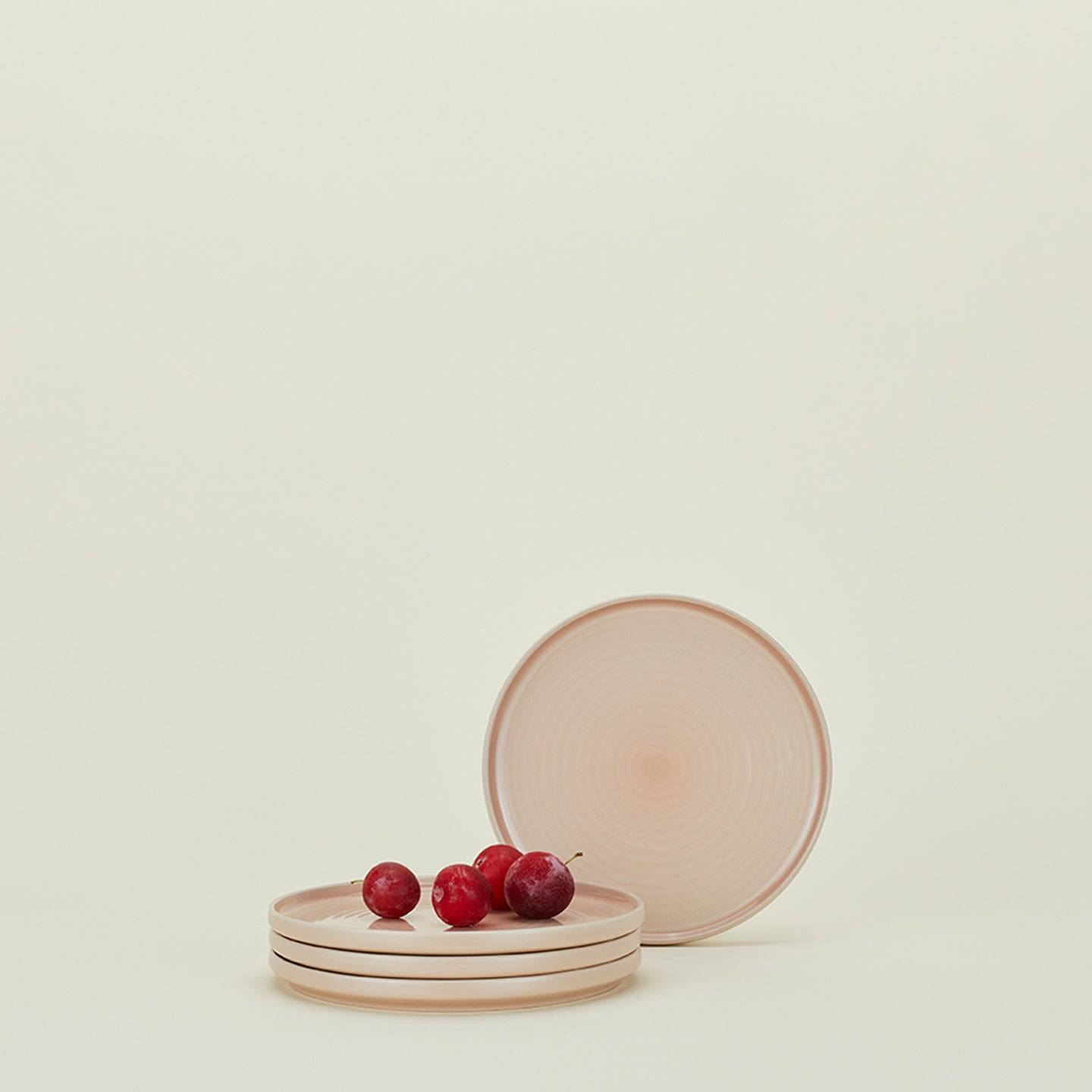 ESSENTIAL SALAD PLATE SET
Each bowl features soft rippling and a slightly raised edged for a hand thrown feeling, making an elegant and pragmatic set.