Harry Allen is a design legend. You've seen his work in the interior design and displays of the legendary SoHo shop Moss (1994-2012), in the form of lovable objects like the gilded, realistic pig piggybank that all people who LOVE DESIGN seem to own; in his work for brands like Umbra and Aveda, and in the permanent collection of the MoMA. Altered reality and perception, surprising and new applications of uncommon materials, and a high-concept approach to everyday objects inform his style across a range of covetable goods for the home.
Dunk on 'em every day when you're simply yet enthusiastically discarding a wadded-up tissue into your Supernet. Perfect for any teen, bachelor, butch, baby, or baller in your life, we're getting major Arsham vibes from this white version. Make your trash the talk of the town.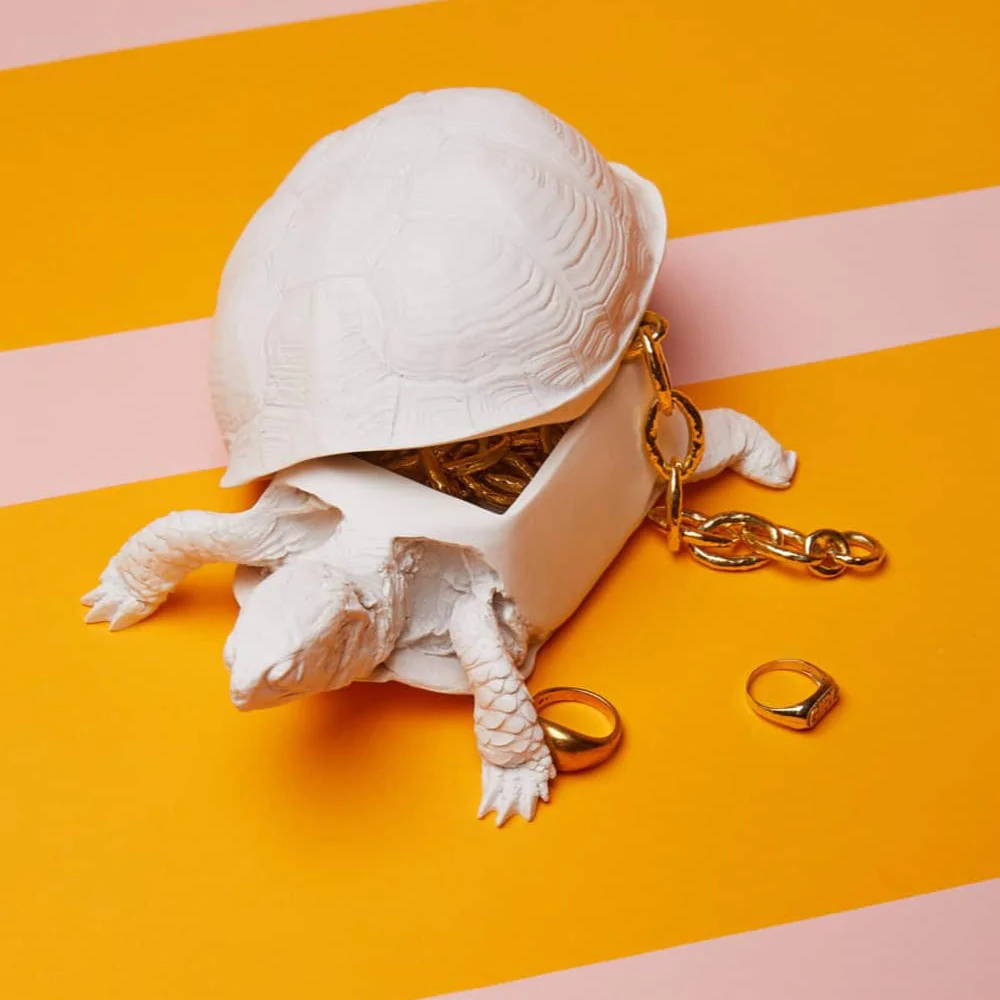 TURTLE BOX, WHITE
A vessel for your most precious things.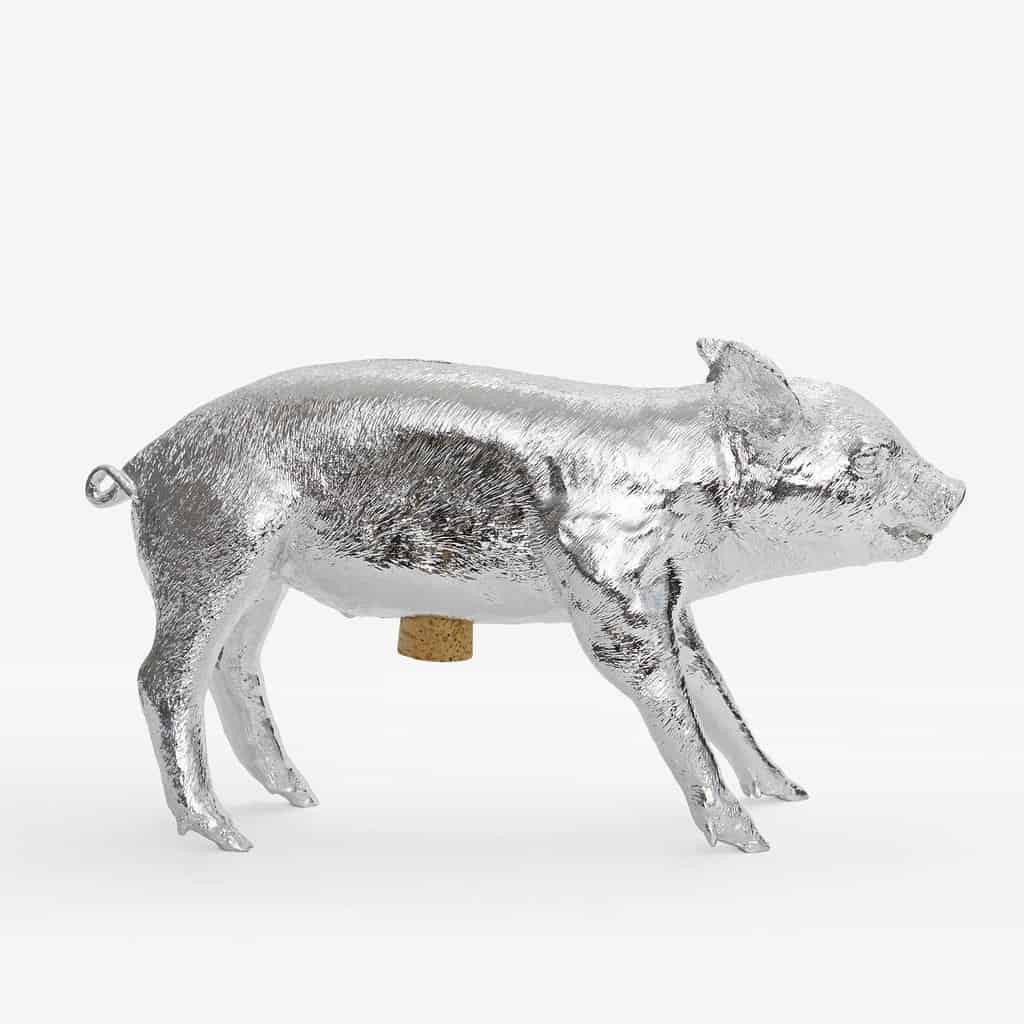 BANK IN THE FORM OF A PIG, SILVER
Save in style.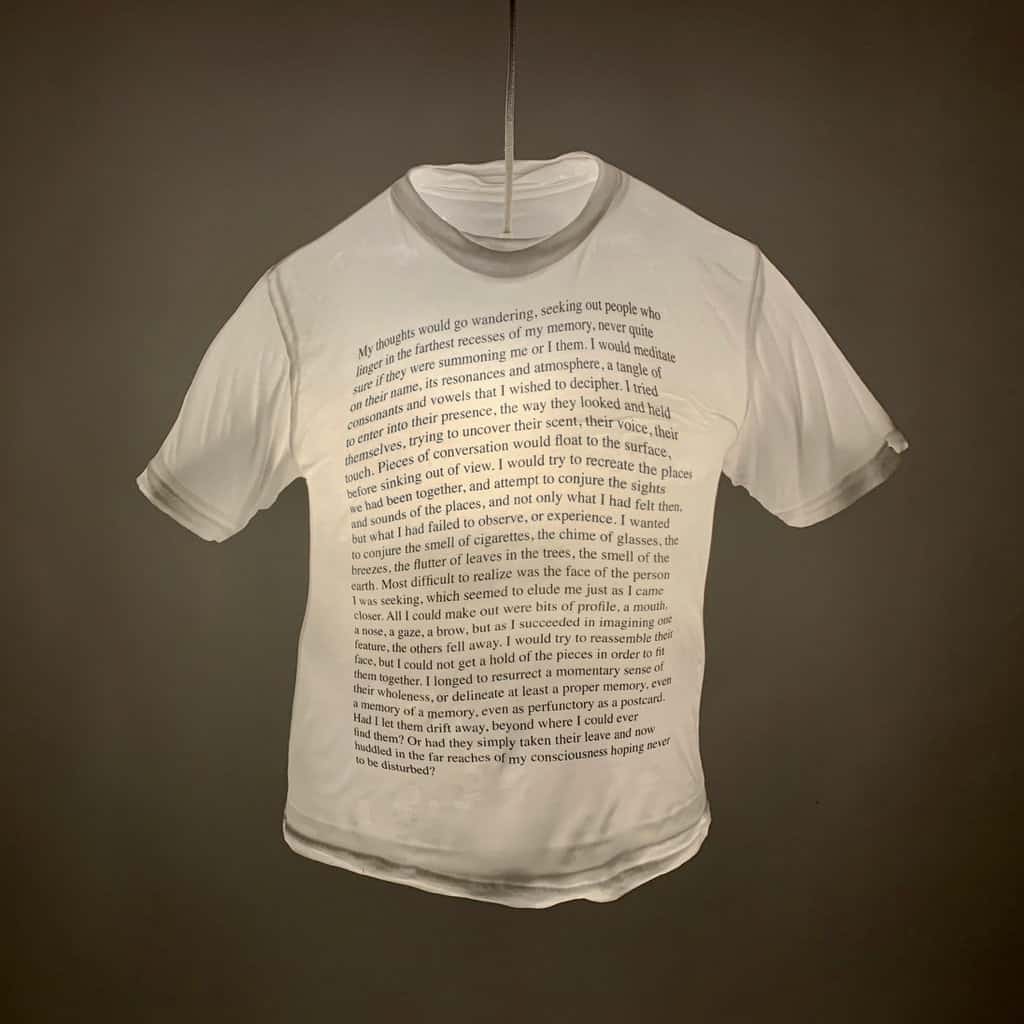 TEELAMP 005 WHITE+TEXT/WHITE/HARRY
We're willing to bet you've never seen a lamp like this.