Led by founder and designer Karrie Dean, who spent time at ad agencies before having kids, honing her small business prowess, and launching her dream project, Happy Habitat makes modern, eco-conscious throw blankets that double as oversized works of art. Three cheers for indie companies AND perfect accessories for a more cozy time! Made using a blend of recycled cotton, every step of Happy Habitat's process is carefully considered and conscious.
Sail away while swaddled up in this upcycled cotton throw that offers a geometric journey to sweet color fields of lavender and saffron. Like sails, windows, rooftops, slants of light, corners of collages or envelopes, and notecards, the dancing triangles will transport your mind and uplift your interior with just the right visual meditation on rhythm. Perfect in any season.
IT TAKES A VILLAGE THROW
This blanket is actually a village, the windows and arched doorways of a fictional town laid out on the surface like a map.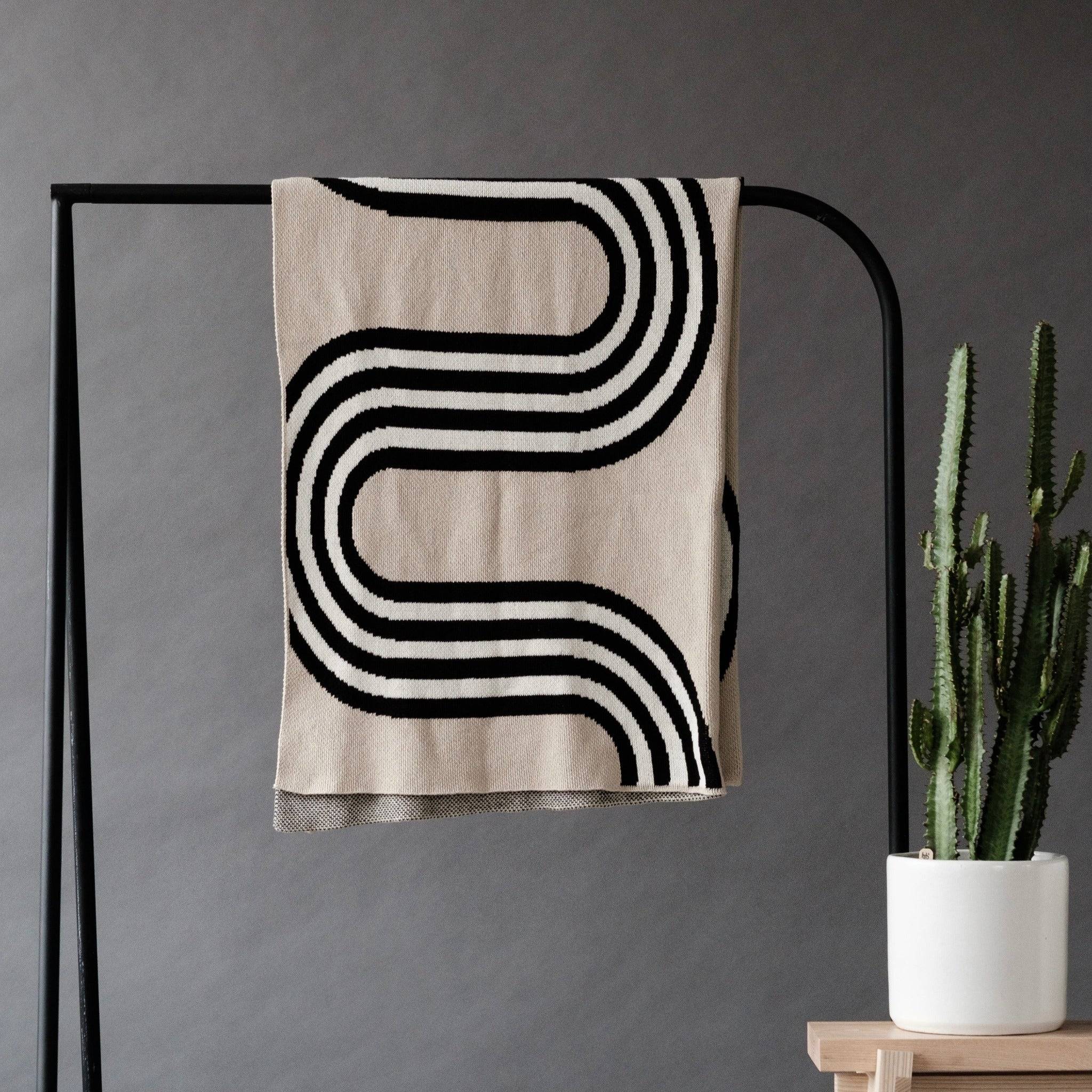 78th STREET THROW
The pattern on this bold throw conjures snaking lines and winding roads.
WIGGLE ROOM THROW
Bold and comfy.