It's the little things. Hapny Home's founder Priya Vij's dad started his own cabinet hardware company in the '80s, so an unusual appreciation for pieces of metal that open doors and drawers is in her blood! Hapny Home's collection of excellently curated, high-quality knobs and pulls work wonders on systems or individual furniture pieces that could use a little polish, a little oomph. Start your engines (screwdrivers).

You dragged that hideous dresser home from the sidewalk, up three flights of stairs because it's SOLID OAK, and FREE. We get it. And we've been there. Get to work stripping and sanding and cleaning and lining, and then do yourself a favor and screw in eight of these charm-tastic, iconic smiley face knobs, invite some friends over so they can ooh and aah, side-eye and/or fawn over you like the thrifty, creative, crafty genius you are. Every time you go for a pair of socks, these little knobs will be there, grinning to remind you that a little elbow goes a long way. Amazing job!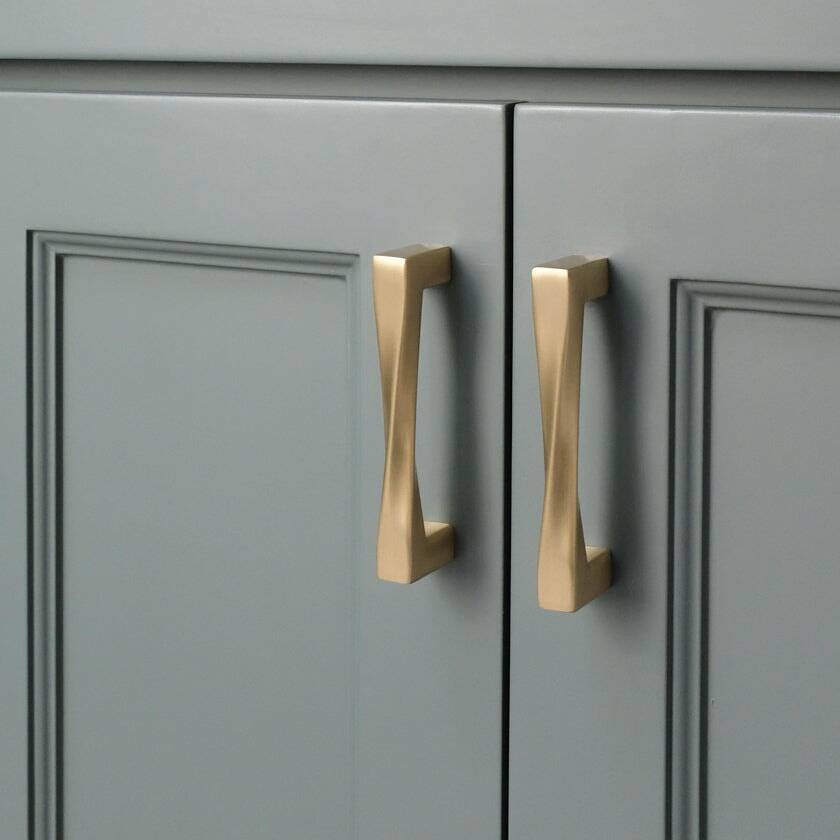 TWIST CABINET PULL
A quirky spin on sleek, contemporary design, the Twist Cabinet Pull features an interior face with soft curve for an easy grip.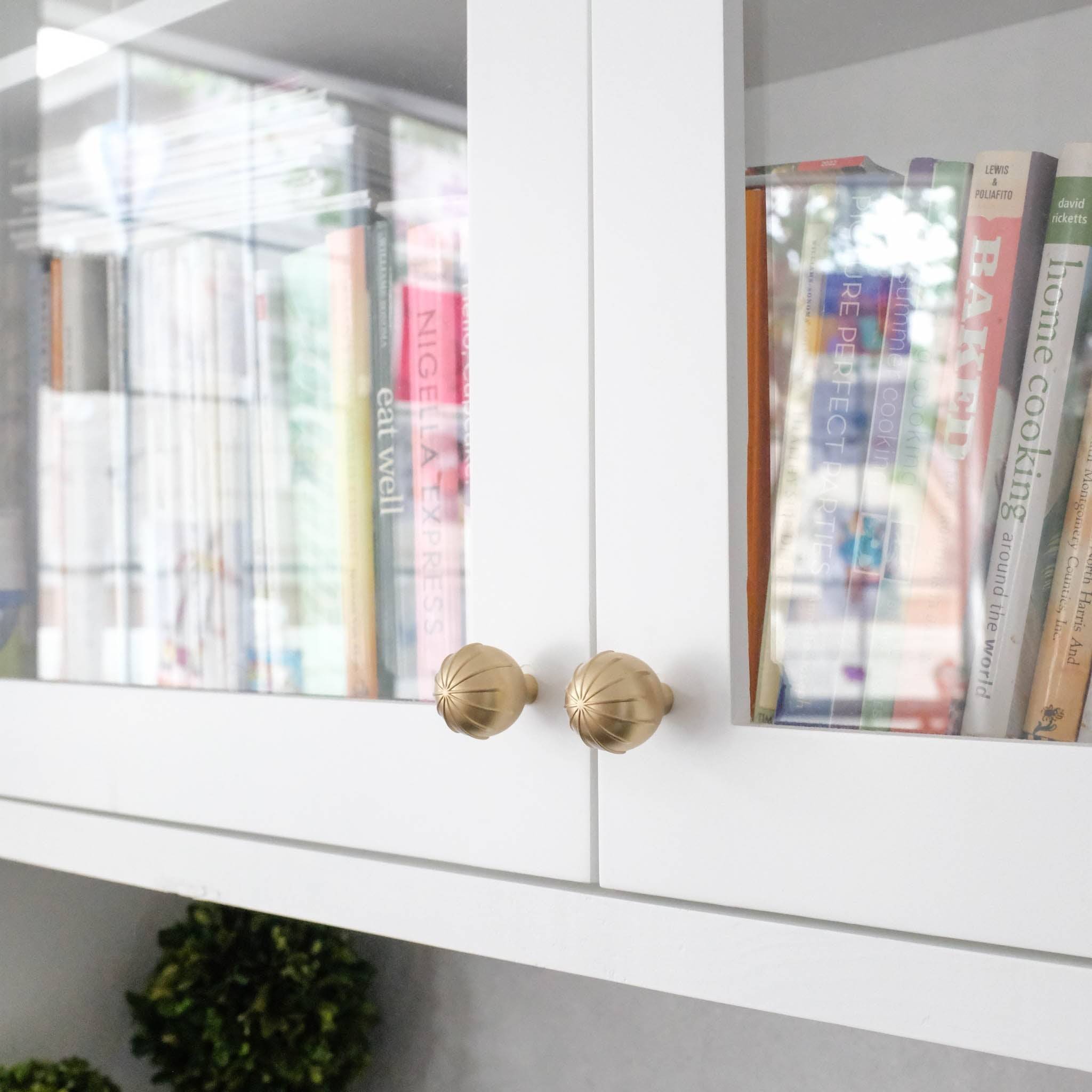 SUNBURST KNOB
Chic yet understated, the Sunburst Knobs add a touch of warmth to your favorite furniture.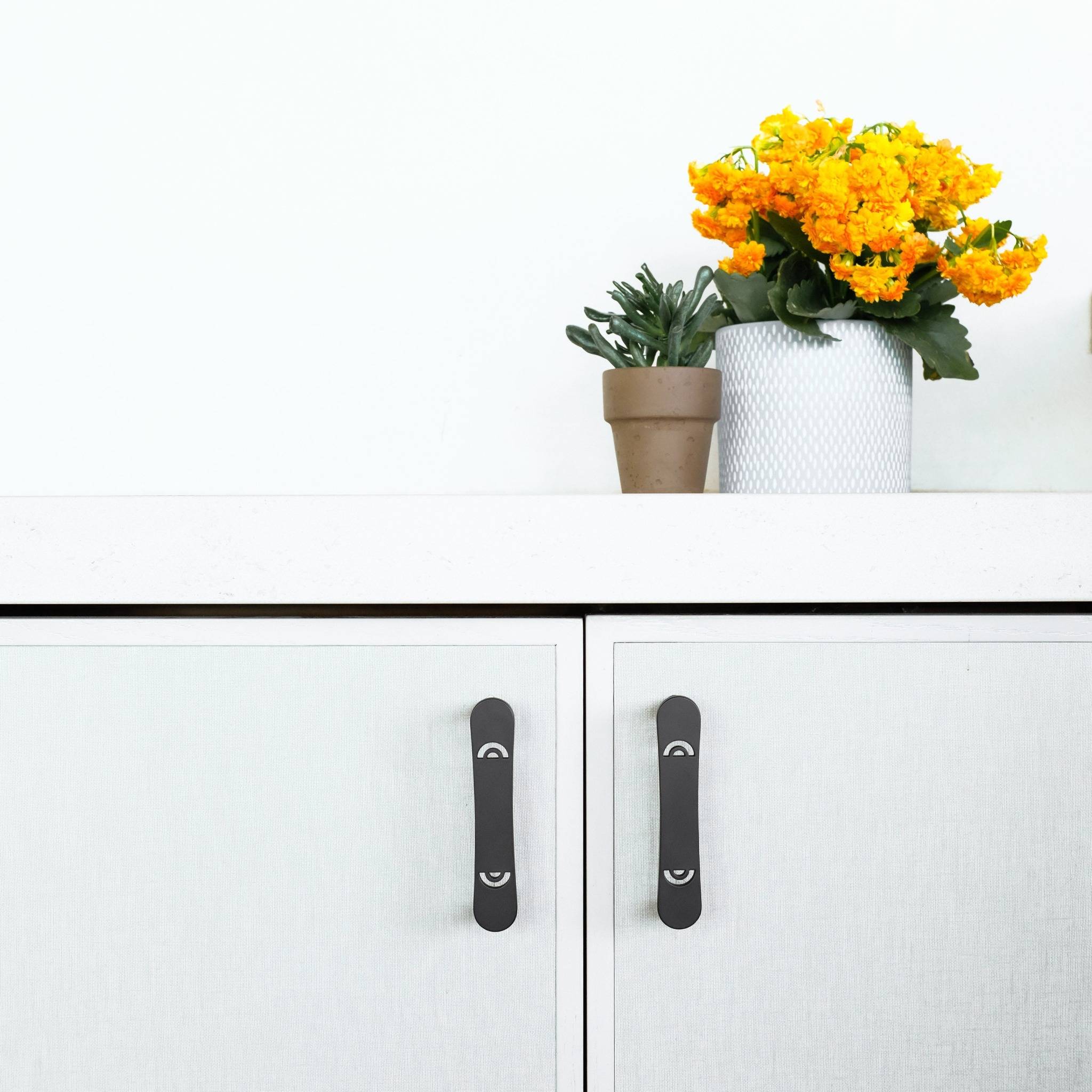 HORIZON CABINET PULL
Subtle details make the Horizon Cabinet Pull an artful option for your favorite cabinets and doors.