Hangai Mountain Textiles is a family-owned and run business based in Basalt, Colorado with a longtime presence in Mongolia. Its unique collection of yak down, baby camel, and cashmere blankets and throws are knit and woven from hand-combed natural fibers, ensuring that value-added production remains in Mongolia for the herder families, knitters, and weavers with whom they partner and share common values of fair trade, sustainability, local empowerment, and traceability. Extraordinary natural fibers coming your way, the right way.

By 1919 women were juuuuust starting to gain some hard-won rights in America. Over in Germany, the brand new Bauhaus school was touting an equal rights agenda of opportunity for the sexes and letting ladies do their thing (to some extent; you know how it goes). The body of work by the women of the Bauhaus has left an indelible mark on the canon of art, design, and craft, and also happened to inspire this hefty, cashmere dream of a blanket. So get comfy, but keep smashing that patriarchy!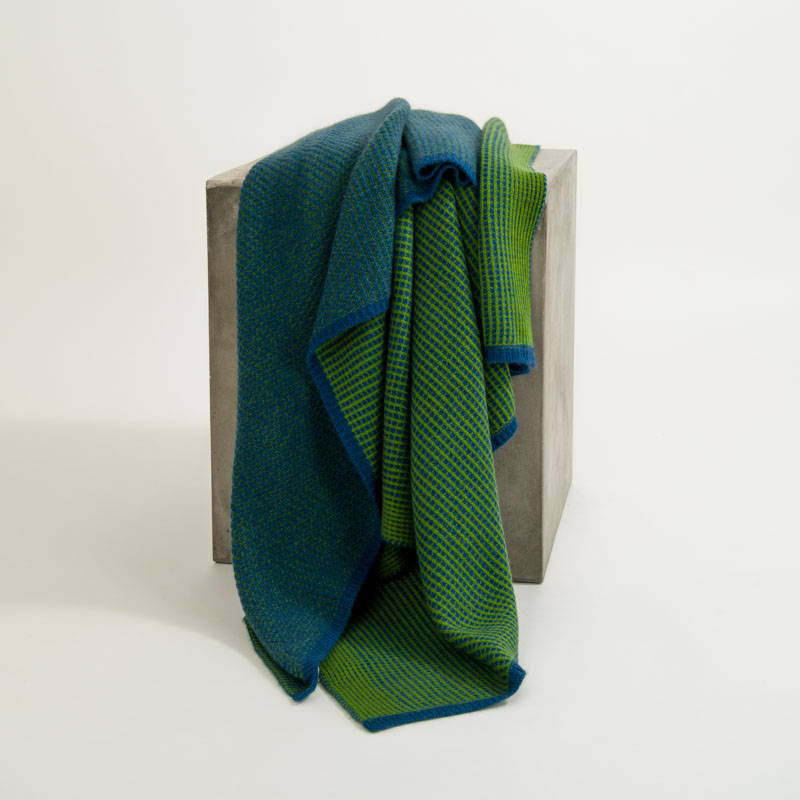 FERN GREEN & DARK NAVY WAFFLE KNIT THROW
Made from the finest, hand-combed Mongolian cashmere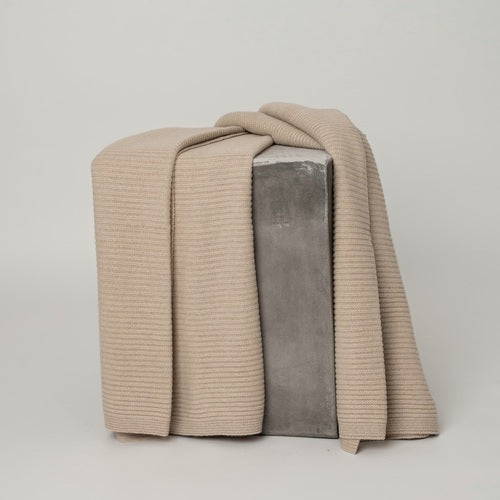 SOLID BEIGE RIBBED KNIT CASHMERE THROW
A cozy companion for your beds and couches, this solid beige cashmere throw is as inviting as they come.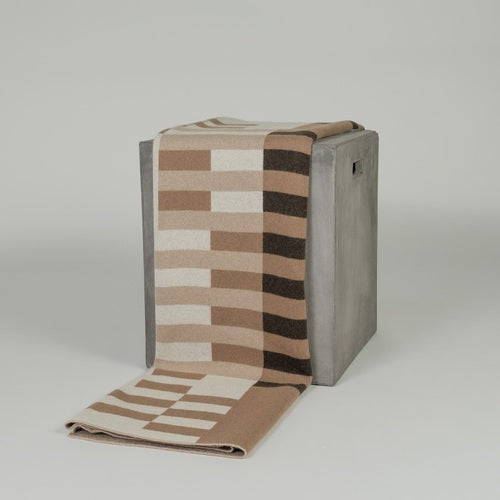 BAUHAUS CHOCOLATE, CAMEL, CREAM THROW
A lovely offering for your beds and couches, this camel down jacquard knit throw features an eye-catching bauhaus design in chocolate, tan, beige and cream tones.