Paul Schaerer took over at USM, his family's Swiss metalwork company in 1961, almost 100 years after its founding, and was determined to update the business - starting with USM's own factory and headquarters. He commissioned architect Fritz Haller to help him reimagine things and the duo created an easily employable, flexible steel modular construction system that extended to furniture. The cornerstone of the system were pieces created with the elegant and ingenious (also patented) ball joint. Though initially intended only for use in their offices, the USM furniture system went into commercial production and sale of the now iconic USM Haller system began in 1969.
Imagine how much cooler your long hallway, kids bedroom, home office, kitchen, under the stairs nook, or really, lets be honest, anywhere, would look with one of these to hold and hide all your crap? We won't even be (too) judgey about your books if they're sitting on this. Load her up.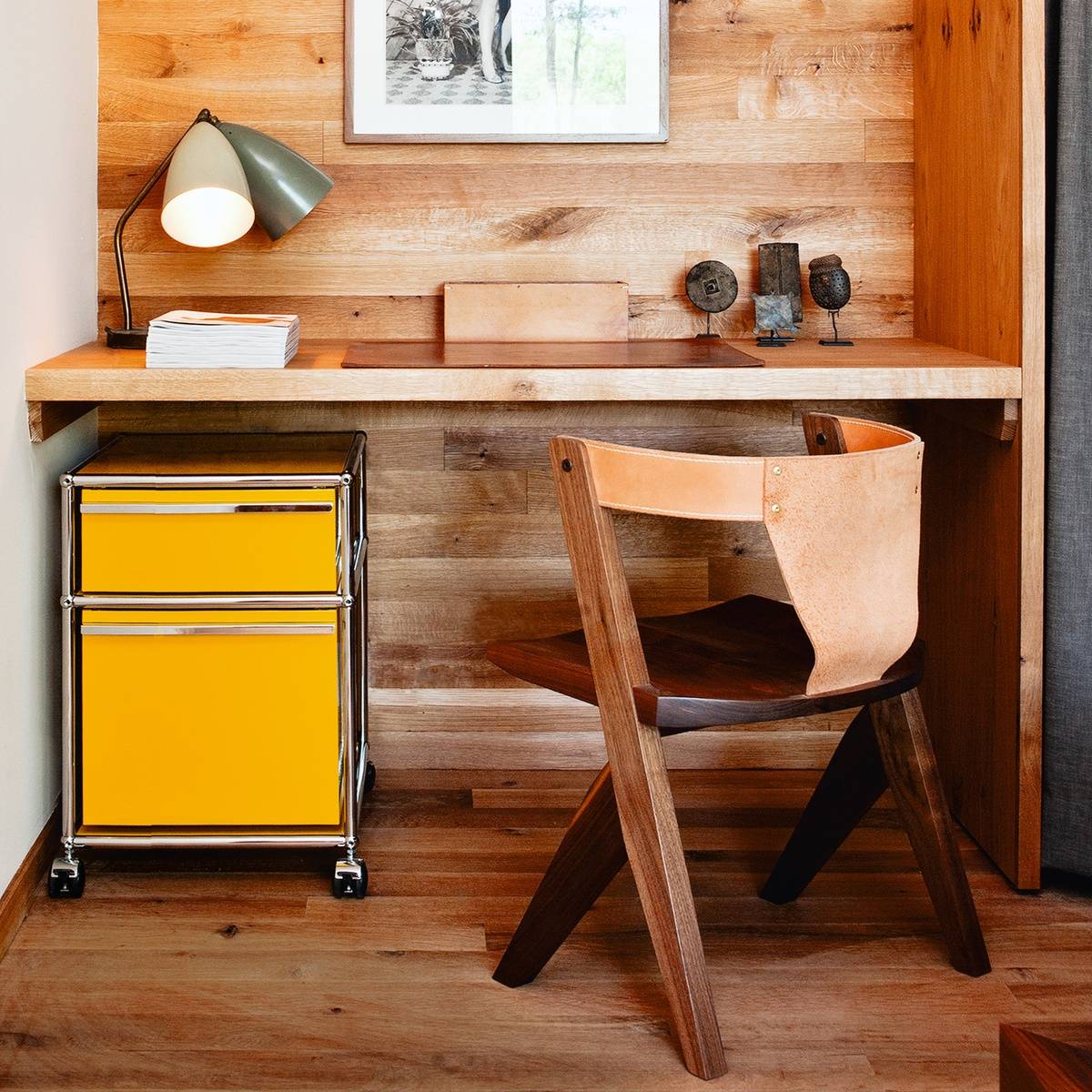 M PEDESTAL
Perfect home for your fax machine.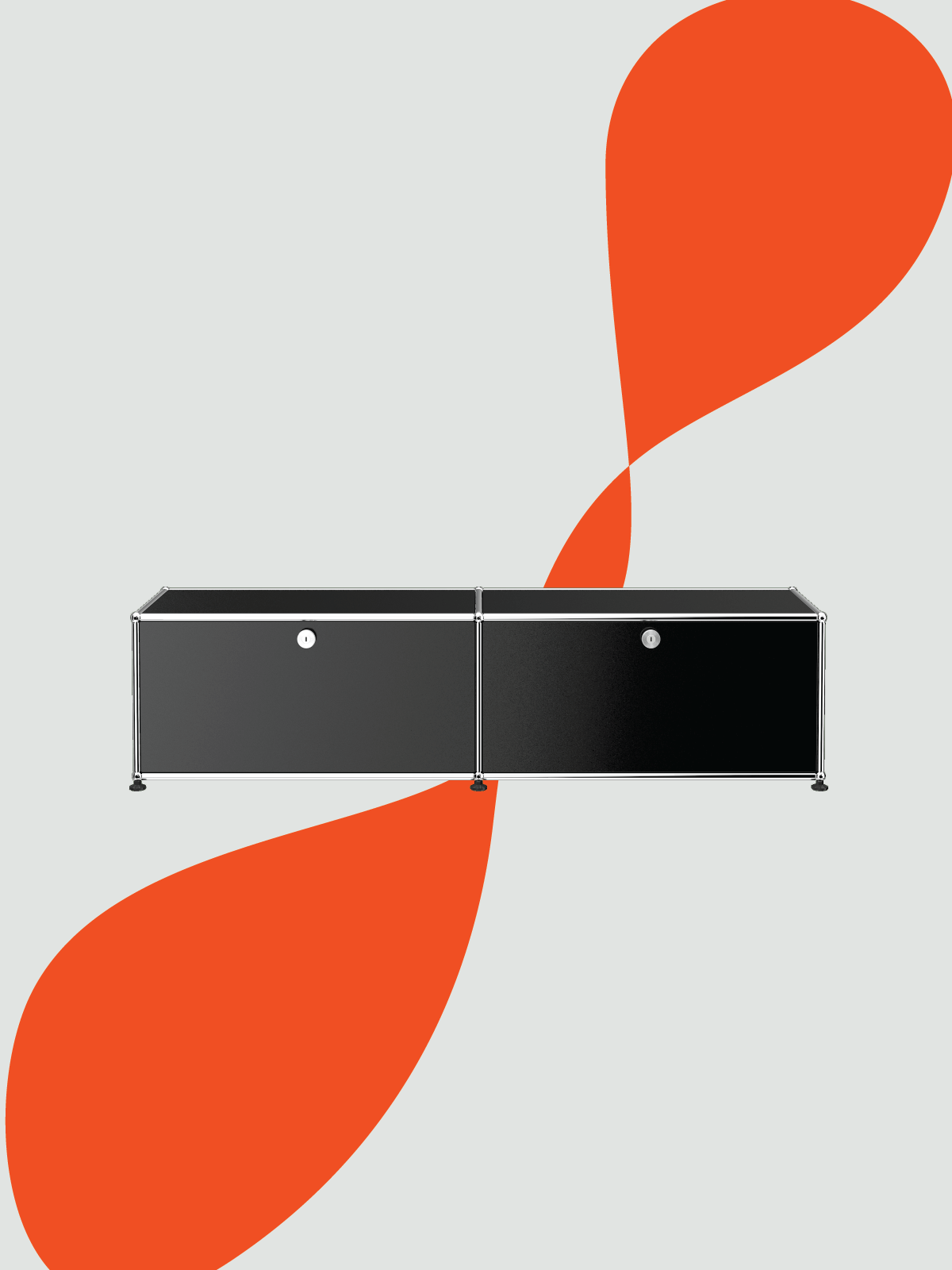 OBJECT OF AFFECTION:
Read about the iconic B218 Media Cabinet.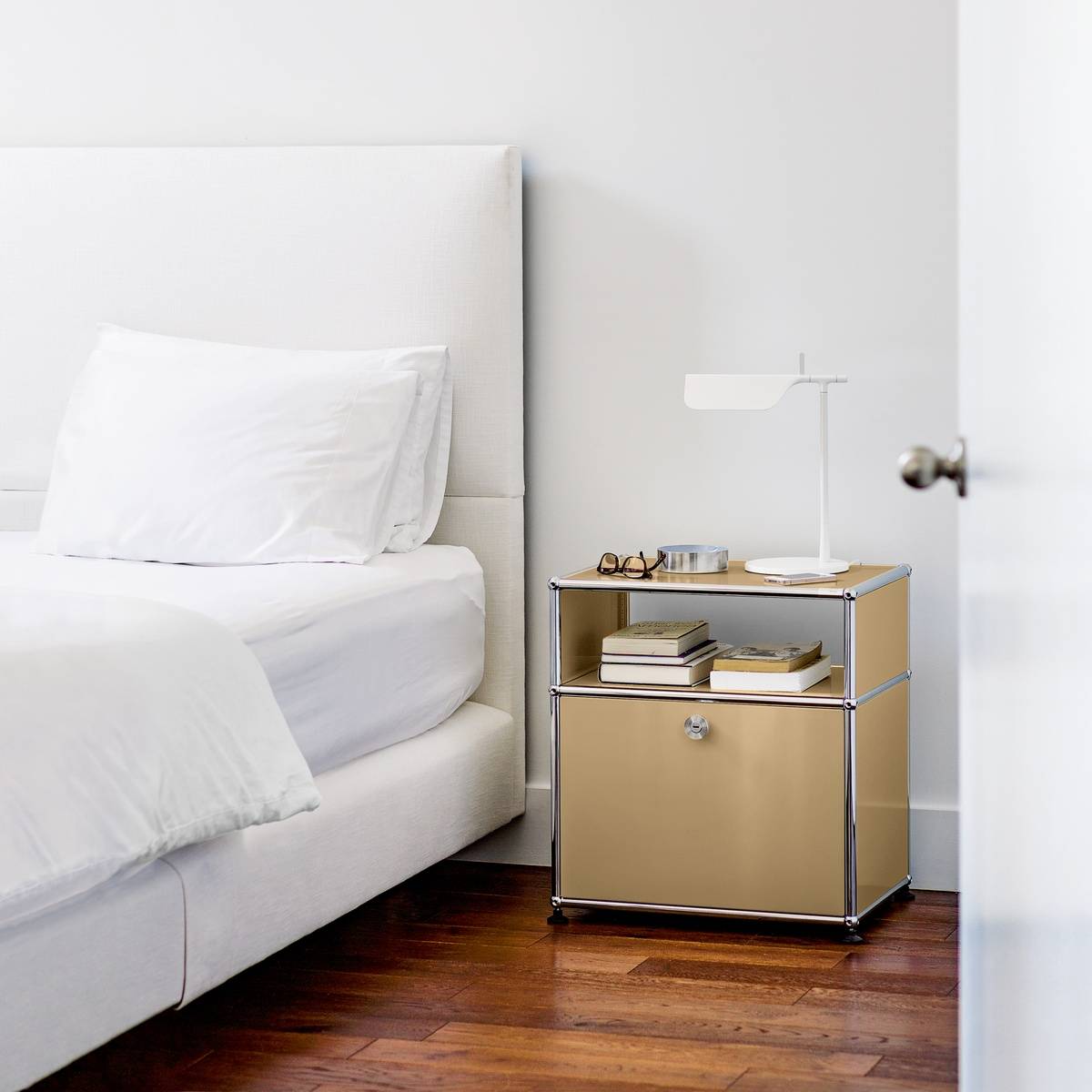 0118 SIDE TABLE
The versatile storage credenza with one drop-down door that locks with the twist of a coin.