Gentle on the Earth products (we're just guests after all) created to reimagine daily cleaning as an enjoyable sensory experience, one that's counter-worthy, gift-worthy, and you-worthy. Home Care certainly takes up enough of our time, so why not treat it with all the attention we spend on Self Care, Child Care, Hair Care, or Skin Care? Home is where the heart is, after all. Non-toxic, good-looking, and a pleasure to use - be good to your home, be good to the earth.
Even the most non-cleaning types among us can appreciate an effective, straightforward all-purpose cleaner that smells amazing and looks great on the counter for super easy access. With aisles and aisles of chemical madness at our superstores and supermarkets, you'd think that cleaning is a complicated, smelly, toxic chore but it's actually simple: get yourself a beautiful juice and get to work!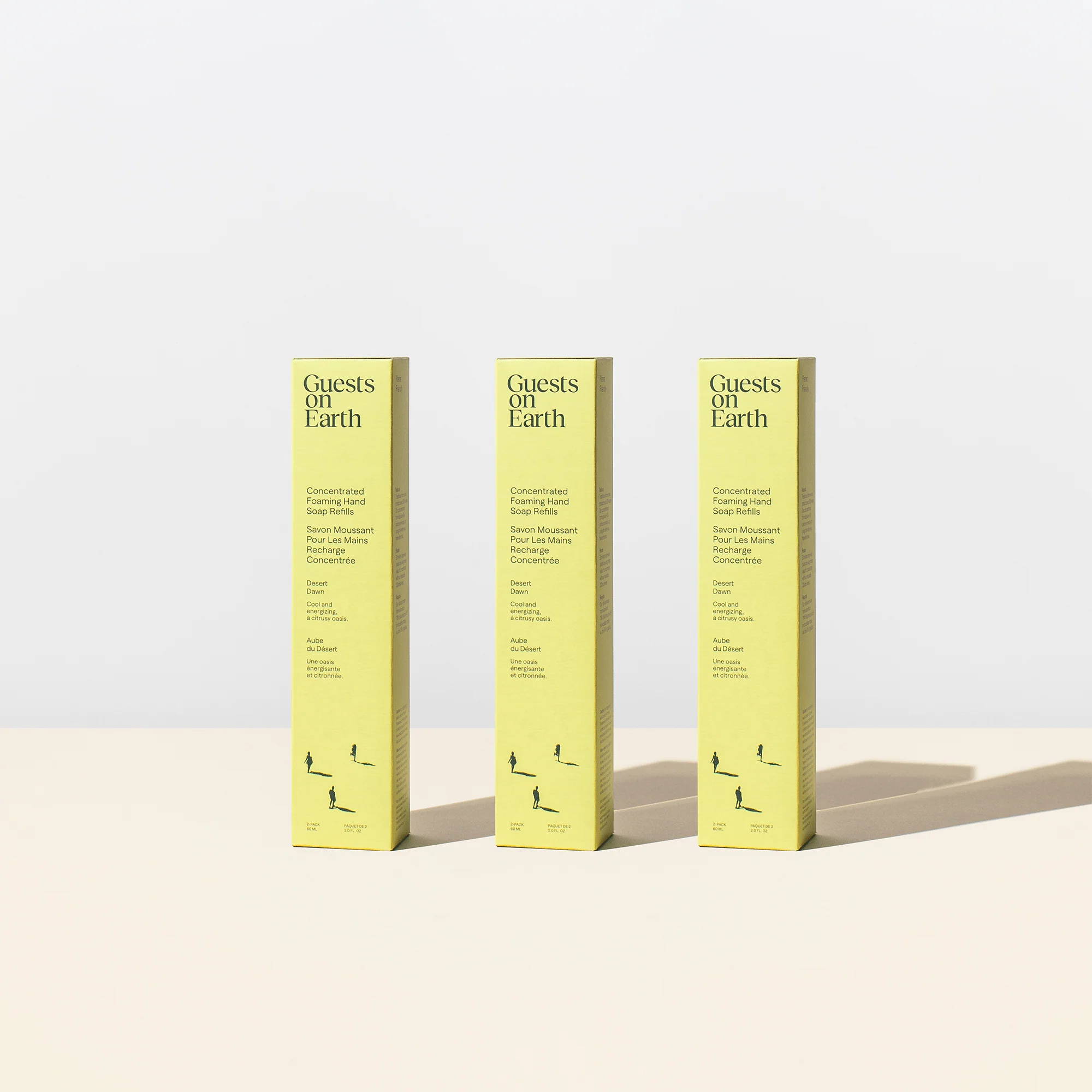 FOAMING HAND REFILL BUNDLE
Squeeky clean.
ALL PURPOSE CLEANER BULK REFILL
e The good stuff.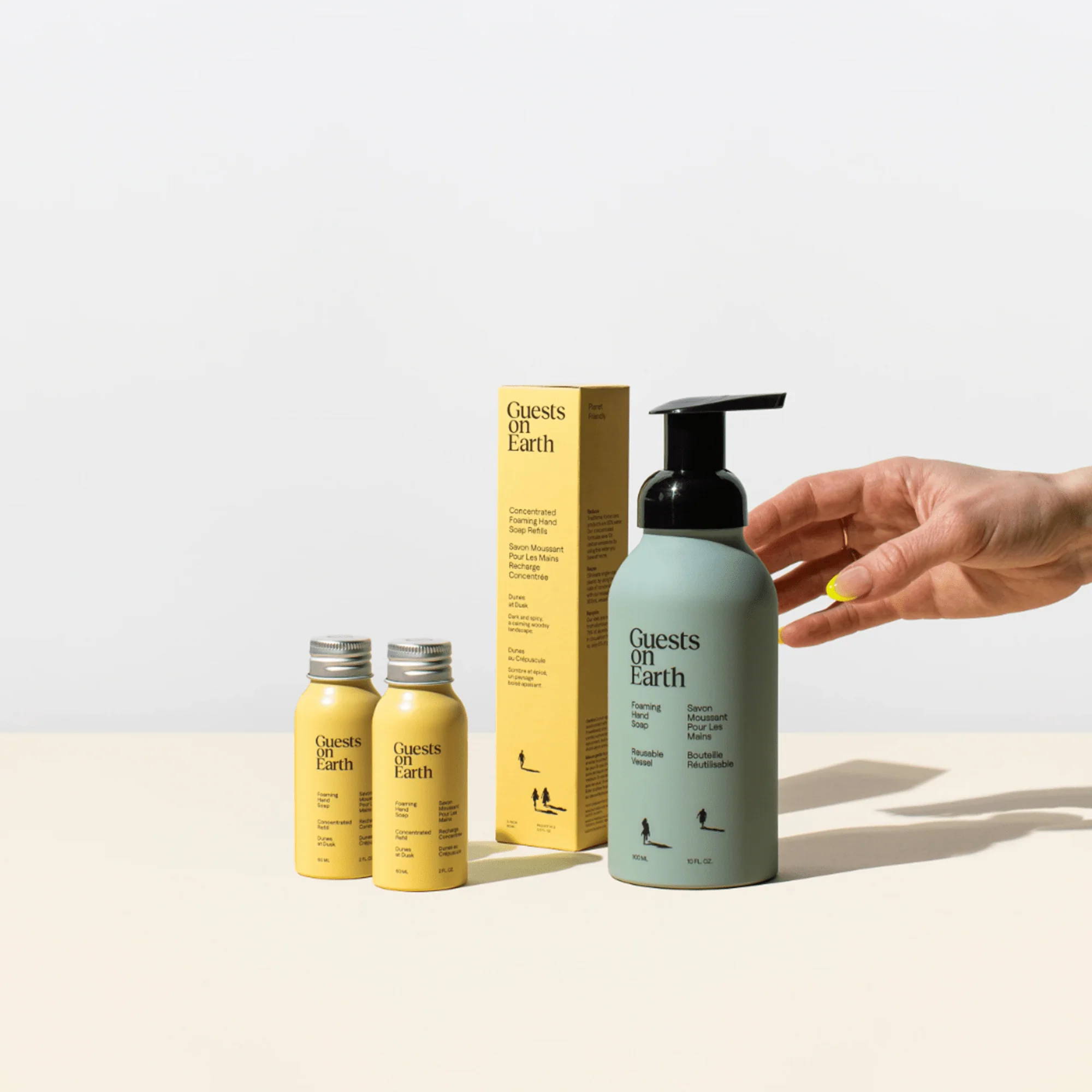 FOAMING HAND SOAP KIT
We love a little foam party.