When a fashion and advertising exec starts painting and scheming in a quest for something new, you better watch out! Sara Roberts started Goldie Home during the pandemic when gathering at the table (plus cooking up a new biz plan) brought her comfort and joy. Each of the textile products from her NYC-based design studio features her original designs and is made in Portugal, utilizing cool dye techniques and stylish finishes. These easy-care, elegant tabletop textiles celebrate moments with friends and family where conversation, connection, style and fun can unite.
We're not saying this tablecloth makes the most sense EVER because, well, you know...when eating with friends and late at night laughing, sometimes the red wine spills and the creme Anglaise drips, and the candle wax sort of sits there for a while because you didn't clean up right away, in fact not until the next morning, but you can just throw this in the wash and little stains sort of just add to the character of the print...but...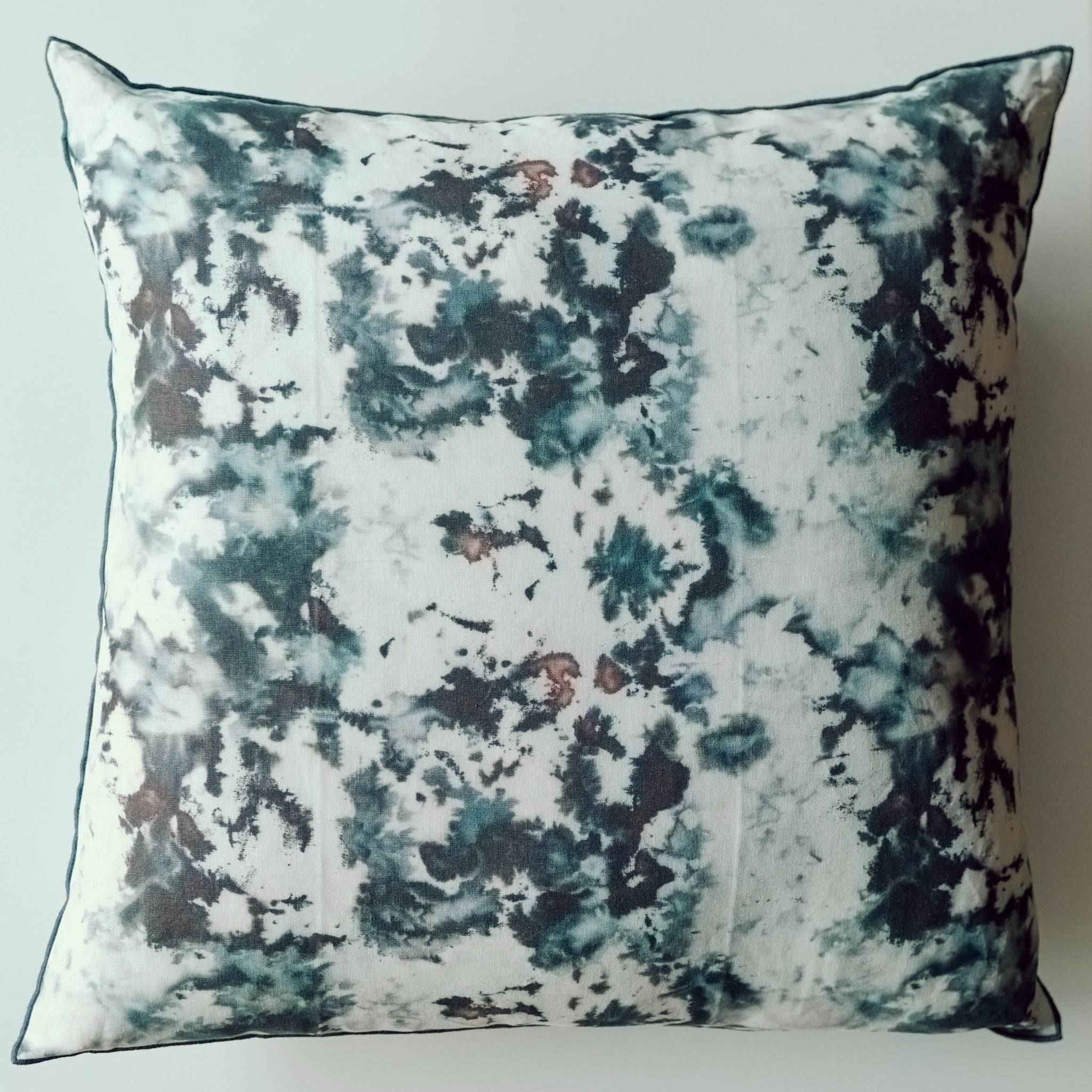 SQUARE PILLOW= GRAY MARBLE
Intricately dyed with stunning marbleized designs, these square pillows are so unique and super cozy.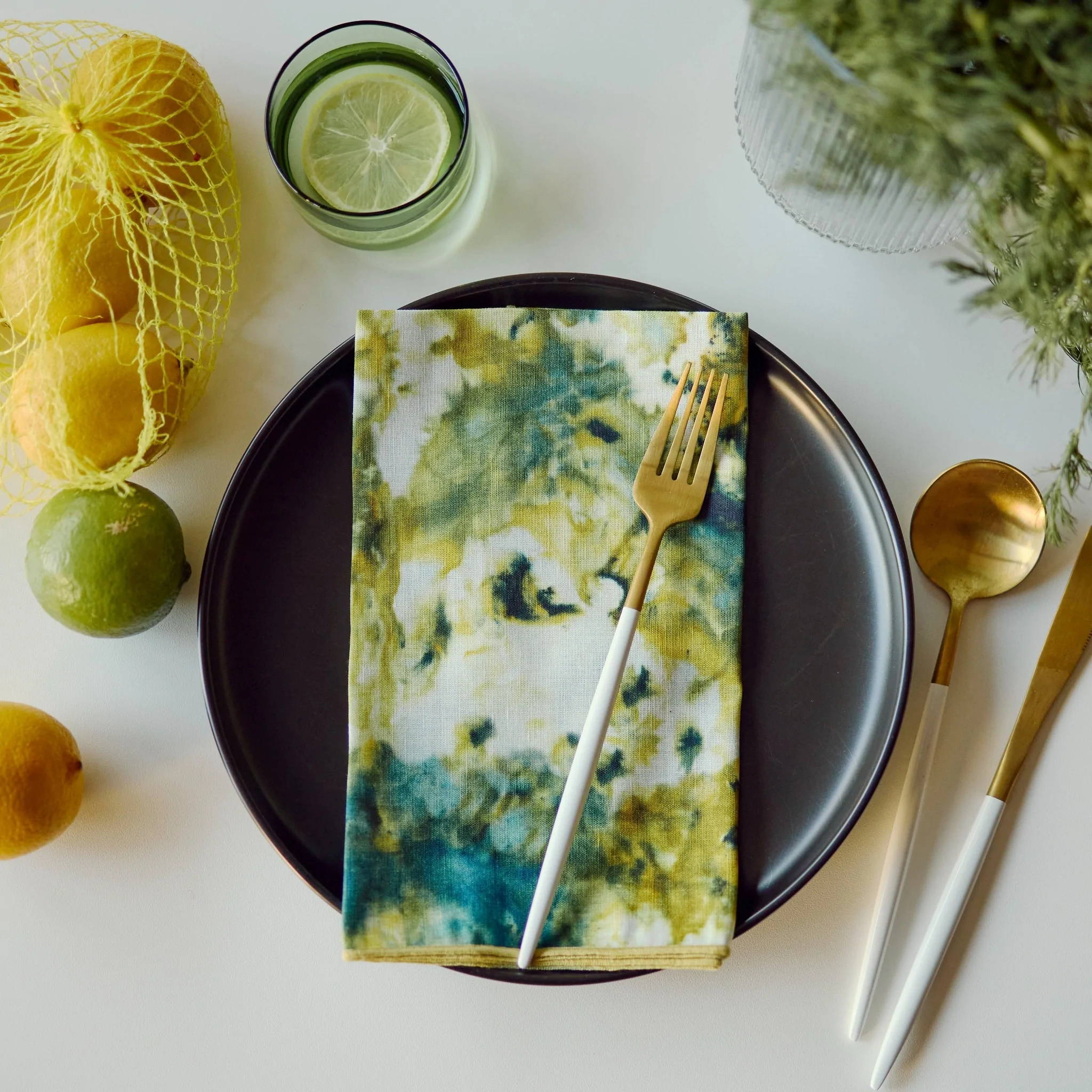 LINEN/ COTTON NAPKIN
These napkins are printed with eye-catching marbleized design that is sure to elevate your table settings.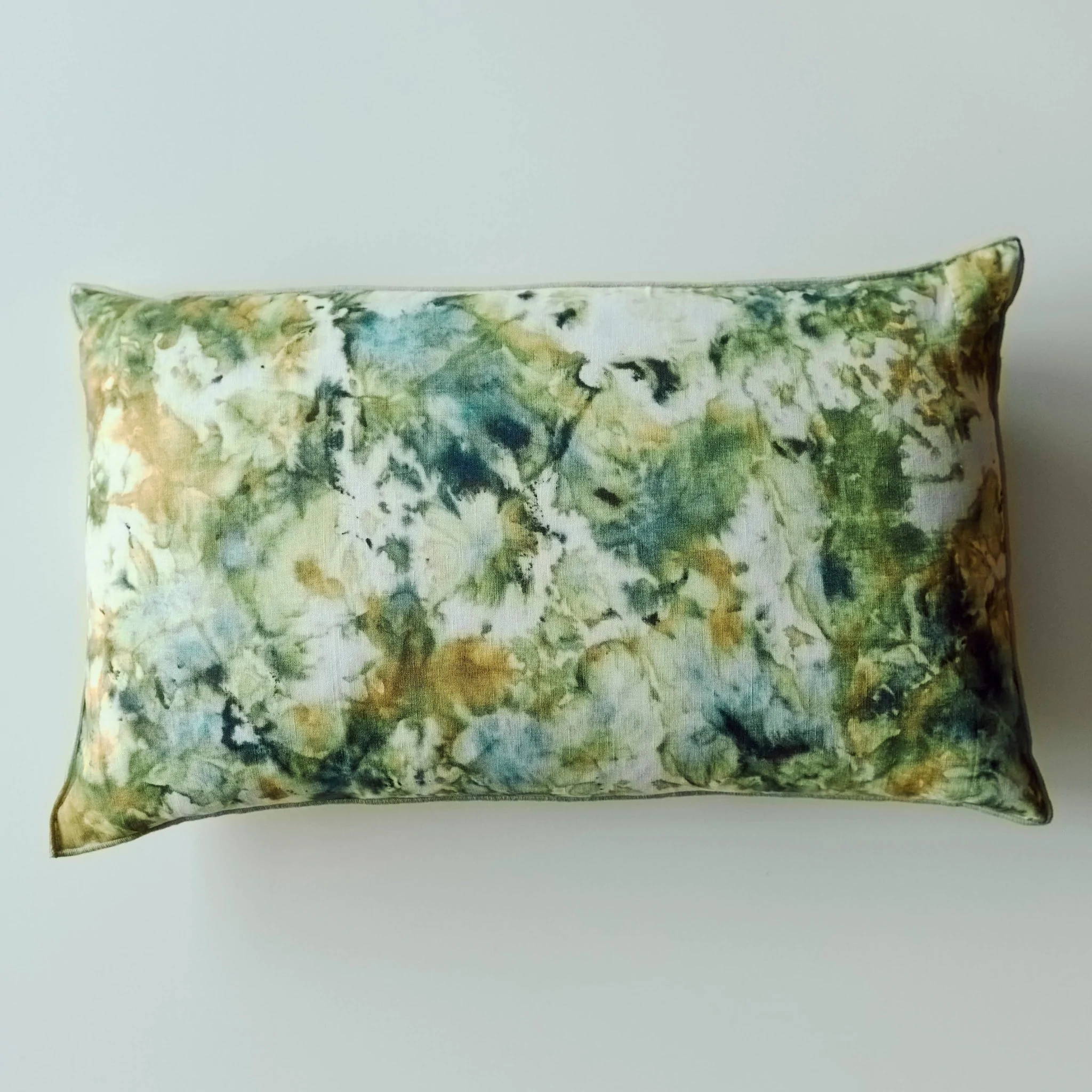 LUMBAR PILLOW
Intricately dyed with stunning marbleized designs, these lumbar pillows offer both style and support.